Paxil Birth Defect Lawsuit
August 01, 2009
By: AboutLawsuits
Side effects of Paxil, a popular antidepressant, have been linked to an increased risk of birth defects when taken during pregnancy, which could result in persistent pulmonary hypertension in newborns (PPHN), a serious and potentially life-threatening respiratory disorder.
STATUS OF PAXIL LAWSUITS: About 600 Paxil lawsuits have been filed as a result of birth defects caused by Paxil, alleging that the manufacturer hid test data and failed to warn about the risk.
MANUFACTURER: GlaxoSmithKline, PLC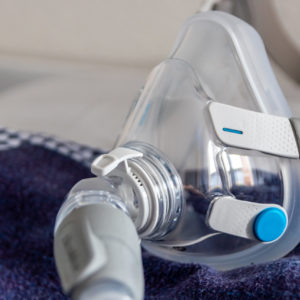 Did You Know?
Millions of Philips CPAP Machines Recalled
Philips DreamStation, CPAP and BiPAP machines sold in recent years may pose a risk of cancer, lung damage and other injuries.
Learn More
>>HAVE A POTENTIAL PAXIL LAWSUIT REVIEWED BY A LAWYER<<
OVERVIEW: Paxil (paroxetine) is an antidepressant that belongs to a group of drugs known as selective serotonin reuptake inhibitors (SSRIs). It was approved by the FDA in 1992 has become one of the most commonly prescribed drugs in the United States, with sales of just under $1 billion in 2008.
PAXIL BIRTH DEFECT SIDE EFFECTS: The use of Paxil by pregnant women has been associated with an increased risk of heart birth defects, which have frequently manifested persistent pulmonary hypertension in newborns (PPHN). This is a serious condition that can cause an infant to become hypoxic due to an abnormal blood flow to the heart and lungs.
PPHN can require corrective heart surgery in children just a few months old. Both the condition itself and complications from heart surgery on newborns can sometimes result in death.
On December 8, 2005, the FDA issued an alert warning users and health care professionals that studies showed Paxil could increase the risk of heart defects in newborns when taken by the mother during the first three months of pregnancy. The FDA also required Glaxo to update Paxil label warnings to include the birth defect side effects.
PAXIL LAWSUIT ALLEGATIONS: Lawsuits filed on behalf of children who have suffered birth defects from Paxil allege that GlaxoSmithKline failed to provide adequate warnings about the possibility of PPHN and other heart problems in newborns. The claims indicate that if consumers and the medical community had been properly informed of the Paxil birth defect side effects, actual birth defects and some infant deaths may have been prevented.
Diana

April 20, 2016 at 4:40 pm

I also took Paxil during both of my pregnancies and was told that it was safe. My 16 year old daughter suffers from ADD, Depression and Anxiety/panic attacks and my 13 year old son ADHD, vocal tics, anxiety. I have just started looking into this and am looking for parents that have the same issues.

Leslie

November 28, 2015 at 7:36 pm

My son is now 16 and suffers from severe processing issues, adhd, asthma, and stuttering. I believe all these issues stem from me taking Paxil while pregnant with him! I feel so guilty! My heart breaks for him!!!
"*" indicates required fields