Pedestrian Accidents on U.S. Roadways Are Target of National Safety Month
October 14, 2021
By: Russell Maas
Following a surge of auto accidents which resulted in pedestrian fatalities last year, federal highway safety officials have launched their annual pedestrian safety campaign, focusing on several key topics to keep communities safer.
The U.S. National Highway Traffic Safety Administration (NHTSA) announced its second annual National Pedestrian Safety Month campaign on October 4, promoting safety tips for both drivers and pedestrians, as part of an effort to combat some of the most common contributing factors to pedestrian accidents and deaths.
The National Pedestrian Safety Month will run throughout October, with each week focusing on a different problem that that may be responsible for the consecutive increases in pedestrian traffic fatalities seen over the last several years.
The first week of the campaign promoted the agency's new slogan "Everyone Is a Pedestrian", running from October 4 through 11, highlighting the benefits of walking and encouraging more people to ditch cars for shorter distance trips that can be covered on foot.
The second week of the campaign, titled "Safe Speeds Save Lives", focuses on reminding drivers that speed limits are not a suggestion, and that the faster an individual drives, the more lethal an impact to a pedestrian could be.
The last two weeks of the campaign target technology and roadway design improvements, which encourage drivers to learn about new lifesaving technologies in modern vehicles, such pedestrian automatic emergency braking, rear backup cameras, pedestrian-friendly front structures, and better headlights for identifying pedestrians, which individually and combined have all been linked to a decrease in the number of pedestrians struck and killed.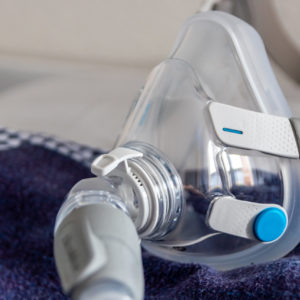 Did You Know?
Millions of Philips CPAP Machines Recalled
Philips DreamStation, CPAP and BiPAP machines sold in recent years may pose a risk of cancer, lung damage and other injuries.
Learn More
Officials are encouraging a complete review of the nation's roadways with a focus on how to accommodate pedestrians, especially in urban areas where older adults, Black and Indigenous people, and people walking in low-income communities continue to be disproportionately represented in fatal pedestrian auto accidents, according to recent data.
The rising rate of pedestrian deaths in the U.S. has become a major focus of the National Transportation Safety Board (NTSB). It released a series of safety recommendations in September 2018, calling for the NHTSA, Centers for Disease Control and Prevention (CDC) and the Federal Highway Administration (FHA) to collaborate on efforts to produce better standards to will protect pedestrians.
In 2019 alone, 6,590 pedestrians were killed motor vehicle accidents, compared to 6,283 fatalities in 2018. In relation to all traffic related deaths in 2019, pedestrian fatalities accounted for 17% of all incidents and reached the highest levels recorded in more than three decades.
In May, the Governors Highway Safety Association (GHSA) released  its finalized pedestrian fatality report for 2020, finding an increase of 4.8%, or 309 additional pedestrian deaths in 2020 compared with 2019, largely contributing the spike in fatalities to speeding and riskier driving behaviors due to pandemic lockdowns, which resulted in less cars on roadways and drivers becoming more daring.
Other factors which may be responsible for the rising numbers of pedestrian deaths include problems with the design of road crossings, unsafe driving behaviors, the increased presence of sport utility vehicles (SUVs) and the tremendous growth of smartphone use, which is a significant source of distracted driving.
"*" indicates required fields