Pedestrian Safety From Car Accidents Needs To Be Focus of NHTSA, According to Government Accountability Office
May 01, 2020
By: Russell Maas
A federal watchdog agency wants highway safety officials to improve regulations and fast track pedestrian crash avoidance mitigation systems (PCAMs) in all new vehicles, after a new report indicates that the number of pedestrian deaths linked to car accidents has increased by more than 40% over the last decade.
The U.S. Government Accountability Office (GAO) issued a pedestrian fatality report on April 23, calling on the U.S. National Highway Traffic Safety Administration (NHTSA) to make pedestrian safety its top priority. The report indicates pedestrians today are at greater risk than they were a decade ago.
The GAO reviewed pedestrian fatality reports from 2008 through 2018, and noticed an upward trend annually, citing a 43% increase in fatalities when comparing the beginning and end of the ten year period.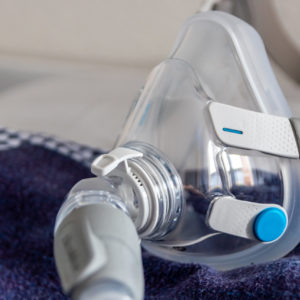 Did You Know?
Millions of Philips CPAP Machines Recalled
Philips DreamStation, CPAP and BiPAP machines sold in recent years may pose a risk of cancer, lung damage and other injuries.
Learn More
Several contributing factors were found to be commonly associated with pedestrian car crash fatalities, including vehicle characteristics related to age, body type, and the speed of the vehicle at the time of the crash. Vehicle models 11 years or older, sport utility vehicles and other large passenger vehicles, and those traveling over 30 miles per hour were the most frequently identified in pedestrian deaths.
Other studies have linked the rise in popularity of sport utility vehicles (SUVs) with increasing pedestrian deaths, indicating larger vehicles hitting pedestrians are more likely to result in death or severe injuries that result in fatalities. According to the findings, fatalities increased 68%for crashes when an SUV hit a person.
The Governors Highway Safety Administration (GHSA) reported in June 2019 that the number of SUVs involved in pedestrian deaths has increased by 50% since 2013, while passenger cars involvement in pedestrian fatalities simultaneously increased by 30%.
Speed and vehicle age were also factors identified regularly in pedestrian fatalities. Older vehicles are rarely equipped with modern crash avoidance technologies, and higher speeds lead to more severe injuries, and an increased risk of death for  a pedestrian.
The NHTSA has previously estimated 5% of pedestrians will die when struck by a vehicle traveling at 20 miles per hour or less, but that fatality rates increase to 40% for vehicles traveling at 30 mph and 80% for vehicles traveling at 40 mph.
The GAO report indicates the NHTSA has failed to collect detailed data to identify these fatality associations, adding the agency has also not taken appropriate regulatory action, such as including pedestrian safety tests as a part of the NHTSA five-star safety rating program, which other regulators have done in Europe and Japan.
The report includes several recommendations for the NHTSA, which includes developing and continuously evaluating pedestrian fatalities, establish a criteria and milestones for improvements of the New Car Assessment Program (NCAP), and to specifically add pedestrian safety tests to the NCAP.
NHTSA reported a total of 6,227 pedestrians accidents resulted in deaths in 2018, which is 250 more when compared to 2017.
The rising rate of pedestrian fatalities has become a major focus of the National Transportation Safety Board (NTSB). It released a series of safety recommendations in September 2018, calling for the NHTSA, Centers for Disease Control and Prevention (CDC) and the Federal Highway Administration (FHA) to collaborate on efforts to produce better standards to will protect pedestrians.
"*" indicates required fields