Exposure to Household Pesticide Linked to ADHD Risk for Boys: Study
June 03, 2015
By: Martha Garcia
A pesticide commonly used in residential homes may increase the risk of boys developing attention deficit hyperactivity disorder (ADHD), according to the findings of a new study. 
Researchers at the Cincinnati Children's Hospital Medical Center found children exposed to pyrethroid pesticides had a higher risk of having ADHD, especially among boys who were exposed to the pesticide. The findings were published May 28, in the journal Environmental Health.
The study identified an association between pesticide exposure and ADHD after testing 687 children between the ages of 8 and 15 from 2001 to 2002, during the National Health and Nutrition Examination Survey (NHANES).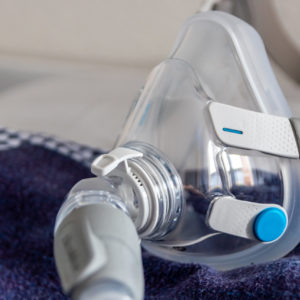 Did You Know?
Millions of Philips CPAP Machines Recalled
Philips DreamStation, CPAP and BiPAP machines sold in recent years may pose a risk of cancer, lung damage and other injuries.
Learn More
The children's urinary levels of pyrethroid metabolite 3-phenoxybenzoic acid (3-PBA) were collected randomly. Half of the children ages 8 to 11 had samples collected and one-third of the children ages 12 to 15 had samples collected.
Researchers found children with urinary 3-PBA levels above the limit of detection were twice as likely to have ADHD compared to children with levels below the limit of detection.
Hyperactive impulsivity symptoms also increased by 50% for every 10-fold increase in 3-PBA levels. Researchers found the pesticide was specifically associated with hyperactivity and impulsivity, but not inattentiveness.
Sex specific effects were seen as well. Boys with detectable urinary levels of 3-PBA were three times as likely to have ADHD compared to boys without detectable markers in their urine.
Pyrethroid biomarkers were associated with increased incidence of ADHD and ADHD symptoms in boys, but it was not associated with the incidence in girls.
"We found an association between increasing pyrethroid pesticide exposure and ADHD which may be stronger for hyperactive-impulsive symptoms compared to inattention and in boys compared to girls," said Tanya Froehlich, MD, the study's lead author and a developmental pediatrician at Cincinnati Children's Hospital. "Given the growing use of pyrethroid pesticides, these results may be of considerable public health import."
Prior pyrethroid studies in animals have revealed the pesticide to cause abnormalities in the dopamine system of the brain and produce an ADHD phenotype. Dopamine is the neurochemical in the brain involved in sending signals to other nerve cells, reward-motivation behavior, motor control and activities that influenced by ADHD. That study also revealed accentuated effects in male animals versus females.
Another study published earlier this year linked exposure to pyrethroid pesticides to the development of ADHD. ADHD-like behaviors were seen in mice exposed to the common pesticide, yet the behaviors persisted into adulthood after the pesticide was no longer detected in their systems.
Pyrethroids are now one of the most commonly used residential pesticides in the U.S. since the EPA banned the two most commonly used organophosphate pesticides from being used in residential use in 2000 and 2001.
This led to the increased use of pyrethroids, which is often considered by some as safer since it is not as severely toxic as organophosphates. To that end, pyrethroids began to be used increasingly in residential pest control and in agriculture.
"Given the growing use of pyrethroid pesticides and the perception that they may represent a safe alternative, our findings may be of considerable public health importance," said Froehlich.
"*" indicates required fields