Pesticide Exposure May Increase ADHD Risk: Study
February 05, 2015
By: Staff Writers
Exposure to a common pesticide used on many household lawns, golf course grass and to treat crops throughout the United States has been associated with a potential increased risk of children developing attention deficit hyperactivity disorder (ADHD), according to new research.
In a study published last week in the FASEB Journal, which is the Journal of the Federation of American Societies for Experimental Biology, researchers from Rutger's University found that exposure to the pesticide pyrethroid pesticide deltramethrin produced effects among mice similar to ADHD.
Mice exposed to the pesticide in utero and during breastfeeding exhibited several features of ADHD, including dysfunctional dopamine signaling, hyperactivity, working memory, attention deficits, and impulsive-like behavior. The ADHD-like behaviors persisted in mice through adulthood, even after the pesticide was no longer detected in their system.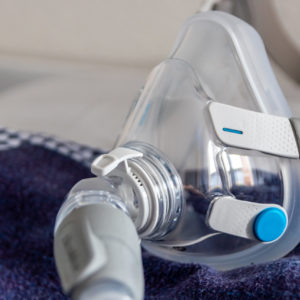 Did You Know?
Millions of Philips CPAP Machines Recalled
Philips DreamStation, CPAP and BiPAP machines sold in recent years may pose a risk of cancer, lung damage and other injuries.
Learn More
Research published last year revealed effects of exposure to certain pesticides, Methoxychlor used widely in the 1970s and banned in 2003, may affect offspring of individuals exposed to the chemicals. The effects of pesticide exposure seem to continue to even affect great-grandchildren of those exposed initially to the harmful chemicals.
Researchers in this latest study also analyzed urine samples from more than 2,000 children and adolescents and reviewed data from the U.S. Centers for Disease Control and Prevention's (CDC), National Health and Nutrition Examination Survey (NHANES). Children with detectable levels of pyrethroid metabolites in their urine were more than twice as likely to be diagnosed with ADHD.
The study found pyrethroid increased DAT and D1 dopamine receptor levels, which they attribute to the behavioral deficits. Researchers say the pesticide may alter the development of the brain's dopamine system, which is responsible for emotional expression and cognitive function.
The data appears to indicate that exposure in the womb, while the brain is still developing, increases a child's risk of developing ADHD. Children and women may also be more susceptible because their bodies do not metabolize the chemicals as quickly.
Researchers from Rutger's University, Emory University, the University of Rochester Medical Center, and Wake Forest University collaborated on the study.
Numerous Factors May Affect ADHD Risks
Many researchers say ADHD may have a genetic component, however, no single gene has been linked to a significant percentage of cases to solidify this link. So far only environmental factors have revealed to be factors, factors which can be modifiable in everyday life.
ADHD is a growing global problem that affects 8 to 12 percent of children worldwide between the ages of 4 to 17, nearly 6.4 million children were diagnosed by 2011. Boys are three to four times more likely to be diagnosed than girls.
Early signs of ADHD include the inability to sit still, pay attention and follow directions and are usually first exhibited between 3 to 6 years of age.
A study published late last year revealed up to half of all food in the United States contains detectable levels of pesticide residue. Pesticides were detected in nearly half of 10,000 samples of food and water tested during the study, raising concern regarding the increasing data showing the link between pesticide exposure and disorders like ADHD, autism and others.
Another study published last year also revealed a link between pesticide exposure during utero and a child's development of autism. Children born to mothers who were exposed to pyrethroids, organophosphates and carbamates increased a child's likelihood of having autism and other developmental delays.
"*" indicates required fields