FDA Acknowledges PFAS Chemicals Now Found In Food Supply: CNN
June 05, 2019
By: Russell Maas
Results of a new federal investigation indicate that certain synthetic chemicals linked to cancer and other serious adverse health consequences have been found in numerous foods sold throughout the mid-Atlantic area, including meat, seafood, chocolate and cake.
The FDA released the results of a perflourinated compounds and polyfluoroalkyl substances (PFAS) study at the 29th annual European meeting of the Society of Environmental Toxicology and Chemistry last month, acknowledging that the potentially hazardous materials have entered the food supply chain at alarming rates.
PFASs are chemical substances used to manufacture a number of products, including food packaging materials, pizza boxes, popcorn bags, fabrics, nonstick cooking pans, and firefighting foams.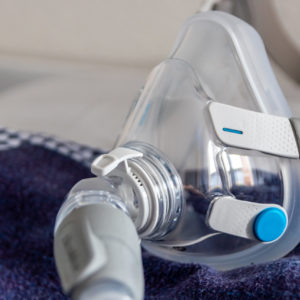 Did You Know?
Millions of Philips CPAP Machines Recalled
Philips DreamStation, CPAP and BiPAP machines sold in recent years may pose a risk of cancer, lung damage and other injuries.
Learn More
The chemicals are projected to take thousands of years to degrade, and past studies have shown their ability to enter and stay in the environment and human body through the air, dust, food, soil, and water. Previous U.S. Centers for Disease Control and Prevention (CDC) studies have shown PFAS chemicals primarily settle into the blood, kidney and liver, and could likely be detected in the blood of 98% of the U.S. population.
PFAS were first introduced into the manufacturing industry in the 1940's because of their ability to resist heat, grease, stains, and water. However, since then, the chemicals have been linked to a myriad of adverse health effects including liver damage, thyroid disease, decreased fertility, high cholesterol, obesity, hormone suppression, and cancer.
Researchers from the FDA launched the PFAS investigation in October 2017, testing for more than 16 different types of the synthetic chemicals across West Virginia, Ohio, Virginia, Kentucky, Tennessee, North Carolina, Washington, D.C., Maryland, and Delaware. The agency reported collecting more than 90 samples from grocery stores and growing farms.
PFAS were found in a variety of foods, with some food groups having more than double the recommended levels. Certain PFAS currently used, and some no longer made in the U.S. turned up at levels of 134 parts per trillion to 865 parts per trillion in tilapia, chicken, turkey, beef, cod, salmon, shrimp, lamb, catfish and hot dogs.
Prepared chocolate cake tested at 17,640 parts per trillion of a kind of PFAS called PFPeA, which is more than 250 times the federal guidelines for drinking water.
Researchers did not disclose the exact location of the sample sites, however, they recorded a farm near an Air Force base in New Mexico showed concerning levels of PFAS in the groundwater and silage used to grass feed the animals. Dairy samples collected from milk products on the farm were found to be 35 times greater than the Environmental Protection Agency's (EPA) health advisory threshold.
Researchers further indicated the PFAS found in samples all had a similar chemical structure of PFAS used in firefighting foams.
In 2000, the primary manufacturer of PFOA and PFOS chemicals, 3M, began phasing the chemicals out of products, and by 2006 the chemicals were no longer imported in the United States. However, similar replacement chemicals such as GenX are still being used and have very similar chemical structures.
3M Company, Tyco Fire Products and Chemguard, Inc. face dozens of fire-fighting foam lawsuits filed by both individuals and municipalities nationwide, each involving similar allegations that the companies knew or should have known about the risks associated with exposure to PFAS within its AFFF, which has been used by the military over the last several decades during routine fire extinguishing exercises at military bases nationwide.
Last year in June, a PFAS drinking water study published by federal researchers with the Agency for Toxic Substances and Disease Registry, a division of the U.S. Department of Health and Human Services, analyzed levels of perfluorooctanoic acid (PFOA) and perfluorooctane sulfonate (PFOS) and found extremely high levels in the water, air, and soil throughout the U.S.
The agency recommended exposure limits for PFOS 10 times lower than the limits currently set by the EPA. Similarly, it recommended limits for PFOA are 6.7 times lower than what the EPA has set.
"*" indicates required fields