Firefighter Foam Chemicals Highly Toxic, Under-Regulated, Geologists Warn
November 03, 2020
By: Irvin Jackson
In recently-presented findings, geologists warn that toxic and cancer-causing "forever chemicals" found in firefighting foams and other products, have not been sufficiently studied or regulated.
On October 30, the Geological Society of America (GSA) held a technical session at its 2020 annual meeting, which sought to bring more attention to the growing concerns over the use of per- and polyfluoroalkyl substances (PFAS), which they say are highly toxic-under-regulated. The chemicals show no signs of breaking down in the environment, and are expected to persist for thousands of years.
"It's almost like armor," Matt Reeves, a Western Michigan University professor and one of the lead presenters, said in a Geological Society of America press release. "We don't have any evidence of degradation of these compounds."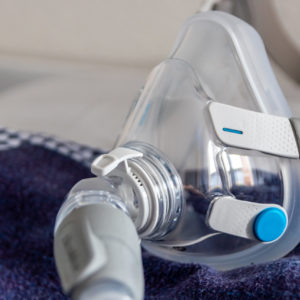 Did You Know?
Millions of Philips CPAP Machines Recalled
Philips DreamStation, CPAP and BiPAP machines sold in recent years may pose a risk of cancer, lung damage and other injuries.
Learn More
PFAS chemicals have been used in a wide variety of products in recent decades, yet increasing research has raised concerns about the tendency to enter the environment and human body through the air, dust, food, soil, and water. The chemicals primarily settle into the blood, kidney and liver, and have been found to contaminate waters sources near military bases, airports and other locations where it is regularly included in aqueous film-forming foam (AFFF) used by firefighters.
Some estimates suggest the chemicals may be detected in the blood of 98% of the U.S. population, and exposure has been linked to a wide variety of cancers, including kidney cancer, testicular cancer and breast cancer.
The GSA presentation warned the only standard at the federal level for controlling PFAS is a non-enforceable limit set in 2016 by the U.S. Environmental Protection Agency of just 70 parts per trillion. However, these rates are reportedly far exceeded in many communities and waterways nationwide, with no negative repercussions for polluters.
In many cases, such as Michigan, North Carolina, Pennsylvania and other states, the PFAS contamination is a legacy dating back decades, and has resulted in the contamination of drinking water supplies and soil. Add that to the chemicals' propensity not to break down over time, and you have a perpetual problem that only increases if the actual contamination has not stopped.
"It's a perpetual cycle," Reeves said. "Many of these compounds do not naturally degrade, so there's no 'death'."
Researchers say there needs to be more effort to identify PFAS contamination, the sources of that contamination, put regulations in place to prevent further contamination, and remediate contaminated areas. However, that only happens with increased awareness of how they are released into the environment, how PFAS's spread, and the best ways to remove them from the environment, researchers warn.
Investigators have repeatedly pointed to the use of AFFFs as a major cause of PFAS water contamination nationwide, as the fire foam used in prior decades contained a number of PFAS chemicals that could leach into waters supplies around military bases and other training facilities.
In recent months, former firefighters and families living near bases have filed numerous firefighting foam lawsuits, which have been filed over testicular cancer, kidney cancer, pancreatic cancer and other injuries.
Since December 2018, all complaints involving firefighting foam exposure filed in federal courts nationwide have been centralized in the U.S. District Court for the District of South Carolina for pretrial proceedings.
"*" indicates required fields