Philips CPAP Foam Removal Attempted By Some Owners of Sleep Apnea Machines, Despite FDA Warnings
October 22, 2021
By: Irvin Jackson
Despite warnings from federal regulators, some consumers are apparently trying to remove Philips CPAP sound abatement foam from recalled DreamStation sleep apnea machines, potentially causing serious safety risks and destroying important evidence that may be needed if they pursue a lawsuit over injuries caused by the toxic foam.
A massive Philips Respironics sleep apnea machine recall was issued in June 2021, after the manufacturer acknowledged that the sound abatement foam may deteriorate and break down, releasing black particles and toxic chemicals directly into the machine's air pathways, tubing and face mask.
As a result of the potential long-term side effects of breathing the Philips CPAP foam, federal health officials recommended that owners of all DreamStation devices immediately stop using their sleep apnea machine, unless it was necessary for life-sustaining therapy. However, replacement CPAP machines have been in low supply and it is expected that Philips CPAP recall repairs will take over a year to complete, leaving many individuals without access to a machine they rely on for treatment of their sleep apnea.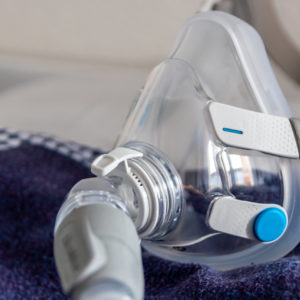 Over the past few weeks, a number of instructional videos have shown up on Youtube, providing detailed instructions for removing the polyester-based polyurethane (PE-PUR) foam from the DreamStation sleep apnea machine, suggesting that it will then allow owners to use the device again.
While several of the videos include vague warnings that suggest viewers should not actually attempt to remove the CPAP sound abatement foam themselves, the videos then go on to demonstrate exactly how to do so.
In a series of answers to Frequently Asked Questions (FAQ) published by the FDA on September 10, the agency clearly warned against Philips CPAP foam removal by owners of the sleep apnea machine, suggesting that it may pose serious health risks.
"The FDA recommends you do not attempt to remove the sound abatement foam, as it may impact device performance and possibly introduce additional foam debris into the device air pathways," according to the statement. "Philips Respironics is directly responsible for repair and replacement of all recall affected devices."
Since the recall, lab analysis has identified a number of harmful and potentially cancer-causing chemicals in the CPAP sound abatement foam, including toluene diamine, toluene diisocyanate and diethylene glycol. In addition, several Volatile Organic Compounds (VOC) have been identified from "off-gasing" as the foam breaks down.
Dozens of owners are now pursuing Philips CPAP recall lawsuits against the manufacturer, claiming that long-term exposure to the foam while using the sleep apnea machine caused various types of cancer and other respiratory side effects, including pulmonary fibrosis, pneumonia, asthma, bronchitis and other injuries.
For individuals who attempt removal of the CPAP sound abatement foam or otherwise alter the state of their machine, lawyers warn that they are likely to face challenges in any lawsuit later brought against Philips, under the defense of "spoliation of evidence", since plaintiffs will have the burden of proof to establish that the foam in their CPAP machine degraded and caused any long-term injury suffered.
Product liability lawyers recommend all Philips DreamStation machines be preserved and that no material changes are made to the sleep apnea device, as injuries caused by prior exposure to deteriorating foam may take some time to emerge.
Jeffry

January 6, 2022 at 2:14 pm

Oh baloney! You can now preserve the foam in the casing intact by replacing the entire internal casing with a foamless one. Your solution is to keep breathing through it as is?
"*" indicates required fields