168 Deaths Linked to Philips CPAP Machine PE-PUR Foam Breaking Down: FDA Update
August 22, 2022
By: Irvin Jackson
Following a Philips CPAP recall issued last year for millions of sleep apnea machines, the FDA indicates it has received more than 69,000 reports involving problems with the PE-PUR sound abatement foam breaking down, including 168 deaths that may be related to breathing particles and gasses released into the machine's air pathways.
The agency released an update on problems with Philips CPAP, BiPAP and ventilators last week, adding new information about medical device reports (MDRs) submitted by the manufacturer, medical providers and consumers since the recall was first announced in April 2021.
Between the date of the recall and April 30, 2022, the agency received more than 21,000 reports of problems, including 124 deaths, which were associated with the PE-PUR foam breaking down. However, more than one year after the recall was issued, reports continue to flow in, with the agency indicating that another 48,000 MDRs were received between May 1, 2022 and July 31, 2022, including 44 more deaths.
Philips CPAP Recall Lawsuits Over Cancer, Lung Damage and Other Injuries
The update comes as thousands of former users continue to file notice of their intention to pursue a Philips CPAP lawsuit, many of which have resulted in new MDRs being submitted to the FDA.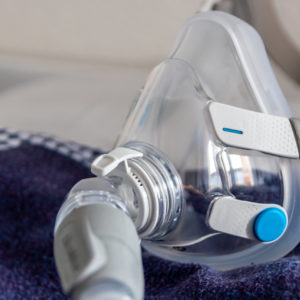 Philips CPAP Recall Lawsuit
Each of the lawsuits raise similar allegations, indicating that the manufacturer sold defective and unreasonably dangerous CPAP machines, which contained a polyester-based polyurethane (PE-PUR) foam that was intended to reduce sounds and vibrations. However, it is now known that the CPAP machine foam breaks down and causes toxic chemicals and gasses to enter the machine's tubing, face masks and users lungs.
Plaintiffs allege that Philips CPAP foam caused cancer to develop, or that chronic exposure to the foam particles resulted in various lung injuries, including pulmonary fibrosis, interstitial lung disease, sarcoidosis, and other conditions.
The FDA update indicates that a wide-range of other reported symptoms from the Philips CPAP foam, including pneumonia, asthma, infections, headaches, coughing, dyspnea, dizziness, chest pain and other respiratory symptoms. However, the agency warns that due to the nature of the MDR system, some 69,000 reports submitted may be duplicates.
Given common questions of fact and law raised in complaints filed throughout the federal court system against Philips, the litigation has been centralized before U.S. District Judge Joy Flowers Conti, in the Western District of Pennsylvania, for coordinated discovery and pretrial proceedings, where the parties are continuing to conduct independent discovery and intend to prepare a small group of "bellwether" cases for early trial dates to see how juries respond to certain evidence and testimony that will be repeated throughout the claims.
"*" indicates required fields