Phthalate Exposure During Pregnancy Linked To Lower IQ in Children: Study
December 11, 2014
By: Martha Garcia
New research suggests that pregnancy exposure to phthalates, which are common chemicals found in many everyday consumer products, may decrease a child's intelligence. 
In a study published in the medical journal PLOS One, researchers from Columbia University Mailman School of Public Health in New York found women with the highest levels of phthalate in their urine late in pregnancy were more likely to give birth to children who scored lower on intelligence quotient (IQ) tests later in childhood.
Phthalates are found nearly everywhere in daily life, making it difficult for consumers to avoid the ubiquitous chemical.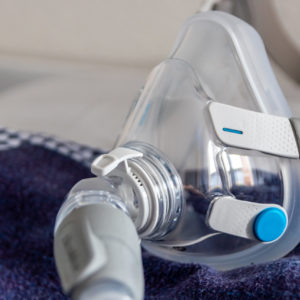 Did You Know?
Millions of Philips CPAP Machines Recalled
Philips DreamStation, CPAP and BiPAP machines sold in recent years may pose a risk of cancer, lung damage and other injuries.
Learn More
They are a class of chemicals often used as plastic softeners. They are also commonly used in consumer products, like food packaging, detergents, nail polish, hair spray, raincoats, car interiors, dryer sheets, plastic tubing used in hospitals to deliver medication and other items.
The study focused on 328 pregnant mothers living in the inner-city starting in late pregnancy until their children were seven years old.
Pam Factor-Litvak, lead author of the study, and the team of researchers measured prenatal urinary metabolites of several different phthalates known to disrupt the endocrine system: di-n-butyl phthalate (DnBP), butylbenzyl phthalate (BBzP), di-isobutyl phthalate (DiBP), di-2-ethylhexyl phthalate and diethyl phthalate.
Children of the pregnant women in the study were then given the Wechsler Intelligence Test for Children, 4th Edition, at seven years old. The test is used to evaluate four areas of cognitive function and association with overall IQ.
Researchers found that children whose mothers were exposed to higher levels of phthalates in late pregnancy had lower IQ scores at the age of seven. The mothers who tested higher, specifically for DnBP and DiBP phthalates, were specifically associated with lowered intelligence by 6.7 and 7.6 IQ points respectively.
Factor-Litvak called the 7-point shift a very significant change. The study noted the high phthalates affected the child's mental processing speed, perceptual reasoning, verbal comprehension and working memory.
Phthalate danger
Other studies have also reported increased health risks following exposure to phthalates.
A study published in the journal of Fertility and Sterility earlier this year revealed exposure to phthalates may significantly reduce male fertility. Men with higher levels of the ubiquitous chemical in their urine had a 20 percent reduction in fertility and significantly longer time to achieving pregnancy with their spouses.
Another study published this summer found a link between phthalates and lowered testosterone levels in men, women and children. Various forms of the chemical plasticizer were found to decrease testosterone levels in boys by 30 percent and lower levels in adult men.
Factor-Litvak says the findings of this latest study should prompt a discussion of widespread change of policy.
The FDA says there currently is not enough evidence that phthalates in cosmetics and other products pose a risk to consumers. Despite that statement, six types of phthalates are currently banned from being used in children's toys.
The U.S. Consumer Product Safety Commission (CPSC) issued a report in July revealing phthalate exposure may lead to reduced anogenital distance in boys along with other sexual development problems. Another result of the endocrine disrupting properties observed of the chemical.
The report and subsequent urging of a CPSC panel led to the ban of six phthalates from being used in children's toys. However, no regulation exists on the exposure to a pregnant woman and phthalates are not labeled on products in the U.S.
Researchers say the endocrine disrupting factor of the chemicals may be a result of the disruption of either sex hormones, thyroid hormones or dopamine-sensitive activity in the brain. It may be prudent for everyone to avoid phthalates as much as possible, not just pregnant women.
Some ways to avoid phthalates is to refrain from microwaving food in plastic containers labeled #3, #6 and #7, store food in glass containers instead of plastic. They are also often present in scented products.
"*" indicates required fields