Plastic Chemicals May Increase Risk of High Blood Pressure: Study
July 13, 2015
By: Martha Garcia
New research suggests that two chemicals commonly used during the manufacture of plastic products may increase a person's risk of developing high blood pressure. 
In a study published online last week by the medical journal Hypertension, researchers examined the safety of two common phthalates, di-isononyl phthalate (DINP) and di-isodecyl phthalate (DIDP), which are increasingly used as replacements for other plastic chemicals.
Researchers found that individuals with higher metabolite levels of the two chemicals in their urine were more linked to higher blood pressure in children and adolescents. For every tenfold increase in the amount of phthalates consumed, there was a 1.1 millimeters of mercury increase in blood pressure.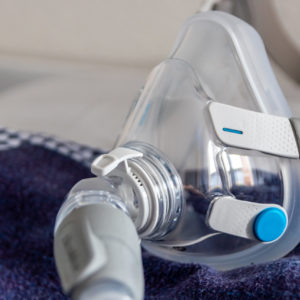 Did You Know?
Millions of Philips CPAP Machines Recalled
Philips DreamStation, CPAP and BiPAP machines sold in recent years may pose a risk of cancer, lung damage and other injuries.
Learn More
The plastic chemicals DINP and DIDP are increasingly used as replacements for di-2-Ethylhexylphthalate. All three phthalates are associated with higher age, sex and height standardized blood pressure.
The cross sectional analysis used data from the National Health and Nutrition Examination Survey conducted between 2009 to 2012. The study focused on a subsample of children and adolescents in the U.S. ranging in ages form 6 to 19.
Researchers reviewed blood samples and urine analysis from 356 children and adolescents from the NHANES study which surveys 5,000 participants every year.
The study found each unit increase in DINP metabolites a 0.105 deviation unit increase was found in systolic blood pressure. For each unit increase in DIDP metabolites a 0.113 standard deviation unit increase was found in systolic blood pressure.
"Our research adds to growing concerns that environmental chemicals might be independent contributors to insulin resistance, elevated blood pressure and other metabolic disorders," says study lead investigator Leonardo Trasande, MD, an associate professor of pediatrics, environmental medicine, and population health at NYU Langone.
Increased phthalate metabolites were not associated with higher triglycerides or high density lipoproteins (HDL).
Phthalates are commonly found in cosmetics, personal care products, soap and are used in manufacturing to strengthen plastic wrap and processed food containers.
This is the first study to examine the potential health risks from DEHP replacements, both DINP and DIDP.
Another study revealed the association between both DINP and DIDP concentrations and increase insulin resistance, which is a precursor to diabetes. One in three adolescents with the highest DINP levels also had the highest insulin resistance. Those patients with the lowest concentration, only one in four, had insulin resistance.
The original phthalate chemical DEHP was used as a plasticizer but was banned in 2004 in Europe after a link was found between exposure and ill effects to human health. In the United States manufacturers voluntarily began to replace DEHP with DINP and DIDP over the last 10 years.
Researchers warn people to limit their exposure to phthalates. Recommendations include not microwaving food in plastic containers or containers covered by plastic wrap, to wash plastic food containers by hand, and to avoid using plastic containers labeled on the bottom with the recycling numbers 3, 6, and 7.
Another study published in 2014 called for the safe levels of BPA and other endocrine disrupting chemicals, like phthalates, to be reevaluated after rat studies revealed the animals respond differently to the chemicals than humans. This prompted researchers to reconsider prior safety conclusions drawn from animal studies.
"Our study adds further concern for the need to test chemicals for toxicity prior to their broad and widespread use, which is not required under current federal law, the 1976 Toxic Substances Control Act," Trasande said.
"*" indicates required fields