Postarthroscopic Glenohumeral Chondrolysis (PAGCL)
July 30, 2008
By: AboutLawsuits
Postarthroscopic glenohumeral chondrolysis, commonly referred to as PAGCL, is a rare condition which involves the progressive loss of cartilage in the shoulder joint. The painful and debilitating disease has been linked with the use of intra-articular shoulder pain pumps which are sometimes used after arthroscopic surgery.
OVERVIEW: The shoulder joint requires cartilage to move fully, properly and without pain in all directions. Post arthroscopic glenohumeral chondrolysis causes the permanent deterioration of this cartilage, which causes severe pain and limitations on the movement of the shoulder.
The loss of cartilage caused by PAGCL is not reversible and there is no consistently effective treatment to cure the condition. In many cases individuals who suffer the chondrolysis require a complete shoulder replacement surgery, known as glenohumeral arthroplasty.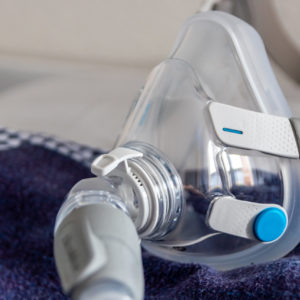 Did You Know?
Millions of Philips CPAP Machines Recalled
Philips DreamStation, CPAP and BiPAP machines sold in recent years may pose a risk of cancer, lung damage and other injuries.
Learn More
PAGCL SYMPTOMS: Postarthroscopic glenohumeral chondrolysis may develop suddenly during the months following arthroscopic shoulder surgery. After initial improvement is seen as a result of the arthroscopy, an onset of new, worse pain may develop between 3 and 12 months after surgery as activities are increased.
Symptoms of the shoulder cartilage loss could include:
Stiffness
Pain
Clicking
Popping
Grinding
Weakness
Reduced Range of Motion
CHONDROLYSIS LAWSUITS: Medical studies have established a link between the development of PAGCL and the use of intra-articular shoulder pain pumps to deliver medications directly to the joint through a catheter after surgery. Shoulder pain pump lawsuits are being pursued throughout the United States by individuals diagnosed with postarthroscopic glenohumeral chondrolysis.
Have a Potential Shoulder Pain Pump Lawsuits Reviewed by Lawyers
If problems consistent with PAGCL have been experienced following the use of a shoulder pain pump after arthroscopic surgery, submit information to be reviewed by an shoulder pain pump attorney.
Denise

December 27, 2011 at 11:55 pm

My 69 year old mother is a ten year dialysis patient and is bedridden. A couple of months ago she was hospitalized for a UTI, and sent home even though she still had the infection. A couple of weeks later, she had two massive strokes on each side of her brain, and has been hospitalized since then. She is able to say a few words, but is mostly in a vegetative state. Can you tell me if a UTI can[Show More]My 69 year old mother is a ten year dialysis patient and is bedridden. A couple of months ago she was hospitalized for a UTI, and sent home even though she still had the infection. A couple of weeks later, she had two massive strokes on each side of her brain, and has been hospitalized since then. She is able to say a few words, but is mostly in a vegetative state. Can you tell me if a UTI can cause massive strokes?

Aimee

December 13, 2010 at 7:44 pm

I am 37 and had my surgery back in june of 2000. I have been in pain for a good many years did not realize it was a result of my surgery i thought maybe it was arthritis. guess i wil have t visit my doctor

rachael

September 20, 2010 at 2:19 am

SAME WITH ME all the dr. have never heard of pagcl i was also told ive made pain up in my head, i have thought i was crazy at times!! in work comp all lawyers are out for themselves. stay strong do what is best for you. do NOT end up on CNN they want you to snap! they are not worth it.

Heather

June 26, 2010 at 5:24 pm

I had knee surgery in December of 2007 because my knee was dislocating a lot. Met the surgeon once and he scheduled me for surgery. He made it sound like it wasnt going to be much pain, I am not a suicidal person, but for months after my surgery the pain was so great I just wanted to die. I woke up with a pain pump straight in the incision. And they had put a nerve block in so I could handle the [Show More]I had knee surgery in December of 2007 because my knee was dislocating a lot. Met the surgeon once and he scheduled me for surgery. He made it sound like it wasnt going to be much pain, I am not a suicidal person, but for months after my surgery the pain was so great I just wanted to die. I woke up with a pain pump straight in the incision. And they had put a nerve block in so I could handle the 2 hour drive home. I was in and out of the er, mainly by ambulance because I couldnt walk. They had me on oxycontin, 2 forms time release and break through. When I started physical thereapy I could do all of the exercises. As the weeks went by I was doing less and less. My physical therapist said he thought they messed up the fundamentals of my leg, When I went back to the surgeon he told me its normal, and in a year I would be back to normal. Its been 2 years, I cant even lift my leg to walk most of the time. The pain is so great its hard to function on a normal basis! And no orthopedic doctor wants to help you when it someone elses surgery! No it sounds like chrodolysis. If thats the case, the pain pump company needs to do something so I can be a normal futioning mom! Im only 26. This isn't fair!

keith

December 28, 2009 at 10:04 pm

Comment by Keith to Comment by micheal - we have everything in common. You know this as much as I do. The doctor who did this to you has set himself up with zero liabilty. I had a doctor who told me I needed rotator cuff surgery and yet my last MRI showed he never did rotator cuff surgery. In other words, he's a crook. The doctor and the health care system pulled $45,000 and I'm stuck with cronic [Show More]Comment by Keith to Comment by micheal - we have everything in common. You know this as much as I do. The doctor who did this to you has set himself up with zero liabilty. I had a doctor who told me I needed rotator cuff surgery and yet my last MRI showed he never did rotator cuff surgery. In other words, he's a crook. The doctor and the health care system pulled $45,000 and I'm stuck with cronic pain for the rest of my life.

michael

April 10, 2009 at 5:28 pm

i am a 58 yr old white male who has has 4 surgeries in the last 2 yrs. two for carpal tunnel left and right in feb 08, june o8 one arthrosopic right shoulder rotator Bucket handle tear, with bicept tear and lat tear, july 07 and just this jan 8th 09 i had a spinal fusion c5,6,7, Since my last surgery in jan 09 i went from 222 lbs to 180lbs in 12 weeks i can't walk or pick any thing up i have a c[Show More]i am a 58 yr old white male who has has 4 surgeries in the last 2 yrs. two for carpal tunnel left and right in feb 08, june o8 one arthrosopic right shoulder rotator Bucket handle tear, with bicept tear and lat tear, july 07 and just this jan 8th 09 i had a spinal fusion c5,6,7, Since my last surgery in jan 09 i went from 222 lbs to 180lbs in 12 weeks i can't walk or pick any thing up i have a constant clicking in my right shoulder and cannot raise my arm over my head the pain is consant and intolable, in addition i have had multible epidurals in my lower and upper back no pain pump was used could i still have a problem with PAGCL. i currently am involved with a worker comp suit for all my injuries . My attorney is competent and i feel he is doing a good job , but when i ask about PAGCL he and the doctor have never heard of it. The workers comp team wants to send me away to a National center for the management of pain and psyhotherapy because they feel i am suffering depression because i want to break some ones fucking head. i have had recent incidents of sercurity being call because of my threatining behavoirs. What should i do. I have never had a drug problem until this last surgery. Pain management has me on 225mg of morphine no anti depresants

Pain Pump Lawsuits Continue to be filed over Shoulder Chondrolysis : AboutLawsuits.com

November 21, 2008 at 5:41 pm

[...] who have developed shoulder chondrolysis after arthroscopic surgery continue to file pain pump lawsuits against the manufacturers of the [...]

MDL Petition filed for Shoulder Pump Lawsuits — AboutLawsuits.com

June 13, 2008 at 2:00 am

[...] after arthroscopic surgery caused the development of a rare, disabling shoulder condition known as Post-Arthroscopic Glenohumeral Chondrolysis (PAGCL). The condition is associated with the progressive destruction of cartilage, resulting in pain and [...]

Shoulder Pain Pump Lawsuits — AboutLawsuits.com

May 21, 2008 at 4:07 am

[...] debilitating condition which causes the loss of cartilage in the shoulder. The condition, known as Postarthroscopic Glenohumeral Chondrolysis or PAGCL, has no consistently successful treatment and often results in permanent shoulder [...]
"*" indicates required fields