Memory, Cognition Problems from Nexium, Prilosec, Other PPI Drugs Seen Among Breast Cancer Survivors: Study
January 21, 2020
By: Irvin Jackson
New research suggests the side effects of Nexium, Prilosec, Prevacid and similar heartburn drugs may cause problems with memory and concentration among women previously treated for breast cancer.
In findings published last week in the Journal of Cancer Survivorship, Ohio State University researchers indicate mediations that are part of a popular class of acid reflux drugs known as proton pump inhibitors (PPIs) appear to cause cognitive problems nearly 30% more severe than those experienced by non-users of the drugs.
Researchers looked at three different studies, evaluating data involving breast cancer survivors and users of Nexium, Prilosec, and similar drugs, both before and after cancer treatment. The studies involved 551 women total; 88 of whom reported taking PPI heartburn drugs.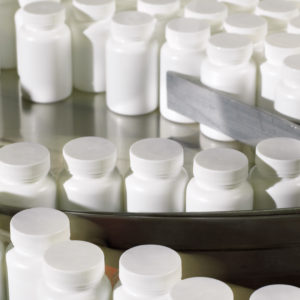 In two of the studies, PPI-Users reported experiencing more severe concentration problems after using the drugs. In the third study, researchers reported both more severe memory problems and poorer overall cognitive function, but not more severe concentration problems.
The study concluded that on average, cognitive problems were between 20% and 29% more severe in users of the heartburn drugs than problems among those who did not use them. They found that PPI use affected concentration, memory, and lowered quality of life due to impaired cognition.
"The severity of the cognitive problems reported by PPI users in this study was comparable to what patients undergoing chemotherapy had reported in a large observational study," lead author Annelise Madison said in an Ohio State University press release. "PPI non-users also reported problems, but were definitely getting better. Based on what we're seeing, we don't know if PPI users might not be able to fully recover cognitively after chemotherapy. It's an area for further investigation."
PPI drugs include some of the best selling and most widely recognized brand name drugs on the market in the United States, including Nexium, Prilosec, Prevacid, Protonix and others. While the drugs are used by millions of Americans and widely viewed as safe, concerns have emerged in recent years about the failure to warn about the risk of kidney damage and kidney failure among users.
There are currently more than 13,000 Nexium lawsuits, Protonix lawsuits, Prilosec lawsuits, Prevacid lawsuits  and claims over other PPIs pending in courts nationwide, each raising similar allegations that users developed chronic kidney disease, acute kidney injury or end-stage renal failure, claiming that they may have avoided the diagnosis if warnings had been provided to consumers and the medical community.
Given similar questions of fact and law raised in the complaints, consolidated pretrial proceedings have been established in the federal court system, where all PPI kidney damage lawsuits are centralized before U.S. District Judge Claire C. Cecchi in the District of New Jersey to reduce duplicative discovery into common issues, avoid conflicting pretrial rulings and serve the convenience of the parties, witnesses and the courts.
"*" indicates required fields