Nexium, Prilosec, Similar Heartburn Drugs May Increase Diabetes Risk: Study
October 08, 2020
By: Irvin Jackson
The findings of a new study raise additional concerns about the potential side effects of Nexium, Prilosec, and other proton pump inhibitor (PPI) medications may increase the risk of type 2 diabetes.
In a report published in the medical journal Gut on September 28, Chinese researchers indicate that widely used class of heartburn drugs may increase the risk of a diabetes diagnosis by nearly a quarter.
PPIs are designed to reduce the amount of acid in the stomach, treating gastroesophageal reflux disease (GERD), as well as heartburn, ulcers in the stomach and small intestines, and inflammation of the esophagus. Drugs belonging to the class include some of the biggest selling medications in the U.S., such as Nexium, Prevacid, Prilosec (and generic omeprazole), Protonix, AcipHex, Dexilant, Vimovo and Zegerid.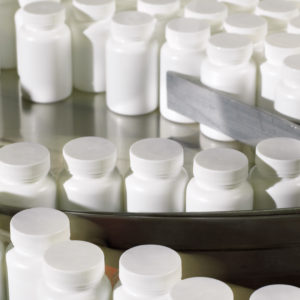 In the study, researchers conducted a prospective analysis of nearly 205,000 participants who did not have diabetes and then followed up with those patients to see who developed diabetes according to criteria by the American Diabetes Association.
According to their findings, there were 10,105 cases of diabetes diagnosed over a total of 2,127,471 person-years of follow up. When analyzing the data, researchers determined those who had taken drugs like Nexium and Prevacid regularly were 24% more likely to develop type 2 diabetes when compared to those who did not. The number accounts for several demographic factors, such as lifestyle habits, comorbidities, and the use of other medications.
The researchers indicated the risk increased with duration of PPI use.
"Regular use of PPIs was associated with a higher risk of type 2 diabetes and the risk increased with longer duration of use," the researchers concluded. "Physicians should therefore exercise caution when prescribing PPIs, particularly for long term use."
PPI Kidney and Bone Damage Lawsuits
While the drugs are used by millions of Americans and widely viewed as safe, concerns have emerged in recent years about the failure to warn about the risk of kidney damage and kidney failure among users.
There are currently more than 15,000 Nexium lawsuits, Protonix lawsuits, Prilosec lawsuits, Prevacid lawsuits  and claims over other PPIs pending in courts nationwide, each raising similar allegations that the manufacturers withheld information about the kidney risks for years, placing the desire for profits ahead of consumer safety.
Given similar questions of fact and law raised in the complaints, consolidated pretrial proceedings have been established in the federal court system, where all PPI kidney damage lawsuits are centralized before U.S. District Judge Claire C. Cecchi in the District of New Jersey to reduce duplicative discovery into common issues, avoid conflicting pretrial rulings and serve the convenience of the parties, witnesses and the courts.
"*" indicates required fields