Nexium, Prilosec, Similar Heartburn Drug Side Effects May Increase Pancreatic Cancer Risk: Study
September 06, 2017
By: Irvin Jackson
Amid increasing concern about the kidney risks with Nexium, Prilosec and other popular proton pump inhibitors, recent research suggests that side effects of the heartburn drugs may also increase the risk of pancreatic cancer. 
In a study published earlier this year in the medical journal Gastroenterology, researchers warn that the risk of pancreatic cancer from proton pump inhibitors (PPIs) may be increased by a factor of 10.
Researchers conducted a nested case-control study and retrospective cohort study of medical records in the U.K. involving patients who used proton pump inhibitors, which include widely known brand names like Nexium, Prilosec, Prevacid and others, and compared the findings to those that did not use the medications.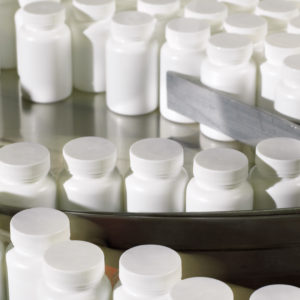 According to the findings, short-term, active users of PPI heartburn drugs were more than 10 times more likely to be diagnosed later with pancreatic cancer. Former users were more than three times as likely, while intermediate-term, active users faced more than double the risk and long-term, active users were just under twice the risk.
Researchers noted that Nexium, Prilosec and similar drugs have been known to cause hypergastrinemia, an increase in gastrin, the peptide hormone that stimulates the secretion of gastric acid. Hypergastrinemia has been linked to gastrointestinal cancers in previous studies.
While the researchers noted that these heartburn drugs are sometimes prescribed to patients due to symptoms from pancreatic cancer, which could explain the high association between pancreatic cancer and Nexium or Prilosec short-term users, they note that the other odds ratios (ORs) with long-term and former users is not so easily explained.
"The elevated OR in all patients taking PPIs, even >24 months before pancreatic cancer diagnosis, argues against reverse causality as the main explanation for our results," researchers determined. "Our data suggests that PPIs themselves do increase the risk of pancreatic cancer."
Nexium, Prilosec Kidney Risks
This new study comes as a growing number of Nexium lawsuits, Prilosec lawsuits, Prevacid lawsuits, Protonix lawsuits and claims over other PPIs continue to be filed in courts nationwide, alleging that drug makers failed to adequately research the heartburn drug side effects or warn about the risk of serious and potentially life-threatening kidney injuries.
Since the drugs have been aggressively promoted without indication of any serious side effects, many users and doctors assume the medications are safe, and the medications are typically taken for long periods of time without any effort to reduce or stop the need for the medication. Experts have expressed concern that many users continue to take the drugs, even though there may be no real medical need any longer.
Over the past two years, serious questions have emerged about kidney risks associated with Nexium, Prilosec and other PPIs, with studies and adverse event reports identifying a potential increase in the risk of acute kidney injury, acute interstitial nephritis, chronic kidney damage and kidney failure.
In December 2014, the FDA required new warnings for the first time about a form of kidney damage associated with proton pump inhibitors, known as acute interstitial nephritis (AIN), which involves a sudden inflammation of the kidneys, which can lead to more severe problems.
More recent studies have highlighted the potential link between Nexium and kidney problems, suggesting that the popular drugs make also cause users to experience acute kidney injury, chronic kidney disease and end-stage kidney failure, often resulting in the need for dialysis treatment or a kidney transplant.
Earlier this year, a study published in the medical journal JAMA Internal Medicine also found an increased risk of chronic kidney disease with the heartburn medications, indicating that users of Nexium, Prilosec and other PPI may be 50% more likely when compared to non-users.
These findings were supported by another study published in April 2016, in which researchers with the Department of Veterans Affairs found that users of Nexium, Prilosec or other PPIs may be 96% more likely to develop kidney failure and 28% more likely to develop chronic kidney disease after five years of use.
As heartburn drug injury lawyers continue to review and file cases, it is ultimately expected that thousands of kidney injury cases may be filed in the coming months and years. Given similar questions of fact and law raised in the complaints, consolidated pretrial proceedings have been established in the federal court system, where all lawsuits are centralized before U.S. District Judge Claire C. Cecchi in the District of New Jersey to reduce duplicative discovery into common issues, avoid conflicting pretrial rulings and serve the convenience of the parties, witnesses and the courts.
"*" indicates required fields