Proton Pump Inhibitors May Increase Risk of Anemia, Affect Health Of Heart Disease Patients: Study
June 29, 2016
By: Irvin Jackson
The side effects of Nexium, Prilosec, and other popular heartburn drugs may lead to anemia, weight loss and a worsening metabolism among long-time users with heart disease, according to the findings of new research. 
A group of Croatian researchers published a study that looked at prolonged use of a class of heartburn drugs known as proton pump inhibitors (PPIs) among patients with heart disease. Their findings, published online on June 19 in the International Journal of Cardiology, identified a host of health problems linked to the drugs' usage by this group of individuals.
The study looked at 604 patients scheduled for cardiovascular rehabilitation two to six months after their heart treatment. They found that 294 of those patients, nearly half, were taking widely used heartburn drugs like Nexium, Prilosec, and Prevacid as part of their therapy. Those who also had an atrial fibrillation diagnosis had an even higher chance of using one of the drugs, while patients who were obese and had recently survived a heart attack were less likely to be taking them.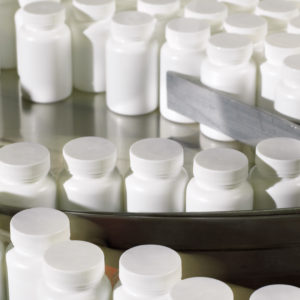 The findings indicate that the odds of a patient experiencing anemia was six times higher if they took PPIs, compared with patients that did not take the drugs. In addition, possibly due to decreased use of statins and ACE inhibitors among PPI users, those patients also had a worsening metabolic profile.
"High proportion of cardiovascular, particularly surgical patients with ischemic and valvular heart disease utilized proton pump inhibitor[s] in prolonged courses," the study's authors concluded. "Prolonged courses of PPIs were connected with existence and worsening of red blood count indexes, older age, lesser weight of patients and underutilization of cardioprotective drugs."
Nexium Health Risks
This new study comes amid increasing concern about the widespread use and overuse of proton pump inhibitors, which are commonly used by millions of Americans.
Since the drugs have been aggressively promoted without indication of any serious side effects, many users and doctors assume the medications are safe, and the medications are typically taken for long periods of time without any effort to reduce or stop the need for the medication. Experts have expressed concern that many users continue to take the drugs, even though there may no real medical need any longer.
Over the past two years, serious questions have emerged about safety risks associated with Nexium, Prilosec and other PPIs, including a potential risk of acute kidney injury, chronic kidney damage and kidney failure.
In December 2014, the FDA required new warnings for the first time about a form of kidney damage associated with proton pump inhibitors, known as acute interstitial nephritis (AIN), which involves a sudden inflammation of the kidneys, which can lead to more severe problems.
More recent studies have highlighted the potential link between Nexium and kidney problems, suggesting that the popular drugs make also cause users to experience acute kidney injury, chronic kidney disease and end-stage kidney failure, often resulting in the need for dialysis treatment or a kidney transplant.
Earlier this year, a study published in the medical journal JAMA Internal Medicine also found an increased risk of chronic kidney disease with the heartburn medications, indicating that users of Nexium, Prilosec and other PPI may be 50% more likely when compared to non-users.
These findings were supported by another study published in April 2016, in which researchers with the Department of Veterans Affairs found that users of Nexium, Prilosec or other PPIs may be 96% more likely to develop kidney failure and 28% more likely to develop chronic kidney disease after five years of use.
A growing number of Nexium lawsuits, Prilosec lawsuits, Prevacid lawsuits, Protonix lawsuits and other claims over side effects of proton pump inhibitors are now being filed against the drug makers, alleging that they failed to adequately warn users and the medical community about the potential health risks.
As heartburn drug injury lawyers continue to review and file cases, it is expected that thousands of cases could be filed in the coming months.
"*" indicates required fields