Pravastatin Recall Issued After Bottles Found To Contain Generic Wellbutrin
August 11, 2017
By: Russell Maas
A recall has been initiated for bottles of generic Pravachol, a cholesterol drug frequently prescribed to children, after finding that some bottles may contain generic versions of the antidepressant Wellbutrin, which could cause serious adverse health effects if mistakenly consumed. 
The FDA announced the generic Pravastatin recall on August 9, after a pharmacy reported finding a bottle containing generic Wellbutrin. To date, no injuries or hospitalizations have been reported in relation to the recall.
The recall involves Prevastatin Sodium Tablets USP 40 mg, which were distributed in bottles of 30 tablets. The medication is a type of statin known as a HMG-CoA reductase inhibitor used to lower cholesterol. It is approved for treatment of patients ages 8 and older and is often prescribed to children with cholesterol problems.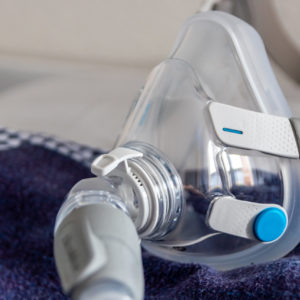 Did You Know?
Millions of Philips CPAP Machines Recalled
Philips DreamStation, CPAP and BiPAP machines sold in recent years may pose a risk of cancer, lung damage and other injuries.
Learn More
The generic Wellbutrin medication that mistakenly entered the bottles are bupropion hydrochloride extended-release tablets (XL) 300 mg, which are an aminoketone antidepressant used to treat major depressive disorders and to prevent seasonal affective disorders in children, adolescents, young adults, and adults.
In the event an individual mistakenly takes generic bupropion, they could experience nausea, vomiting, dry mouth, headache, constipation, sweating, sore throat, diarrhea, dizziness, restlessness and blurry vision. Although the side effects are minor and quickly reversible, individuals with epilepsy or using other medications could have risky drug interactions or higher risk of seizures, posing serious and potentially life-threatening side effects.
The mislabeled bupropion hydrochloride tablets were manufactured by International Laboratories LLC of St. Petersburg, Florida, where they were delivered to distribution centers in Arkansas, Georgia and Indiana for distribution to retail stores in Arkansas, Alabama, Florida, Georgia, Iowa, Illinois, Indiana, Kansas, Kentucky, Louisiana, Michigan, Minnesota, Missouri, Mississippi, North Carolina, North Dakota, Nebraska, Ohio, Oklahoma, Puerto Rico, South Carolina, South Dakota, Tennessee, Texas, Virginia and Wisconsin.
International Laboratories LLC has begun notifying its distributors and customers by letter with instructions to not open the package or consume the contents, and to return the package to the location of purchase for a full refund.
Consumers who are in possession of the recalled medication should stop consuming it immediately and contact their healthcare provider. Customers with questions regarding the recall are being asked to contact International Laboratories LLC by phone at 727-322-7146 or email them at sutka.veselinovic@internationallabs.com. Individuals experiencing adverse health consequences are consumption of the recalled medications should contact their healthcare physicians immediately.
Christina

July 28, 2021 at 4:23 pm

On July 12, 2021 My Dr. Removed my medication Pravastatin 40 mg ..due to severe symptoms with muscle pain. He had a bone density in June 3rd and it was negative. Then did the July 12th 2021 a blood flow. .and it was negative. My medication was removed til 30days..seeing if I would feel better.i have had this issue and medication for 8yrs and had no idea it was because of the Pravastatin. The l[Show More]On July 12, 2021 My Dr. Removed my medication Pravastatin 40 mg ..due to severe symptoms with muscle pain. He had a bone density in June 3rd and it was negative. Then did the July 12th 2021 a blood flow. .and it was negative. My medication was removed til 30days..seeing if I would feel better.i have had this issue and medication for 8yrs and had no idea it was because of the Pravastatin. The liability is because someone never followed up with this problem..when it was prolonged use of this medication..this i was by my Dr. Saying I should been off a long time ago. Why was it stopped..I didn't know and I had complained..thinking it was psychological.

Stacy

June 29, 2021 at 6:31 pm

I have been taking pravastatin for years and i am still taking it until i just found out about this recall and i have so much pain in my legs and my side can't sleep at night because of the pain

Derrick

March 1, 2021 at 7:41 pm

.. I been taken, an been having side effects

Victoria

April 9, 2020 at 7:43 pm

This drug ruined my mom's life by the laboratory's mistake. She had such terrible leg pain for months. I took her to the doctor, urgent care, ER and even called the ambulance for her. She told me the pain was so excruciating, that she wanted to die. The only way we figured it out, was the call we got from Walmart as a recall on the mislabeling. My mother has to walk with a walker at all times now.[Show More]This drug ruined my mom's life by the laboratory's mistake. She had such terrible leg pain for months. I took her to the doctor, urgent care, ER and even called the ambulance for her. She told me the pain was so excruciating, that she wanted to die. The only way we figured it out, was the call we got from Walmart as a recall on the mislabeling. My mother has to walk with a walker at all times now. She has no feeling in that leg now. Before this all took place my mother would bake cookies on a weekly basis for family and friends. She was very active and spent time with friends and family having meals and get togethers. There is no way she can do any of that now. Each and everyone of us needs to be aware of how our actions affects another individual!!!!!! This laboratory needs to PAY for this horrific disaster!!!!

Carolyn

September 7, 2019 at 4:33 am

I took pravastatin for about 2yrs & my muscles hurt, I finally couldn't walk,pravastatin Caused achilles tendon & more I stopped taking pravastatin it still took months for me to walk normal & I still have muscle pains after 2yrs

Barbara

July 13, 2019 at 3:18 am

My husband , Willard been taking Pravastatin for many years. Had to have one of his kidney remove because of cancer. Now I just found that it cause cancer. He died in Aug 2018.

Leroy

October 5, 2017 at 1:17 am

i consumed this Prevastatin Sodium Tablets USP 40 mg/mislabeled bupropion hydrochloride tablets,and had two months of withdraw and muscle damage fatigue, dizziness, restlessness and blurry vision.also headaches,shakes and sweating. very scary when you dont know whats going on. walmart also called me after pills were consumed.......two left. i am calling and looking up my opions

Gennady

October 3, 2017 at 2:45 am

Walmart sold me the tainted refill on 8/22/2017, on 13th day after the recall! On 9/26/2017 there was a robocall telling me that I should not be taking those pills. Those pills (1mo supply) were already been consumed, of course. The most visible side-effects that I experienced were sleeplessness and nausea. The protocol and the way Walmart handles the situation is ridiculous to say the least. I be[Show More]Walmart sold me the tainted refill on 8/22/2017, on 13th day after the recall! On 9/26/2017 there was a robocall telling me that I should not be taking those pills. Those pills (1mo supply) were already been consumed, of course. The most visible side-effects that I experienced were sleeplessness and nausea. The protocol and the way Walmart handles the situation is ridiculous to say the least. I believe that criminal charges must be filed against Walmart and I'm in process of studying my options.

Patricia

September 28, 2017 at 12:42 pm

I have been on this drug for years, in cancer treatment since 2015, my prescription was re-filled on 7-29-17 ,at walmart, with the tainted meds. I have been feeling all of these side effects,which have been magnified due to my cancer medication. The WORST part of this is after the refill on 7-29-17, I rec a robo call from Walmart on 09-26-17, informing me of the recall & to discontinue use imme[Show More]I have been on this drug for years, in cancer treatment since 2015, my prescription was re-filled on 7-29-17 ,at walmart, with the tainted meds. I have been feeling all of these side effects,which have been magnified due to my cancer medication. The WORST part of this is after the refill on 7-29-17, I rec a robo call from Walmart on 09-26-17, informing me of the recall & to discontinue use immediately. I am very angry and upset because all of these side effects were happening to me While this drug was seriously interacting with my cancer medication. The untimeliness of this recall should be subject to a CLASS ACTION LAW SUIT !!!!

Betty

September 26, 2017 at 9:06 pm

Just let me know when everything is ok.Cannot get in touch by phone.

Marie

September 21, 2017 at 12:53 am

It seems to be that they are not able to determine who actually got the medication. Have been in contact with them after my dad got sick and they won't even acknowledge that anyone even received these medications.

Michael

September 6, 2017 at 2:20 pm

It appears that the company who made me sick for the past several weeks/months wants to escape any real amends! 👎🏿
"*" indicates required fields