Antidepressants Often Little Help For Pregnant Women Suffering From Depression, Researchers Warn
March 15, 2022
By: Martha Garcia
A new study warns that antidepressant medications often fail to help pregnant women cope with their depression and anxiety.
Although doctors commonly prescribe antidepressants during pregnancy, findings published this month in the medical journal Psychiatric Research & Clinical Practice indicate more than half of pregnant women told researchers their mild depression continued despite taking the medication.
Researchers from the Asher Center for the Study and Treatment of Depressive Disorders at Northwestern University Feinberg School of Medicine in Chicago studied 88 pregnant women. They were interviewed before their 18th week of pregnancy, then again every four weeks through delivery, and again at 6 and 14 weeks postpartum.
The study was conducted at three urban academic medical centers and a single rural health center from 2016 to 2020, involving women with at least one prior episode of major depressive disorder, but who were not in a current episode. They were treated with one of four antidepressants: Zoloft (sertraline), Prozac (fluoxetine), Celexa (citalopram), and Lexapro (escitalopram).
During pregnancy, one-third of women said they had clinically relevant symptoms of depression, more than half said they had mild depression symptoms, and 18% said their depression symptoms were present, but minimal.
Many women also said they experienced anxiety during pregnancy. Some symptoms worsened over time.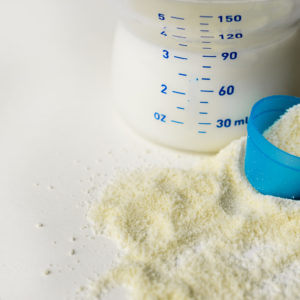 The findings of the study call into question how depression and anxiety are treated during pregnancy. Taking selective serotonin reuptake inhibitor (SSRI) antidepressants did not fully treat the depression during pregnancy. Many women continued to have lingering symptoms of depression.
Prior research has linked antidepressant use during pregnancy to increased health risks for both infant and mother. These can include increased risk of gestational diabetes in the mother, increased risk of miscarriage before delivery, and 1.5 fold heightened risk of postpartum bleeding after delivery, a condition that can quickly lead to death.
The risks posed to the infant are also increased, including the likelihood of heart malformations, increased developmental and language problems, and lower scores on standardized tests later in childhood.
The new study also noted the pregnant women also suffered other health issues, such as infertility, migraines, thyroid disorders, asthma, and excess weight. Many of these conditions increase the risk a woman may suffer from depression.
About 20% of women in the United States suffer from depression and anxiety during pregnancy and postpartum. That is roughly 500,000 women in the US who have to weigh the benefits and risks of taking antidepressants during pregnancy.
Given the findings of the new study, researchers say doctors should have an in-depth discussion about the risks antidepressants may pose to the fetus and mother. However, untreated depression during pregnancy also poses a risk to both mother and the infant.
"*" indicates required fields