Pregnant Women Near Fracking Wells Face Birth Defect Risks: Study
September 09, 2014
By: Irvin Jackson
Recent research raises further concerns about the safety of the controversial hydraulic fracturing practice, suggesting that women who live near fracking wells may be more likely to deliver children with birth defects. 
In the results of a study that is said to be the first of its kind, researchers from the Colorado School of Public Health found that women living near fracking sites while pregnant were 30% more likely to give birth to children with congenital birth defects.
The findings were published earlier this year in the science journal Environmental Health Perspectives (PDF), but concerns about the link between fracking and birth defects has increased in recent weeks, following a Bloomberg News report on the study.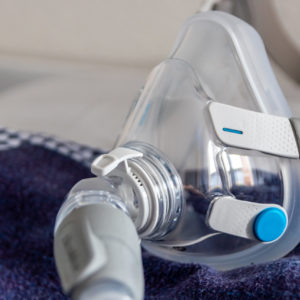 Did You Know?
Millions of Philips CPAP Machines Recalled
Philips DreamStation, CPAP and BiPAP machines sold in recent years may pose a risk of cancer, lung damage and other injuries.
Learn More
Two additional studies are expected in the near future, which reportedly will show an increased risk of low birth weight among children born near fracking wells. The state of Utah is currently investigating a number of still births, which some blame on hydraulic fracturing air pollution.
The Utah cases were first reported by a local midwife in May, who saw an unusual number of stillbirths last year in the area near Vernal, Utah, as fracking wells began to become more commonplace.
Studies and incidents are certain to add to the growing concern over the controversial gas mining process.
Fracking Birth Defect Risk for Pregnant Women
Hydraulic fracturing, which is more commonly known as hydrofracking or just "fracking," is a controversial process of gas extraction where a mixture of water, sand and fluids that the gas industry has fought to keep secret is injected into the ground at extremely high pressure, cracking shale deposits and freeing trapped natural gas, which can then be removed. Those fluids are then sucked from the ground and often disposed of in wastewater wells.
Fracking has come under increasing scrutiny over the last several years. It has become a popular method of gas extraction, due to new drilling techniques and the discovery of large shale reserves throughout the eastern seaboard. It first began to boom in Wyoming and Montana's Powder River Basin region, but now it has spread across the east coast in thousands of well sites in New York, Pennsylvania and Maryland.
In the latest study, researchers looked at associations between maternal residence proximity to natural gas development (NGD) sites and congenital heart defects, as well as neural tube defects, incidents of oral clefts, preterm births and low birth weight. The researchers looked at data on 124,842 births from 1996 to 2009 in rural Colorado.
Researchers found that both congenital heart defects and neural tube defects appeared to have an association with proximity to fracking operations, and the risk of congenital heart defects increased with the amount of exposure. That is usually a strong sign of a causal link.
While no associations were found with oral clefts, there was a negative association with preterm birth and a positive association with fetal growth, though that association was small, the researchers reported.
"Recent data indicate that exposure to NGD activities is increasingly common," the researchers warn. "The Colorado Oil and Gas Conservation Commission estimates that 26% of the more than 47,000 oil and gas wells in Colorado are located within 150 to 1,000 feet of a home or other type of building intended for human occupancy. Taken together, our results and current trends in NGD underscore the importance of conducting more comprehensive and rigorous research on the potential health effects of NGD."
Hydrofracking Safety Concerns
There are a number of other environmental concerns surrounding the fracking process. Residents near hydraulic fracturing sites have reported air pollution, dust problems, and claim that the fracking fluids contain pollutants that contaminate groundwater.
More recently, a number of studies have shown that there may be a link between fracking and earthquakes, suggesting that the intense pressure from the unidentified fluids can cause ground tremors violent enough to damage property and cause injuries and possibly deaths.
Earlier this year, Texas jury awarded $2.9 million in damages to a family who sued a hydraulic fracturing company for being a public nuisance. According allegations raised in a fracking lawsuit filed by the Parr family, nearly two dozen wells near their property caused a private nuisance, exposing them to toxic chemicals that damaged their health and lowered property value.
Environmentalists, a number of lawmakers, local communities and consumer advocacy groups have expressed concerns for years that hydrofracking presents a threat to groundwater supplies and the environment.
"*" indicates required fields