Premature Birth Increases Risk Of Health Problems Later In Life: Study
January 26, 2017
By: Martha Garcia
Children born extremely preterm appear to face a higher risk of experiencing health and developmental problems in adolescence, according to the findings of new research. 
In a study published this month in the medical journal Pediatrics, researchers indicate that extremely preterm infants are 15 times more likely to have severe physical and mental impairments than infants born full term.
A healthy pregnancy lasts 40 weeks, but 37 weeks is considered full term. The Swedish study focused on children born at 23 to 25 weeks gestation between 1992 and 1998.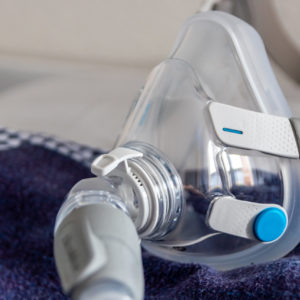 Did You Know?
Millions of Philips CPAP Machines Recalled
Philips DreamStation, CPAP and BiPAP machines sold in recent years may pose a risk of cancer, lung damage and other injuries.
Learn More
Researchers studied 132 extremely preterm infants and compared them to 103 full term infants. They were followed up with at 10 to 15 years of age. Parents were given questionnaires to determine special health care needs and functional limitations, and diagnoses and disabilities were based on examinations and medical records.
Overall, preterm infants were 15 times more likely to have severe physical or mental impairments. They were also five times more likely to need more medical care or educational services than most children typically need.
During the first weeks after birth, extremely preterm infants experienced difficulty breathing and digesting food. They can also suffer from impaired vision, hearing and cognitive skills, and struggle with social and behavioral problems.
Researchers found that more children born preterm had chronic conditions than full term children. Sixty-four percent of preterm children experienced mental or emotional developmental delays or had trouble playing or socializing, compared to six percent of infants born full term.
Preterm infants also required specialized equipment to help them complete common tasks, like feeding, walking, dressing or using the bathroom. This type of assistance was needed by 60% of preterm infants. Comparatively, 29% of children born full term as infants needed these interventions.
Of the children born preterm, 64% needed routine care from a doctor or specialist, compared to 25% of children born full term. This type of care included physical or occupational therapy, nursing care or special school arrangements.
More children born extremely preterm as infants suffered from specific diagnoses as well, compared to full term infants. About nine percent of preterm children suffered from cerebral palsy, 21% from asthma, 22% had motor skill impairment and 15% had psychiatric conditions.
Comparatively, none of the full term children had a cerebral palsy diagnosis, seven percent had asthma, two percent had poor motor skills and two percent had psychiatric conditions.
Thirty-one percent of children born preterm had low IQ's compared to only five percent of full term children.
Researchers speculate the reason for the increased chronic conditions and functional limitations may be due to disruptions in the brain and central nervous system, causing development issues.
While all the reasons for preterm births are unknown, researchers indicate the mother's age, socioeconomic standing, alcohol and drug use, pregnancy complications, fertility treatments and uterine infections can all cause preterm labor.
Study authors say there are things parents can do to help preterm babies, including holding them skin to skin, supporting the child's development by providing enrichment opportunities for learning, reading to them, providing opportunities to move and play, allowing them to explore the environment, and opportunities to engage with other children. Occupational and physical therapy can also be beneficial.
"*" indicates required fields