Premature Delivery Increases Cerebral Palsy Risks, Researchers Warn
August 03, 2021
By: Russell Maas
A new study highlights the increased risk newborns may face of being diagnosed with cerebral palsy and other neurological conditions following a premature delivery.
Cerebral palsy is a neurological disorder that is often attributed to brain damage suffered before, during or shortly after birth. If the child's brain is deprived of oxygen around the time of birth, it can result in irreversible damage that leaves the child with developmental problems, loss of motor functions and other life-long injuries and disabilities.
In a recent study published in the Journal of Clinical Medicine, Israeli researchers found that decreasing gestational age at birth increases the cerebral palsy risk and other lifelong conditions which cause severe childhood physical disability and motor impairment, as well as other behavioral and neurological conditions.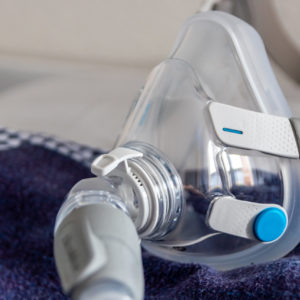 Did You Know?
Millions of Philips CPAP Machines Recalled
Philips DreamStation, CPAP and BiPAP machines sold in recent years may pose a risk of cancer, lung damage and other injuries.
Learn More
Researchers from the Israeli Department of Obstetrics and Gynecology and the Department of Public Health examined the outcomes of more than 220,500 pre-term infant deliveries from 1991 and 2014, to determine whether a critical threshold existed among gestation age and the occurrence of neurological issues and cerebral palsy diagnosis.
The study categorized gestation ages to asses risk categories into three groups, with gestation ages between 24 to 27 weeks, 28 to 21.6 weeks and 32 to 36.6 weeks.
The researchers found infants born before 25 weeks' gestation were four times more likely to develop long-term neurological issues and had significantly higher rates of cerebral palsy diagnosis when compared to the other groups. This study found that at two years of age, the prevalence of CP was 20% in those born at 24 to 26 weeks gestation compared with 4% in those born at 32 weeks.
According to the results, a linear association between long-term neurological morbidity and decreasing gestational age was identified, indicating the earlier a child is born, the more likely they are to develop neurological conditions or cerebral palsy.
Researchers stated that changes to clinical practices should be taken to avoid preterm delivery when possible and attempt to induce as close to full term as medically possible, without surpassing an unacceptable increase in the risk to both mother and fetus.
Premature birth can be caused by a variety of reasons, including being pregnant with multiple babies, infections, chronic conditions, tobacco use, substance abuse, and pregnancy complications, like preeclampsia.
Prior research has shown premature birth is associated with a higher lifetime risk for cardiovascular disease, including arrhythmia ischemic disease, and heart failure and is the leading cause of death among children under the age of five.
For those born with, or that develop one of the five types of cerebral palsy after birth suffer from irreversible damage that leaves the child with developmental problems, loss of motor functions and other life-long injuries and disabilities.
Currently there is no cure for the disorder, however, early diagnosis may increase the treatment options and the likelihood that the severity of cerebral palsy may be reduced, resulting in permanent improvements in quality of life for the child.
While previous studies have pointed the cause of cerebral palsy to genetics, in many cases, cerebral palsy is caused by a birth injury or medical mistake that may have been prevented by the exercise of the proper standards of medical care. In those cases, families may be able to pursue financial compensation for the child through a cerebral palsy malpractice lawsuit.
"*" indicates required fields