Preterm Delivery May Increase Hypertension Risks For Women: Study
October 15, 2021
By: Martha Garcia
The findings of a new study indicates women who give birth to a premature baby may face more than double the risk of hypertension when compared to mothers who delivered their child at full term, even after adjusting for preeclampsia and other high blood pressure risks that can occur during pregnancy.
Suffering hypertension can lead to other health side effects later, increasing a person's risk of damaged arteries, heart problems, injury to the brain, and damage to the kidneys. Hypertension can also increase the risk of aneurysm, coronary artery disease, enlarged heart, heart failure, and stroke.
In a report published this week in the medical journal JAMA Cardiology, researchers from the Icahn School of Medicine at Mount Sinai in New York examined data from a national study involving more than 2 million women in Sweden who delivered a child between January 1973 and December 2015.
A preterm birth was defined as delivering a child earlier than 37 weeks of pregnancy, 39 to 41 weeks is considered full-term. Extremely preterm is delivering a child around 22 to 27 weeks of pregnancy. The researchers then adjusted for certain risk factors and excluded women who suffered from preeclampsia or had hypertension during their pregnancy.\
Overall, about 16% of women were diagnosed with hypertension, or roughly 350,000 women. Analyzing those numbers, the researchers found that women who delivered preterm were 67% more likely to develop hypertension in the next 10 years.
Women who delivered early had a 60% greater risk of hypertension, and women who delivered extremely preterm had a 2.2.-fold greater risk within the next 10 years compared with women who delivered full-term. The increased risk was 55% among women who delivered at 28 to 33 weeks pregnancy.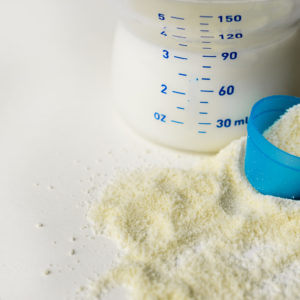 Risk factors for preterm birth include smoking, drinking alcohol during pregnancy, some infections, certain uterine or cervix conditions, preeclampsia and suffering from hypertension during pregnancy, as well as having previously given birth preterm.
The risk of high blood pressure decreased over the next 40 years after delivering the child, but remained significantly elevated. More so, the increased risk could not be attributed to family risk factors. Even women who did not have a family history of high blood pressure had an increased risk if they delivered early.
"In this large national cohort study, preterm delivery was associated with significantly higher future risks of chronic hypertension," the researchers concluded. "These associations remained elevated at least 40 years later and were largely independent of other maternal and shared familial factors. Preterm delivery should be recognized as a lifelong risk factor for hypertension in women."
"*" indicates required fields