Prilosec Wrongful Death Lawsuit Filed Over Acute Renal Failure, Chronic Kidney Disease
October 27, 2017
By: Irvin Jackson
According to allegations raised in a wrongful death lawsuit filed against Procter & Gamble and AstraZeneca, side effects of Prilosec OTC caused a Massachusetts woman to develop chronic kidney disease and acute renal failure, which ultimately took her life. 
The complaint (PDF) was filed by Donna Gilberti in the U.S. District Court for the District of New Jersey on October 18, on behalf of herself and her mother, Doris Ann Gilberti, whose death is blamed on use of Prilosec OTC for a peptic disorder.
Doris Ann Gilberti began using the popular heartburn medication in June 2007. About two years later, she was diagnosed with acute renal failure, and then with chronic kidney disease in early 2010. She died suddenly on October 21, 2014, according to allegations raised in the Prilosec wrongful death lawsuit.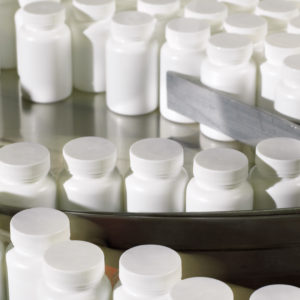 Procter & Gamble and AstraZeneca knew or should have known about the kidney risks associated with Prilosec, Gilberti alleges in the complaint. However, warnings and information were withheld from consumers and doctors.
Prilosec is one of the most widely recognized brand name medications in the U.S., and is part of a popular class of heartburn medications known as proton pump inhibitors (PPIs), which also includes the blockbuster drugs Nexium, Prevacid, Protonix, Dexilant and others. The medications are used by millions of individuals worldwide and generate billions in sales each year for the drug manufacturers.
While the drugs are widely available over-the-counter (OTC) and aggressively marketed as safe, several studies released in recent years have indicated that users may face an increased risk of kidney problems from proton pump inhibitors, including acute kidney injury (AKI), acute interstitial nephritis (AIN), chronic kidney disease (CKD) and kidney failure.
"Defendants knew of the significant risk of kidney damage that could result from long-term Prilosec OTC use, but Defendants did not adequately and sufficiently warn consumers, including Plaintiff's physician or the medical community in a timely manner," Gilberti states in the lawsuit. "In omitting, concealing, and inadequately providing critical safety information regarding the use of Prilosec OTC in order to induce its purchase and use, Defendants engaged in and continue to engage in conduct likely to mislead consumers including [Doris Ann Gilberti]. This conduct is fraudulent, unfair and unlawful."
In December 2014, the FDA required the drug makers to add information to the label for the first time about the risk of acute interstitial nephritis (AIN) from Prilosec, which involves sudden inflammation of the kidney. However, many critics have argued that the information does not clearly identify the full extent of the kidney risks, and was not prominent enough to raise awareness.
In April 2015, a study published in the medical journal CMAJ Open found that Prilosec and other PPIs cause a 3 times higher risk of acute interstitial nephritis, but were also associated with a 2.5 times higher risk of acute kidney injury, which involves an abrupt loss of kidney function.
Last year, a study published in the medical journal JAMA Internal Medicine built on these findings, examining data on more than 10,000 participants over a period of more than 10 years, finding that the drugs were also associated with a higher incidence of chronic kidney disease.
In April 2016, researchers with the Department of Veterans Affairs found that users of Prilosec or other PPIs may be 96% more likely to develop kidney failure and 28% more likely to develop chronic kidney disease after five years of use.
The wrongful death case filed by Gilberti joins dozens of other lawsuits over Prilosec side effects, as well as similar Nexium lawsuits, Protonix lawsuits and Prevacid lawsuits filed on behalf of individuals nationwide in recent months.
Given similar questions of fact and law raised in the litigation, the Prilosec lawsuit filed by Gilberti will be consolidated with cases filed against other drug makers, which are centralized before U.S. District Judge Claire C. Cecchi in the District of New Jersey as part of a federal MDL, or multidistrict litigation.
As individuals continue to learn about the link between the heartburn drugs and kidney problems suffered in recent years, it is widely expected that thousands of additional cases may be filed in the coming months and years.
"*" indicates required fields