Reports of Problems with Transvaginal Mesh Spike in New Zealand
March 28, 2014
By: Irvin Jackson
Recent reports suggest that an increasing number of women in New Zealand are experiencing problems with transvaginal mesh, leading to calls for a health safety investigation into the controversial products that are the subject of thousands of lawsuits in the United States.
Women in New Zealand are calling for a health safety investigation into transvaginal mesh and bladder sling products, particularly those using polypropylene. The urge for an inquiry comes as the country's drug and medical device agency, Medsafe, indicates that there has been a surge in reports involving vaginal mesh complications in the country.
This month, Medsafe released a summary of adverse event reports linked to all surgical mesh implants (PDF), including vaginal mesh and mesh used for hernia repair. The report lists adverse events reported to Medsafe, but gives no commentary on the safety of the devices. A number of the reports involve mesh erosion, infections and pain, similar to thousands of complaints made by women and doctors in the U.S.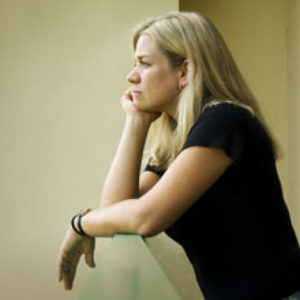 "Concerns have been raised by overseas regulators about the implantation of surgical mesh devices for the treatment of pelvic organ prolapse, stress incontinence, and hernia repair," the report states. "Medsafe has been monitoring adverse events relating surgical mesh devices and has made a commitment to making a summary of these reports available to the public."
Some women in New Zealand want Medsafe to dig deeper, noting that the number of reports has doubled in recent years. However, Medsafe conducted a review in 2008 and determined that surgical mesh is safe when used in accordance with manufacturer instructions by a properly trained surgeon.
Transvaginal Mesh Complications Risks
In the United States, concerns about problems with transvaginal mesh first surfaced in July 2011, when the FDA reported that thousands of women have suffered complications after receiving the surgical mesh for treatment of pelvic organ prolapse or female stress urinary incontinence. The FDA has openly questioned whether the devices carry any benefit and are worth the health risks.
More than 50,000 women are now pursuing vaginal mesh lawsuits in courts throughout the United States. All of the complaints involve similar allegations that vaginal mesh and bladder sling products are defective and unreasonably dangerous, causing women to experience complications where the mesh eroded through the vagina, caused infections and other injuries.
In the federal court system, seven separate multidistrict litigations, or MDLs, have been established for cases filed against different manufacturers. All of the transvaginal mesh MDLs have been centralized before U.S. District Judge Joseph Goodwin in the Southern District of West Virginia for coordinated pretrial proceedings to reduce duplicative discovery, avoid conflicting rulings from different judges and to serve the convenience of the parties, witnesses and the courts..
According to a case list (PDF) released by the U.S. Judicial Panel on Multidistrict Litigation on March 13, Judge Goodwin is currently presiding over 12,977 Ethicon mesh lawsuits, 14,256 AMS mesh lawsuits, 8,311 Boston Scientific mesh lawsuits, 6,167 Bard Avaulta mesh lawsuits, 1,268 Coloplast mesh lawsuits, 169 Cook Medical mesh lawsuits and about 25 Neomedic mesh lawsuits.
"*" indicates required fields