Ethicon Prolift Vaginal Mesh Trial Ends in $12.5M Award, As Hundreds More Move Forward
December 23, 2015
By: Irvin Jackson
A Philadelphia jury has awarded $12.5 million to a woman who suffered severe internal injuries from Ethicon Prolift vaginal mesh, and the manufacturer faces thousands of similar claims, with hundreds of additional cases being prepared for early trial over the next year. 
The verdict came in a lawsuit filed by Patria Hammons, who was awarded $5.5 million in compensatory damages by a jury in the Philadelphia Court of Common Pleas on Monday. The following day, the jury added $7 million in punitive damages against Johnson & Johnson's Ethicon subsidiary, which is designed to punish the manufacturer for gross negligence and reckless disregard for the safety of consumers.
Hammons received the Ethicon Prolift mesh in 2009, due to problems with bladder prolapse. However, she indicated that the design of the vaginal mesh caused scar tissue to develop and the device eroded into her bladder, causing severe pain.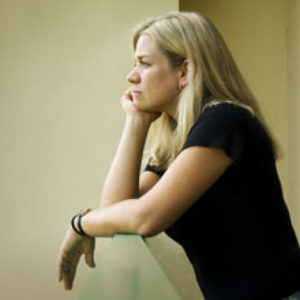 As a result of the vaginal mesh complications, Hammons required multiple additional surgeries and indicated that she has been left with permanent injuries.
More than 30,000 other women are pursuing Ethicon mesh lawsuits after experiencing similar problems with Prolift and other products.
Hammons' case is one of about 800 lawsuits pending in the Pennsylvania state court, but most of the litigation has been filed in the federal court system, where all cases are consolidated for pretrial proceedings as part of a multidistrict litigation (MDL).
The Ethicon mesh cases have been centralized before U.S. District Judge Joseph Goodwin in the Southern District of West Virginia since February 2012, to reduce duplicative discovery, avoid conflicting pretrial rulings from different judges and to serve the convenience of the parties, witnesses and the courts.
Together with the Ethicon lawsuits, Judge Goodwin has presided over more than 100,000 transvaginal mesh and bladder sling lawsuits filed against various manufacturers, including C.R. Bard, Boston Scientific, American Medical Systems and others.
In several bellwether trials held so far before Judge Goodwin, which were designed to help gauge how juries may respond to certain evidence and testimony that will be repeated throughout the lawsuits, women have received similar multi-million dollar verdicts, including several large awards of punitive damages against various manufacturers.
While many of the other manufacturers have made attempts to settle large numbers of cases, Johnson & Johnson has made little progress in resolving the Ethicon mesh litigation. As a result, Judge Goodwin has been ordering large waves of cases to be prepared for trial dates in courts throughout the country.
Three separate "waves" of Ethicon mesh cases have been identified by Judge Goodwin, which are each going through case-specific discovery to become trial ready over the next year, at which time they may be remanded back to U.S. District Courts nationwide.
In a pretrial order (PDF) issued on December 18, Judge Goodwin laid out the schedule for preparing the most recent group of the 200 cases, which may be ready for trial to begin by the end of October 2016 if settlements are not reached.
"*" indicates required fields