Specific Industrial Air Polluters Causing Cancer Risks Identified By ProPublica
November 09, 2021
By: Martha Garcia
More than 1,000 industrial facilities across the United States expose local residents to high levels of air pollutants that cause cancer and other adverse health side effects, often in largely minority neighborhoods, according to a new ProPublica investigative report.
Exposure to air pollution from industrial plants increases the risk of cancer for more than a quarter of a million Americans, according to the findings, which indicate that roughly 74 million Americans are being exposed to levels of pollution that exceed levels that the EPA considers safe.
ProPublica published an environmental air pollution map on November 2, following two years of research and anaylsis of nearly 7 billion rows of data from the Environmental Protection Agency's (EPA) Risk-Screening Environmental Indicators (RSEI) program. The program uses emissions data, weather modeling and facility specific information to estimate concentrations of toxic chemicals in the air around industrial facilities across the country.
The nonprofit watchdog group ProPublica, which investigates abuses of power, used this data to construct what they say is the most detailed map of cancer-causing industrial air pollution ever published. The map highlights the spread of industrial air emissions down to neighborhood levels.
The new map identified more than a thousand hot spots of cancer-causing air. While hot spots are spread across the country, and in many areas the EPA considered safe, the majority of the areas are located in the South, where weaker environmental regulations exist. A quarter of the hot spots with the highest levels of environmental pollutants are in Texas.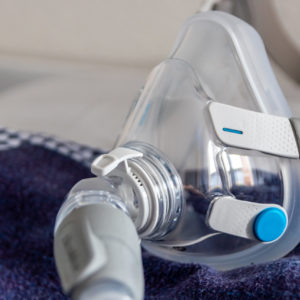 Did You Know?
Millions of Philips CPAP Machines Recalled
Philips DreamStation, CPAP and BiPAP machines sold in recent years may pose a risk of cancer, lung damage and other injuries.
Learn More
The new report visualizes the cumulative cancer risk from 187 toxic industrial air pollutants that are known to or suspected to cause cancer and other serious health effects. While the EPA may consider the risk of an individual facility "acceptable" or "safe," this analysis shows it can be harmful when risks are considered in aggregate and shows how the pollutants blooms across neighborhoods.
The map model divides the entire country into grid cells of land that are 810 meters by 810 meters wide. Then it estimated concentrations of toxic chemicals in micrograms per cubic meter of air for each grid cell. The report also estimates incremental lifetime cancer risk for all the chemicals in the grid square and the cancer risk for each year from 2014 to 2018.
The map details how a manufacturing facility in Delaware released ethylene oxide, a toxic chemical that can cause lymphoma and breast cancer, into the neighboring air, polluting a nearby day care. In Texas, a chemical plant near a high school released benzene, a gas that can cause leukemia.
The report identified more than one thousand hot spots of polluted air. Most of the hot spots are located in census tracts where the majority of residents are people of color.
Neighborhoods with residents who are predominantly Black and Latino had 40% more industrial air pollution hot spots than areas with mostly white residents. In Black neighborhoods, the cancer risk from toxic air pollution is more than double that of majority white neighborhoods.
While many factors determine a person's risk of developing cancer, including age, family history, access to health care, diet and exercise as well as other environmental and chemical exposures, this map focuses on how persistent exposure to high levels of cancer-causing agents increases the short-term and lifetime risk of cancer and other health side effects.
Cancer is the second-leading cause of death in the US, after heart disease.
"*" indicates required fields