Q-Tip Ear Injury Risk for Children Highlighted in New Study
May 12, 2017
By: Russell Maas
New research highlights the serious risk of ear injuries children may face from "Q-Tips" and other cotton swab products, which reportedly send dozens of children to the hospital every day with an ear canal injury.
A study conducted by Nationwide Children's Hospital researchers found that an estimated 263,000 children under the age of 18 were treated at emergency rooms nationwide for cotton tip swab ear injuries between 1990 and 2010, which comes to about 12,500 each year, or 34 each day.
The findings were published online this week by the Journal of Pediatrics, warning that children are the most prone to suffering an ear injury from Q-Tips or other generic products, due to the misconception that they are designed to clean the inside of the ear canal. In many cases, the cotton-tipped swabs push ear wax further into the canal, or damage the surface tissue within the ear.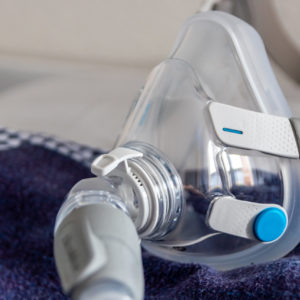 Did You Know?
Millions of Philips CPAP Machines Recalled
Philips DreamStation, CPAP and BiPAP machines sold in recent years may pose a risk of cancer, lung damage and other injuries.
Learn More
Researchers obtained data from the National Electronic Injury Surveillance System (NEISS), which is operated by the U.S. Consumer Product Safety Commission (CPSC), to observe cotton tip swab injuries treated at emergency rooms across the United States.
Although roughly 99% of the patients treated in emergency rooms for cotton swab or Q-Tip ear injury problems were released, researchers indicate that about 1% of the incidents involved ear drum perforation or hearing bone damage, which resulted in hearing loss or extended hospital stays.
Although cotton tip swabs are marketed for a variety of tasks, such as cleaning ear surfaces, crafting and other tasks, researchers indicate that 73% of injuries recorded resulted from using a cotton tip swab to clean ears, while 10% resulted from children playing with the cotton swabs and 9% accounting for injuries resulting from children falling while the cotton swab was in their ear.
The data indicates that the majority, 77%, of the cotton tip swab injuries occurred while children under the age of 8 years old were using the products unsupervised, followed by 22% of injuries resulting from parents or siblings using the cotton swab to clean the child's ear.
The most common injury linked to Q-Tips or cotton swabs were foreign body sensations, at 30%, which was seen most among children between the ages of 8 years old and 17 years. Children under 8 years old were more likely to suffer more severe injuries, such as perforated ear drum injuries, accounting for 25%, and soft tissue injuries, accounting for 23%.
In more severe cases of injury where children or adults perforated the ear drum or damaged hearing bones, symptoms of these events included dizziness, loss of balance, and irreversible hearing loss. Researchers indicate that about two out of every three patients with mild to severe injuries were younger than 8 years old, with patients aged between zero and three years accounting for 40% of all injuries.
"The two biggest misconceptions heard as an otolaryngologist are that ear canals need to be cleaned in the home setting, and that cotton tip applicators should be used to clean them; both are incorrect" said senior author of the study, Kris Jatana, MD, and Associate professor in the Department of Otolaryngology at the Ohio State University Wexner Medical Center.
Jatana stated that the use of cotton tip applicators should only be used to clean the surfaces around the ear and to never push the swabs into the ear canal, as this pushes ear wax further into the canal and cause minor to severe injuries to user, especially children who are unaware of the dangers.
Although the data collected over the 21-year period depicts that cotton swab applicator injuries have reduced significantly, with roughly only 12,500 reported annually, the rate of emergency room visits are still unacceptably high, according to researchers at the Nationwide Children's Hospital.
"*" indicates required fields