More Info on CT Scan Radiation Risks Needed for Cancer Patients: Study
March 25, 2015
By: Martha Garcia
Cancer patients may not be receiving enough information from their doctors about the potential risks associated with CT scans and other procedures involving radiation, according to the findings of a new study.  
Researchers say that most patients report that their health care provider does not initiate a conversation about the benefits and risks of radiation from imaging tests, such as computed tomography (CT), X-ray and positron emission tomography (PET) scans.
According to the findings of a study published in the medical journal Radiology this week, patients indicate that they were aware of the long-term risk of cancer from exposure to ionizing radiation, but that the information was received by patient research, not from a doctor.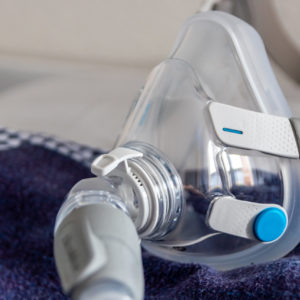 Did You Know?
Millions of Philips CPAP Machines Recalled
Philips DreamStation, CPAP and BiPAP machines sold in recent years may pose a risk of cancer, lung damage and other injuries.
Learn More
The study involved six focus groups during 2012, with a total of 30 patients undergoing various cancer treatments. They were questioned over nine hours during patient conversation about information they received from their doctor and what they would prefer to receive about diagnostic image testing.
A 2013 study published by the journal JAMA Internal Medicine had similar results, finding more than 85% of patients who receive CT scans underestimate how much radiation their body receives. Patients also underestimate the future risk of cancer that may result from the scan, with only five percent aware the scan increased their risk.
The majority of patients in the most recent study researched the information on the internet, looking online forthe hazards of radiation of tests like CT scans.
Most patients expressed gratitude for the testing, but also expressed concern about having to initiate discussions regarding the risks with their doctors or having to do the research themselves.
They also expressed a desire to be offered information concerning the reasons for ordering specific imaging, intervals for follow-up imaging and testing alternatives.
Patients said they believed the information should be routinely available, a conversation with their doctor should be standard procedure, and should include reference materials to help explain the risks and benefits.
The study revealed inconsistent patient knowledge of which imaging methods involved ionizing radiation and which didn't, as well as how they are different from radiation used for cancer treatment.
Another study published in JAMA Internal Medicine in March 2013 found that patients about to undergo CT scan were not informed about the levels of radiation exposure they would experience or other health risks. Only one-third of patients were informed of the risks, including the incidence of other types of cancer in the future.
The new study questioned patients undergoing treatment for metastatic colorectal carcinoma, women treated within the past six months for early stage breast carcinoma, men undergoing surveillance after testicular cancer treatment, parents of patients treated for stage I-III neuroblastoma, patients in a thoracic oncology survivorship program, and participants in a lung cancer screening program.
X-ray, CT and PET scans expose patients to ionizing radiation, which damages DNA and can lead to cell death or mutations that increase the risk for later cancers.
Doctors say the benefits of radiation exposure from imaging outweigh the risks when it is performed for an appropriate reason. Even determining cancer in patients, whether negative or normal results, can add needed information to patient care.
International Attention on Medical Radiation Risks
In 2012, a multi-country conference was held focusing on identifying and addressing issues arising in radiation protection in medicine. The International Conference on Radiation Protection in Medicine held by the International Atomic Energy Agency (IAEA) is now referred to as the Bonn Call for Action, since it took place in Bonn, Germany.
The Bonn Call for Action focused on highlighting gaps in the current approach to radiation, identifying tools to improve protection, and assess the impact of the action plan created for radiation protection of patients to prepare new international recommendations.
While the call for action recognizes the need for radiation in medicine, as it has been beneficial for hundreds of millions of people, it also says using radiation has to "involved a careful balance between benefits of enhancing human health and welfare, and the risks related to the exposure of people."
This week the FDA responded to the Bonn Call for Action by focusing on drafting guidance on the justification for radiation, developing and applying technological solutions for patient exposure records, strengthening the manufacturers role in contributing to the overall safety of radiation by enhancing protection features in equipment and software, and focusing on solutions for reducing radiation exposure to patients.
"*" indicates required fields