Raindrop Corneal Inlay Complications May Result in Haze, Vision Problems: FDA
October 25, 2018
By: Irvin Jackson
Federal regulators warn that three out of every four patients who received a Raindrop corneal inlay may suffer from hazing and other vision problems, resulting in a recommendation that the eye implants no longer be used.
In a safety communication this week, the FDA raises concerns about a risk of corneal haze associated with the Raindrop Near Vision Inlay, which may result in blurry vision or glare, which may be severe in some cases.
The Raindrop corneal inlay was developed by ReVision Optics, and approved by the FDA in 2016. The implant is a microscopic hydrogel disc meant to improve vision in the place of eyeglasses or contact lenses. ReVision went out of business earlier this year, and the Raindrop inlay is now owned by RVO 2.0, doing business as Optics Medical.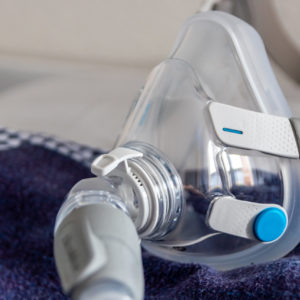 Did You Know?
Millions of Philips CPAP Machines Recalled
Philips DreamStation, CPAP and BiPAP machines sold in recent years may pose a risk of cancer, lung damage and other injuries.
Learn More
According to the FDA, a post-marketing study of 150 patients found that 75% of patients suffered corneal haze somewhere in their vision within five years of receiving the implant. However, 42% suffered central corneal haze and more than 23% opted to have their Raindrop implant removed. A third of the removals were due to corneal haze.
"At the current time, FDA is recommending that patients should not receive the Raindrop Near Vision Inlay device," the agency warned patients. "If already implanted with the device, be sure to keep your regularly scheduled appointments with your eye care provider. You should seek sooner evaluation if you have or develop any new or bothersome visual symptoms such as blurry vision or glare. Your physician will determine appropriate treatment options based on the results of an evaluation."
The FDA also issued recommendations for eye care providers, suggesting they do not implant Raindrop Inlays, carefully monitor patients who have received the device or who have already had it removed, and contact Optics Medical by calling 949-330-6511 for instructions on how to return any unused inlays to the company.
The agency indicates it is working with Optics Medical on a plan to collect the remaining devices and will communicate new information when it is available.
Those who have suffered corneal haze or other vision problems after receiving a Raindrop Near Vision Inlay are urged to issue a report to the FDA through the MedWatch adverse event reporting program.
Keith

May 21, 2021 at 5:22 pm

Revision Optics has an FDA Class1 recall for the Raindrop Corneal overlay. Evidently shortly before or after the FDA issued the Class 1 recall Revision Optics closed their doors, now operating (I think) as Optics Medical. Based on the reading, everyone faces serious eye damage if this is not remove and may still have serious eye damage. Yet, I cannot find where any legal action or even a refund[Show More]Revision Optics has an FDA Class1 recall for the Raindrop Corneal overlay. Evidently shortly before or after the FDA issued the Class 1 recall Revision Optics closed their doors, now operating (I think) as Optics Medical. Based on the reading, everyone faces serious eye damage if this is not remove and may still have serious eye damage. Yet, I cannot find where any legal action or even a refund has been offered to those whose eyesight is in jeopardy? Mine will be remove in 2 weeks. Is there or will there be a case against this vendor?

keith

November 26, 2020 at 12:33 pm

Had it installed in 2018. Had it removed in 2019. I to was told my vision was getting better. Problem is that, said eyeball resides in my head. I really don't care what the optical world brotherhood says. I had 20/20 far vision before inlay, now not so much. Trust me it gets worse. I just had surgery to repair torn retina in same eye. I believe the install and the removal weakened my eye and led t[Show More]Had it installed in 2018. Had it removed in 2019. I to was told my vision was getting better. Problem is that, said eyeball resides in my head. I really don't care what the optical world brotherhood says. I had 20/20 far vision before inlay, now not so much. Trust me it gets worse. I just had surgery to repair torn retina in same eye. I believe the install and the removal weakened my eye and led to the torn retina. I have been fed nothing but lines of B.S. since day one. Optical world better pray that we all don't get together and make this right. We need a group to figure out how many of us are out there. And perhaps what can be done about the situation. Would love to hear from anyone out there!

Blanca

March 21, 2020 at 3:36 pm

I also had this procedure done, hasn't worked at all , Dr that did it said that I had the start of a cataract but that the raindrop inlay will still work I had it removed had cataract surgery still can't see out of my left eye have to wear reading glasses, it feels like it's getting worse, my eye constantly tears it's so annoying

David

January 14, 2020 at 9:28 pm

i had the implant put in my left eye in December 2016 or 2017. It never worked as it was purported to and it irritated my eye. I had the implant removed after the FDA warned of the corneal damage and that was in December of 2019. My vision is horribly blurry in my left eye and the glare at night is bad. My eye doctor said he can repair my vision with RK surgery but at this point I'm very skept[Show More]i had the implant put in my left eye in December 2016 or 2017. It never worked as it was purported to and it irritated my eye. I had the implant removed after the FDA warned of the corneal damage and that was in December of 2019. My vision is horribly blurry in my left eye and the glare at night is bad. My eye doctor said he can repair my vision with RK surgery but at this point I'm very skeptical that he can do anything to improve my vision. He did refund my money for the initial surgery but my vision was 20/20 before this nightmare began. Do any of you know of any lawsuits regarding this procedure. I've consulted with several attorneys but no one seems to want to take the case.

P

November 20, 2019 at 10:17 pm

I was one of the participants of the raindrop study in order to acquire FDA approval. I had the implant in my eye for 5 plus years before it started to develop haze. I had it removed August 2019 and since the removal, my eye has now developed Epithelial Ingrowth for which I need to have eye surgery in order to correct the issue. I can't believe that Revision Optics can just close their doors an[Show More]I was one of the participants of the raindrop study in order to acquire FDA approval. I had the implant in my eye for 5 plus years before it started to develop haze. I had it removed August 2019 and since the removal, my eye has now developed Epithelial Ingrowth for which I need to have eye surgery in order to correct the issue. I can't believe that Revision Optics can just close their doors and not be liable along with any of the participating doctors. Please let me know if anyone has heard of a class-action lawsuit for the raindrop eye implant. Thank you!

Lori

November 4, 2019 at 5:32 pm

I had the raindrop implanted in April 2017 and after 2 years and a lot of oomplaining I want to have it taken out and my doctor was going to investigate this but has not gotten back to me. Can anyone advise of a doctor on Long Island, New York who would be familiar with this?

David

October 23, 2019 at 3:07 pm

I also had 20/29 vision when I had the raindrop implanted. My vision got worse and like many of you I couldn't see well at night because of the glare from lights. I had the inlay removed in December 2018 and my vision to date has not gotten any better. I go in for checkups and they tell me my vision is good but I tell them they're wrong. If I cover my good eye while driving , I can't read large[Show More]I also had 20/29 vision when I had the raindrop implanted. My vision got worse and like many of you I couldn't see well at night because of the glare from lights. I had the inlay removed in December 2018 and my vision to date has not gotten any better. I go in for checkups and they tell me my vision is good but I tell them they're wrong. If I cover my good eye while driving , I can't read large green highway signs until I'm about 100 feet or less away from them. With my right eye I can read them from long distance. Are there any known class action lawsuits regarding this procedure.

Bonny

September 13, 2019 at 10:03 am

I also had the Raindrop. Kept telling doctor that my vision had not improved. Now I cannot drive at night due to the glare and I am up to 2.50 in readers to be able to read. Can only read for short periods of time. Eyes become very dry and hazy blurry vision. Constantly feel like something is in my eye. This is horrible. Why are doctors not required to refund our money.

Theresa

September 9, 2019 at 4:02 am

I hade mine implanted in Sept 2017. My vision was worse immediately after the procedure. It never improved after months of antibiotics and steroids drops. I finally had it removed a year ago and my vision has never returned to normal. My vision is blurry, my eye is always dry and irritated and I wonder about the future adverse effects on my vision from months and months of steroid drops.

Catherine

August 31, 2019 at 4:00 pm

The Raindrop Near Vision Inlay was implanted in March 2017 and never worked. I had it removed Aug 30, 2019 and now have permanent vision damage.

C

June 26, 2019 at 12:25 am

Had raindrop in my right eye over a year ago along with Lasik in left eye to balance vision. Have been back to Dr numerous times for discomfort in eyes, blurred vision and a haziness. My eye sight has gotten so blurry/hazy that I can't read without readers. I used a reading glass 1.50 before raindrop and now have to use a 2.50. The strain is significant, and painful at times. Doctor also said [Show More]Had raindrop in my right eye over a year ago along with Lasik in left eye to balance vision. Have been back to Dr numerous times for discomfort in eyes, blurred vision and a haziness. My eye sight has gotten so blurry/hazy that I can't read without readers. I used a reading glass 1.50 before raindrop and now have to use a 2.50. The strain is significant, and painful at times. Doctor also said I have a cataract in right eye. Raindrop being removed on June 25, 2019. Worried eye sight is permanently damaged because of raindrop.

Rosemary

March 27, 2019 at 1:21 pm

I had the rain drop implanted in my left eye on Jan 5th 2018. I had a horrible experience. A few hours after surgery I had severe (crying) pain. I couldn't read my computer for work. The starburst and glares were terrible. I was afraid I would get into an accident while driving, due to object being so distorted. I found myself getting off the road because I couldn't' be sure which lane car were in[Show More]I had the rain drop implanted in my left eye on Jan 5th 2018. I had a horrible experience. A few hours after surgery I had severe (crying) pain. I couldn't read my computer for work. The starburst and glares were terrible. I was afraid I would get into an accident while driving, due to object being so distorted. I found myself getting off the road because I couldn't' be sure which lane car were in. It was too hazardous for me to drive at night. I could read the eye chart, but the black letters were blurry, light gray in color and distorted. I was told that my vision had greatly improved, impossible! My raindrop was removed a year later. I'm experiencing sharp pain in my eye, headaches, twitching of the eye and constant dry eye. I'm back to using eye glasses. I'm concerned this nightmare is not over!!! Why has there not been a class action suit? Ridiculous!

David

March 22, 2019 at 9:30 pm

I also had the Raindrop inlay implanted in my left eye in July 2017. It was never perfect but seemed to get worse after I was taken off steroids. It got to be dangerous on some days just driving. I had 20/20 vision before this, finally had it removed today. I'm hoping my vision returns to normal.

M

February 28, 2019 at 2:28 pm

I too had the Raindrop inlay implanted in my left eye. From day one the device never worked as presented to the FDA. I was kept on steroids for nearly a year and lived through vision hell. Then at that point (one year) I asked to have it removed. No refund, no compensation. Out all my $$ and the burden of that one year of vision burden.

L

February 12, 2019 at 9:01 pm

Robert: I had the exact same experience you did. Zero improvement when I got the inlay. Instead, I gained blurred vision and a terrible glare from lights. I had the inlay removed last week. Did you have yours removed? Did you receive your money back? I'm trying to figure out how to get compensated for a terribly expensive eye surgery that caused me nothing but trouble, but I've gotten no refund. I[Show More]Robert: I had the exact same experience you did. Zero improvement when I got the inlay. Instead, I gained blurred vision and a terrible glare from lights. I had the inlay removed last week. Did you have yours removed? Did you receive your money back? I'm trying to figure out how to get compensated for a terribly expensive eye surgery that caused me nothing but trouble, but I've gotten no refund. I can't believe there isn't a class action suit at this point.

robert

November 1, 2018 at 9:34 pm

hello had rain drop implant installed in my left eye...it never worked from the day it was put in...was back to eye doctor 5 to 8 times with poor vision...was told i have 20/20 .....but i dont think so...sometimes i had to drive with one eye closed because of blur
"*" indicates required fields