Rapamune (sirolimus) Lawsuits
May 30, 2008
By: AboutLawsuits
Recent research suggests that Rapamune, also known as sirolimus, may increase the risk of diabetes after a kidney transplant. This is a serious health concern, and could lead to kidney transplant failure.
STATUS OF RAPAMUNE LAWSUITS: Studies are being reviewed by lawyers who are considering the potential for Rapamune litigation for those diagnosed with diabetes after a kidney transplant.
MANUFACTURER: Wyeth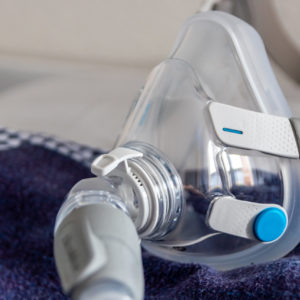 Did You Know?
Millions of Philips CPAP Machines Recalled
Philips DreamStation, CPAP and BiPAP machines sold in recent years may pose a risk of cancer, lung damage and other injuries.
Learn More
OVERVIEW: Rapamune is the trade name for sirolimus, a relatively new immunosuppresant which is used to prevent the body from rejecting the organ after a transplant. It is primarily used following kidney transplants, and is particularly useful for those who required a transplant as a result of hemolytic-uremic syndrome, which can reoccur in the transplanted kidney.
In the July 2008 issue of the Journal of the American Society of Nephrology a study linked the user of sirolimus to an increased risk of new-onset diabetes. Researchers reviewed data for 20,000 Medicare patients who received a kidney transplant between 1995 and 2003. When compared to those who received another anti-rejection drug, the diabetes risk was between 36% and 66% higher among patients treated with sirolimus.
RAPAMUNE DIABETES SIDE EFFECTS: Diabetes is a serious health concern which can cause serious complications for kidney transplant patients. According to researcher, those who develop diabetes after a transplant have the same risk of transplant failure as a patient who develops acute transplant rejection.
The July 2008 report is the first large study which suggests a connection between Rapamune and diabetes. Prior animal studies and small clinical studies have suggested a sirolimus side effects may increase the risk of diabetes. Further research may be needed to clarify the risk of diabetes among kidney transplant patients treated with Rapamune.
Review a Potential Rapamune Lawsuit with an Attorney
As part of an ongoing review into the potential for Rapamune class action suits and individual lawsuits, attorneys are reviewing the circumstances surrounding kidney transplant patients who have been diagnosed with diabetes. For those who developed new-onset diabetes following use of Rapamune (sirolimus) after a kidney transplant, complete the information below and you may be contacted by a lawyer.
anthony

February 27, 2023 at 2:11 pm

My wife was prescribed sirolimus and shortly after developed AML

Anthony

August 3, 2016 at 2:53 pm

2003 I had a kidney /pancreas transplant. Went into rejection first day. Stayed in hospital for 6 months. Released to only continue suffering. Went back into hospital with an excluded pancreas.. I had operation to remove the transplanted pancreas and ended back on dialysis. Exploratory surgery and left me critical. I was fortunate to receive a second double transplant in 2011. I was not placed on [Show More]2003 I had a kidney /pancreas transplant. Went into rejection first day. Stayed in hospital for 6 months. Released to only continue suffering. Went back into hospital with an excluded pancreas.. I had operation to remove the transplanted pancreas and ended back on dialysis. Exploratory surgery and left me critical. I was fortunate to receive a second double transplant in 2011. I was not placed on Rapamune the second time around. My life is better now.

Toni

October 16, 2012 at 6:05 pm

Thank you Teresa. I don't know why the drug company and/or transplant center are continuing to prescribe this drug for liver transplant recipients. I would like to get into a class action lawsuit for this, but I can't find one. I guess if no one is suing for this wrong doing, they can continue their studies on the effects of this drug.

Teresa

October 9, 2012 at 7:26 am

MY HUSBAND HAD A LIVER TRANSPLANT IN APRIL OF 2002. HE WAS PLACED ON RAPAMUNE POST TRANSPLANT. 31 DAYS LATER THE FDA SENT OUT A BLACK BOX WARNING ADVISING TRANSPLANT FACILITIES TO DISCONTINUE IT FOR LIVER TRANSPLANT PATIENTS. IT HAD ONLY BEEN APPROVED FOR KIDNEY TRANSPLANT. RAPAMUNE WAS DISCONTINUED AND HE WAS PLACED ON CELLCEPT. HE HAD ALREADY BEGAN TO SHOW SIGNS OF INFECTION, GRAFT LOSS AND [Show More]MY HUSBAND HAD A LIVER TRANSPLANT IN APRIL OF 2002. HE WAS PLACED ON RAPAMUNE POST TRANSPLANT. 31 DAYS LATER THE FDA SENT OUT A BLACK BOX WARNING ADVISING TRANSPLANT FACILITIES TO DISCONTINUE IT FOR LIVER TRANSPLANT PATIENTS. IT HAD ONLY BEEN APPROVED FOR KIDNEY TRANSPLANT. RAPAMUNE WAS DISCONTINUED AND HE WAS PLACED ON CELLCEPT. HE HAD ALREADY BEGAN TO SHOW SIGNS OF INFECTION, GRAFT LOSS AND EVENTUALLY DEATH. THESE WERE ALL NOTED IN THE BLACK BOX WARNING. I AM NOT AWARE IF IT HAS BEEN APPROVED FOR LIVER TRANSPLANT AS THIS WAS 10 YEARS AGO. GOOD LUCK AND BEST OF HEALTH TO YOU TONI!

Toni

October 8, 2012 at 4:29 pm

In the Spring of 2012, I was prescribed Rapamune even though I had a liver transplant. I had serious side effects and was hospitalized. I have a detailed letter noting a timeline and all of the side effects I suffered from. I also suffered a lot of out of pocket expenses due to the side effects.

Rapamune Side Effects May Increase Risk of Death After Liver Transplant: FDA - AboutLawsuits.com

June 15, 2009 at 2:17 pm

[...] to transplant doctors that switching their patients to the anti-organ transplant rejection drug Rapamune after a liver transplant may increase the risk of [...]

Kidney Transplant Drug Rapamune (sirolimus) linked to Diabetes — AboutLawsuits.com

May 30, 2008 at 8:32 pm

[...] be published in the July issue of the Journal of the American Society of Nephrology indicates that Rapamune (sirolimus), an anti-rejection drug often given to kidney transplant patients, may increase the risk of [...]
"*" indicates required fields