Papa Murphy's Raw Cookie Dough Linked to Multistate Salmonella Food Poisoning Outbreak
May 25, 2023
By: Katherine McDaniel
Federal health officials indicate that raw cookie dough and raw s'mores bar dough may be the cause of a multi-state salmonella food poisoning outbreak, which has sickened nearly 20 people nationwide.
The U.S. Centers for Disease Control and Prevention (CDC) released a food safety alert on May 23, indicating they have tracked the likely source of the outbreak to raw dough sold at Papa Murphy's Take 'N' Bake Pizza stores.
The investigation was launched after health officials became aware of at least 18 reports of food poisoning illnesses from February 27 through May 2. While no deaths have been reported in relation to the salmonella poisonings, officials indicate that at least two individuals were hospitalized.
The CDC indicates that it has been working closely with other state health agencies to gather information from the individuals who became ill in California, Idaho, Missouri, Oregon, Washington, and Utah.
Based on information obtained from interviews, officials found that at least 12 of the individuals reported they had eaten food from Papa Murphy's, and nine individuals reported that they had eaten either raw chocolate chip cookie or raw s'mores bar doughs from pizza franchise.
Public health investigators then tested the DNA of salmonella taken from stool samples of the infected individuals, which confirmed that the illnesses are genetically related.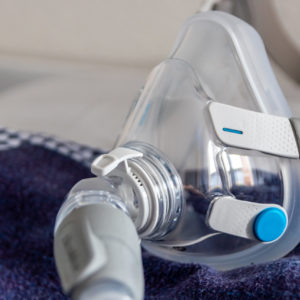 Did You Know?
Millions of Philips CPAP Machines Recalled
Philips DreamStation, CPAP and BiPAP machines sold in recent years may pose a risk of cancer, lung damage and other injuries.
Learn More
The nationwide pizza franchise sells raw pizza, breadsticks, and dessert doughs consumers can purchase to take home and bake themselves. While a recall has not been issued for the raw cookie and s'mores bars doughs, Papa Murphy's has voluntarily stopped selling the products while officials continue their investigation to determine which ingredient is contaminated with salmonella.
The CPSC recommends consumers promptly throw away any Papa Murphy's chocolate chip cookie or s'mores bars doughs they may have at home, even if they have not experienced any symptoms after consuming the raw and unpasteurized products.
Salmonella Food Poisoning Risks
Salmonella infections normally occur within 12-72 hours after an individual is exposed to food or water contaminated with salmonella bacteria, or by touching a salmonella infected environment, animal, or their feces. The bacteria is naturally present in the intestines of people and animals, however, some strains can cause severe infections and other diseases, especially in vulnerable individuals.
Symptoms of salmonella food poisoning appear within six hours to six days after infection, and can last from four to seven days. Most infected individuals experience diarrhea, abdominal pain, fever, and recover without requiring treatment. Infants, senior adults, those with weakened immune systems, and those taking certain medications are more likely to experience severe illness, which can result in hospitalization, and kidney failure in severe cases.
According to the CDC, approximately 1.35 million cases of salmonella food poisoning illnesses occur every year in the U.S., resulting in 26,500 hospitalizations, and 420 deaths.
The agency released the following recommendations for consumers;
Never taste or eat raw, unbaked dough, as raw flour and raw egg may be contaminated with harmful salmonella or escherichia (E.coli) bacteria.
Thoroughly wash hands, dishes and surfaces that have come in contact with raw flour, egg, or dough with hot, soapy water.
Keep raw foods separate from ready-to-eat foods.
Properly follow cooking and baking instructions to ensure foods are heated thoroughly before consuming.
For more information on the salmonella outbreak, consumers can visit the CDC's website at https://www.cdc.gov/ or visit Papa Murphy's website at https://www.papamurphys.com/important-product-information/.
"*" indicates required fields