Recall of Darvocet and Darvon Recommended by FDA Panel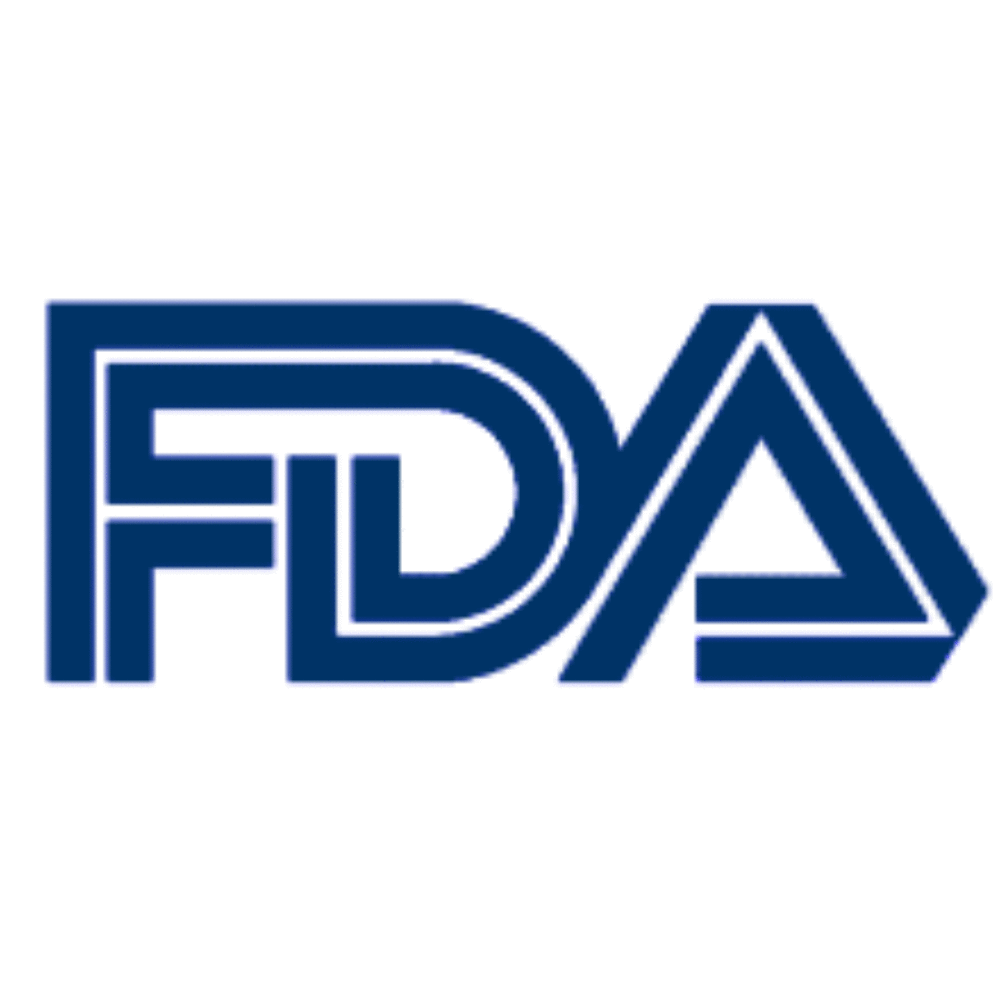 February 02, 2009
By: AboutLawsuits
UPDATE 11/19/2010: The FDA decided to recall Darvocet and Darvon in November 2010.
A panel of outside advisors to the FDA have recommended that the agency withdraw approval for the painkiller Darvon, which is also sold as Darvocet with the addition of acetaminophen. The panel found that the minimal pain relief benefits provided by the drugs do not outweigh the substantial risk of overdose, suicide and other known side effects of Darvon.
Although the FDA is not required to follow the advice of their advisory panel and issue a Darvon and Darvocet recall, the agency usually does what their panels recommend.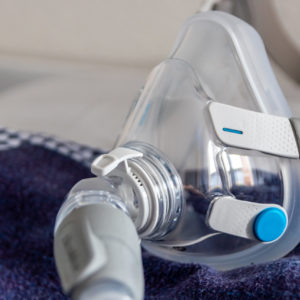 Did You Know?
Millions of Philips CPAP Machines Recalled
Philips DreamStation, CPAP and BiPAP machines sold in recent years may pose a risk of cancer, lung damage and other injuries.
Learn More
The advisory panel met last week in Washington, D.C., to evaluate the safety of the drugs following a petition by the consumer advocacy group Public Citizen, which called on the FDA to ban the drugs because they have been associated with over 2,000 accidental deaths, are physically addictive and are no more effective than other safer painkillers.
In June, Public Citizen filed a Darvon lawsuit against the FDA alleging that the agency was violating the law by failing to act on the petition they originally filed in 2006.
Darvon, which was first introduced in 1957, contains propoxyphene to relieve mild to moderate post-surgical pain.
Today it is most commonly prescribed as Darvocet, which combines the active ingredient in Darvon, propoxyphene, with acetaminophen, the active ingredient in Tylenol. Darvocet has become one of the top 25 most commonly prescribed medications, and combined the drugs have been prescribed to more than 22 million people.
According to an analysis prepared by the FDA for the hearing, more than 3,000 serious reports of Darvon and Darvocet problems were identified, with most involving suicides, addiction and overdoses. In addition, the agency indicated that with Darvocet, the Darvon component provides little to no more pain relief than taking acetaminophen alone.
The FDA advisory panel voted 14 t0 12 to recommend a recall of Darvocet and Darvon, as the benefits did not outweigh the risks.
Danny

May 26, 2016 at 8:00 pm

Public Citizen and "Dr" Sydney Wolfe sued Lilly many years ago to pressure that great company to withdraw Darvon/Darvocet off the market. Wolfe and his liberal group lost the case. Who do you think was at the forefront in putting enough "pressure" (that word again) on the FDA to finally get what Wolfe wanted, a victory and revenge. Well, this wonderful product was literally taken from millions of [Show More]Public Citizen and "Dr" Sydney Wolfe sued Lilly many years ago to pressure that great company to withdraw Darvon/Darvocet off the market. Wolfe and his liberal group lost the case. Who do you think was at the forefront in putting enough "pressure" (that word again) on the FDA to finally get what Wolfe wanted, a victory and revenge. Well, this wonderful product was literally taken from millions of patients who found relief from their arthritis. What a shame. Shame on Wolfe and the FDA. Guess what took the place of Darvon and Darvocet? You guessed it! The OPIOIDS!! What brilliance! Now, the biggest problem the FDA (thanks to the "Public Citizen") faces today is how to get those patients who had to switch to the opioids OFF of those products. They (the FDA) made it even more difficult for legit patients (the majority) to obtain by having hydrocodone moved to a Class 2 narcotic rather than a class 3. When it was a class 3, physicians could call the rxs in and authorize refills for the patient. Now the government (Obama leading the way in this as well) is trying to take our guns from us. When does it stop? Would you be willing to say the federal government is attempting to take control of our freedoms and even our lives. I'm proud to be an American but Big Brother is eating away at those freedoms. Please remember those who sacrificed their lives down through history so that we might enjoy the freedoms we have as Americans.

franklin

October 7, 2013 at 12:57 pm

if generic drug manufacturers are not responsable for peoples health then when a drug company comes up with a new drug why not just sell rights to generic manufacturers get rich and dont worry about getting sued

jr23

April 17, 2013 at 1:45 am

i have Spondylolisthesis in lower back and darvocet and naprisin kept me working now i use tramadol and cannot work i have a few darvocets left i managed to renew the day of recall why would the gov take a slight risk product and then recommend Oxycodone and OxyContin far more addictive and dangerious and with state laws difficult to obtain and puts the person in a database like a criminal

DiomCagoria

February 28, 2013 at 10:37 am

Hey, I am new here but i think he is right.

sofia

October 11, 2012 at 6:52 am

I havent stopped crying since my pharmacy told me this morning that my darvocet has been taken off the market. With severe fibromyalgia, this is my main stable pain killer. What am I supposed to do now?

Cindy

August 31, 2012 at 8:41 pm

when in pain I chose darvocet. I took it only when needed and had no problem not taking it. when it was taken off the market my dr persc Vicodin .... I wish he never did. when I didn't take it evey 6 hrs i had withdrawal especially in my legs and arms which caused sleep difficulty, putting it mildly.. I've been off 2 weeks, I'm in pain but I don't want to be dependent on Vicodin . Vicod[Show More]when in pain I chose darvocet. I took it only when needed and had no problem not taking it. when it was taken off the market my dr persc Vicodin .... I wish he never did. when I didn't take it evey 6 hrs i had withdrawal especially in my legs and arms which caused sleep difficulty, putting it mildly.. I've been off 2 weeks, I'm in pain but I don't want to be dependent on Vicodin . Vicodin should be taken off and darvocet brought back

Karl

August 23, 2012 at 2:38 pm

If vicodin is to strong, you CAN cut them in half. Some people might even poison their liver by taking too many to relieve thier pain. I have HORRIBLE pain and I take 3 a day mine are 10/325. I wanted 10/200 to not damage my liver and kidneys. Acetominephin is poison to your kidneys (nephritis) and causes cancer of the urethra, kidneys, ureters too. I have stones as well uro/genital pain, so[Show More]If vicodin is to strong, you CAN cut them in half. Some people might even poison their liver by taking too many to relieve thier pain. I have HORRIBLE pain and I take 3 a day mine are 10/325. I wanted 10/200 to not damage my liver and kidneys. Acetominephin is poison to your kidneys (nephritis) and causes cancer of the urethra, kidneys, ureters too. I have stones as well uro/genital pain, so I don't want any more pain! Vicodin is usually either 5 or 7.5 - cut them in half and they are 2.5 or 3.75. A stonger medicine might allow for less poison!

Snupsania

July 24, 2012 at 1:48 am

This really is one of the best helpful this sort of data. Thank you for working so hard to hold this updated! I have looked everywhere in the for any site similar to this. Thank you, so we I am looking at back again often for first time revisions along with fantastic information.

Laura

July 10, 2012 at 5:58 pm

My husband had been taking Darvocet for his approximately 20 yrs. to treat his chronic pain. Since Darvocet is no longer available he is being prescribed Percocet, which does NOT work as well for him. As a result, he has gained weight due to not being able to function at his usual level due to pain. The weight gain and pain have resulted in his cholesterol and blood pressure elevating and depre[Show More]My husband had been taking Darvocet for his approximately 20 yrs. to treat his chronic pain. Since Darvocet is no longer available he is being prescribed Percocet, which does NOT work as well for him. As a result, he has gained weight due to not being able to function at his usual level due to pain. The weight gain and pain have resulted in his cholesterol and blood pressure elevating and depression. So, now he is on medications for those problems, where before he simply took Darvocet and lead an active life.

gennicknyt

May 11, 2012 at 12:21 am

I think it's good idea to do it

Robert

January 14, 2012 at 8:02 pm

I am upset that the FDA took Darvon off the market November 2010. I have been using this medication for many years because I have osteoarthritis and this drug helps me to function pretty good. When it was taken off the market, my physician prescribed oxycodone, hydrocodone, Talwin, and tramadol. The oxycodone, hydrocodone, and Talwin contributes to my living h*** because I literally itch all ov[Show More]I am upset that the FDA took Darvon off the market November 2010. I have been using this medication for many years because I have osteoarthritis and this drug helps me to function pretty good. When it was taken off the market, my physician prescribed oxycodone, hydrocodone, Talwin, and tramadol. The oxycodone, hydrocodone, and Talwin contributes to my living h*** because I literally itch all over and constantly have to scratch myself. I cannot take benadryl to alleviate the itching because I am a diabetic and I have glaucoma. The tramadol does not absolutely work. Besides, when I was on darvon as well as the above mentioned drugs, I have been on aspirin therapy for over 10 years and now I cannot take aspirin because I started to have problems with my digestive system. What are the alternatives out there?

Dannie

January 10, 2012 at 1:31 pm

Two years back I had a minor back pain which was not get cured in 3 weeks. I was felt like something was itching me in pain and i could not even handle that pain. one day i felt down and lost control on my body. I had consult my doctor and told before i visited clinic found http://www.superdrugsaver.com site with good info without taking prescription and suggested to take precautions with doctor c[Show More]Two years back I had a minor back pain which was not get cured in 3 weeks. I was felt like something was itching me in pain and i could not even handle that pain. one day i felt down and lost control on my body. I had consult my doctor and told before i visited clinic found http://www.superdrugsaver.com site with good info without taking prescription and suggested to take precautions with doctor consultant. That movement god grace i found such helpful site that provide me FDA and safe medicines. I got myself cure and fresh in just 3 weeks.I thanks ful to this superdrugsaver.com site owner.

Susie

December 8, 2011 at 1:36 pm

To me, Darvocet was the safest of all the pain pills.Said it caused heart problems.? Did they check and see if the person smoked,was a drunk? took other meds,had genetic problems?Good grief! You know what they should take off the market? Ibuprofen! Before I was on Darvocet..I took Ibuprofen.Put me in the hospital! It's the most dangerous pain med out there! Plus all the Tylenol in pain med! It cau[Show More]To me, Darvocet was the safest of all the pain pills.Said it caused heart problems.? Did they check and see if the person smoked,was a drunk? took other meds,had genetic problems?Good grief! You know what they should take off the market? Ibuprofen! Before I was on Darvocet..I took Ibuprofen.Put me in the hospital! It's the most dangerous pain med out there! Plus all the Tylenol in pain med! It cause liver damage! Over the counter drugs are overused! It was a political stupid move taking Darvocet off the market, a drug that people have been taken for 50 years! Never harmed anyone! Who in the hell makes these stupid decisions?

celine

November 23, 2011 at 7:52 pm

I can't believe what I'm reading, "my mother, my aunt, my uncle, my sister", and on and on, have taken Darvon and they are all crying because it's being taken off the market. Try waking up and finding the one you love, share a life with, the father of your children has died during the night of heart failure at age 32. That's right heart failure, at age 32, unfortunately (to put it mildly) for hi[Show More]I can't believe what I'm reading, "my mother, my aunt, my uncle, my sister", and on and on, have taken Darvon and they are all crying because it's being taken off the market. Try waking up and finding the one you love, share a life with, the father of your children has died during the night of heart failure at age 32. That's right heart failure, at age 32, unfortunately (to put it mildly) for him he was prescribed Darvon for his back pain, took the first prescribed dosage that night and never woke up. I just can't believe the horrible comments made by some of you who want to protect this deadly drug and dismiss those who have lost loved ones by insinuating that they abused the drug. Are you all that shallow, people have died someone's child, husband, sister, brother, nephew. I read all your bold self assured comments about how you've been taking this drug for years and have had no bad effects, (have you had your liver checked lately). "How dare they take it off the market it works for me." Let's see, let me play russian roulette with your love ones. Do you really want to take that chance with a member of your family, or yourself? If life is so precious to you that you are willing to take a drug that can cause death to relieve your pain, then think about all those who took that same drug at perhaps the same dosage, but died, their life was just as precious as yours, however they no longer have a voice. I am so relieved to hear that this drug has been taken off the market and no one else will have to suffer the pain my children and I felt. I do feel for those who have chronic pain I don't dismiss the fact that some people are in agony and I understand how frustrating and life alterring chronic pain can be, and the only thing I can say to you is they will always invent new drugs or new treatments, and hopefully you will find some other drug or treatment to relieve your pain. However, my children and I will never bring back the one we lost and there are no drugs or treatment that will ever relieve that kind of pain.

Sue

November 3, 2011 at 12:54 am

This is for Sparkie, as a matter of fact, they took Darvocet off the market because it was causing death, heart issues, etc etc, I had surgery on my neck and took only Darvocet and at the time did not know about the recall however, my husband was in Iraq at the time and I ended up in the heart center in Maine because I have a Left Bundle Branch block, which is the left side electrical system in my[Show More]This is for Sparkie, as a matter of fact, they took Darvocet off the market because it was causing death, heart issues, etc etc, I had surgery on my neck and took only Darvocet and at the time did not know about the recall however, my husband was in Iraq at the time and I ended up in the heart center in Maine because I have a Left Bundle Branch block, which is the left side electrical system in my heart that has basically shut down, due to taking Darvocet, I'm one of the lucky ones that caught it before I had a massive heart attack that I couldnt of come back from, I had to have friends get a hold of my husband in Iraq(where he was fighting a war) to let him know I was in the heart center. So, it wasnt the money that caused the recall, I'm not sure where you got that info from but, if you talk to an atty, there is a class action suit against the companies that dispersed the darvocet, go to your pharmacy and get print outs and if you have had any of the illnesses that could of been affiliated with the Darvocet, then you definately have a case! Take care and good luck to you!

Sparkie

November 2, 2011 at 4:15 am

I personally took Darvocet N 100mg in white tablet form for 9 spinal surgeries and it is the only thing that worked for me. My docs are upset because they took it off the market , all about money they say...now they have to put their pts on vicodin and elderly pts get disoriented and fall from it...also far more addictive than darvocet n 100mg....if someone is going to get addicted they will to an[Show More]I personally took Darvocet N 100mg in white tablet form for 9 spinal surgeries and it is the only thing that worked for me. My docs are upset because they took it off the market , all about money they say...now they have to put their pts on vicodin and elderly pts get disoriented and fall from it...also far more addictive than darvocet n 100mg....if someone is going to get addicted they will to anything they are on. For me it was the PINK DYE in the tabs I could not tolerate. The WHITE were fine....and worked...now I stick with Advil and feldene and that's about it because vicodin does nothing....and I am not going to get addicted because they made a stupid mistake and took if off the market. They should look at Tylenol with codeine that causes more heart palpitations than any drug...so does ultram. It's all about money.....I never had side afffects from darvocet nor ever got addicted. It just worked when I needed something for pain....they voted 14 to 12...hmmmmmmmm I wonder how many needed pain meds and now can't take darvocet n for mild pain....

Dori

October 14, 2011 at 12:57 am

I personally took darvocet PRN for years for migraine headaches and never had any of the effects that are listed. I don't see why they can't put it back on the market and maybe "black box" it as dangerous in dosages other than prescribed. I don't get pain relief from any other med unless i also have to be drowsy or foggy. this si the only med i have ever taken that gets rid of the pain and allows [Show More]I personally took darvocet PRN for years for migraine headaches and never had any of the effects that are listed. I don't see why they can't put it back on the market and maybe "black box" it as dangerous in dosages other than prescribed. I don't get pain relief from any other med unless i also have to be drowsy or foggy. this si the only med i have ever taken that gets rid of the pain and allows me to function normally.I feel alot of us have been overlooked in the big scheme of things. I hope they do reconsider sometime.

janittie

October 12, 2011 at 4:43 pm

i took darvocet for 13 or 14 years not only did i have heart arrhymias and still do but it ate up my liver kidneys and bladder i informed my doctor 2 or more years that it was causing me problems also ashma he said lets just wait and see what happens i was taken off darvocet and put on hydrocodone for my bad discs ra and scolosics im angry because i complained and no one would listen not even the[Show More]i took darvocet for 13 or 14 years not only did i have heart arrhymias and still do but it ate up my liver kidneys and bladder i informed my doctor 2 or more years that it was causing me problems also ashma he said lets just wait and see what happens i was taken off darvocet and put on hydrocodone for my bad discs ra and scolosics im angry because i complained and no one would listen not even the fda..

Patricia

September 21, 2011 at 8:00 pm

I have not written since February 3, 2011. Particle because I had truly hoped and prayed that they would bring this medicine back on the market. and particle because I have gone through a regiment of other drugs and all the side affects they have caused. I have been bed ridden a good amount of that time. The last drug we tried was Savella. Taking 1/4 of the recommended amount. I can''t say that I [Show More]I have not written since February 3, 2011. Particle because I had truly hoped and prayed that they would bring this medicine back on the market. and particle because I have gone through a regiment of other drugs and all the side affects they have caused. I have been bed ridden a good amount of that time. The last drug we tried was Savella. Taking 1/4 of the recommended amount. I can''t say that I had any relief from the pain but did develop headaches, tremmers and depression. A feeling that I was going to crall out of my own skin. I stoped the medication and the pain is even worse than it was before. I have begged directly to the FDA to bring Darvon back. However they did noot respond.

Laura

August 22, 2011 at 5:32 am

I have fibromyalgia and have been on Darvocet as needed for several years. One prescription of 30 tablets will last me over 3 months generally unless I have a bad flare-up. I have had NO problems with this drug ever and am not addicted to it. Despite what some people seem to think, not everyone will become addicted to this drug unless they are not following the directions or have a predispositio[Show More]I have fibromyalgia and have been on Darvocet as needed for several years. One prescription of 30 tablets will last me over 3 months generally unless I have a bad flare-up. I have had NO problems with this drug ever and am not addicted to it. Despite what some people seem to think, not everyone will become addicted to this drug unless they are not following the directions or have a predisposition to addiction. I cannot take anything with Codeine (which is in most painkillers) due to a rare reaction where it doesn't clear out of my system and I will overdose on it. Since this has been banned, I have not found ANYTHING that helps with my pain. I have tried Lodine (doesn't help), Lyrica (makes it worse), and Gabapentin (makes it worse). I am running out of options here. I don't want to take anything that knocks me out and makes me unable to function normally. That was the great thing about Darvocet - I could take it and still function normally. I don't understand why some consumer group has enough pull to get this drug banned when the number of people affected is overall a small number. There have many more deaths due to the overdose of hydrocodone, oxycontine, etc... yet they are still handing them out like candy to people. Trust me on this - I know a VERY large group of people who take these drugs and are addicted to them! I also know quite a few who have actually died from accidental overdoses from them. If you go look at the rated of death of these drugs, you have triple the amount in one year than in the 20 year study of Darvocet (2000). I listen to commercials on TV that advertize drugs and am amazed at the side effects they list - with some being cancer or death! How in the world are these drugs still allowed when Darvocet, with so many less side effects, is banned? I agree with Josephine as well - I think the older drugs are being pushed out to make way for new, EXTREMELY expensive drugs and its all about the profits - not the actual effectiveness and safety of the drugs. Please bring this drug back - my life has gone to H*** since this was banned!

Scotty

July 19, 2011 at 2:46 pm

My wife currently has metastatic Melanoma and is in considerable pain from time to time. Darvocet is the only drug she has found that she can take without other debilitating side effects. She has taken other drugs over the yrs for pain relating several surgeries and has found nothing other than Demarol/phenagrin combination that will control severe pain without severe nausea and or headaches. It s[Show More]My wife currently has metastatic Melanoma and is in considerable pain from time to time. Darvocet is the only drug she has found that she can take without other debilitating side effects. She has taken other drugs over the yrs for pain relating several surgeries and has found nothing other than Demarol/phenagrin combination that will control severe pain without severe nausea and or headaches. It seems ludicrous to us that a drug that is proven very effective in many patients is removed from the market because a very small percentage have problems. We have only a very few left and she has about six months to live so I guess she doomed to live most of her remaining life in a nauseated stupor from taking the more addictive hydrocodon, vicodin type drugs in combination with compazine or zofran because some bureaucrats decided that they knew more than the Doctors that treat her on a daily basis. I agree with Josephine that the drug giants have some new drug they want to sell for several dollars per dose and opposed to pennies per dose is why Darvocet and darvon were taken off the market because most of the other drugs still on the market are much more dangerous and addictive than Darvocet. Please join us on contacting your local congressmen an senators and ask them to demand a review of this fiasco as they have allowed the bureaucracy to remove a very effective medication from the market.

Judy

June 23, 2011 at 2:06 pm

I haven't read ALL the comments on this page, but enough to know I'm not crazy for being so upset that Darvon/Darvocet has been taken off the market. I'm right there with everybody else about how well Darvocet works for my pain (arthritis) without side effects. It scares me to think about taking the alternatives. Not having Darvocet to take means many more hours to do something for having to sto[Show More]I haven't read ALL the comments on this page, but enough to know I'm not crazy for being so upset that Darvon/Darvocet has been taken off the market. I'm right there with everybody else about how well Darvocet works for my pain (arthritis) without side effects. It scares me to think about taking the alternatives. Not having Darvocet to take means many more hours to do something for having to stop time after time for the pain. As for acetaminophen being stronger than Darvocet, that's nuts. And, if you want to kill yourself just take a bunch of that. Your liver won't like it! Just don't plan on dying very quickly. Josephine's letter pretty well summed it up for me. The whole thing with Darvocet being taken off the market just doesn't make sense. So here I am stretching out my last few Darvocet wondering what the heck am I going to do when they are gone.

Josephine

June 18, 2011 at 12:04 am

Taking Darvocet off the market is a crime! My doctor prescribed it several years ago and it has been the only effective pain control with absolutely NO SIDE EFFECTS that I've taken. The FDA told me that they do not BAN DRUGS, they only ADVISE pharmaceutical companies to REMOVE a drug from the marketplace after an "advisory" panel recommends. This Public Citizens group that is mentioned at the b[Show More]Taking Darvocet off the market is a crime! My doctor prescribed it several years ago and it has been the only effective pain control with absolutely NO SIDE EFFECTS that I've taken. The FDA told me that they do not BAN DRUGS, they only ADVISE pharmaceutical companies to REMOVE a drug from the marketplace after an "advisory" panel recommends. This Public Citizens group that is mentioned at the beginning of this article apparently sent a petition to the mysterious advisory panel asking that Darvon and Darvocet be withdrawn, and the FDA complied. The company in Kentucky that made and marketed Darvocet dare not restore it to the thousands of sufferers who have bombarded the FDA with pleas for its return because of one word - liability. In this society it takes only one adverse reaction to a drug (especially and oldie and goodie like Darvocet) for a massive lawsuit to follow. Remember Vioxx? The FDA admitted to me that they have received thousands and thousands of calls from people who depended on Darvocet to give them relief from chronic pain. In my case, since the alternatives my doctor has pitched give no relief and have horrible side effects, my life has taken a severe downturn. My mobility is greatly reduced, and the 24 hr. cycle of pain is constant. I was told that there is a consumers' group actively seeking repeal of the ban who are based in Washington, D.C., but none of my searching for them has brought them to light so far. I've contacteded Senators and Representatives to ask for their support - zero results. I believe that the pharmaceutical giants who have a new drug to push look around to see what older (usually a generic like Darvocet became) drug can be pushed out to make room for the new, much more expensive pill. There are so many really problematic and ineffective pills out there that the FDA allows to be produced and sold that one has to wonder if they have a sweetheart deal going with these companies. Even with all the warnings following the newer ones on T.V. commercials, they seem to prosper and are allowed to be marketed. As for this Public Citizens bunch of do-gooders, I wish they would keep their noses out of FDA matters and us citizens who know by experience that a medication is beneficial and can't get anything to replace its efficacy. I'd love to sign any petition that would have enough pressure to get Congress to repeal this suspicious "ban." I want and need my Darvocet life to be returned to me!!!

randy

May 14, 2011 at 2:13 am

Was taking darvocet for 12 years for severe arthiritis. My doctor had blood draws every 6 months and monitored my health very close. Never any problems. No withdraws but pain is back! Now on tramadol and it has to be the worst medicine ever made. What has happened to this society that is against medicines that work for many of us?

Louise

April 16, 2011 at 10:09 am

There is an attorney that has a pitition against the FDA..Her name is Barbara L. Maw....Google her and find her webpage and email, write her about all this..She is very smart and has made progress..If the FDA does not put darvon and darvocet back on the market shes going to put a federal law suit on FDA..She is very good..She is working with the companys that were making Darvon and Darvocet.. Ive[Show More]There is an attorney that has a pitition against the FDA..Her name is Barbara L. Maw....Google her and find her webpage and email, write her about all this..She is very smart and has made progress..If the FDA does not put darvon and darvocet back on the market shes going to put a federal law suit on FDA..She is very good..She is working with the companys that were making Darvon and Darvocet.. Ive been taking darvocet for 10 years..2 a day..and its the only med. that helps me..Ive tried the strong drugs that the fda wants us to get addicted to..I can not take them..

Jimmy

April 16, 2011 at 8:51 am

I have severe arthritis and darvocet has been prescribed to me for a long tiime. Dr. kept close watch on me. A long respected pharmacist advised me this was the safest drug that one could take. Now if one wishes to commit suicide, he or she will find a way. If one is stupid enough to take a bottle of darvocet to kill oneself; please do not bar others that are in pain just because suicides occur[Show More]I have severe arthritis and darvocet has been prescribed to me for a long tiime. Dr. kept close watch on me. A long respected pharmacist advised me this was the safest drug that one could take. Now if one wishes to commit suicide, he or she will find a way. If one is stupid enough to take a bottle of darvocet to kill oneself; please do not bar others that are in pain just because suicides occur. That patient abusing Darvocet can use almost any medicine to the extreme to commit suicide. Are you ( the FDA ) going to bar every medicine on the market? You will have to because as I stated, any person that means to commit suicide will do it one way or another,People are responsible for their own self well being. The FDA is listening to a small minority and their greedy lawyers. One can sue over anything today. Common law never comes into play. Banning a most effective and safe drug is wrong. The FDA only banned Darvocet by two votes. And every Dr, I talked to was surprised and could not understand such a decision.

Laura

April 5, 2011 at 1:58 pm

My husband has been using Darvocet for over 20 yrs. for chronic pain issues and has been able to lead a normal productive life. Since the FDA in all of their infinite wisdom have removed this medication, my husband has not found a suitable substitute and is reduced to having pain, missing work and not being able to enjoy life. I don't understand how they could remove a drug that was helping mill[Show More]My husband has been using Darvocet for over 20 yrs. for chronic pain issues and has been able to lead a normal productive life. Since the FDA in all of their infinite wisdom have removed this medication, my husband has not found a suitable substitute and is reduced to having pain, missing work and not being able to enjoy life. I don't understand how they could remove a drug that was helping millions of people. Watching my husband suffer breaks my heart and there is nothing that I can do to help him.

Joyce

March 11, 2011 at 1:46 am

My 85 year old mother has taken darvacet for her extreme due to osteoporosis for many years. She only takes it at bedtime and it has never have her any trouble. Now I have to give her 2 extra stringth tylenol a day. That is 350 more mgs a day then she was taking in darvacet. Not long afterward She started to have extreme swelling in her foot and ankle. At this time I am worried that she may g[Show More]My 85 year old mother has taken darvacet for her extreme due to osteoporosis for many years. She only takes it at bedtime and it has never have her any trouble. Now I have to give her 2 extra stringth tylenol a day. That is 350 more mgs a day then she was taking in darvacet. Not long afterward She started to have extreme swelling in her foot and ankle. At this time I am worried that she may get phlebits or worse. I am not going to give my mother percacet, vicaden, oxyconten or any of those drugs recommended. I do not wish to turn my mother into a zombie. It was not right to take a drug away that helped so many people. Do you really know that these people affected were evem taking the drug properly. There are so many other drugs on the market with more dangerous side effects than this one, but there still there. I think just like tobacco, you should put a warning label on it and leave it up to the person whether they wish to take it. I don't see you recalling cigarettes. I lost my father, and 2 of my uncles to tobacco. I would like to sue you for the removel of this drug without concidering the effects it would have on the many people who used to make dalily living possible without pain. It was heartless and cruel.

LEONARD

February 28, 2011 at 10:56 pm

The problem is not with propoxyphene. The problem is with the subscribing. Instead of writing a prescription for Darvon or a stronger medicine, Doctors are writing prescriptions that increase the amount of propoxyphene for pain relief. Sometimes as many as tablets per day. Yet, you never hear anyone say take 10-12 aspirin per day. Of course this high dosage of propoxyphene is not good. I hav[Show More]The problem is not with propoxyphene. The problem is with the subscribing. Instead of writing a prescription for Darvon or a stronger medicine, Doctors are writing prescriptions that increase the amount of propoxyphene for pain relief. Sometimes as many as tablets per day. Yet, you never hear anyone say take 10-12 aspirin per day. Of course this high dosage of propoxyphene is not good. I have been using propoxyphene for back pain for over 20 years and I have never had a problem with my heart or suicide. However, I only take one to two tablets as needed for pain. I find that within 15 minutes of taking propoxyphene, my pain subsides and I am able to find restful sleep without waking up in the morning feeling drugged. Now, the only thing available to me is oxycodone, which is probably one of the most addictive drugs on the market and leaves me feeling drowsy when i wake. I believe the real reason this withdrawal has happened is that propoxyphene is effective and cheap. As a result, this means that other new drugs are not selling as well and the drug company wants to sell more new drugs such as oxycotin. I wish for a class action suit on behalf of the millions of propoxyphene users who have had no problems with this medicine and who find fast relief without addiction.

Sylvia

February 18, 2011 at 1:53 pm

I WAS taking Darvoect for arthritis pain, prescribed by my cardiologist. I am aware of the side effects as should everyone who takes ANY medication. all these people who have died or have become affected with heart problems--did you not read the wrning label the company provided for you. I would never sue the drug company unless I was stupid & couldn't read. I also would not blame my dr. With [Show More]I WAS taking Darvoect for arthritis pain, prescribed by my cardiologist. I am aware of the side effects as should everyone who takes ANY medication. all these people who have died or have become affected with heart problems--did you not read the wrning label the company provided for you. I would never sue the drug company unless I was stupid & couldn't read. I also would not blame my dr. With the way health care is today Drs have so many patients they can't keep up with all the things they used to be able to. when I am prescribed a new med I always make the dr look at my chart see if they will all mesh. We have to take some responsibility for our own care & stop blaming companies for something we shold have known about just simply by reading the warning label. Have you read the labels of the OTC pills, Advil, Aleve, Motrin. It'[s either a bad heart or kidney failure. I was on Darvocet for 39 yrs, & yes I do have a heart problem, but I am geneticaly disposed to highblood pressure, am lazy, overweight, so my heart prblems are MY fault not the drug company. I have had heart surgery * guess what my surgeon prescribed Darvocet for pain. I am scared to death for anything to break, etc. what will I take for pain med now. Darvocet may or not be a bad drug for some, but we are over 21 & can read warning labels so should be able to make a decision if we want to continue with this drug. Incidentally, the drug company has already come out with another drug. Go to their website check it out. I'd love to find an attorney to sue FDA for my pain & suffering!!!

Sara

February 13, 2011 at 5:47 pm

Darvocet-N was the only pain killer I could take without projectile vomiting, now I'm left with no choice

Corinna

February 12, 2011 at 6:42 pm

I had a shoulder surgery in Dec. 2010. The only pain medication that worked for me was Darvocett. I have tried Vicodin and it has given severe side effects. I am due to have a second surgery done on my shoulder in a couple of weeks. The vicodin gives me nausea and severe head aches. Darvocett has been the only pain medication that has been of some relief to me after my first surgery. Tylenol alone[Show More]I had a shoulder surgery in Dec. 2010. The only pain medication that worked for me was Darvocett. I have tried Vicodin and it has given severe side effects. I am due to have a second surgery done on my shoulder in a couple of weeks. The vicodin gives me nausea and severe head aches. Darvocett has been the only pain medication that has been of some relief to me after my first surgery. Tylenol alone does not begin to curb the pain after surgery. Does anyone know of a pain medication that can be used post-op that has the same propoxyphene compund used in Darvocett?

Patricia

February 3, 2011 at 4:32 am

I don't know if it's a sign of the times or if this is what happens when a drug is made illegal. It seems that the FDA has opened a new can of worms. Making normally honest, good people drug dealers. It's tough out there. And now we have more expense by having to go to a higher priced replacement for Darvocet. So these folks are trying to come up with funds to buy their new medication. Darvocet th[Show More]I don't know if it's a sign of the times or if this is what happens when a drug is made illegal. It seems that the FDA has opened a new can of worms. Making normally honest, good people drug dealers. It's tough out there. And now we have more expense by having to go to a higher priced replacement for Darvocet. So these folks are trying to come up with funds to buy their new medication. Darvocet through Medicare D plans ran about $9.00 for a 90 day supply. They are now selling on the street for $5.00 each.(PILL) I was made such an offer today. But declined. I pray that we have found something I can take to help with my Fibromyalgia..Now all I have to do is come up with $147.00 a month on my S.S. to afford it. There is not a generic for this med. That means I will reach my maximum coverage faster. And all my medications will go up. Another good job done in Washington.

Patricia

January 27, 2011 at 11:00 pm

Angela, First of all my condolences on the loss of your mother. I know the loss of a mother is the hardest thing I have ever had to face. However, you did not say how old your mom was or what her health was at the time of her death. I know her Drs. did not prescribe Darvocet. without a reason. What was she suffering from? If you read the letters above you may note I am not a stranger to this site.[Show More]Angela, First of all my condolences on the loss of your mother. I know the loss of a mother is the hardest thing I have ever had to face. However, you did not say how old your mom was or what her health was at the time of her death. I know her Drs. did not prescribe Darvocet. without a reason. What was she suffering from? If you read the letters above you may note I am not a stranger to this site. I have been taking the generic brand of Darvocet for 13 years with no side effects. I was fine until they took it off the market now I am housebound again. God Bless you in your time of sorrow.

james

January 27, 2011 at 6:33 am

Do you realize that these drugs were recalled in the UK YEARS ago because of these same problems with the drugs. I'm very happy with this news. This is not a case of addiction but a case that this drug has led to many deaths.

Angela

January 25, 2011 at 10:06 pm

My mother passed aways September 27, 2010 Before that time she was currently taking darovcets as prescribed by her doctor for years. I would like to if darovcets play a rolling in her death.

Patricia

January 24, 2011 at 5:32 pm

lI just made a phone call to 800-FDA-1088 I spoke with arepreseniitive and registered a complante about Darvocet being taken off the market.She stated She would make a report and forward it to the proper people. I then went to www.fda.gov. I did not find a way to make a statement on the site as we have here. But there is some very interesting reading. I seem that in the testing that was done they [Show More]lI just made a phone call to 800-FDA-1088 I spoke with arepreseniitive and registered a complante about Darvocet being taken off the market.She stated She would make a report and forward it to the proper people. I then went to www.fda.gov. I did not find a way to make a statement on the site as we have here. But there is some very interesting reading. I seem that in the testing that was done they found less than 1% of the people tested had minimal side affects to this drug. Please if your letter are sincer call that number and talk to a represenitive ASAP. There are far too many of us suffering because of this decission.

Dana

January 20, 2011 at 8:14 pm

I too have taken Darvocet and Darvon for more than 30 yrs (on and off). I now have cronic widespread pain and Darvocet is about the only pain med that I can take besides Oxycontin. I can not take any of the Hydro meds like Vicodin and now I'm stuck taking the addictive med Oxycontin. So thanks FDA for helping me start on an addiction, I'll send you the rehab bill.

Vonnie

January 20, 2011 at 5:08 pm

I have taken Darvocet for over 30 years because of a devastating back injury in an auto accident. My doctors have tried almost everything that is NOT narcotic and nothing worked. Now I'm being forced to take another STRONGER NARCOTIC for this problem. I fail to see how this is going to solve the problem. If a person is suicidal, they WILL find a way to end their life. It's thier choice and th[Show More]I have taken Darvocet for over 30 years because of a devastating back injury in an auto accident. My doctors have tried almost everything that is NOT narcotic and nothing worked. Now I'm being forced to take another STRONGER NARCOTIC for this problem. I fail to see how this is going to solve the problem. If a person is suicidal, they WILL find a way to end their life. It's thier choice and their responsibility. I believe we'll find that the solution will be worse than the problem.

tammy

January 17, 2011 at 7:22 pm

It is my opinion tha the pharmacy companies can not make huge profits off of medications that no longer have protected patents. Once the drug formulas are developed in to generics and are more affordable, it is in the best interest of the drug companies to not fight the recall. If you have medicare and a doctor prescribes a specific drug by name with no generic substitute it is covered by the go[Show More]It is my opinion tha the pharmacy companies can not make huge profits off of medications that no longer have protected patents. Once the drug formulas are developed in to generics and are more affordable, it is in the best interest of the drug companies to not fight the recall. If you have medicare and a doctor prescribes a specific drug by name with no generic substitute it is covered by the government. So big companies will sometimes release new studies or longterm studies based on patient usage and actually tell the government maybe you should recall this. And by the way we have another BETTER MORE EXPENSIVE DRUG TO REPLACE IT..and of course it is covered by medicare.. Thats why you can't take Darvocet anymore. I had a surgery 15 years ago, I was on darvocet for 3 months. Then guess what, that was it. I also think if your 87 years old and taking darvocet for many years they should just leave you alone and let you take what has always worked.

Patricia

January 17, 2011 at 6:42 pm

common side effects: Constipation diarrhea; dizziness;gas;headache;heartburn;nausea;stomach upset;stuffy nose. Severe allergic reactions(rash;hives;itching;trouble breathing;tightness in the chest;swelling of the mouth;face,lips,or tongue) bloody or or black tarry stools;change in the amount of urine produced;chest pain;confusion;dark urine;depression;fainting;fast or irregular heartbeat;fever;chi[Show More]common side effects: Constipation diarrhea; dizziness;gas;headache;heartburn;nausea;stomach upset;stuffy nose. Severe allergic reactions(rash;hives;itching;trouble breathing;tightness in the chest;swelling of the mouth;face,lips,or tongue) bloody or or black tarry stools;change in the amount of urine produced;chest pain;confusion;dark urine;depression;fainting;fast or irregular heartbeat;fever;chills, or persistent sore throat;mental or mood changes; numbness;of an arm or leg: shortness of breath: sudden or unexplained weight gain;swelling of hands, legs, or feet;unusual bruising or bleeding;unusual joint or muscle pain;unusual tiredness or weakness; vision or speech changes;vomit that looks like coffee grounds; yellowing of skin or eyes. ( Darvocet ) NO my friends, Aleve, which can be bought over the counter. It's what I have tried to replace my Darvocet with. I am experiencing many of the more severe side effects. Now what?

Deltha

January 17, 2011 at 3:41 pm

I found out that Darvocet had been recalled when I went to get my prescription refilled. It was changed to Ultracet and I have been taking it for 1 week. I was prescribed Darvocet for arthritis pain and have been taking it for over 12 years. The new prescription has done nothing for my back and knee pain. I am not sleeping due to the severe pain in my back and legs. I am 87 years old and app[Show More]I found out that Darvocet had been recalled when I went to get my prescription refilled. It was changed to Ultracet and I have been taking it for 1 week. I was prescribed Darvocet for arthritis pain and have been taking it for over 12 years. The new prescription has done nothing for my back and knee pain. I am not sleeping due to the severe pain in my back and legs. I am 87 years old and apparently Darvocet has not led to any other heath concerns as of yet. I think it is disturbing how the government can just take something away because they think its bad.

Alice

January 15, 2011 at 4:25 am

I am a disabled veteran with chronic pain from a number of old injuries that flares up several times a year especially with dramatic weather changes. For years I recieved precriptions for Darvocet for use when my painflares were particularly serious. Not once have I ever used the total amount prescribed. Since the recall I have been prescribed Dilaudid...and the concerned reaction I have recie[Show More]I am a disabled veteran with chronic pain from a number of old injuries that flares up several times a year especially with dramatic weather changes. For years I recieved precriptions for Darvocet for use when my painflares were particularly serious. Not once have I ever used the total amount prescribed. Since the recall I have been prescribed Dilaudid...and the concerned reaction I have recieved from every medical professional prompted me to discuss it with my pharmacist. She explained that Dilaudid is much more addictive than Darvocet, so it has to be taken with far more care. I have always been afraid of developing a dependence on Darvocet, and have been very careful, so being careful is not a problem for me. I personally don't find much merrit in the reasons for the Darvocet/Darvon recall, but I think it is important that everyone be made aware of the very serious risks with the alternatives they are now providing. I hope something better than Dilaudid comes available for me... by that I mean LESS ADDICTIVE. All the talk of how addictive Darvocet was, and how ineffective it was, is the main basis of why I don't trust the research. I have a sister who has a serious addiction problem with opiates...(why my meds are kept locked in a safe)... and when she found out I was only Darvocet for pain, she scoffed, said "that sh..t is useless" and has never since tried to coax me out of any. Now she's on methadone full time for her opiate addiction...and we have no contact. If even serious opiate addicts consider Darvon/Darvocet to be beneath their consideration, it doesn't seem to me like it is a great a threat as the alternatives they are foisting on us now.

George

January 13, 2011 at 7:49 pm

I have been taking DARVOCET for more than 30 years and have had no side effect's,some times's I go weeks with out taking any so I really dont thibn they are habit forming, I can take them or leave them. Are going to ban Car's and Air planes because people die in wreck's DONT THINK SO

JOSEPH

January 13, 2011 at 1:28 pm

this comment is for you patricia, may GOD BLESS YOU, WHAT THE DOCTOR'S WON'T DO JESUS WILL, KEEP THE FAITH, I WILL AGREE, WITH YOU IN PRAYER, THAT YOU MAY BE HEALED, LIKE THE WOMAN WITH THE ISSUE OF BLOOD TOUCHING JESUS'S GARMENT, I TOO WAS DIAGNOSED WITH FIBROMYALGIA,AND WAS TAKING PRO POXY NAP FOR A LONG TIME AS WELL, WHEN TAKING MEDICINE MAKE SURE YOU EAT FIRST,

Patricia

January 12, 2011 at 1:06 am

The 17th of January I will have been off my regular regiment of Propoxy N/APAP otherwise known as Darvocet. I am now an invalid. My pain from Fibromyalgia has returned with a vengeance. I live in a pair of fleece pajamas because they are soft enough not to irritate my skin. Other cloths are like rubbing someone with a low grade fever it makes the skin crawl. I have a friend who is picking up milk [Show More]The 17th of January I will have been off my regular regiment of Propoxy N/APAP otherwise known as Darvocet. I am now an invalid. My pain from Fibromyalgia has returned with a vengeance. I live in a pair of fleece pajamas because they are soft enough not to irritate my skin. Other cloths are like rubbing someone with a low grade fever it makes the skin crawl. I have a friend who is picking up milk and bread for me. I have not been able to attend church. And gave my resignation to serve on the vestry any-longer. I canceled my membership in the Red Hat origination that I belonged to. I can no longer play Canasta, because I have to drive to where we play. And that would mean having to dress. I had forgotten just how devastating this disease is. But then I was living like a normal 68 year old woman. Sure I had my aces and pains but they were not debilitating . My heart goes out to the rest of you in pain and unable to take stronger pain killers. I have a few left and when the pain is so unbearable that I think I will go crazy, I take one, it eases the pain long enough for me to not think it might be better to leave this world behind and go to a place where there is no pain.

Barbara

January 8, 2011 at 2:30 am

I have been on darvocet for many years because of 5 herniated discs and arthritis. Nothing else helps the pain but I am now concerned because my husband was also on darvocet for arthritis pain in his legs and recently passed away from a heart attack. He never abused the medicine and didn't take it every day. He had no signs of heart problems, it all happened very suddenly. I do not know if it [Show More]I have been on darvocet for many years because of 5 herniated discs and arthritis. Nothing else helps the pain but I am now concerned because my husband was also on darvocet for arthritis pain in his legs and recently passed away from a heart attack. He never abused the medicine and didn't take it every day. He had no signs of heart problems, it all happened very suddenly. I do not know if it was from darvocet or not so don't know what to do for myself. Hope they find out if this is just a few people not taking the medicine the way they should or if it is actually the drug. I read one women saying we are all selfish thinking of ourselves because her son died taking SOMEONE ELSES MEDICINE, she is the one not being realistic.

Bernice

January 7, 2011 at 3:26 pm

I have a VERY low tolerance to medication. After a plethora of medicines were tried it was Darvocet that I could control by taking tiny dosages at night only. In 1999 I shattered my knee-cap, went through four surgeries and finally a total knee replacement, I fractured my L-3, broke my finger and had Oral dental surgery. I KNEW darvocet would ease those pains rather than be in a horrible state of [Show More]I have a VERY low tolerance to medication. After a plethora of medicines were tried it was Darvocet that I could control by taking tiny dosages at night only. In 1999 I shattered my knee-cap, went through four surgeries and finally a total knee replacement, I fractured my L-3, broke my finger and had Oral dental surgery. I KNEW darvocet would ease those pains rather than be in a horrible state of trying new knock out drugs. Leave well enough alone in people who use it wisely. My doctors know my history and trust my judgement.

Patricia

January 6, 2011 at 11:10 pm

The FDA needs to wake up and smell the coffee. The big scar that if you had your child vaccinated it would cause Autism. Was nothing but fraud. A big lie, a hoax, not true. A lot of lawyers paid big bucks to file bogus suits against the makers of the vaccines. visions of the past haven't we been here before. The scare on breast implants. You had better look again FDA. It's time to put Darvocet bac[Show More]The FDA needs to wake up and smell the coffee. The big scar that if you had your child vaccinated it would cause Autism. Was nothing but fraud. A big lie, a hoax, not true. A lot of lawyers paid big bucks to file bogus suits against the makers of the vaccines. visions of the past haven't we been here before. The scare on breast implants. You had better look again FDA. It's time to put Darvocet back on the market. I had just had a prescription filled which I did not flush down the toilet as suggested. I was in so much pain today I took one damn if I don't feel human again, the pain in my back and legs have almost subsided. I was able to put my decorations away and vacuum, all by myself My husband will be so delighted. I just hope my stash lasts until someone comes to there senses.

Kate

January 6, 2011 at 11:10 pm

I would like to take great exception with all of the comments from people who believe that the acetaminophen component of Darvocet is the only aspect of the drug that provides pain relief. I have had Fibromayalgia and Multiple Sclerosis for 20 years, and I am very, very sensitive to all medications. I can tell you that even Extra-Strength Tylenol does not begin to touch my pain when I have a ser[Show More]I would like to take great exception with all of the comments from people who believe that the acetaminophen component of Darvocet is the only aspect of the drug that provides pain relief. I have had Fibromayalgia and Multiple Sclerosis for 20 years, and I am very, very sensitive to all medications. I can tell you that even Extra-Strength Tylenol does not begin to touch my pain when I have a serious flare of FMS, or a really bad bout of spascticity from MS. Darvocet has been a life-saver for me for all of these past 20 years. I do not take it regularly. I only take it for break-through pain, it works great, and has very few side effects (at least for me.) It has given me relief from excruciating pain when my regular meds of Tylenol or Tramadol is not enough. I would like for everyone to remember that there are patients with CHRONIC pain, and for us it is a daily balancing act to just get through the day. For those of us who cannot take codeine, we do NOT have an alternative drug that is "just as good." If they are worried about overdosing, addiction, and suicide with Darvocet, why are the same concerns not just as valid for oxycodone (Vicodin) or Percocet, the next options after Darvocet if OTC pain killers or Tramadol is not strong enough? Do the powers that be actually believe that we will all be better off using Fentanyl or morphine! )Look up their side effects if you are not familiar with them.) Without Darvocet, these drugs are the next step up for severe chronic pain if a patient cannot take codeine. How would all of the healthy, pain-free people, who came up with this idiotic idea, like to live with the side effects of those drugs every day of their life? I'm with Sue about every point she made, and would also like to point out that for the niche of chronic-pain patients in this country who cannot tolerate codeine, they have just handed down a crushing blow to possibly millions of peoples' quality of life. Thank you very much, FDA.

christina

January 5, 2011 at 1:16 pm

I"ve been on darvocet for almost 20yrs. I asked my Dr. last year if this drug was safe he told me oh it is 100% safe and that he would not give me something that was not. In march of 09 my Dr. was concerned about my heart and ordered a ultra sound on it. Was told my heart wasn"t pumping the blood in like it should. I belive its from taking the darvocet. There are no heart problem in my family.I"am[Show More]I"ve been on darvocet for almost 20yrs. I asked my Dr. last year if this drug was safe he told me oh it is 100% safe and that he would not give me something that was not. In march of 09 my Dr. was concerned about my heart and ordered a ultra sound on it. Was told my heart wasn"t pumping the blood in like it should. I belive its from taking the darvocet. There are no heart problem in my family.I"am only 55.

mary

January 5, 2011 at 2:16 am

I was on darvocett for about 7-8 years aftter trying other pain medications with ill effects. AAt the end i was on up to 4 a day if needed depending on how much i pushed my self. Ihave degenerative disc disease l1-l5 was fusedd before I h had severe leg pain and after fusion sever back pain and muscle spas,ms with severe scolosis developed. they had me on low dose fentyl patch startingin dec and[Show More]I was on darvocett for about 7-8 years aftter trying other pain medications with ill effects. AAt the end i was on up to 4 a day if needed depending on how much i pushed my self. Ihave degenerative disc disease l1-l5 was fusedd before I h had severe leg pain and after fusion sever back pain and muscle spas,ms with severe scolosis developed. they had me on low dose fentyl patch startingin dec and iwas decreasing the darvocett then with loss o darvocett increased the fentynlcI became a mess they are lowinwerinf fentyl what will i use the ordere a pill i took years ago that made me spacey so i don't take it So i ask dear god to get me through it.I try to be seelf sufficient but my dauughter yells to go sit down . I want to be able to stay in my home.

Patricia

January 3, 2011 at 8:00 pm

O k everyone I am back. The more I learn about this recall the more I will return to let the rest of you know what I have found. I spoke with my pharmacist while picking up another prescription for a cold. we spoke at length about the recall. In a word its MONEY. The people on this committee are being scrutinized by the government as to is this a cost we can cut back on. Are they doing their job,[Show More]O k everyone I am back. The more I learn about this recall the more I will return to let the rest of you know what I have found. I spoke with my pharmacist while picking up another prescription for a cold. we spoke at length about the recall. In a word its MONEY. The people on this committee are being scrutinized by the government as to is this a cost we can cut back on. Are they doing their job, are they contributing to the cost. The next money thing is that at one time Eli Lilly owned the right to this drug. This company sold those rights to a smaller drug company. If Eli Lilly still owned this drug they would have the funds to fight this. The smaller Company does not. Xanadyne Pharmaceuticals Inc. Contact this company and your Senator, Congressman to let them know we want it back on the market. That there is a need among millions for this medication. Try the talk shows Dr. Phil, The View what ever you watch try to get them to listen. If enough of us contact them we will get a response. It is our job to get the corrected.

Barbara

December 31, 2010 at 7:42 pm

I am not on Darvocet but looking for a drug that will help without making me stupid/foggy. To live with chronic pain is enough to make you depressed and potentially suicidal on it's own. Those who don't experience it have no clue. Anyone with real chronic pain knows tylenol and aspirin don't work and have their own dangers. I don't understand why this drug is being picked on when there are so many[Show More]I am not on Darvocet but looking for a drug that will help without making me stupid/foggy. To live with chronic pain is enough to make you depressed and potentially suicidal on it's own. Those who don't experience it have no clue. Anyone with real chronic pain knows tylenol and aspirin don't work and have their own dangers. I don't understand why this drug is being picked on when there are so many drugs out there with this potential side effect. Just watch the TV ads and listen to the fast spoken list of potential side effects of many drugs. Yes, they must warn you and doctors that prescribe these meds should be watching you and asking questions EVERY time they see you to determine changes in pt mental health. I think Phamacists who probably see the pt more often should also be watching and asking. Just banning a med that has helped people for years is not the answer. Educating and monitoring is more useful. This side effect is not happening with one pill and children should not be taking it because they are more likely to have bad effects. I am not negating the tragedy of suicide but I know that this potential side effect is in place on meds I am taking now that aren't working well at all. My family knows the potential side effects and pay attention to my moods, I just wish the medicine would really work.

Darlene M

December 30, 2010 at 12:24 pm

I have been an RN for 32 years. I have chronic pain and want to keep working fulltime as an RN. I am severely allergic to all the codeines and codones and cannot function with the altered mental capacity caused by stronger narcotics. I get relief enough to function by taking darvocet without be incapacitated mentally. I have never had any side effects from the Darvocet and am not addicted. Ultr[Show More]I have been an RN for 32 years. I have chronic pain and want to keep working fulltime as an RN. I am severely allergic to all the codeines and codones and cannot function with the altered mental capacity caused by stronger narcotics. I get relief enough to function by taking darvocet without be incapacitated mentally. I have never had any side effects from the Darvocet and am not addicted. Ultram causes severe itching. Tylenol, Lyrica, NSAIDS, COX2 inhibitors, benzodiazepines, celebrex, bextra, nuerotin......have all been tried and nothing works for me like Darvocet and without side effect or allergic problems. I have responsibly used, under the direction of pain management MD and family MD, and benefitted from use of Darvocet for my chronic pain. I will now probably have to stop working and contributing to society as an experienced RN and go on permanent disability because the pain is unbearable without the darvocet long term. I don't have withdrawal, just pain, when I don't take the medication. Chronic pain is a legitimate medical condition- mine is from congenital spinal stenosis and years of lifting heavy patients and equipment causing damage to 7 intervertebral discs. Unfortunately, many educated, degreed, experienced medical professionals, including pharmacists, doctors and nurses, do not recognize and properly treat pain. There is still stigma and shame associated with chronic pain. I have worked for years in Emergency and in Surgical Recovery and Intensive Care Units. I routinely have to educate my peers an subordinates how to think about and treat pain. We are still in the dark ages about confusing pain management with addiction, lawlessness, and other sordid traits. Pain is just that= PAIN. Pain has been proven repeatedly to adversely affect healing, productivity, length of life, quality of life. Ignorance is not bliss. Double blind studies and YEARS of experience demonstrate that Darvon compounds ARE effective for many pain sufferes. Not every drug works for every patient. That's why there are so many kinds of drugs. Allergies are another reason there need to be several classes and families of drugs. Stop vilifying pain patients, please. Just living with pain is hard enough. All drugs have side effects of some kind. Educate yourself and decide if the benefit ourweighs the risk. I am very educated. I have a degree in cardiopulmonary science and an advanced nursing degree, 32 years critical care nursing experience, 53 years of life experience, 25 years of pain history, so I feel qualified to offer my opinion. I respect the opinion of others,but would ask the question, is insulin addictive and is it without side effects or risk of death if abused and are diabetics bad people? The obvious answer would be "no". Same for chronic pain....

Patricia

December 30, 2010 at 2:18 am

respond to Bonnie: this medication has been on the market for 58 years in that time 2000 people have had "side affects while millions have taken this medication without any side affects. suggested replacement for this is Hydrocodone, hydroxyzine, Oxycodone, gabapentin ect. I am sure you have heard of these drugs. Watch the Atty ads promising you big money if you let them sue for you. Most of the p[Show More]respond to Bonnie: this medication has been on the market for 58 years in that time 2000 people have had "side affects while millions have taken this medication without any side affects. suggested replacement for this is Hydrocodone, hydroxyzine, Oxycodone, gabapentin ect. I am sure you have heard of these drugs. Watch the Atty ads promising you big money if you let them sue for you. Most of the people here have taken Darvocet or Darvon. With no symptoms. The others like yourself. I am so glad that a Naprocyn stops your pain. Did you know that is a form of Oxycodone it is a very addictive med that pretty much knocks you out. Myself I don't want to live like that. Darvocet was allowing me to continue my life without being knocked out. We didn't overdose or abuse it. We have no idea what else those people were taking along with the Darvocet. The only time I have ever been depressed is now, that there isn't anything I can take for my pain.

marie

December 29, 2010 at 11:22 pm

The Veterans Administration has stopped releasing darvecet n/100. I found out just this morning when trying to renew my Rx of 11 years. I have had 8 back surgieries and artheritis has settled in my back and joints. I realize taking too much tylonol is bad for you, but you have to take more tylonol with less relief. I have 2 weeks worth left and I received no letter or information letting me kn[Show More]The Veterans Administration has stopped releasing darvecet n/100. I found out just this morning when trying to renew my Rx of 11 years. I have had 8 back surgieries and artheritis has settled in my back and joints. I realize taking too much tylonol is bad for you, but you have to take more tylonol with less relief. I have 2 weeks worth left and I received no letter or information letting me know so I could get an alternate drug. how these things are handled is really bad. Penicilin has more deaths atributed to its use then any other perscribed drug. They aren't taking it off the market. It's to bad people are not allowed to make there own decisions. We have doctors we trust and not the FDA. I believe the FDA is a group of overpaid people with nothing more to do but meddle in others lives. Too many times the FDA has approved drugs and then they are recalled a few years later and lawyers are making a bundle on sueing the drug companies. Darvecet has been a trusted drug for many many years.

Bonnie

December 28, 2010 at 7:57 pm

ok this is what i think i ve been taken Darvocet off and on for 10 years i have excruciating pain in my hips and back not this is my thing if the FDA say that darvocet is hurting peoples hearts and making people depressed then its no good for anyone and let me tell you this you need your heart to live without it you die so next time you think about taken a pill think what it dose to you i for one [Show More]ok this is what i think i ve been taken Darvocet off and on for 10 years i have excruciating pain in my hips and back not this is my thing if the FDA say that darvocet is hurting peoples hearts and making people depressed then its no good for anyone and let me tell you this you need your heart to live without it you die so next time you think about taken a pill think what it dose to you i for one have a lot of pain and i say to my self don't take unless you really need it but there is times im crying because I'm in so much pain so i take a Naprosyn that is a inflammatory which helps a lot i should be safe no matter what and we as people go to the doctor for pain and we should be able to trust the pilsl that's surpost to work for pain not kill us in the process.

Patricia

December 28, 2010 at 7:31 pm

O k everyone I know the holiday's can get in the way of important work, but they are almost over now lets get back to work with the FDA and their nosy busy body's that want to run your life and mine. I have been off the Darvocet for almost 2 weeks now. I am miserable I am now waking during the night with severe leg cramps. Didn't happen with the Darvocet. Tramadol does nothing, Aleve helps a litt[Show More]O k everyone I know the holiday's can get in the way of important work, but they are almost over now lets get back to work with the FDA and their nosy busy body's that want to run your life and mine. I have been off the Darvocet for almost 2 weeks now. I am miserable I am now waking during the night with severe leg cramps. Didn't happen with the Darvocet. Tramadol does nothing, Aleve helps a little but, not for long. If anyone knows of a petition and where to go to sign please post it here. We need this medication back on the market.

Toni

December 28, 2010 at 6:49 am

When the body is in pain and nothing helps; meditation, yoga, chiropractors or other means to attend to the pain I was placed on an opoid. Since being prescribed the medication I am no longer bedridden. ALL medications have a benefit and there are risks associated with ANY medication. A person must do the research. With modern day insurance and the healthcare system and working with your physician[Show More]When the body is in pain and nothing helps; meditation, yoga, chiropractors or other means to attend to the pain I was placed on an opoid. Since being prescribed the medication I am no longer bedridden. ALL medications have a benefit and there are risks associated with ANY medication. A person must do the research. With modern day insurance and the healthcare system and working with your physician for what is right for you.What works for one individual may not work for another. We are all unique inside and out. TRUE STORY: when in the hospital after major surgery the specialist was worried. Being on a strong opoid medication and given morphine after surgery my body didn't show signs of being on narcotics. No glassy eyes, and I had my faculties. Later I found out from a dear friend that the reason my body didn't show the side effects was because my body needed both the medications. Remember when Celebrex was under scrutiny? The benefits outweighed the risks. I couldn't see them taking it off the market because it did have alot of benefits. I cannot take celebrex it caused gastrointestinal bleeding. It doesn't mean the medication was bad. Darvacet has been around for quite a while and it does have benfits, I believe taking it off the market would not be beneficial for those that are allergic to other narcotics such as codeine, hydrocodone, and percocet. Or for those that get relief from Darvon and Darvacet.

Lori

December 28, 2010 at 1:59 am

What can I say that hasn't been said? I've taken Darvon for 14 years for sacral arthritis. I've tried everything there is. Darvon has been the most effective pain reliever with the least side effects!!! If I have a day - or a month with no pain than I don't take it. It didn't have the side effects of the NSAID's. (ever taken motrin for a week and then stopped?! you feel like you are hit by a truck[Show More]What can I say that hasn't been said? I've taken Darvon for 14 years for sacral arthritis. I've tried everything there is. Darvon has been the most effective pain reliever with the least side effects!!! If I have a day - or a month with no pain than I don't take it. It didn't have the side effects of the NSAID's. (ever taken motrin for a week and then stopped?! you feel like you are hit by a truck.) I have heard that Ibuprofen has also been linked to heart attacks. Funny...(actually sad) THAT is still on the market. Guess why. Never took Darvocet because of the risks of acitaminophen. Anything that has major side effects to humans should be recalled. But, in THIS case, I am sorry, I just don't see ANY EVIDENCE. And as far as being selfish? I am not and I have people I have to care for. I have taken drugs that "feel" addictive. Darvon was not one of those...and according to the doctors it was not one of those! Go figure... 14 years....I believe a class action law suit is in order. I'd be happy if an attorney wanted to rep me. Oh, and... did anyone GET REIMBURSED when they were asked to return their Darvon?! I told Walgreens "forgetaboutit." This really is a racket.

Patricia

December 24, 2010 at 3:55 pm

i have been closely watching all the commercials for pain killers both prescribed and over the counter. Every one of them have the more warnings than they are using to take Darvocet off the market. But they remain available to purchase. My Dr. has increased my Tramadol to 2 every 4 hours. This does give me some relief from the pain as long as I take 2 Aleve along with them. So now I am taking p[Show More]i have been closely watching all the commercials for pain killers both prescribed and over the counter. Every one of them have the more warnings than they are using to take Darvocet off the market. But they remain available to purchase. My Dr. has increased my Tramadol to 2 every 4 hours. This does give me some relief from the pain as long as I take 2 Aleve along with them. So now I am taking pills all day long, instead of 2 in the morning and 2 at night. The pain was so bad last night I finally took something to knock me out so I could sleep. Good job FDA. When will nosy people leave others alone. I am seriously thinking of getting one of those electric wheel chairs to stay somewhat mobile.

Brent

December 24, 2010 at 7:38 am

If Darvon is such a health concern then why was it not a problem for over 50 years? Causing heart problems? Really? For howl many people out of 100,000? What about weighing the benefits? This pain killer has successfully helped millions of people deal with pain for over 50 years. It is a very gentle pain killer and not nearly as addictive as many others on the market. For a drug that supposedl[Show More]If Darvon is such a health concern then why was it not a problem for over 50 years? Causing heart problems? Really? For howl many people out of 100,000? What about weighing the benefits? This pain killer has successfully helped millions of people deal with pain for over 50 years. It is a very gentle pain killer and not nearly as addictive as many others on the market. For a drug that supposedly has little pain killing value it certainly is weird then that so many people with chronic pain situations are commenting here. This decision by the FDA has to be about money. This decision somehow has to do with profits for drug companies. My wife has suffered for 25 years from chronic migraines. All the other pain medications on the market have horrible side effects. Darvon has been gentle but effective. The FDA does not have your best interest at heart. If they did then why have so many medications in the last 15 years been found to be hazardous to your health? It is because large corporations can make millions and not be affected by the victims. Have you heard of Bullies and Victims? Who usually wins in those scenarios? How do we get the FDA to change this stupid decision?

Debra

December 23, 2010 at 10:15 pm

I cannot believe that they recalled a medication, because 3000 people overdosed or died in 57 years. That is a low number compared to thousands who have died because of smoking or abuse of alcohol alone. I am not being cruel by saying this, but alcohol and pot and many other drugs have killed many times more people than Darvocet. I am angry like millions of people that they recalled a drug tha[Show More]I cannot believe that they recalled a medication, because 3000 people overdosed or died in 57 years. That is a low number compared to thousands who have died because of smoking or abuse of alcohol alone. I am not being cruel by saying this, but alcohol and pot and many other drugs have killed many times more people than Darvocet. I am angry like millions of people that they recalled a drug that has been out there for 57 years. I have taken this medicine for 35 years, I have chronic pain due to back injuries, fibromialgia, herniated disks, and ruptured disk protruding outside of my spine and sitting on nerves that cause massive pain and with out the one and only medicine that helped me with out going to anything stronger, well, I am furious. It should be up to the Doctor and patient if they should take it, it should be on an individual basis. I prayed for years to find something that worked and finally found this and it worked. I have never abused it, I took it as prescribed and could function on a daily basis. Not feeling guilty that I could take something that worked, that helped me. If people cannot follow directions, than of course you are going to have problems. I pray and I am begging, for you to please bring back the one and only medicines that work for me, and that is Darvocet. PLEASE. I would like to know, how they can pull one of the safest drugs off the market, when smoking is much more dangerous to millions of people. Why, do they allow cigaretts to be sold. They have had more knowledge and its been out there about smoking, how dangerous smoking is, then why do they allow smokes to be sold? That is what kills people, even people who do not smoke but have to breathe the smoke from another person or down wind. Thank the Lord that they wised up and banned smoking in so many places. I will say by them taking Darvocet off the market, you are going to have more suicides and problems due to people taking and overdosing and health risk because now we are forced to take stronger medicines when it was unnecessary or medicines that are risky just to get relief. Medicines that are new and can cause way more problems to us. I am pleading with you, please bring Darvocet back so that I can make my own decision of what I should take. 3000 is a low number compared to millions who take it and do great with it. Please bring it back. I believe that this is the mildest and safest and most helpful medication to work without causing any side effects, atleast for me. Every drug out there has side effects, and you cannot take one thing that does not have side effects, Tylenol, has more side effects, advil, ibuprophin, aspirin, cough syrup, you name it, they all have side effects, you must be smart in what you take and take it as directed and those of us that it helped and did follow directions, well we are fine. Those of us who are now with out something that worked how unfair is that. How wrong is it that a person must suffer when we had something that helped us and you took it away because of people who did abuse it.

Lynn

December 22, 2010 at 2:24 am

This is the most upsetting thing medically that has ever happened to me. I've taken Darvocet through having a 10 lb. 3 oz. baby, through having hemrroids removed, through TMJ surgery, etc. I've taken it for over 40 years now. I have severe allergies and Darvocet is the ONLY pain med that my doctors know that I'm not allergic to at all - and now I will have nothing. I've never had a side eff[Show More]This is the most upsetting thing medically that has ever happened to me. I've taken Darvocet through having a 10 lb. 3 oz. baby, through having hemrroids removed, through TMJ surgery, etc. I've taken it for over 40 years now. I have severe allergies and Darvocet is the ONLY pain med that my doctors know that I'm not allergic to at all - and now I will have nothing. I've never had a side effect except from generics - perhaps they should have checked exactly what is being put into generics. I've never abused taking them. I'm not 60 - have senile osteoporosis, fibromyalgia, and severe bursitis in my elbows and hips, along with arthritis - now I will have nothing to take when it's at it's worst. And they call this fair? They could care less - weak people kill themselves - there is nothing addictive about Darvocet!

dan

December 20, 2010 at 6:46 pm

if this was being called because it was addictive they would have to recall all narcitics'. it is causeing people to die from heart faliure. please do more research before you decide

dan

December 20, 2010 at 6:42 pm

this is being pulled because it causes irregular heart rythems and has led to heart faliure

Lisa

December 20, 2010 at 3:14 am

I have been taking Darvocet for years. It is strong enough to help my fibro pain yet mild enough I can still get thru a work day. I have been off it for about 2 weeks now and Dr gave me Ultram. I cannot take Ultram, it makes me sick. Vicodin or any codeine makes me sick. NSAIDS just upset my stomach. So I would like someone to give me ideas of what to try. I have 4 kids and I HAVE to keep w[Show More]I have been taking Darvocet for years. It is strong enough to help my fibro pain yet mild enough I can still get thru a work day. I have been off it for about 2 weeks now and Dr gave me Ultram. I cannot take Ultram, it makes me sick. Vicodin or any codeine makes me sick. NSAIDS just upset my stomach. So I would like someone to give me ideas of what to try. I have 4 kids and I HAVE to keep working no matter how much pain. I am getting depressed again which I wasnt for the longest time because my pain was being managed well with Darvocet. NSAIDS just upset my stomach.

Michele

December 20, 2010 at 12:37 am

I was to mad to find out this was recalled all because of those who are irresponsible! i have used this off and on for about five years. I get tension migraines and this has been the only drug that takes them away besides Flexeril which knocks me down and that I hate taking. There are many drugs irresponsible addicts can get their hands on. What's next...?

Carol

December 19, 2010 at 8:28 pm

Hey Everyone! I posted something Dec 10. and now I have an even better idea than this "panel" of do-gooders came up with. LETS GIVE MICHAEL VICK ANOTHER DOG. Yep, taking Darvocet and Darvon off the market is a ridiculous as the Vick/dog idea. Oh, maybe if we're "high" enough we can give him 10 dogs. .

paula

December 18, 2010 at 8:59 pm

THE QUALITY OF LIVE FOR SO MANY PEOPLE WILL IMPROVE FOR THE BETTER IF YOU BRING BACK THIS MEDICATION

Duck

December 18, 2010 at 7:46 pm

Why do they mess with the drugs every year around the holidays when it is the hardest to sort out the jerking around they are doing.

Darlene

December 18, 2010 at 6:15 pm

I agree with all of theses comments. I have been on Darvocette for 20 years for RA and Fibromyalgia. Some days taking none and others maybe up to six. My liver functions and kidney functions are normal. When I was on methotrexate I developed Lymphoma and had 6 months of chemo and 6 weeks of Radiation Therapy. My saving grace was my Darvocette. If you look at the complications from NSAIDs includi[Show More]I agree with all of theses comments. I have been on Darvocette for 20 years for RA and Fibromyalgia. Some days taking none and others maybe up to six. My liver functions and kidney functions are normal. When I was on methotrexate I developed Lymphoma and had 6 months of chemo and 6 weeks of Radiation Therapy. My saving grace was my Darvocette. If you look at the complications from NSAIDs including GI Bleeds and ulcers. Tylenol in large doses causes liver problems as well, maybe they should take that off the market too. The side effects from Darvocette are minimal if not abused. The FDA must think all older people are stupid.

Debra

December 18, 2010 at 3:53 pm

I took Darvocet for a chronic back problem and I can tell you that it is more than Tylenol working because that is what I use now and it helps very little. I was prescribed a 10 day supply(if I went by their directions and it took me 30 to 40 days to use it all because I took it when I needed it not everyday. I agree that if 22 million people take it and they are only looking at 2000 maybe they sh[Show More]I took Darvocet for a chronic back problem and I can tell you that it is more than Tylenol working because that is what I use now and it helps very little. I was prescribed a 10 day supply(if I went by their directions and it took me 30 to 40 days to use it all because I took it when I needed it not everyday. I agree that if 22 million people take it and they are only looking at 2000 maybe they should be looking at how those 2000 were using it and in conjuntion with what other drugs,

Patricia

December 17, 2010 at 4:23 pm

As I was watching television last night an ad came on from the ambulance chasers." If you have taken Darvon or Darvocet. Call this number do not wait act now." So my friends there are the people who forced the FDA to remove this medication from the market. As soon as they make there money on suits. We will hear, oh we were wrong it is o k to take Darvocet. Perhaps once again we will be pain free w[Show More]As I was watching television last night an ad came on from the ambulance chasers." If you have taken Darvon or Darvocet. Call this number do not wait act now." So my friends there are the people who forced the FDA to remove this medication from the market. As soon as they make there money on suits. We will hear, oh we were wrong it is o k to take Darvocet. Perhaps once again we will be pain free without the side affects of stronger more adictive drugs. pleas keep contacting the FDA. Don't let this rest until we win out right to choose our medication.

Bridget

December 17, 2010 at 1:30 am

I took Darvocet 500/650 tabs for 5 years for migraines and kidney surgery's. I am a mother of 5...never did not get depressed, or have any heart related issues. This recall is about as brilliant as the hospitals that will give mophine like pez candy but refuse demerol use. I stopped taking this medicine without tapering as I took it as needed. I did not have any "withdrawl" issues, and it is still[Show More]I took Darvocet 500/650 tabs for 5 years for migraines and kidney surgery's. I am a mother of 5...never did not get depressed, or have any heart related issues. This recall is about as brilliant as the hospitals that will give mophine like pez candy but refuse demerol use. I stopped taking this medicine without tapering as I took it as needed. I did not have any "withdrawl" issues, and it is still one of the most effective pain relievers that have ever worked for me. There are too many people that are lawsuit happy and cannot take responsibility for their own decisions and lives. As a patient I read all relevant information about my medications and it is the patient's choice to put that pill in their mouths. For all those that suffer from chronic pain, this medicine is the difference between a good day and a bad day. Maybe the problem is that it is not a new "designer" drug and does not cost one their first born child to take. My choice is to take the few pain medications that are effective for me to function so that I can be a full time mom.

Anita

December 15, 2010 at 1:52 am

Now that Darvocet is gone I note more doctors telling patients to use NSAIDS which do nothing to relieve any more than a headache. Every other prescription pain reliever now needs a paper script in order to have it filled. Unfortunately, doctors are moving farther away and are afraid to give anything stronger than Tylenol, Aleve or Advil. Even aspirin is being villified.

Patricia

December 14, 2010 at 4:40 pm

I have always been told that the squeeky wheel gets the greese. I therefore intend to squeek as loudly as possible. I spoke with xanodyne Pharmaceuticals this morning about the removal of Darvocet from the market. Though admitidly I did not get much results I strongly recomend that we all call and keep calling that no. until we get this back on the market. And keep postiing, notify your pharmacy [Show More]I have always been told that the squeeky wheel gets the greese. I therefore intend to squeek as loudly as possible. I spoke with xanodyne Pharmaceuticals this morning about the removal of Darvocet from the market. Though admitidly I did not get much results I strongly recomend that we all call and keep calling that no. until we get this back on the market. And keep postiing, notify your pharmacy that you are not happy with this dicission of the FDA. and want this to be a drug of your choise. One letter is not enough we have to keep pushing for our rights.!!!

ron

December 14, 2010 at 12:48 pm

Hmm, alot of contridictory statements, some good some bad. Let me take a crack at it..... there is such a thing as addictive personality, but you don't need to have an addictive personality to be dependent on opiates, as it is part of the way the drug acts on the physiology of the human body. The mind can get involved with that process, in other then a receptor-inhibitor reason. Those not taking t[Show More]Hmm, alot of contridictory statements, some good some bad. Let me take a crack at it..... there is such a thing as addictive personality, but you don't need to have an addictive personality to be dependent on opiates, as it is part of the way the drug acts on the physiology of the human body. The mind can get involved with that process, in other then a receptor-inhibitor reason. Those not taking the drugs for pain are the only ones addicted, not those using it for the purpose for which intended. It is easy for them to become dependant which is much different then addiction. Frankly the most dangerous part of the drug as far as overdose is concerned is with the acetomenaphen, as it is more toxic to the liver then the opiate. The reason they can generalize that some findings have cocluded that it isn't any more effective then aspirin is that it is usually prescribed at it's lowest dose instead of a dose that is truely effective, thus it just isn't. Also as time goes on,(again due to the drugs physiological properties0 it becomes less effective over time and must be increased. Sorry folks ,but many of the nah-sayers have no pharmacology knowledge whatever, they just think that they are helping. When in reality they are harming the people it helps. How many alchohal related deaths have occured yearly, over the last 20 or so decades, yet no one is calling for it's demise. It was tried and failed miserably. The deaths don't normally happen from useage but abuses. grant some folks die of poisoning, allergic reations etc many from the colateral damage it does. It isn't the substance but how it's used. just like guns don't kill people, people kill people with guns. granted not the comments the page owner is looking for, as it isn't in favor of lawsuits. If you take a look at the 3000 case studies on the deaths, I would be willing to bet money that there are other drugs also involved, at least in those to do with overdose. As for suicides, other forces are usually involved, I find it very dificult to think that a completely happy well adjusted person becomes suicidal after even long term usage if it is being used for actual pain and not recreation. Unless it isn't taking care of the pain and they don't want to be stigmatised (as addicted)for asking for more or higher doses, which happens all the time. Doctors now worry more about lawsuits then people in pain.

mike

December 14, 2010 at 1:10 am

this makes no sense, why ban a lower end pain killer to force people now to get the higher end stuff which is more addictive and more dealy? Oh maybe this has something to do with money??? If folks have to get higher level drugs then Medicare Part D and insurance compaines won't cover as much and the pharm compaines can charge more why the fed collects their kick backs and campaign contribs ... lo[Show More]this makes no sense, why ban a lower end pain killer to force people now to get the higher end stuff which is more addictive and more dealy? Oh maybe this has something to do with money??? If folks have to get higher level drugs then Medicare Part D and insurance compaines won't cover as much and the pharm compaines can charge more why the fed collects their kick backs and campaign contribs ... look at the politics here the fed wants people to pay more so get rid of the low end and make the average joe get the high end where they have to cover more out of pocket while the pharm companies make out... got to love free capital...

Patricia

December 13, 2010 at 9:20 pm

I was diagnosed with Fibromyalgliga ten years ago, at that time no one believed in this horriable desease (Syndrom). I was told I was just lazy, depressed, looking for sympathy. But I knew the pain, flu like symtoms, fatigue, were as real as my having to breath to stay alive. After returning from work early one afternoon I fell asleep at the wheele of my car on the interstate. Thankfully the jerk [Show More]I was diagnosed with Fibromyalgliga ten years ago, at that time no one believed in this horriable desease (Syndrom). I was told I was just lazy, depressed, looking for sympathy. But I knew the pain, flu like symtoms, fatigue, were as real as my having to breath to stay alive. After returning from work early one afternoon I fell asleep at the wheele of my car on the interstate. Thankfully the jerk of the car brought me back and I was able to come to a stop. I called work and told them I didn't know what was wrong but that I was very ill and would return after I had seen my Dr. Little did I know i would be farmed from one Dr to another with four major surgeries with in a year and a half. And still no releief from the pain. At that time we went through a pharmacy of drugs trying to find releif from the symptons with a ton of side affects I was alergic to everything they gave me. From swelling and not being able to breath to halosinations. But no relief from the pain. My family Dr. finally sugested we try the Propoxy N/APA. every 2 12 hours. Within days I could litrally feel the pain leaving my body. I had no side affects what so ever. Because of a bad Aorta valve from birth I had open heart surgery three years ago. I had no other blockage what so ever. My Cardioligest has checked me every 6 months since the surgery. I am still taking the Darvacet. I have had not side affects to this day. If idiots choose to overdose, drink alcahol, or other wise abuse this medication. That is patient choice. The people it helps should not be denied the only thing that helps them. This is just another sue tatic these people use to get unjust rewards for there own greed. REMEMBER THE SCARE ON BREAST IMPLANTS. IT WAS STARTED BY A DR. WHO MADE MONEY FROM ALL THE SUITS!! PLEASE DO NOT LET THIIS CONTINUE.

Thelma

December 13, 2010 at 3:42 pm

I agree with Melody. If you haven't live with pain so bad you want to curl up and die or have the part amputated then shut up! I have been on darvocet for 20 years....no problems. I am not addicted, and I have no heart problems or any problemsw related to the medications. I take it "AS NEEDED". Some days I take none...some days I take 8. When you are living with RA and osteoarthritis and num[Show More]I agree with Melody. If you haven't live with pain so bad you want to curl up and die or have the part amputated then shut up! I have been on darvocet for 20 years....no problems. I am not addicted, and I have no heart problems or any problemsw related to the medications. I take it "AS NEEDED". Some days I take none...some days I take 8. When you are living with RA and osteoarthritis and numerous back issues something is needed to take the edge off. Tylenol does not do that. And hey, did you know tylenol can cause all kinds of liver and kidney damage??

Eileen

December 13, 2010 at 7:25 am

I HAVE USED DARVOCET FOR YEARS FOR FIBROMYALGIA PAIN, BUT ENCOUNTERED NIGHTMARES AND ELEVATED LIVER COUNT, WHICH I LATER DISCOVERED THAT THEY WERE BOTH SIDE EFFECTS OF TYLENOL AND NOT DARVON. I THEN SWITCHED TO DARVON ONLY. mY nIGHTMARES HAVE STOPPED. I DO NOT CONSIDER MYSELF ADDICTED, AND CONSIDER DARVON MY BEST PAIN RELEIVER WITHOUT TAKING A MORE ADDICITIVE DRUG. I HIOPE THAT DARVON WILL BEC[Show More]I HAVE USED DARVOCET FOR YEARS FOR FIBROMYALGIA PAIN, BUT ENCOUNTERED NIGHTMARES AND ELEVATED LIVER COUNT, WHICH I LATER DISCOVERED THAT THEY WERE BOTH SIDE EFFECTS OF TYLENOL AND NOT DARVON. I THEN SWITCHED TO DARVON ONLY. mY nIGHTMARES HAVE STOPPED. I DO NOT CONSIDER MYSELF ADDICTED, AND CONSIDER DARVON MY BEST PAIN RELEIVER WITHOUT TAKING A MORE ADDICITIVE DRUG. I HIOPE THAT DARVON WILL BECOME AVAILABLE AGAIN

Elizabeth

December 12, 2010 at 7:05 pm

After 7 years on Darvocet for chronic lower back pain, I had a heart attack January 21, 2007. I had stopped drinking exactly 11 years to the day. Six months before the HA, I was given a full blood workup with no signs or symptoms of what was to come. I started suffering with nagging leg and back pain soon after, like never before. I was 41 years old. My doctors and others in the cardiology fie[Show More]After 7 years on Darvocet for chronic lower back pain, I had a heart attack January 21, 2007. I had stopped drinking exactly 11 years to the day. Six months before the HA, I was given a full blood workup with no signs or symptoms of what was to come. I started suffering with nagging leg and back pain soon after, like never before. I was 41 years old. My doctors and others in the cardiology field were stumped as to why at such a young age. I was even instructed by my cardiologist to continue the Darvocet as needed for my back pain. Now I am hearing it can lead to heart disease. I was diagnosed with CAD and given a barage of cardiac meds like Plavix with aspirin and others that now have publicly pronounced as dangerous and could lead to other conditions. When will this all end?

jrh63114

December 12, 2010 at 3:38 am

I did and still have small chest pains and it goes down my left arm and My DR. From about 2003 till 2010 said That's nothing to worry about. (Chest pain going down my left arm!!!) Facial palsy. I still have this..I had this long before my Brain Aneurysm. I have nerve problems in my face and now my gum's are in a serious nerve problem That the surgical Dentist said there is NO CURE FOR WHAT I H[Show More]I did and still have small chest pains and it goes down my left arm and My DR. From about 2003 till 2010 said That's nothing to worry about. (Chest pain going down my left arm!!!) Facial palsy. I still have this..I had this long before my Brain Aneurysm. I have nerve problems in my face and now my gum's are in a serious nerve problem That the surgical Dentist said there is NO CURE FOR WHAT I HAVE. I SHOWED EVERY SIGN OF A ANEURYSM . THEN IT BLEW. I have been on PROPOXT/ DARVOCET - N-100 4 times a day since 2003 An unruptured aneurysm will cause problems by pressing on areas within the brain. When this happens, the person may suffer from severe headaches, blurred vision, and neck pain. I SHOWED EVERY SIGN OF THIS. I deserve help. I was a single dad. I raised my son all by myself. All my health issues could have been avoided!

Rhonda

December 11, 2010 at 6:21 am

I am a 44 y/o RN, and I have been taking darvocet for 15 years. And no taking Tylenol is not the same! I am sick about this recall. I don't like to take stronger meds that don't work as well, it makes no sense! I need to work and I cannot work without it, maybe the FDA will pay my salary now. Give it back!!

Carol

December 11, 2010 at 1:22 am

This is about more government control. They take away a simple pain killer we have all used for years. If we take something stronger, perhaps we can function less. Then they can have more clandestine activity and we WON'T care because we are too drugged. If we were to examine other meds, you would find complications, serious ones, with most or all. Wake up and KNOW the truth. Yes, Tina, their d[Show More]This is about more government control. They take away a simple pain killer we have all used for years. If we take something stronger, perhaps we can function less. Then they can have more clandestine activity and we WON'T care because we are too drugged. If we were to examine other meds, you would find complications, serious ones, with most or all. Wake up and KNOW the truth. Yes, Tina, their desire is to drug us up more so we become totally obedient!

Judi

December 11, 2010 at 12:11 am

I have taken Darvocet for several years now for breakthrough pain. I cannot take most other pain meds due to allergies. (Throat swells). Now that they have taken it off the market I am left with no other options for this breakthrough pain. I have Fibromyalgia and a connective tissue disease. I guess those select few who it does nothing for outweigh those of us is does help. I wish they would[Show More]I have taken Darvocet for several years now for breakthrough pain. I cannot take most other pain meds due to allergies. (Throat swells). Now that they have taken it off the market I am left with no other options for this breakthrough pain. I have Fibromyalgia and a connective tissue disease. I guess those select few who it does nothing for outweigh those of us is does help. I wish they would reconsider there decision to recall it.

Carla

December 11, 2010 at 12:11 am

Wow...ONLY 2000 deaths from over 22 MILLION people taking it. Well then by all means pull the drug. What a crock of bull. I have been taking this med as needed for 8 years now and it is the ONLY thing my mother can take. There is some kickback somewhere to take this drug off the market after 50 yrs. of use. And there IS a considerable difference in the reduction of pain compared to taking plai[Show More]Wow...ONLY 2000 deaths from over 22 MILLION people taking it. Well then by all means pull the drug. What a crock of bull. I have been taking this med as needed for 8 years now and it is the ONLY thing my mother can take. There is some kickback somewhere to take this drug off the market after 50 yrs. of use. And there IS a considerable difference in the reduction of pain compared to taking plain acetominophen. And if they research half the drugs put on the market "for" depression, they also cause suicidal ideation. And how is it that all those drugs for cholesterol, hypertension, and diabetes cause liver, kidney, and heart and lung damage to the extent of dialysis for patients, pulmonary embolisms, and severe damage to other organs and even death keep getting prescribed?? And as for Darvocet causing sensorium problems in elderly patients, ALL narcotic pain med causes some sort of sensorium problem with ALL patients, not just the elderly. This is just another way to control what we as Americans do. And I am certain that we can go to another country to get the meds that we need, which is what it looks like we are going to have to do in the future to get appropriate health care for our families. Millions of Amercans take this drug responsibly and should not be punished because of again ONLY 2000 people who died. Anyone suicidal was suicidal before taking most drugs. I am a psychiatric RN and know the side effects of some antidepressants cause suicidal ideation so to say that this older drug that has been extremely effective is just a bunch of hogwash. There is a political reason behind this I can assure you. There has just not been enough evidence of a problem with this drug.

Tina

December 10, 2010 at 11:45 am

First of all to Rice, I think that is a great idea to let your voice be heard on social networking sites, etc. I have just started taking Darvocet within the past year. I have had NO problems from it. I also have had heart arrythmias all my life so one could not blame the Darvocet. As many have stated, I use it ONLY when in extreme pain. For me, it is my backpain(due to scoliosis, bulging dis[Show More]First of all to Rice, I think that is a great idea to let your voice be heard on social networking sites, etc. I have just started taking Darvocet within the past year. I have had NO problems from it. I also have had heart arrythmias all my life so one could not blame the Darvocet. As many have stated, I use it ONLY when in extreme pain. For me, it is my backpain(due to scoliosis, bulging disc, and arthritis), and YES it also helps my toothpain(have had a tooth that needs to be pulled but have been homeless for the past 6 months and just now have recently moved into my own apartment so I can finally take care of it). I am allergic to aspirin products, NSAIDs, and have severe side effects to:Vicodin, Ultram, Tramadol, etc. And Tylenol#3 makes me sick unless I take food before I take it although I am not always around food to do that. I cannot believe that even in Canada it is not available. Do we need to go to Mexico or some other country to get the meds we need? I think perhaps since Darvocet doesn't muddle the mind, our gov would rather we be on meds that do. They want to keep us docile and compliant. I also know the feeling of being in so much pain you consider suicide. BUT, it is NOT brought on BY the drug. I was in so much pain one time, I couldn't even get to the ER and had to wait for a few days when I was able to move...and told them about my"flare up" and all they gave me was Valium. Come on!!! WTF Does the gov want us to be productive or not? I thought we were supposed to be the "worker bees" to the elite. Or are most of us going to turn into "zom-bees". I guess it will force some of us to consider alcohol, or pot to help the pain. When in extreme pain you will take just about ANYTHING to make it go away. I know. Will the only two choices finally be either to be turned into a zombie or we self destruct(as in dangerous self medicating or suicide)? My grandmother committed suicide while the docs had her on Morphine for migraines. No one really knows WHY she did it. She probably couldn't stand either and was caught between a rock and hard place. HELL There is a plan to get rid of most of the population. So you are either a zombie for the gov or considered totally worthless because you cannot work, or function, because of some physical or mental impairment. And I have seen where they would rather you be documented as having a mental impairment over a physical one. It is definetly NOT about us with chronic health issues getting better. It WILL BE survival of the fittest and that means financially AND physically. A super race.

Carol

December 10, 2010 at 6:23 am

Who is going to fight for those of us that need Darvocet or Darvon to function? To fight for those of us that use it responsibly and it works. What are we supposed to do now? It is the only medication I have found that helps with my pain issues and Restless Leg Syndrome AND I can still get up in the morning and function. I don't have this medication now so am up at 1:20 AM with RLS and pain. [Show More]Who is going to fight for those of us that need Darvocet or Darvon to function? To fight for those of us that use it responsibly and it works. What are we supposed to do now? It is the only medication I have found that helps with my pain issues and Restless Leg Syndrome AND I can still get up in the morning and function. I don't have this medication now so am up at 1:20 AM with RLS and pain. I have to get up at 5am to go to work. If the drug companies need someone on their side, I am sure they can find many of us to testify on their behalf!

Dan

December 10, 2010 at 5:58 am

I'll tell you who has created the dilemma, Dr Sydney Wolfe. He goes back almost 50 years when he tried at that time to have Darvon removed from the US market. Lilly, the initial manufacturer of the product, fought Dr Wolfe's efforts and were successful. Darvon/Darvocet stayed on the market until now. It has been a tremendous product as evidenced by many of the comments but more than that, the fact[Show More]I'll tell you who has created the dilemma, Dr Sydney Wolfe. He goes back almost 50 years when he tried at that time to have Darvon removed from the US market. Lilly, the initial manufacturer of the product, fought Dr Wolfe's efforts and were successful. Darvon/Darvocet stayed on the market until now. It has been a tremendous product as evidenced by many of the comments but more than that, the fact that millions upon millions of real people benefited from it. Personally, I think Dr Wolfe may have had a lingering desire to finally get his way with a backboneless FDA panel. 14-12 vote? something smells! the us govt has its way again and we the people lose!!

Denise B.

December 9, 2010 at 4:33 am

I am 48 and have been taking Darvocet for at least 15 years with no problems. I have chronic back pain due to a tethered spinal cord. I can't take any other pain meds. because I am allergic to codeine and codone, sulfa, steroids. This only leaves me with ultram for a choice which I tried many years ago and it didn't help at all. "The FDA really stuck it to us." My Doctor gave me a script today for[Show More]I am 48 and have been taking Darvocet for at least 15 years with no problems. I have chronic back pain due to a tethered spinal cord. I can't take any other pain meds. because I am allergic to codeine and codone, sulfa, steroids. This only leaves me with ultram for a choice which I tried many years ago and it didn't help at all. "The FDA really stuck it to us." My Doctor gave me a script today for ultram. The side effects list is worse than Darvocet. My Docter said that there wasn't a "BIG DRUG COMPANY TO FIGHT THE FDA TO KEEP THE DARVOCET ON THE MARKET" so as patients we lose!!! Who were these people on the FDA ADVISORY PANEL WHO VOTED 14 to 12??? only 14 people? What a joke. I'll bet that not one of them suffers from chronic pain. All of us should fill out under our comments the section "IF YOU WISH TO HAVE AN ATTORNEY REVIEW YOUR COMMENTS" I DID. Maybe if enough people do, someone might fight for us to get our pain medicine back on the market. Legally I would think we will all be going through "PAIN AND SUFFERING" now without Darvocet. Why hasn't the FDA taken oxycodone and other heavy narcotics off the market? Many people died from those. No way because some drug company is making $$. Well, that's my 2 cents worth. I hope the FDA reads these comments.

deborah

December 9, 2010 at 4:09 am

W H I C H IS WORSE DARVOCET N 100MG(whitch is DARVOCET + + TYLENOL). ONE OR TWO EVERY SO OFTEN OR 5 OR 6 TYENOL AT A TIME 2 TO 3 TIMES A DAY. THIS INCLUDE THAT OF ADVIL AND OTHER OVER THE COUNTER DRUGS. THIS BRING UP AND OTHER THING. THE DARVOCET IS BY PRESCRIPTION. THE DRS I GO TO KEEP COUNT OF HOW MANY PRESCRITIONS GIVEN. KEEP DARVOCET ACTIVE.

Bobby

December 8, 2010 at 10:22 pm

I am a Canadian. My pharmacist just called and told me I cannot have the only drug that has given me any relief in nearly 60 years of cronic, at times intractable, pain. Actually Propoxyphene hcl - "692's or 642's" worked better but it was withdrawn in Canada and we were left with Darvon (propoxyphen N). It is an NMDA receptor inhibitor, so for normal pain does not work appreciably better than an [Show More]I am a Canadian. My pharmacist just called and told me I cannot have the only drug that has given me any relief in nearly 60 years of cronic, at times intractable, pain. Actually Propoxyphene hcl - "692's or 642's" worked better but it was withdrawn in Canada and we were left with Darvon (propoxyphen N). It is an NMDA receptor inhibitor, so for normal pain does not work appreciably better than an NSAID. However the properties of NMDA receptor antagonists are ones that address chronic (especially FM, CF, nerve, etc.) pain. It has properties that are similar to antidepressants in that they relieve the emotional response to pain as well, but do not act like tri- cyclics or others (I cannot take any anti depressants). This smacks of the typical American litigious behavior mixed with the fact that since T3's (Tylenol + Codiene) the market share for propoxyphene has gone down. Most old time doctors I've spoken with have described propox. as "Good drug...wonder why we don't use it as much any more". I have been in pain for over 56 years - sometimes lesser - sometimes greater; sometimes if it wasn't for propoxophene I would not have lived. Now, suddenly, I must find something else. I will try other NMDA inhibitors that are available...hopefully one might help. Otherwise I must depend on Ibuprophen in large quantities, risk my stomach, and try to stay alive until the pain is more than I can exist with. I found that other opiods/narcotic analgesics simply make me too drowsy to be able to DO anything and some do not even touch (or even increase) the pain. Shame on those self appointed saints of the public good who are willing to turn people to more dangerous, possibly street drugs - or worse for their own selfish ends. This is more than it seems on the surface - I can guarantee you. Perhaps it is time that lawsuits be filed against the drug companies etc. for the withdrawl of an effacatious drug. Without adequate (I'm not even asking for complete) pain relief I don't care about my heart or liver - I'm better off without them and the rest of my body. I notice, by the way that no provisions were made to ease any of the dreaded withdrawls or supply people with another similar acting drug? Fact is -' they' don't give a damn- it's not their pain, it's just the bottom line. Shame.

Lorraine

December 8, 2010 at 7:02 pm

I have also used darvocet for years. I use it as my pain medicine for the day to allow me to work. I do not use it every day only as needed. I have used it for weeks at a time though and stop with no problem. Tylenol does not do anything for me on its one. I really think the combination is what makes the difference. I have used Tylenol before with Naproxen and will get some relief - but nothing[Show More]I have also used darvocet for years. I use it as my pain medicine for the day to allow me to work. I do not use it every day only as needed. I have used it for weeks at a time though and stop with no problem. Tylenol does not do anything for me on its one. I really think the combination is what makes the difference. I have used Tylenol before with Naproxen and will get some relief - but nothing on its own. I hope the doctor will have something else. I checked with my pharmarcy on whether i needed to stop taking it and they said no unless i was having an irregular heart beat, which i've been taking it for years and never had a prob, so they said I could finish it out and then I'll need a new script from the doctor for something else

kerry

December 8, 2010 at 6:52 pm

Comment by Michelle on 3 December 2010: I am in the healthcare field and Darvocet was never intended to be used for a long term solution to manage pain. If you have been on this for more than short term relief of acute pain issues then you should seriously consider the likelihood that you are addicted which may have it's own life threatening implications No Michelle, you sound like a typical per[Show More]Comment by Michelle on 3 December 2010: I am in the healthcare field and Darvocet was never intended to be used for a long term solution to manage pain. If you have been on this for more than short term relief of acute pain issues then you should seriously consider the likelihood that you are addicted which may have it's own life threatening implications No Michelle, you sound like a typical person who only occassionally gets pain. Those of us in chronic pain do not take medicine because we "enjoy" it. You and anyone else who doubts that people in chronic pain are legit should have to live a week in our shoes. I was prescribed 120 pills a month but hardly ever got my prescription refilled any sooner than 3 mos because I didnt need to take it every 4 to 6 hours. I actually only took it when my pain level was 7 or higher. So thanks

kerry

December 8, 2010 at 6:42 pm

This is complete bs 22 million people must now suffer because 3000 people are stupid, incompetent, or depressed. Great thanks a lot. Heres a news flash for you - Darvocet does work, otherwise people wouldnt need it. I have taken Darvocet for 14 years and though the ability it has to take of my pain has lessend somewhat over the years it is still the only thing I can take that does work. Sure t[Show More]This is complete bs 22 million people must now suffer because 3000 people are stupid, incompetent, or depressed. Great thanks a lot. Heres a news flash for you - Darvocet does work, otherwise people wouldnt need it. I have taken Darvocet for 14 years and though the ability it has to take of my pain has lessend somewhat over the years it is still the only thing I can take that does work. Sure there may be another pain pill that works the same or even better but because of the other drugs more indictive nature my doctor is loathe to prescribe it. I contacted my Dr after being told about the recall by my pharmacist, he prescribed something else for me called Tramadol - completely ineffective for anything except making you sleepy, when I told him this I was informed that I needed to make an appointment to "discuss pain managment techniques" What????? I don't take a pain pill unless my pain is at a level 7 or higher but now I have to take time out of my busy schedule, pay more money to a DR that I really don't have to discuss something I already practice? Please FDA - stay the hell out of our lives.

CHARLES

December 7, 2010 at 6:32 pm

I HAVEN TAKEN DARVOCET N100 OFF AND ON FOR YEARS STARTING IN THE MID 1960'S. MY ONLY CONCERN IS AND HAS BEEN THE NEED FOR TYLENOL WHICH HAS PROVEN OVERDOSE RISKS.

Bonnita

December 6, 2010 at 11:17 am

I suspect that since the generic form of Darvocet is realatively cheap is the real reason for removing the drug. I have found Darvocet or its generic to be beneficial for the pain of arthritis. You can overdose on anything including tylenol. I suspect the drug companies aren't making enough money on it. I have found that while darvocet doesn't relieve the pain all the way it makes it easier t[Show More]I suspect that since the generic form of Darvocet is realatively cheap is the real reason for removing the drug. I have found Darvocet or its generic to be beneficial for the pain of arthritis. You can overdose on anything including tylenol. I suspect the drug companies aren't making enough money on it. I have found that while darvocet doesn't relieve the pain all the way it makes it easier to bear. I am not upset too much but highly cynical. I remember when we could buy eyebrow and eyelash dye that really worked. I never had any trouble and it worked great but these do gooders decided I could not have it. Tell me another fairytale. I now pay almost $40 for a product that works poorly. Next thing you know someone will decide that women cannot color their hair. What's next.

Rice

December 6, 2010 at 3:30 am

So my pharmacist informed me my refill can no longer be filled they \\\\\\\"NO LONGER MAKE THE DRUG DARVOCET\\\\\\\". So now what am I supposed to do ? Any lawyers gonna take on big brother? This is ridiculous to make people take harsher drugs with greater risk & side effects to make a dollar. Great work now the millions on this med get to face PAIN AGAIN THANKS A LOT FDA!!!!! Take it to Faceb[Show More]So my pharmacist informed me my refill can no longer be filled they \\\\\\\"NO LONGER MAKE THE DRUG DARVOCET\\\\\\\". So now what am I supposed to do ? Any lawyers gonna take on big brother? This is ridiculous to make people take harsher drugs with greater risk & side effects to make a dollar. Great work now the millions on this med get to face PAIN AGAIN THANKS A LOT FDA!!!!! Take it to Facebook & other social networking sites bring awareness to this issue before they recall milk due to risk of weight gain ..or water due to overdose / risk of death for drinking too much at once ....... LET THE DOCTORS & PATIENTS DECIDE CARE!!!!!!!!!!!!!!!!!!!!!!!!!!!!!!!!!!!!!!!!!!!!!!!!!!!!!!!!!!!!!!

Kathryn

December 6, 2010 at 2:43 am

My husband called in his prescription for Dorvocet today and the pharmacy called and said that Dorvocet and all generics have been recalled. YOU CANNOT GET DORVOCET FILLED EVEN WITH A PRESCRIPTION. There is a recall contrary to what some people are saying. My husband lives with chronic knee paid and has been told he is "too young" to have a knee replacement. He has to wait until he is 60. He [Show More]My husband called in his prescription for Dorvocet today and the pharmacy called and said that Dorvocet and all generics have been recalled. YOU CANNOT GET DORVOCET FILLED EVEN WITH A PRESCRIPTION. There is a recall contrary to what some people are saying. My husband lives with chronic knee paid and has been told he is "too young" to have a knee replacement. He has to wait until he is 60. He has been taking the Dorvocet for over 10 years so he can work. I have no idea what is going to happen now.

bill s

December 5, 2010 at 8:27 pm

i say take the lawyers and all who wish to remove this product from the market and flog them. like many others i have taken darvocet for years for arthitis and minor deg disk disorder, everything else ive tried narcotic turns me into a zombie-non narcotic meds are a joke. i have a good idea why dont we send a lawyer or all who want this product removed to a foreign country on a one for one swap. t[Show More]i say take the lawyers and all who wish to remove this product from the market and flog them. like many others i have taken darvocet for years for arthitis and minor deg disk disorder, everything else ive tried narcotic turns me into a zombie-non narcotic meds are a joke. i have a good idea why dont we send a lawyer or all who want this product removed to a foreign country on a one for one swap. they send us a product we send them a lawyer or a liberal.

Patty

December 5, 2010 at 2:45 pm

Why can't we sign a waiver with the drug companies and doctors saying we want to use the drug and if anything happens they will not be held responsible? We can sign waivers for everything else, we should be allowed to decide for ourselves. I just found out an hour ago when I called in my refill and I cried. I can't take any kind of anti-inflamatory, my stomach burns for days. I've been on Darvoc[Show More]Why can't we sign a waiver with the drug companies and doctors saying we want to use the drug and if anything happens they will not be held responsible? We can sign waivers for everything else, we should be allowed to decide for ourselves. I just found out an hour ago when I called in my refill and I cried. I can't take any kind of anti-inflamatory, my stomach burns for days. I've been on Darvocet for 14 years and my mother 20, she is now 78. We have both had check ups and our hearts are fine. I'm sorry for anyone who lost someone to this drug but what are we supposed to do now got to Vicodin, which works great for an hour. I've been on every other strong pain pill, and nothing has ever lasted longer, the stronger pills are too addicting and I can see why! Lets start pushing for a waiver I don't want to go on the stronger medications when this worked the best.

Nancy

December 5, 2010 at 6:49 am

I am 57, I've been disabled for 5 years now, & I have so many health issues, I take many meds & I'm on oxygen when I need it. WHY should I have to give up my Darvocette, which works very well for me, & it goes with my other meds successfully? It doesn't take all the pain away, but it brings it down to where I can bear it!! Take it away from the people who are ABUSING IT, NOT THE RES[Show More]I am 57, I've been disabled for 5 years now, & I have so many health issues, I take many meds & I'm on oxygen when I need it. WHY should I have to give up my Darvocette, which works very well for me, & it goes with my other meds successfully? It doesn't take all the pain away, but it brings it down to where I can bear it!! Take it away from the people who are ABUSING IT, NOT THE REST OF US!!! My ex fractured the L side of my neck one night, as I slept, because my snoring was bothering him. When it healed, it left a calcium deposit pressing on a nerve. I have neck, back, shoulder, & arm pain!! I have also had heart & lung problems for YEARS, & Darvocette was the only med that worked for me!! I never had heart damage from Darvocette, because I DON'T ABUSE IT!!!! I am SO UPSET OVER THIS--I don't want to go through life wearing a tens machine all day, like I used to, to send electric pulses to the area to stop the pain!! This should be left to the discretion of the doctor & the patient!! I am DAMN MAD ABOUT THIS!!!

Rodger

December 5, 2010 at 5:50 am

I received a notice today from "Express-Scripts" today. My wife and I have been taking this medication for at least eight years. It works. We do NOT overdose. 22,000,000 users and 3,000 deaths mostly from Suicides? Come on. Something at the FDA is screwy. People that want to end their lives certainly have many choices. Why pick on this particular drug? This seems very fishy to me. I now [Show More]I received a notice today from "Express-Scripts" today. My wife and I have been taking this medication for at least eight years. It works. We do NOT overdose. 22,000,000 users and 3,000 deaths mostly from Suicides? Come on. Something at the FDA is screwy. People that want to end their lives certainly have many choices. Why pick on this particular drug? This seems very fishy to me. I now wondering just what my doctor is going to advise me to take for my arthritis and knee and back pain. Just a few months ago, Quinine was taken away from the authorized drug list. What next. This smacks of "Big Brother" tactics!

joann

December 4, 2010 at 10:37 pm

I HAVE BEEN TAKING DARVOCET FOR 10 YEARS. I CAN NOT TAKE ANY THING STRONGER, I HAVE ALL KINDS OF SIDE EFFECTS. HAD OPEN HEART SURGERY & DARVOCET WAS ALL I COULD TAKE EVERY 4 TO 6 HOURS, I DO NOT SLEEP GOOD AT NIGHT & MY DR, GIVES ME DARVOCET. I TAKE 1 AT BED TIME. I HAVE RA IN MY HANDS & FEET. PLEASE DO NOT TAKE THIS OFF OF THE MARKET. OVER THE COUNTER MEDICINES DO NOT HELP. I AM 70[Show More]I HAVE BEEN TAKING DARVOCET FOR 10 YEARS. I CAN NOT TAKE ANY THING STRONGER, I HAVE ALL KINDS OF SIDE EFFECTS. HAD OPEN HEART SURGERY & DARVOCET WAS ALL I COULD TAKE EVERY 4 TO 6 HOURS, I DO NOT SLEEP GOOD AT NIGHT & MY DR, GIVES ME DARVOCET. I TAKE 1 AT BED TIME. I HAVE RA IN MY HANDS & FEET. PLEASE DO NOT TAKE THIS OFF OF THE MARKET. OVER THE COUNTER MEDICINES DO NOT HELP. I AM 70 YEARS OLD..

Bryan

December 4, 2010 at 9:33 pm

I have arthritis and severe headaches. I can not take anything stronger than darvocet due to the fact that all such pain killers make me sick. Nothing less than darvocet provides any relief. I might as well drink water for pain. I have been taking darvocet for many years with no ill effects. My Prescription source has advised me they will no longer stock darvocet. Without darvocet, I am forced it[Show More]I have arthritis and severe headaches. I can not take anything stronger than darvocet due to the fact that all such pain killers make me sick. Nothing less than darvocet provides any relief. I might as well drink water for pain. I have been taking darvocet for many years with no ill effects. My Prescription source has advised me they will no longer stock darvocet. Without darvocet, I am forced ito endure headache and bone pain. I think this is Governtment run amuck forced by greedy money hungry lawsuite happy law firms.

Paula

December 4, 2010 at 9:31 pm

I have DJD and severe headaches and been disable since 2000. I have been on darvocet for over 20 years for back pains and never had any side affects from this drug and if you take like the doctor tells you neither should anyone else. I have tried so many other meds they all made them so sick and this one is the only one that has no side affects and it works. I think they made a mistake taking this[Show More]I have DJD and severe headaches and been disable since 2000. I have been on darvocet for over 20 years for back pains and never had any side affects from this drug and if you take like the doctor tells you neither should anyone else. I have tried so many other meds they all made them so sick and this one is the only one that has no side affects and it works. I think they made a mistake taking this drug off the market. They need to rethink this because there are millions of us who have a hard functioning without pain. Now that we have to go thru and fine another drug to see if they can find another one that will help us. So please rethink your decision for millions of us who need this drug for the pain we go thru everyday and are willing to take the riisk. I don't like to take strong drugs and this was the best drug for me now I have to go to a drug that is more addicing and I am not to happy about this.

KRECKET

December 4, 2010 at 2:40 pm

I ALSO HAVE BEEN ON VARIOUS DIFFERENT PAIN MEDS, I AM ALLERGIC TO JUST ABOUT EVERY THING OUT THERE FOR PAIN. I USE TO TAKE VIOX IT GOT TAKEN OFF THE MARKET ALSO. TO ME IT WAS A WOUNDER DRUG. I GUESS IT IS HARD FOR SOME PEOPLE TO UNDERSTAND IF THEY DONT LIVE IN PAIN EVERY DAY AND CANT DO EASY TASKS SUCH AS FIXING DINNER, DOING DISHES WITHOUT BEING IN SO MUCH PAIN THAT U CANT EVEN COMPLETE THE TASK[Show More]I ALSO HAVE BEEN ON VARIOUS DIFFERENT PAIN MEDS, I AM ALLERGIC TO JUST ABOUT EVERY THING OUT THERE FOR PAIN. I USE TO TAKE VIOX IT GOT TAKEN OFF THE MARKET ALSO. TO ME IT WAS A WOUNDER DRUG. I GUESS IT IS HARD FOR SOME PEOPLE TO UNDERSTAND IF THEY DONT LIVE IN PAIN EVERY DAY AND CANT DO EASY TASKS SUCH AS FIXING DINNER, DOING DISHES WITHOUT BEING IN SO MUCH PAIN THAT U CANT EVEN COMPLETE THE TASK, PEOPLE ARE OVERDOSING ON OXYS AND OTHER DIFFERENT MORE ADDICTIVE DRUGS AND THEY HAVENT TOOK THEM OFF THE MARKET, TAKING THE DARVON OR DARVOCET OFF THE MARKET JUST GIVES MORE ROOM TO DISTRIBUTE THE STRONGER MORE ADDICTING DRUGS TO PEOPLE OUT THERE.. DO THEY STOP TO WEIGH THE EFFECTS THAT IT HAS ON PEOPLE. THEY WANT THE PEOPLE TO THINK THAT OPIATS HAVE MORE PRO'S THAN CON'S, I DONT THINK SO. WHY IS IT THAT THERE IS SOME ONE ALWAYS WANTING TO SUE. IF DR.S DID THEIR JOB AND REALLY PAID ATTENTION TO WHAT THE PATIENT WAS TELLING THEM OR LOOK IN TO THE FAMILY HISTORY WE THE FEW THAT NEED THE DARVOCET AND DARVON WOULDNT BE EXPRESSING HOW MUCH WE NEED IT TO HELP WITH OUR PAIN

nancy

December 4, 2010 at 4:11 am

I can' believe they recalled this medication. I am a recovering addict/alcoholic sober and clean 28 yrs. I am allergic to codeine and just got out of the hospital for bleeding ulcers due to NSAIDS. If I hear another doctor say NSAIDS are risk free I will throw up. The ONLY pain med I can take now is Darvocet, I have DDD siatica and arthritis. I also have had extensive dental work done and Darvoc[Show More]I can' believe they recalled this medication. I am a recovering addict/alcoholic sober and clean 28 yrs. I am allergic to codeine and just got out of the hospital for bleeding ulcers due to NSAIDS. If I hear another doctor say NSAIDS are risk free I will throw up. The ONLY pain med I can take now is Darvocet, I have DDD siatica and arthritis. I also have had extensive dental work done and Darvocet has saved my life. I have never exceeded 2 pills per day, oh yes when I had shingles and some dental implants. Other then that I can function on Darvocet, and I never get and URGE to take more. It takes the edge off without causing cravings. I have been on and off Darvocet for 20 plus yrs when needed. Now that it is off the market I am actually depressed, like very depressed. Funny I wasn't depressed when I was taking it. My Dr suggested Percocet (allergic to codeine and recovering addict) helllo! I said I'm allergic to Codeine won't I be allergic to this he said no you have to try it. It's my body, so now I risk an allergic reaction, more side effects and guaranteed addiction. What an insane move by the FDA! Brains in their asses. They said other drugs are more effective, Oxycodeine, Morphine, Percodane yes and herion and Dilaudid. I think they must have an investment in Rehabs because this is a dangerous decision. Been there and suffered that and now one med that works (name one med that doesn't have side effects) and the yank it from the people whos lives depend on it. That doesn't sound like good judgement to me. Insane NOW I feel like committing suicide I'm so angry!!

jamie

December 4, 2010 at 3:46 am

I have taken darvocet-n since my early 20s, I am now 48 I have severe osteoarthritis along with dish syndrome, for the pain with sciatica n disks i use vicodinl, although these symptoms sometimes just ccause muscle spasm induced migraines, darvo's are the only thing that work., vicodin does not work on muscle pain n migraines. other cet meds make me nausous. so after 27 yrs, i am still here n use [Show More]I have taken darvocet-n since my early 20s, I am now 48 I have severe osteoarthritis along with dish syndrome, for the pain with sciatica n disks i use vicodinl, although these symptoms sometimes just ccause muscle spasm induced migraines, darvo's are the only thing that work., vicodin does not work on muscle pain n migraines. other cet meds make me nausous. so after 27 yrs, i am still here n use vico for bad nerve pain , n darvocetn for the muscle tension along with a relaxer one has to wonder who has it out for the makers of this med, because tylenol alone does not cure my headaches even if i take 4, so thats a bunch of hogwash. whos paying whom to get this drug off, my bet so another new one can come in. stop the recall, maybe a class action suit against the board will helpl. call your senators, congressman complain, pharmacutical companies are ruling us, not the government this has to be stopped immediately!

Melodye

December 4, 2010 at 2:36 am

I have been on Darvacet for 11 years for RSD after trying every drug available even oxycotin. I have taken what is considered a toxic level for 3-4 years straight. My organs function properly and I am not addicted to this medication. With this drug I can wean off when I do not need such a high dose. Codine, morphine, and methadone you cannot. All the allergies I have had to endure in the past befo[Show More]I have been on Darvacet for 11 years for RSD after trying every drug available even oxycotin. I have taken what is considered a toxic level for 3-4 years straight. My organs function properly and I am not addicted to this medication. With this drug I can wean off when I do not need such a high dose. Codine, morphine, and methadone you cannot. All the allergies I have had to endure in the past before finding darvacet have been horrible. You can function on this med. I agree it is the only thing I can take. No it is not the tylenol alone and just take that or other OTC's. IF you have never had pain so bad that you beg the surgeon to take off the parts that hurt!!! THEN YOU HAVE NO REASON TO COMMENT ON SOMETHING THAT DOES NOT CONCERN SOMEONE ELSES BODY. Why were there no studies done that actually asked people who take the drug if it works or not. What will we all do? I cannot have anymore ganglion nerve blocks, artery cath's for pain management. Now do we all storm the doctors offices asking for the pain pumps to be installed in our bodies? Who will speak for us???? Represent us to the FDA and the other government agencies involved in this?? I called Walgrens and they do not carry it anymore. Now back to square one, not able to drive, care for myself or my family. So will we all meet in the E.R's as we go through withdrawls.

Michelle

December 4, 2010 at 2:05 am

I am in the healthcare field and Darvocet was never intended to be used for a long term solution to manage pain. If you have been on this for more than short term relief of acute pain issues then you should seriously consider the likelihood that you are addicted which may have it's own life threatening implications.

Ronnie

December 3, 2010 at 8:31 pm

I am willing to take responsibility for using Darvocett. I have taken it occassionally for several years. It helps some while Tylenol alone doesn't help at all. NASAIDs do not help at all. Medications help and/or affect different people differently. The risks are small and would have occurred by now if they were going to. Oh well, maybe I can get disablity now since there isn't anything to help me[Show More]I am willing to take responsibility for using Darvocett. I have taken it occassionally for several years. It helps some while Tylenol alone doesn't help at all. NASAIDs do not help at all. Medications help and/or affect different people differently. The risks are small and would have occurred by now if they were going to. Oh well, maybe I can get disablity now since there isn't anything to help me.

zane

December 3, 2010 at 7:56 pm

I have taken darvocet since 1988, I use it responsivly for r/a and o/a. I am now faceing a hip replacment. I hope the ban is reversed as I cannot take most of the other pain meds on the market

KaSondra

December 3, 2010 at 3:17 pm

I believe the effects of the drug depend on the person and severity of the pain. I had a C-Section on October 18, 2010 and was prescribed Darvocet. It did nothing for my pain at all. While I did have slight drowsiness, it wasn't enough to actually help me sleep through it. On November 30, 2010 I had a laparotomy tubal ligation, which feels exactly like a C-Section, and was prescribed Hydrocodone-A[Show More]I believe the effects of the drug depend on the person and severity of the pain. I had a C-Section on October 18, 2010 and was prescribed Darvocet. It did nothing for my pain at all. While I did have slight drowsiness, it wasn't enough to actually help me sleep through it. On November 30, 2010 I had a laparotomy tubal ligation, which feels exactly like a C-Section, and was prescribed Hydrocodone-Apap 10/650. That seemed to work significantly better for the pain. Though I've heard it's highly addictive so I only took it when the pain became unbearable. On the other hand, my grandmother took Darvocet for many years for her chronic headaches and back pain and it seemed to work well for her. However, if this drug is shown to cause fatal cardiac conditions, so I've read, I'm not sure it should be left on the market. As for the "addicted debate," any drug will become an addiction over an extended period of time, as your body will become dependent upon it, and will eventually cause damage. I'm not a medical professional of any kind, though, so these are just my thoughts and experiences with the drug.

Suzie

December 3, 2010 at 2:26 pm

I have been taking darvocet for 16 years with no heart problems or other side effects. I didn't find out until I went to get my refill that they no longer make it. My doctor is giving me alot of headaches prescribing me something else other than tylenol arthritis, which DOES NOT work for me. I have taken a laundry list of medications over the years in place of darvocet that either didn't work or h[Show More]I have been taking darvocet for 16 years with no heart problems or other side effects. I didn't find out until I went to get my refill that they no longer make it. My doctor is giving me alot of headaches prescribing me something else other than tylenol arthritis, which DOES NOT work for me. I have taken a laundry list of medications over the years in place of darvocet that either didn't work or had side effects I couldn't stand, including naproxen, motrin, neurontin, topomax, tomoxifin, talwin, ultram. . .the list goes on. This medication has helped me tremendously and I'm just wondering, What the heck am I supposed to do now?

Raven

December 3, 2010 at 7:36 am

I've sat here reading over all the comments and I must say that coming from my own personal point of view after having taken numerous pain killers over the years for fibromyalgia and for the loss of my left leg I can say that Tylenol does NOT always help. In fact nine times out of ten I get absolutely no relief from my pain. Now on the other side I can say that Darvocet/Darvon causes in the long r[Show More]I've sat here reading over all the comments and I must say that coming from my own personal point of view after having taken numerous pain killers over the years for fibromyalgia and for the loss of my left leg I can say that Tylenol does NOT always help. In fact nine times out of ten I get absolutely no relief from my pain. Now on the other side I can say that Darvocet/Darvon causes in the long run serious liver and kidney problems as well as heart failure. In saying that though, any drug be it a narcotic or an NSAID or just plain OTC's can and do cause side effects of some kind. There is ALWAYS a risk when taking any medication. As far as addiction goes, how is addiction to a particular painkiller any different than addiction to coffee, tea, ciggs or alcohol? Anything can be addictive. I know that when I was taking morphine and oxycotin for my pain I was seriously addicted to it and no I DON"T have an addictive personality and NO I don't have anything in my genetics that caused it. Those drugs are seriously addictive and why haven't they been pulled? Seriously, take six Asprin and that will be your last headache. Take too much OTC Sleep Aid and you'll never wake up agian. Plain and simple pulling a drug off the market because it has caused a few deaths is utterly ridiculous and though I truly feel for those people that have lost someone due to a medication, perhaps it isn't the medication so much as that person's physicological make up that reacted to the drug. To Samantha, I am sorry for your loss and I truly know what it's like to lose a child but it wasn't the drug's fault. It was the boy who gave your son the drug. He killed him, not the drug and meaning no disrespect but obviously your son didn't think before taking it because he did so. To put down those that take this drug for pain relief and Don't misuse it is ignorant at best, just plain stupid at the worst. Also to say that someone can get by with basic OTC pain meds is utterly and totally moronic. I agree that it is the responsibility of the doctors, nurses, caregivers and patients to use their medications properly and with moderation. A drug doesn't cause someone to become suicidal...they had that issue to begin with and are using the drug as a means to do what was already in their heads to begin with. Taking Darvocet/Darvon off the market is pointless and just a way for our government to make more money. Want a good example of this? Why is it that in other countries a person can be cured of Cancer AND AIDS but here in the US we have to be put on drugs to live? Think about it folks. It's about the money. Always has been and sadly always will be.

Annette

December 3, 2010 at 3:43 am

I've used darvocet successfully for years. It helps to take migraine pain away. I can still be a functioning member of society and work and help care for others. What now?

Marcia

December 3, 2010 at 2:41 am

I have had 3 spinal surgeries in the past 2 years from a car accident. I have COPD, more commonly known as chronic obstructive lung disease from 30+ years of smoking. I quit years ago but because of the advancement of this disease, I am limited in what pain relievers I can use. Most of them like Lortab, Percocet or Vicodin, depress the respiratory system to a point where I had to be on constant ox[Show More]I have had 3 spinal surgeries in the past 2 years from a car accident. I have COPD, more commonly known as chronic obstructive lung disease from 30+ years of smoking. I quit years ago but because of the advancement of this disease, I am limited in what pain relievers I can use. Most of them like Lortab, Percocet or Vicodin, depress the respiratory system to a point where I had to be on constant oxygen for months after these surgeries due to these medications. Finally, I was prescribed Darvocet, I take 1, 3x's a day, and will be for life as my spine has seriously deteriorated. They work to relieve the pain without the use of oxygen. Why wasn't I contacted for my opinion on the effects of this drug? Who elected this panel to speak for me? No ONE!! I am 54, single, live alone and now have to find a medication that will work as effectively as the Darvocet did without the respiratory side effects. Thank you to all those fools who think this medication is being abused. It's for mild to moderate pain. Go after the Lortab users and abusers...there's the health care problem right there. I hope to hell some day, one of the people on that panel need a pain medication and don't find anything that works for them. Let them know the pain WE are all suffering from now. Take the N100 off the market, leave the 650 mg. available. Doctors should be monitoring their patients use and reporting it along with complaints. I along with many of you here, don't have any problems with it. There's always someone who has nothing better to do than ruin the quality of life for the already disabled. You can all go to hell.

Dan

December 3, 2010 at 12:26 am

I tried to share previously, but apparently i was too explicative? I'll try again. After years of migraine headaches, so bad to the point of being suicidal, after expensive tests, trial drugs, MRI's, X-rays and a lot of guess work, I was put on Darvocet for the headaches. Allergic to asperin and with radical reactions to Ibuprophen (which did work well for the headaches) after taking the darvoc[Show More]I tried to share previously, but apparently i was too explicative? I'll try again. After years of migraine headaches, so bad to the point of being suicidal, after expensive tests, trial drugs, MRI's, X-rays and a lot of guess work, I was put on Darvocet for the headaches. Allergic to asperin and with radical reactions to Ibuprophen (which did work well for the headaches) after taking the darvocet for a time, my headaches went away and there were absolutely no side affects. That was 9 years ago. Only 6 pills/24 hours did the trick. i came back from vacation, having only a few pills left, and was told, without warning or substitutes offered, that there were no pills available. No period to ween off or anything. Calling the doc, her reaction was "what do you want me to do about it?" She prescribed Firocet--proceeded to actually give me a headache almost immediately. So now I'm back to square 1, miserable, with no where to turn. ONCE AGAIN YOUR TAX DOLLAR AT WORK.

Lori

December 2, 2010 at 9:36 pm

I have IBS, ICC and Fibromyalgia I have been in pain almost every day for over 20 years. I have been taking Darvocet for over 10 years and in the last 2 years have finally gotten my pain almost totally under control, thanks to taking Darvocet as needed. Before that I was in Urgent Care or the Emergency room Monthly sometimes weekly getting shots of Demerol to get the pain under control because no[Show More]I have IBS, ICC and Fibromyalgia I have been in pain almost every day for over 20 years. I have been taking Darvocet for over 10 years and in the last 2 years have finally gotten my pain almost totally under control, thanks to taking Darvocet as needed. Before that I was in Urgent Care or the Emergency room Monthly sometimes weekly getting shots of Demerol to get the pain under control because nothing else would work. Not everyone can take every medicine that is why most doctors work with people that have chronic pain to find a medication that will works for them. If you do not have chronic pain you cannot understand the physical or emotional pain you go through every day. If a pain medicine is not working for you then you should communicate with your doctor or change doctors to find one that works. People like myself that this medicine works for takes months sometimes years to find a medicine that gives you relief. As I have read over and over there are hundreds of medicines and OTC drugs that all have the same side effects or if you take too much of will kill you. My sympathies go out to all of you that have lost friends or family members, however a lot of people have died at the hands of alcohol and you do not see it being taken off of the shelves, and you do not even need a prescription for it. And sadly your children are more likely to get that in your own house. Mary's comment above says the product is still available but I went to pick my prescription up on 11/27/10 and was informed by the Pharmacist that they were told to take it off of the shelves and could not sell it to me. I for one hope that it comes back on the market, it is what works for me I cannot imagine going back through what I went through to finally find a pain med that worked for me. Good luck to the rest of you that take it!!

MT

December 2, 2010 at 8:17 pm

I was asked allot of questions before I was put on this med and I dont like taking anything if I dont have to but when the pain is to much to bare one has to do something else when over the counter meds arent cutting it. This really disturbs me. I have been on Darvocet for just under 6 months due to fractured disc's. Its the only thing I have found to work and also work well with Alive that wont [Show More]I was asked allot of questions before I was put on this med and I dont like taking anything if I dont have to but when the pain is to much to bare one has to do something else when over the counter meds arent cutting it. This really disturbs me. I have been on Darvocet for just under 6 months due to fractured disc's. Its the only thing I have found to work and also work well with Alive that wont make me dowsy or nauseaed. I dont even take the full prescribed dose and even so its enough to take the edge off the pain without having to resort to narcotics. Vicodin and Tylenol3 actually make me feel worse, Ultram does nothing. I have had NO side effects what so ever with Darvocet, no thoughts of suicide or other issues. I cant see how forcing Dr's to prescribe heavier narcotics for chronic pain makes sense. Arent the risks of these more potient meds higher risks... Dont take something off the market because of the abuse of those that cant control themselves.

Julia

December 2, 2010 at 5:28 pm

I have been taking darvocet since my knee surgery in February 2010. I have not become addicted, have not considered suicide or any of the other adverse side effects that are being touted by a so-called public advocate group. I have to say that I am thoroughly tired of being told what is in my best interest. I am 53 years old and have been taking care of my own best interests since I was 18. I am a[Show More]I have been taking darvocet since my knee surgery in February 2010. I have not become addicted, have not considered suicide or any of the other adverse side effects that are being touted by a so-called public advocate group. I have to say that I am thoroughly tired of being told what is in my best interest. I am 53 years old and have been taking care of my own best interests since I was 18. I am also tired that everyone who uses darvocet for pain relief is being penalized because of the relatively few abusers of the drug. If darvocet use is such a problem, why have they waited until now to complain about it?

Catherine

December 2, 2010 at 3:45 pm

To say that Darvocet is no more effective than tylenol alone is riduculous. How many people on the so called "panel" would like to take tylenol for post-op pain or a migraine? If they are worried about suicide, then every bottle of over the counter product containing acetomenohen and asprin better be removed from the counters too because they too are lethal weapons! I feel bad for those who hav[Show More]To say that Darvocet is no more effective than tylenol alone is riduculous. How many people on the so called "panel" would like to take tylenol for post-op pain or a migraine? If they are worried about suicide, then every bottle of over the counter product containing acetomenohen and asprin better be removed from the counters too because they too are lethal weapons! I feel bad for those who have had trouble with Darvocet but it is the only med I can take for pain and my heart is just fine. Let the Doctors decide case by case who needs this drug, not some over zealous panel.

Raquel

December 2, 2010 at 9:28 am

This drug did not cause me any heart problems. Maybe slightly increased it when I first started taking it 5 years ago. Nothing happened when I stopped taking it. It didn't make me depressed. Actually the opposite. I'm a poor metaboliser of Tylenol in Vicodin (felt weird and had chest pains) Tramadol made me too tired (too much serotonin activity). It also gave me migraines. Now my options will be[Show More]This drug did not cause me any heart problems. Maybe slightly increased it when I first started taking it 5 years ago. Nothing happened when I stopped taking it. It didn't make me depressed. Actually the opposite. I'm a poor metaboliser of Tylenol in Vicodin (felt weird and had chest pains) Tramadol made me too tired (too much serotonin activity). It also gave me migraines. Now my options will be Percodan, oxycodone, or methadone (sometimes used for autoimmune pain) I have RA, fibromyalgia, and chronic fatigue syndrome. This drug relieves all 3 of them. I took the Darvon/propoxyfene one that didn't have the Tylenol in it. NSAIDs don't work for me. As myself everyday I feel like somebody dying of cancer. Awful. So sick. Please don't ban it!

anurse

December 2, 2010 at 3:37 am

It has taken 53 years for some group to say that Propoxyphene is addictive and has resulted in sucides and overdosage? Come on people! This medicine should be the least of their worries when you have people getting scripts of Oxycodone, crushing it and injecting it into themselves. I agree with some of the other comments that if all medications with habit forming side effects are given to people [Show More]It has taken 53 years for some group to say that Propoxyphene is addictive and has resulted in sucides and overdosage? Come on people! This medicine should be the least of their worries when you have people getting scripts of Oxycodone, crushing it and injecting it into themselves. I agree with some of the other comments that if all medications with habit forming side effects are given to people with addictive tendencies then even an Aspirin can become addictive andcausedeath.

michael

December 1, 2010 at 8:11 pm

I realize that Darvocet has been associated with significant side effects. But, with it's elimination the FDA has forced me to use oxycodone or it's equal, not tyelnol. So the risk should be compared to the likely substitute, not OTC meds.

Mary

December 1, 2010 at 5:51 pm

First of all everyone, Darvocet had not been recalled. It has just been suggested it be recalled on the top of this page is states "A panel of outside advisors to the FDA have recommended that the agency withdraw approval for the painkiller Darvon, which is also sold as Darvocet with the addition of acetaminophen…………………….the FDA is not required to follow the advice of their advisory panel". You [Show More]First of all everyone, Darvocet had not been recalled. It has just been suggested it be recalled on the top of this page is states "A panel of outside advisors to the FDA have recommended that the agency withdraw approval for the painkiller Darvon, which is also sold as Darvocet with the addition of acetaminophen…………………….the FDA is not required to follow the advice of their advisory panel". You can get your Dr. today to write you a script and fill it at any pharmacy. I have been taking it for over twenty years with good results. I have had heart palpitations off and on for several years but no one was concerned. My problem has arisen in the last couple of months with heart arrhythmia, heart palpitations, very hard heartbeats and my heart actually hurting. I am now in the process of finding an alternative. I have a bottle of over 100 in my cabinet that I will not take for fear of permanent heart issues. I am having trouble finding out if these issues are permanent or will go away over time after being off Darvocet

Cindy

December 1, 2010 at 5:04 pm

I have a degenerative joint disease, Darvocet is the only one that takes the edge off the severe pain, it especially works better on the bone pain. I have tried the much stronger pain meds but Darvocet works better for me. The viox helped way back when, but of course they took that off the market too. I am 57 and absolutely do not abuse the drug, I cannot imagine people getting hooked on Darvocet,[Show More]I have a degenerative joint disease, Darvocet is the only one that takes the edge off the severe pain, it especially works better on the bone pain. I have tried the much stronger pain meds but Darvocet works better for me. The viox helped way back when, but of course they took that off the market too. I am 57 and absolutely do not abuse the drug, I cannot imagine people getting hooked on Darvocet, but there it is, so now we have to suffer for their abuse, by the way I am an RN and have seen much suffering, this drug is a small fish in a big pond, why in the world would they target this one.

Belinda

December 1, 2010 at 9:39 am

I take Darvocet as needed for my leg pains. I have been doing this for 20 yrs. Nothing else works. Just Tylenol doesn't help, so it has to be the other ingredients in Darvocet. I have never become addicted. I usually can get by with a 1/2 tab. I don't know what I will take now, I also have Vicodin, but I don't like them as well and they are more addictive if that is what they are worried about wi[Show More]I take Darvocet as needed for my leg pains. I have been doing this for 20 yrs. Nothing else works. Just Tylenol doesn't help, so it has to be the other ingredients in Darvocet. I have never become addicted. I usually can get by with a 1/2 tab. I don't know what I will take now, I also have Vicodin, but I don't like them as well and they are more addictive if that is what they are worried about with Darvocet. Let the consumer decide if the benefits outweigh the risks. I want my Darvocet back. Let it be my choice.

Pat

December 1, 2010 at 4:17 am

I totally agree with most users of Darvocet. Don't take it off the market. I have taken it as needed for10 years for fibromyalgia and nothing works as well. I now am trying to find something similar to replace it but others interfer with other medications I am taking. I usually take it at night to relax and get a restful nights sleep. I was shocked at the recall and have read research that doe[Show More]I totally agree with most users of Darvocet. Don't take it off the market. I have taken it as needed for10 years for fibromyalgia and nothing works as well. I now am trying to find something similar to replace it but others interfer with other medications I am taking. I usually take it at night to relax and get a restful nights sleep. I was shocked at the recall and have read research that doesn't make a lot of valuable sense for me. How can we group together to get this back on the market? I would also agree that most of us over 60 do not abuse the drug. We are responsible active adults who use as needed.

Ruthie

November 30, 2010 at 7:27 pm

I have fibromyalgia, bone spurs, 2 compression fractures and degeneration of the spine. I take Darvacet with my Celebrex and prednisone and this has been the only combination that has worked. My Dr. and I have tried many combinations with little to no help until I started to take these. I am diligent in watching how often and how much i take. I don't wish to overdose or become addicted but I do en[Show More]I have fibromyalgia, bone spurs, 2 compression fractures and degeneration of the spine. I take Darvacet with my Celebrex and prednisone and this has been the only combination that has worked. My Dr. and I have tried many combinations with little to no help until I started to take these. I am diligent in watching how often and how much i take. I don't wish to overdose or become addicted but I do enjoy the fact that I can have less pain when I am working 1 full time and 1 pt. time job. I have no idea what I will do now when my Darvacet runs out but I hope that the FDA will consider that this drug is NOT dangerous to those of us that follow the dosing instructions. I can understand pulling approval for medication that has harmful side affects like heart problems, kidney failure, etc. Something that is more damaging to your health than helpful, but this seems to be more a problem of the user of the medication not the med itself...

Arlene

November 30, 2010 at 4:37 pm

I am 74 years old and a cancer survivor among a number of other painful problems. I have undergone more than 30 surgeries and thank god for darvocet that helped me to tolerate the pain that I must endure daily. I have taken darvocet as my doctor prescribes and suggest off and on for many years and have never been addicted. The darvocet does not make me pain free but it has brought my pain level [Show More]I am 74 years old and a cancer survivor among a number of other painful problems. I have undergone more than 30 surgeries and thank god for darvocet that helped me to tolerate the pain that I must endure daily. I have taken darvocet as my doctor prescribes and suggest off and on for many years and have never been addicted. The darvocet does not make me pain free but it has brought my pain level down to a point that I can tolerate it. We have had suicide by many means since beginning of time so how are you going to prevent the leap of death by whatever means? You can help the quality of my life by allowing me the darvocet that helps me to have strength of mind and body to survive many more years and be able to function in public and at home with dignity. GIVE BACK OUR DARVOCET PLEASE, and let our doctors be doctors.

kim

November 30, 2010 at 3:39 pm

These is so stupid.. I finally found a pain med that works for my problem. and then I cant get it. So I am sitting here in pain, because my Dr. doesn't know what to give me. I have been a many others and Davocet is the only thing that worked.. THIS SUCKS!!!!!

Tina

November 30, 2010 at 10:59 am

I have been taking darvocet for over 7 years, I have arthritis and ddd, this works good for me its not quite strong enough for the pain anymore, but I am allergic to most other pain meds. Since my problems started in 98 I have been on alot of them and the others make me itch and break out in hives. What are people like me suppose to do? Please lift the ban for people like me

Desi

November 30, 2010 at 8:58 am

I have been taking Darvocet N 100 for 11 yrs now and i have DDD in my lower back,have rods n screws in my lower back and I also have chronic pain and permanet nerve damage and I now take darvocets like every 3 hrs with a muscle relaxer to take the egde of my pain I have..I have asked my doc to put me on something stronger and he put me on Morphine and darvocets together instead of just giving me a[Show More]I have been taking Darvocet N 100 for 11 yrs now and i have DDD in my lower back,have rods n screws in my lower back and I also have chronic pain and permanet nerve damage and I now take darvocets like every 3 hrs with a muscle relaxer to take the egde of my pain I have..I have asked my doc to put me on something stronger and he put me on Morphine and darvocets together instead of just giving me a stonrger pain pill I can take..Im sorry to hear its being recalled but I know Im not the only one but IM not addicted to it..If I dont have it I just be in pain all day..NO withdrawls...If a person in my condition asked to be put on something stronger to get off darvocets cause it dont work anymore well the doc should listen to the patient and give them something else..Liek they say..One bad apple ruins the whole bunch....Come on FDA..dont take darvocets off the market..SOME PPL do NEED THEM ....

Myra

November 30, 2010 at 1:12 am

I have been taking Darvocet for pain and it is the only thing that helps met to get a good night sleep. I have Lupus, Rheumatoid Arthritis, fibromyalgia. The pain can be over whelming to the point that I can not function. Darvocet has helped me thru a lot of pain ful episodes. Especially with flare up Please lift the ban for people like me that it works for. I agree with the people who have [Show More]I have been taking Darvocet for pain and it is the only thing that helps met to get a good night sleep. I have Lupus, Rheumatoid Arthritis, fibromyalgia. The pain can be over whelming to the point that I can not function. Darvocet has helped me thru a lot of pain ful episodes. Especially with flare up Please lift the ban for people like me that it works for. I agree with the people who have commented to lift the recall. Thanks

Carole

November 30, 2010 at 12:54 am

Your "experts" say the "risks" outweigh the benefits. I am allergic to Asprin, and Morphine Sulphate, and the drugs that metabolize. to a form of MS; as well as all forms of synthetic MS. l have to keep Fentenyl, Methadone, and Demerol for end-stage; which thanks to your drugs recall will cause and my death to come sooner rather than later!! My life with Muscular Dystrophy has been manageable an[Show More]Your "experts" say the "risks" outweigh the benefits. I am allergic to Asprin, and Morphine Sulphate, and the drugs that metabolize. to a form of MS; as well as all forms of synthetic MS. l have to keep Fentenyl, Methadone, and Demerol for end-stage; which thanks to your drugs recall will cause and my death to come sooner rather than later!! My life with Muscular Dystrophy has been manageable and active UNTIL NOW! I cannot walk without the nedication. Add Turadol, Stadol, & Tramadol to the list of drugs that cause hives, and ZERO pain relief. There are too many other folks in my situation. It works great for some and does absolutly nothing for others. Vicoden falls into that same catagory. To thpse of us who need the medication, please, please, put it back. Make it a schedule III, with lots of warnings....but do not put me into a Nursing Home to die. I am still active tutoring math, and other activities (with the Darvocet.) I am still useful to society. Isn't that what "Quality of Life" is supposed to be about? If there is a group of Attorneys' willing to counter-sue so we can get out medication back, I assure you they will have plenty of people for a Class Action Suit. Think about the stronger drugs people may stoop to, BRING BACK THE DARVOCET! Please.

Candy

November 29, 2010 at 7:12 pm

As a long time user, NOT ABUSER, of darvocet for my severe arthritis I'm appalled that there are millions of users that will now have to suffer because a few (percentage wise) user misused the medicine and had sad consequences. Are they going to pull tylenol and aspirin too since I know of a teen that dies using too much of those? Where does personal accountability come in? As far as other medi[Show More]As a long time user, NOT ABUSER, of darvocet for my severe arthritis I'm appalled that there are millions of users that will now have to suffer because a few (percentage wise) user misused the medicine and had sad consequences. Are they going to pull tylenol and aspirin too since I know of a teen that dies using too much of those? Where does personal accountability come in? As far as other medicines being helpful. Guess what? I've tried them all and they don't work for me. Bring back my medicine that works the best FOR ME. Maybe put more stringent controls like they have for vicodin (doesn't help me at all). I see the vote was 14 to 12. Looks like the FDA is just going for CYA. Where's the coalition for common sense when we need them?

Marla

November 29, 2010 at 7:01 pm

I beg to differ that tylenol controls pain as well as darvocet did. When I have severe back pain, my Darvocet was the only thing that kicked the pain. Not Tylenol, not Ibuprofen, which I had certainly tried before breaking down and going to the Doctor for something that worked on my pain. Due to allergies, I cannot take Vicodin. ALL medications have the potential to be fatal, including Tylenol! I[Show More]I beg to differ that tylenol controls pain as well as darvocet did. When I have severe back pain, my Darvocet was the only thing that kicked the pain. Not Tylenol, not Ibuprofen, which I had certainly tried before breaking down and going to the Doctor for something that worked on my pain. Due to allergies, I cannot take Vicodin. ALL medications have the potential to be fatal, including Tylenol! I think this is ridiculous. I also happen to be an RN in LTC who sees medications work and not work all the time, and there is no one drug that works for all people. There just isn't. I'm very disheartened by this ruling, and feel like I'm being condemned to use medications that are either ineffective or more narcotic for my pain.

Dany

November 29, 2010 at 6:31 pm

I agree with Sue. i have had Rheumatoid arthritis for 29 years and have used Darvocet throughout the past 29 years. If you are a responsible adult you will take your med as perscribed, all meds have side effects. They dont want it to cause depression, so we live with severe pain instead? Are you kidding me! They can legalize marijuana but ban darvocet? You people in Washington have got to have so[Show More]I agree with Sue. i have had Rheumatoid arthritis for 29 years and have used Darvocet throughout the past 29 years. If you are a responsible adult you will take your med as perscribed, all meds have side effects. They dont want it to cause depression, so we live with severe pain instead? Are you kidding me! They can legalize marijuana but ban darvocet? You people in Washington have got to have something better to do, right?

Debie

November 29, 2010 at 3:31 pm

I have been reading the comments and think to myself why do we blame a medication for peoples actions I am sorry for the people who have dies for abusing this medication, but if this was the case we need to take all pain meds off the market. What about oxycotin why is that nasty drug still obtainable, I know 3 people who overdosed on that and Xanax. Oxycotin is running rampid right now selling o[Show More]I have been reading the comments and think to myself why do we blame a medication for peoples actions I am sorry for the people who have dies for abusing this medication, but if this was the case we need to take all pain meds off the market. What about oxycotin why is that nasty drug still obtainable, I know 3 people who overdosed on that and Xanax. Oxycotin is running rampid right now selling on the streets. People have robbed drug stores for it. If people have an addictive mind they will get addicted to anything. It is the person and not the drug. It is riduculous. My step father has been on this for his broken heals and only takes it when needed and tylenol does not help with that pain. However he is not addicted but now the Doctor put him on Vicoden for pain. Are we serious??

Barbara

November 29, 2010 at 5:54 am

I HAVE BEEN TAKING DARVOCET FOR YEARS, IT IS THE ONLY PAIN MED THAT DOESNT MESS UP MY STOMACH. I HAVE A STOMACH PROBLEM AND CAN TAKE VERY FEW MEDICATIONS. I CAN TAKE DARVOCET WITH NO PROBLEMS AND IT HELPS MY PAIN, I HAVE VERY BAD BACK PAIN WITH MY DISC AND VERTEBRA, FIBROMYALGIA, ARTHRITIS ECT. I AM I AM IN PAIN ALL THE TIME AND THE DARVOCET HELPS.I DONT KNOW WHY WE CANT BE RESPONSIBLE TO SAY IF[Show More]I HAVE BEEN TAKING DARVOCET FOR YEARS, IT IS THE ONLY PAIN MED THAT DOESNT MESS UP MY STOMACH. I HAVE A STOMACH PROBLEM AND CAN TAKE VERY FEW MEDICATIONS. I CAN TAKE DARVOCET WITH NO PROBLEMS AND IT HELPS MY PAIN, I HAVE VERY BAD BACK PAIN WITH MY DISC AND VERTEBRA, FIBROMYALGIA, ARTHRITIS ECT. I AM I AM IN PAIN ALL THE TIME AND THE DARVOCET HELPS.I DONT KNOW WHY WE CANT BE RESPONSIBLE TO SAY IF WE WANT TO TAKE THE CHANCE ON TAKING DARVOCET (WHICH I DONT THINK HURTS YOU) OR IT DOESNT HURT ME. THIS IS AMERICA WE SHOULD HAVE THE RIGHT TO SAY IF WE WANT TO TAKE THE CHANCE TO TAKE THE MEDICINE OR NOT. I THINK THIS IS CRUEL.

Michelle

November 28, 2010 at 10:26 pm

It would seem that quite a few people are overlooking the fact that it was stated that Darvocet doesn't work any better than Tylenol alone, so why would they keep it on the shelf when there are potentially dangerous side effects? Looks like a lot of people are paranoid about it being taken off the market, this would challenge the "not being addicted to" statements. Like they said, take Tylenol i[Show More]It would seem that quite a few people are overlooking the fact that it was stated that Darvocet doesn't work any better than Tylenol alone, so why would they keep it on the shelf when there are potentially dangerous side effects? Looks like a lot of people are paranoid about it being taken off the market, this would challenge the "not being addicted to" statements. Like they said, take Tylenol it works just as well.

Charlotte

November 28, 2010 at 7:47 pm

I have taken Darvocet for about a year for severe back pain and don't know how I can replace what works so well for me. Hydrocodone makes me sick to my stomach and the Darvocet does not. I pill at night is all I take. That is certainly not an addiction, no more than the 2 Aleve that I take in the mornings to be able to walk around through-out the day.

Jeanne

November 28, 2010 at 3:12 pm

I have taken Darvocet for the last 12 years for severe pain from neck surgery and a broken shoulder. I use the Darvocet only when other over the counter medications don't work, which is most of the time. I suffer from arthritis also. I'm allergic to codeine, and most of the other pain medications make me sick to my stomach. I am very disappointed about this recall. Not sure what I will do to contr[Show More]I have taken Darvocet for the last 12 years for severe pain from neck surgery and a broken shoulder. I use the Darvocet only when other over the counter medications don't work, which is most of the time. I suffer from arthritis also. I'm allergic to codeine, and most of the other pain medications make me sick to my stomach. I am very disappointed about this recall. Not sure what I will do to control the pain when it flares up. A qty of 60 pills will last me 5 or 6 months, so I wouldn't call that addicted.

Ellen

November 28, 2010 at 2:27 pm

I beg you, do not take darvocet off market. I am 70 and have taken this med for years. it has no side effects as others do. I have severe diabetic and artritis paim. My Dr test me for liver problems.so far none.

Angela

November 28, 2010 at 6:02 am

I have been taking Darvocet for only a few years, but I thought I finally found a drug that would relieve my pain and yet still let me work. I am a dentist and cannot take any other Narcotic due to both GI complications and the fact that I can't wield a dental drill when I'm hopped up on stronger stuff. I have done the research on this medication. I see nothing wrong with it so long as it tis take[Show More]I have been taking Darvocet for only a few years, but I thought I finally found a drug that would relieve my pain and yet still let me work. I am a dentist and cannot take any other Narcotic due to both GI complications and the fact that I can't wield a dental drill when I'm hopped up on stronger stuff. I have done the research on this medication. I see nothing wrong with it so long as it tis taken judiciously. There are many side effects listed in the PDR. All the other narcotics listed also had the same and more side effects listed. For my insurance dollar, the Darvocet is actually more expensive than the Vicodin. I'd rather take the risks of this drug than the alternative - not working and being able to provide for my family, while being in severe pain. I can take Advil, but I'd be taking 3 3x/per day. That is not a long term solution. The Advil can do as much damage to the liver, if not more than Darvocet taken as directed for the severe moments of chronic pain. I get to go to my own doctor now and start experimenting with new pain killers. Any volunteers to be the next patient in my chair??

darlene

November 28, 2010 at 1:15 am

I have taken Darvocet for migraine headaches for a long time. This is the only thing that works. Lortab doesn't help at all. It's not fair that a select few people can cause such problems for others. This is no more addictive than Lortab and they haven't pulled it. And for elderly this is safer than other medications that confuse them. It is easier tolerated by elderly.

Lorraine

November 27, 2010 at 11:55 pm

OH MY GOD !!! How flipping stupid this country is becoming. People can commit suicide with tylenol alone. Taking Vicodin causes more liver damage then the Darvocet does. I took it years ago for arthritis pain & back pain with no problems. Did a couse of Vicodin for a couple of years and Percocet and asked for the Darvocet back again and had just as much relief of the pain from that as I did wi[Show More]OH MY GOD !!! How flipping stupid this country is becoming. People can commit suicide with tylenol alone. Taking Vicodin causes more liver damage then the Darvocet does. I took it years ago for arthritis pain & back pain with no problems. Did a couse of Vicodin for a couple of years and Percocet and asked for the Darvocet back again and had just as much relief of the pain from that as I did with the other narcotic pain medications. So why take more than you need and save the heavy hitters for intense pain. Personally I don't think that for being on the market for as long as it has been that 3000 deaths is a lot. Hell you can get 40 people a year to stick their fingers in electrical sockets and kill themselves. FDA get your crap together and find something else to bitch about and screw the public out of !!!!! You know in Canada you can buy asprin with codiene in it over the counter and how is their suicide rate going? Maybe we just need to make trips up to Canada and by this medication.

Carolyn

November 27, 2010 at 8:36 pm

I'm 76, have severe degenterative arthritis, and rely on Darvocet to maintain an active lifestyle. I have used Tylenol, tried it repeatedly and receive little or no relief. I would like to continue being able to enjoy life, family and be a productive citizen. Darvocet is my way of doing this.

RIchard

November 27, 2010 at 4:54 am

The reason Darvocet was recalled was due to the fact that it creates a cardiotoxin that can cause sudden cardiac death. Not because people are OD'ing. The studies have shown that even in healthy people you can die. Read and do research before you jump to conclusions.

Scott

November 27, 2010 at 3:40 am

I have used Darvocet for years for my headaches. This is a mild narcotic that worked that I could take on a daily basis and still hold down a full time job to support my family. Now what am I going to do? What medication does the FDA reccomend for replacement????? I am afraid that this is going to interfere with my ability to provide for my family.

Brandy

November 27, 2010 at 3:37 am

I am a long time migraine sufferer and my insurance only allows 9 Imitrex a month and over the counter meds causes ulcers. So my Dr. prescribed Darvocet to keep the headaches at bay and now that they have been discontinued, I have head a serious headache for a week now with nothing to take for it to ease the pain. I have taken Darvocet for years and have had to complications as I follow the direct[Show More]I am a long time migraine sufferer and my insurance only allows 9 Imitrex a month and over the counter meds causes ulcers. So my Dr. prescribed Darvocet to keep the headaches at bay and now that they have been discontinued, I have head a serious headache for a week now with nothing to take for it to ease the pain. I have taken Darvocet for years and have had to complications as I follow the directions and do not abuse the medication! I don't know what I will do now without this medication!

Robert

November 27, 2010 at 2:55 am

Darvocet is a superior pain medication. It is the only pain reliever with the most minimal side effects and is very effective. I have had a herniated disc surgery that was good but the last year,though I exercise, still leaves me in pain. Ultram, vicodin oxycoton all make me sick. Please don't remove this medicine. If you use it right it is the best. Thank You

Randee

November 26, 2010 at 6:26 pm

By the way, John, the pharmacist, is one of the few here who has TRULY done his homework and based his comment on factual evidence. Surfing the internet for a few hours doesn't mean you are well-informed.

Randee

November 26, 2010 at 6:19 pm

I am an RN...have been for may years. Of more concern to me than the fact that Darvocet and Darvon have been recalled is the fact that it took FOUR YEARS to happen after the initial lawsuit was filed. There are MANY substances the FDA SHOULD take off the market r/t proven research...yet they don't (acetaminophen being among them...you'll never find it in my house). Just because it is AVAILABLE and[Show More]I am an RN...have been for may years. Of more concern to me than the fact that Darvocet and Darvon have been recalled is the fact that it took FOUR YEARS to happen after the initial lawsuit was filed. There are MANY substances the FDA SHOULD take off the market r/t proven research...yet they don't (acetaminophen being among them...you'll never find it in my house). Just because it is AVAILABLE and prescribed doesn't make it safe for consumption. Just because some personally prefer it doesn't mean it outweighs the risks to society. In that case, we could go straight to heroin or opium for the BEST pain relief! But the truth is, as members of society who benefit from the rules, regulations, and other structures in place to protect and enhance our lives, we agree to abide by those rules and regulations for the OVERALL good. Technology makes new strides every day. When a drug, machine, or treatment is discovered to have adverse effects that outweigh the benefits, we have a responsibility to MAKE APPROPRIATE changes. Otherwise, today, pregnant women with nausea would be given thalidomide. Towns would still use DDT to control mosquitoes. Cocaine would still be in Coca Cola. X-rays would still expose developing fetuses to large amounts of radiation...why use ultrasound? "...minimal pain relief benefits provided by the drugs do not outweigh the SUBSTANTIAL (my caps) risk of overdose, suicide and other known side effects of Darvon." That's the bottom line, folks. The vitriol on this site saddens me...people called stupid because they have an opinion...people told to shut up because they don't agree with you. Really??? Last comment...cannabis is an effective pain reliever with minimal side effects. Legalize medical marijuana.

R Grimm

November 26, 2010 at 5:02 pm

what are u supposed to do when ur allargic to every thing else like coden and vicodine and perasets and your only option is dirvect or morphine and ur a parent with small children

Dale

November 26, 2010 at 2:37 am

I have had spinal surgery and am now disabled and deal with constant pain in my back and hips and legs. The doctor has tried me on several meds but Darvocet is the only thing that keeps me from hurting and I have had no problems, but now I have to suffer due to others being irresponsible and abusing the drug. And who ever said that Tylenol works the same is ignorant, Tylenol does not even come c[Show More]I have had spinal surgery and am now disabled and deal with constant pain in my back and hips and legs. The doctor has tried me on several meds but Darvocet is the only thing that keeps me from hurting and I have had no problems, but now I have to suffer due to others being irresponsible and abusing the drug. And who ever said that Tylenol works the same is ignorant, Tylenol does not even come close to Darvocet. It's not the drug that is the problem but those that abuse it so we all suffer for thier irreponsible actions. I hope they change this and put darvocet back on the market soon.

Deborah

November 25, 2010 at 4:42 pm

I have Rheumatoid Arthritis & neuropathy. This is the ONLY pain med I can tolerate. All the codeine's and other opiates cause intense stomach pain with me. I am sure there are other pain meds that I have not tried (not many), but please... don't let a few people who can't follow simple instructions cause all of those like me to suffer. I am a school teacher - now only able to be a subs[Show More]I have Rheumatoid Arthritis & neuropathy. This is the ONLY pain med I can tolerate. All the codeine's and other opiates cause intense stomach pain with me. I am sure there are other pain meds that I have not tried (not many), but please... don't let a few people who can't follow simple instructions cause all of those like me to suffer. I am a school teacher - now only able to be a substitute - and recalling this medication will prevent my being able to work, buy food, etc. Please do not recall this medication. I need it and I know there must be others like me - all my siblings for instance - who may someday need a pain medication and not have an option.

*.*

November 25, 2010 at 2:32 pm

SO IF THEIR RECALLING DARVOCETS DUE TO POTENTIAL SUICIDAL IMPLICATIONS AND OVERDOSING, WHAT ABOUT THE MULTIPLE DEATHS AND OVERDOSES OF THE IDIOTS USING OXYCODONE AND OXYCONTIN, VICODIN, SOMA, XANAX AND ULTRAM. I DO BELIEVE THERE ARE MUCH MORE DEATH RELATED TO THE USE OF THOSE DRUGS VS. DARVOCET. EVEN LOCAL PHARMACIES ARE GETTING ROBBED DUE TO THE ADDICTED NATURE OF THESE NARCOTICS AND PEOLPE AR[Show More]SO IF THEIR RECALLING DARVOCETS DUE TO POTENTIAL SUICIDAL IMPLICATIONS AND OVERDOSING, WHAT ABOUT THE MULTIPLE DEATHS AND OVERDOSES OF THE IDIOTS USING OXYCODONE AND OXYCONTIN, VICODIN, SOMA, XANAX AND ULTRAM. I DO BELIEVE THERE ARE MUCH MORE DEATH RELATED TO THE USE OF THOSE DRUGS VS. DARVOCET. EVEN LOCAL PHARMACIES ARE GETTING ROBBED DUE TO THE ADDICTED NATURE OF THESE NARCOTICS AND PEOLPE ARE BEING MURDERED FOR THEIR DRUGS. COME ON FDA GET OFF YOUR A** AND TAKE CARE OF THE DRUG ADDICTS AND PAIN CLINICS WHO ARE TAKING ADVANTAGE OF THESE EASY ACCESSIBLE DRUGS AND MAKE THESE DRUGS ILLEGAL WITH LEGAL REPERCUTIONS FOR PATIENT WHO ARE DRUG SEEKING AND PHYSICALLY DEMANDING NARCOTICS IN EMERGENCY ROOMS SETTINGS.

Sam

November 25, 2010 at 4:15 am

Dig deep enough and you most likely will find the Rockefeller footprint on this report, question is - what drug are they now getting ready to make their billions on while staying in the shadows of their blind trusts and foundations. Thirty-nine year user to relieve pain as a result of a surgical mishap. No side effects or addiction and taken as needed for pain. Use alternate pain relievers when[Show More]Dig deep enough and you most likely will find the Rockefeller footprint on this report, question is - what drug are they now getting ready to make their billions on while staying in the shadows of their blind trusts and foundations. Thirty-nine year user to relieve pain as a result of a surgical mishap. No side effects or addiction and taken as needed for pain. Use alternate pain relievers when practicable.

Sandra

November 25, 2010 at 3:14 am

I started taking Darvocet N-100 about 12 years ago, for lower back pain, then acute arthritisis as recommended by my doctor. Now as any honest hearted person that has done any internet research on this medication will admit, darvocet is an opoid. In other words for those who don't question their doctor or the FDA, it is a narcotic. Now will someone out there tell me who that makes it no more e[Show More]I started taking Darvocet N-100 about 12 years ago, for lower back pain, then acute arthritisis as recommended by my doctor. Now as any honest hearted person that has done any internet research on this medication will admit, darvocet is an opoid. In other words for those who don't question their doctor or the FDA, it is a narcotic. Now will someone out there tell me who that makes it no more effective than other safer pain medications? Or how is it that the tynenol is actually the pain killing ingredient in Darvocet N-100. Excuse me couldn't they have just sold tynelol separtely as it is manufactured. No, they combined the two ingredients and made one of most dangerous addictive drugs since metamphenines. By the way, I quit taking the wonderful drug Darvocet after I acquired a 240 pill a month habit. I deceided that I would rather die than live in fear of the pain that drove me to get the Darvocet. There are probably close to 18 millon addicts that have similar stories. Also if proabition could have continued and stopped alcohol consumption so freely then God forgive those that got in their way.

melissa

November 25, 2010 at 12:34 am

we can debate " I take it and it works" till the cows come home . I am a major cynic and think it has been removed simply because it is inexpensive .It makes room for Dr's to use the more expensive drugs on the market.. Darvon/Darvocet have been on the market for 53 yrs .. Lets face it.. It is simply money.. My pharmicst recomended ultracet.. That is tramadol with tylanol. at probably several time[Show More]we can debate " I take it and it works" till the cows come home . I am a major cynic and think it has been removed simply because it is inexpensive .It makes room for Dr's to use the more expensive drugs on the market.. Darvon/Darvocet have been on the market for 53 yrs .. Lets face it.. It is simply money.. My pharmicst recomended ultracet.. That is tramadol with tylanol. at probably several times the cost and more of a narcotic.. Bring back the Darvocet

Lynne

November 25, 2010 at 12:13 am

How do us safe users of darvocet get the recall reversed?

V Craig

November 24, 2010 at 9:15 pm

Have you done the statisics on the adverse side effects <1%. It this drug is prescribed to over 22 million people and only 3000 have had problems, them I believe we need to be examining the board who made recommendations to take it off the market. The % of people that have an alcohol problem certainly outweigh the risk 10 to 1 and it is a legal drug that anyone can get access to at anytime. D[Show More]Have you done the statisics on the adverse side effects <1%. It this drug is prescribed to over 22 million people and only 3000 have had problems, them I believe we need to be examining the board who made recommendations to take it off the market. The % of people that have an alcohol problem certainly outweigh the risk 10 to 1 and it is a legal drug that anyone can get access to at anytime. Darvocet has been used for many years effectly, to take the edge off of pain, so it is tolerable and one can still function. Look at the drug Oxycotin. Doctors precribe this frequently...a synthetic herion basically. Musch more addictive, much more serious side effects and many many more deaths grom the drug, and people killing to get this drug and it is still on the market. Something is bad wrong with our country.

Betty

November 24, 2010 at 8:58 pm

God help us americans, there must not be enough MONEY being made on Darvon which has been around and has helped many people for years. I guess the FDA would rather see more people addicted to higher priced pain medication like Vicodin and etc as there is more money to be made, why do they allow drug companies to force them to take something off the market that works and is affordable, my husband h[Show More]God help us americans, there must not be enough MONEY being made on Darvon which has been around and has helped many people for years. I guess the FDA would rather see more people addicted to higher priced pain medication like Vicodin and etc as there is more money to be made, why do they allow drug companies to force them to take something off the market that works and is affordable, my husband has taken it for years, never had any problems with it, it has help him so much after been in a car accident many years ago and having had 14 fractures as a result of the accident, this drug does not interfer with his other medicines and it helps ease his pain.

Lucinda

November 24, 2010 at 5:38 pm

I have been disabled since 1965 due to many rear end accidents. I have a list of many painful eppisodes. I am also allergic to most everything in the Medical field, Therfore the ONLY MEDICATION FOR PAIN that has worked for me is Darvocet. I have never had a problem taking this medication and am appauled that the FDA is removing this medication. If they had to live with extreme Pain they migh[Show More]I have been disabled since 1965 due to many rear end accidents. I have a list of many painful eppisodes. I am also allergic to most everything in the Medical field, Therfore the ONLY MEDICATION FOR PAIN that has worked for me is Darvocet. I have never had a problem taking this medication and am appauled that the FDA is removing this medication. If they had to live with extreme Pain they might look at this medication differently. People that don't read and follow the directions of medications are probably legal prescription addicts anyway. True possibly some people have a reaction to this and many other drugs. It is the responsibility of each Individual to monitor what happens to them on certain medications and choose appropiately. HOWEVER; Do Not Take My Medications in the Process. It seems to me that 2000 out of 2 million is a pretty insignificant amount compared to the millions that it helps. PLEASE FDA, DON'T REMOVE THIS MEDICATION

Juanita

November 24, 2010 at 4:40 pm

I have been a nurse since 1975.Darvon was the drug of choice for patients with broken bones and arthritis back then. Along comes Lortab and physicians prescribe it like candy. Patients with chronic back pain seem to easily become dependent on Lortab. It also makes many people dizzy, causing risks for falls. Mother was 83 when she passed away and Darvon kept her active and gave her the ability to [Show More]I have been a nurse since 1975.Darvon was the drug of choice for patients with broken bones and arthritis back then. Along comes Lortab and physicians prescribe it like candy. Patients with chronic back pain seem to easily become dependent on Lortab. It also makes many people dizzy, causing risks for falls. Mother was 83 when she passed away and Darvon kept her active and gave her the ability to do many crafts. She had arthritis since her late 30's. I recently fell and was given a choice by my physician as to what pain medication to take. I chose Darvocet because I coule take it at night and still go teach nursing during the day. Whoever is on your panel needs to research information with the correct age group. As for me and many senior citizens, we feel safe taking Darvocet.

Mariah

November 24, 2010 at 2:13 pm

I don't know why Tylenol doesn't work for me, but it doesn't!!!!! I just got a call from my doctor's office & they told me to switch to 1000mg of tylenol...I tried that years ago before Darvocet. Nothing else works for me. I am so disappointed.

John

November 24, 2010 at 10:57 am

I'm a Doctor of Pharmacy; all of you users hear actually sound like a room full of addicted people scared of losing your dope. propoxyphene is a synthetic opiate that is very dangerous due to it's build up of metabolites and elderly livers are unable to clear these metabolites when the drug is used constantly for long period. there are pain killers that are much safer in ALL population groups such[Show More]I'm a Doctor of Pharmacy; all of you users hear actually sound like a room full of addicted people scared of losing your dope. propoxyphene is a synthetic opiate that is very dangerous due to it's build up of metabolites and elderly livers are unable to clear these metabolites when the drug is used constantly for long period. there are pain killers that are much safer in ALL population groups such as extended release meds. ironically , these meds will not give you that "good feeling" that your precious darvocet gives. after you've seen many addicted patients. treated them and read thousands of pages of medical text/clinical trials ; then you can gripe without your ignorance. darvocet is nothing but spiked acetaminophen (with propoxyphene). and no more effective than acetaminophen ; it's just the propoxyphene makes you feel a "good"; like alcohol . educate yourselves.......I know you have the time, you seem to have time to gripe about a pharmacological matter with no pharmacy education, just get your degree and then come back and comment. oh, and as far as banning acetaminophen ; it's been tried but the makers of Tylenol have the money and keep stopping it. acetaminophen is very dangerous , is cleared by the liver using an enzyme called glutithione...as glut. is bound by acetaminophen it gets used up, so what? without glutithione your body/liver shuts down. max dose of acetaminophen a day is 4 grams; that's only 3 darvocets! recommended acetaminophen dose is only 650mg every 4 hours; one tablet. acetaminophen should be removed, the data is there, the deaths are there, but the money to keep it is also there. so if you want to gripe, you can thank the FDA for keeping this poison on the market. READ people, don't just spout off at the mouth.

J W Vess

November 24, 2010 at 3:28 am

I quote " In addition, the agency indicated that with Darvocet, the Darvon component provides little to no more pain relief than taking acetaminophen alone. " If this is the case then why not recall and ban acetaminophen ? I have been using this for a few years to assist with arthritis pain. with no problems. Whats the deal ? Big brother has nothing better to do ?

Tanya

November 24, 2010 at 3:20 am

Ok, I don't understand. I have taken darvocet for 16 yrs for back pain with absolutely no problems. I take it according to the prescription. It is the one medication that I know works for my pain. If its just Tylenol why is tylenol still on the shelves? Vicoden is also a pain killer that contains tylenol. Why is that still availabe ? If tylenol can be sold over the counter why do you need a sc[Show More]Ok, I don't understand. I have taken darvocet for 16 yrs for back pain with absolutely no problems. I take it according to the prescription. It is the one medication that I know works for my pain. If its just Tylenol why is tylenol still on the shelves? Vicoden is also a pain killer that contains tylenol. Why is that still availabe ? If tylenol can be sold over the counter why do you need a script for darvocet and vicoden? Why isn't tylenol also considered a narcotic? How do the doctors know that the people who have dangerous reactions weren't taking an overdose or having an interaction from taking other prescription drugs with it? There are side effects to every medication. Personally, I think its been recalled from lawyers filing class action lawsuits on the manufacurer. How can a drug be recalled after so many years of being prescribed for pain? Why weren't these side effects discovered years ago? Again I don't understand, but I'm also very disappointed. Because of the recall many people may have to take several different kinds of pain pills before they again have found the one that works. Some people may also have a dangerous/deadly reaction while trying to find another pain medication that works. So do we recall those drugs too when too many people have a bad reaction?

Elain

November 24, 2010 at 2:57 am

Well, if the FDA were concerned at all about any of us, which they are not, they would be taking all sorts of stuff off the market, including aspertame or monosodium glutamate, which are both highly addictive. These food additives are designed to make you eat more, therefore, weight increase. That in turn, benifits the drug companies by selling us diet pills or any other kind of drug associated wi[Show More]Well, if the FDA were concerned at all about any of us, which they are not, they would be taking all sorts of stuff off the market, including aspertame or monosodium glutamate, which are both highly addictive. These food additives are designed to make you eat more, therefore, weight increase. That in turn, benifits the drug companies by selling us diet pills or any other kind of drug associated with weight control and or sickness. Are there still people in this country naive enough to believe that there is any organization, government or not, that is not more interested in anything but the money, and little more, if it benifiits their pocketbook? There is far more to it than what everyone is addressing. I have been reading these statements for some time now, and I believe that everyone has a right to their own opinion, allbeit some a little more educated than others. I do strongly agree that there are other issues, such as tobacco, that should have first concideration in being taken off the market because of the high mortality rate. COPD is now rated #4 as the biggest killer in America at this time. Can you imagine the ecconomical impact of taking this HIGHLY addictable commodity off the market? Does this make any sense at all? I too have chronic pain and, having an incurable disease, always will. I can not take NSAIDS at all, and have very negative effects with codene, hydrocodone, morphine, and just about everything else. Darvocet is the ONLY pain med that I can take. Do I think that the FDA cares about me? NO!!! We might as well accept the fact that this is the world we live in. The only real comfort we can find is Jesus.

Jane

November 24, 2010 at 2:09 am

Ihave been on Darvocet for chronic backpain, and shingles for several years. I only take 1-2 a day as needed. This medicine helps me alot to get through the day, otherwise i suffer in misery. I have been on several meds that i couldn't tolerate. I strongly suggest the patient has a right to decide what works for their own body and have a good long talk to their physician. I speak in behalf of all [Show More]Ihave been on Darvocet for chronic backpain, and shingles for several years. I only take 1-2 a day as needed. This medicine helps me alot to get through the day, otherwise i suffer in misery. I have been on several meds that i couldn't tolerate. I strongly suggest the patient has a right to decide what works for their own body and have a good long talk to their physician. I speak in behalf of all of us that SUFFER PAIN!!! What are we to do now?

Sue

November 24, 2010 at 1:07 am

I am allergic to codiene and Darvocet is the only pain killer I can take for my arthritis. Plane Tylenol does not work! Who is this group to speak for all of us? They sure don't speak for me!!

Kellie

November 24, 2010 at 12:38 am

I have been taking this drug twice a day, under doctor's supervision, since 1992. I have never had heart problems or been suicidal. I am treated for depression which I assumed was a result of the chronic pain and loss of the ability to do many activities I once enjoyed. If there have been warnings since 1978, why are we just hearing about this? What other drug company is out there trying to mo[Show More]I have been taking this drug twice a day, under doctor's supervision, since 1992. I have never had heart problems or been suicidal. I am treated for depression which I assumed was a result of the chronic pain and loss of the ability to do many activities I once enjoyed. If there have been warnings since 1978, why are we just hearing about this? What other drug company is out there trying to move in and make more money? I have been tried on a multitude of pain medications. Darvocet is the only one that does not make me horribly sick. While I agree the pain relief is not much more than tylenol alone, it does help take the edge off more than other OTC meds alone. I still hear references to the tylenol problems from 1980, nearly 30 years ago, but I have only heard about this problem within the last few days. Either the makers of Darvon had the FDA in the palm of their hand all of these years, or another drug company has the FDA in theirs. How would anyone connect a suicide to a pain medication alone? I certainly feel for the families who have lost loved ones. That is a pain no medication can treat. However, how can we know for certain the person would not have committed suicide if they were not taking darvocet? I have been a social worker for 17years. I am not an expert on mental health issues, but I have certainly dealt with a lot of mental illness throughout my career. I do not recall darvocet being a drug that was common among any of the patients I worked with who suffered from depression. Seroquel was the top drug I found to be associated with unexplained deaths or serious illnesses such as a stroke in the population that I have worked with over the last 11 years. What will those of us who cannot tolerate other medications do? I am very worried.

marc

November 24, 2010 at 12:29 am

this is bull sh** this durg is one of only a few that actually acts on nerve pain. the durg has more than a minimal affect for some patients and as for the feer of overdose and suicide as side affects being an issue then every drug i know of should be recalled

Tanya

November 23, 2010 at 11:21 pm

You stupid lawyers. Thanks to you the one pain medication that I know works for my pain has been pulled from the shelfs. I have been taking propoxyphen for 16 years with absolutely no problems. So because some people had a problem lawyers want to jump on a band wagon of class act lawsuits. If this drug has been such a danger why wasn't it pulled from the shelf years ago ???? Now my doctor want[Show More]You stupid lawyers. Thanks to you the one pain medication that I know works for my pain has been pulled from the shelfs. I have been taking propoxyphen for 16 years with absolutely no problems. So because some people had a problem lawyers want to jump on a band wagon of class act lawsuits. If this drug has been such a danger why wasn't it pulled from the shelf years ago ???? Now my doctor wants to prescribe me tramadol and after looking it up on the internet this drug has side effects like seizures. So why hasn't tramadol been pulled from the shelf ? I hope you lawyers spend all your resources for this lawsuit and end up losing everything. You never think about the people who you are hurting because of your GREED!!!

ann

November 23, 2010 at 11:18 pm

I have been taken darvocet for over 11 years as needed for pain. I have pain in my lower back and neck and darvocet just seem to help,without making me dizziness and keeping me in my right mine.How do you know if it has hurt you heart?

Carol

November 23, 2010 at 10:54 pm

I have to agree with Sue on this issue. You need to be responsible and have a good doctor that can surmise the responsibility of his or her patient. I have taken Darvon or Darvocet off and on since 2004. I have never, ever taken more than prescribed and have only taken it when absolutely necessary. I chose to be responsible for my own actions. As far as it not working anymore than Tylenol, s[Show More]I have to agree with Sue on this issue. You need to be responsible and have a good doctor that can surmise the responsibility of his or her patient. I have taken Darvon or Darvocet off and on since 2004. I have never, ever taken more than prescribed and have only taken it when absolutely necessary. I chose to be responsible for my own actions. As far as it not working anymore than Tylenol, such is not the truth in my case. Taking Tylenol is like drinking water for me. It does absolutely nothing for me as far as a pain killer. It never has. Darvocet not only works well for me, it is the only narcotic painkiller my body can take. I have had several surgeries and have had too many side effects from other drugs. I had to stop taking them immediately. So now if I have surgery, there is nothing I can take to relieve the pain? This is ridiculous. Why not let people be responsible for their own actions and not micro manage every little thing. Funny, I thought all narcotics were addicting and more so than Darvocet. Carol

don

November 23, 2010 at 10:26 pm

THIS IS A BIG CYA! I have been taking Darvocet (4 daily} since total hip surgery in 2001, I have 2 spinal stenoses causing severe sciatic pain and arthritis in my spine and all joints. I receive 'roid injections as needed { approx. every 6 mos} for the spine. I have stenosis of the aortic valve in my heart and 9 partially blocked cardiac arteries, one of which, the descending left, is 95% blocke[Show More]THIS IS A BIG CYA! I have been taking Darvocet (4 daily} since total hip surgery in 2001, I have 2 spinal stenoses causing severe sciatic pain and arthritis in my spine and all joints. I receive 'roid injections as needed { approx. every 6 mos} for the spine. I have stenosis of the aortic valve in my heart and 9 partially blocked cardiac arteries, one of which, the descending left, is 95% blocked {inoperable}. I had an AAA in 1999, succesfully grafted. My cardiologist has never blamed Darvocet and the FDA is way off-base pulling Darvocet from thousands of suffering patients using it. Incidentally I am 87 yrs. old and plan to continue using Darvocet as long as I am able. FDA GET IT RIIGHT, IF IT AIN't BROKE, DON'T FIX IT!!!!!!

Misty

November 23, 2010 at 7:58 pm

I have been on Darvocets since I hurt my neck in 2002, I now take them for my migraines due to my prior injury and neck surgery I could be in pain mgt. but I take darvocets so I don't have to take stronger medication. If people out there abuse there medications Don't give them any. But don't punish us for others Stupidity.

Kitty

November 23, 2010 at 5:50 pm

I agree with so many who have had great benefits from this medication for years. My 87 year old mother has been taking this when needed and gets so much pain relief from it and no ill effects for more than 5 years. She only takes half a pill at a time and has made a 30 pill prescription last for about 6 months. She now has a severe back injury and needs a lot more pain medication. It is so unf[Show More]I agree with so many who have had great benefits from this medication for years. My 87 year old mother has been taking this when needed and gets so much pain relief from it and no ill effects for more than 5 years. She only takes half a pill at a time and has made a 30 pill prescription last for about 6 months. She now has a severe back injury and needs a lot more pain medication. It is so unfortunate that we have to go through the trial of other pain meds because the doctor will not prescribe this any longer.

Chris

November 23, 2010 at 5:24 pm

My husband has taken Darvocet N-100 for years. My comment is this: if only 2,000-3,000 incidents have been reported with over 22 million people taking this medication, isn't that quite a low percentage? I can't even imagine the number of people who have overdosed, whether accidentally or not, on Tylenol #3, Vicodin, etc. Compared to these drugs, Darvocet N 100's are baby aspirin!! Leave it alone[Show More]My husband has taken Darvocet N-100 for years. My comment is this: if only 2,000-3,000 incidents have been reported with over 22 million people taking this medication, isn't that quite a low percentage? I can't even imagine the number of people who have overdosed, whether accidentally or not, on Tylenol #3, Vicodin, etc. Compared to these drugs, Darvocet N 100's are baby aspirin!! Leave it alone, unless you want a lot of other people having to switch to something with codeine in it to replace what you have taken away from them!

Leslie

November 23, 2010 at 4:09 pm

Julie, as a pharmacist, would you not agree there are dangers with every medication? That's why responsible people see their doctors regularly. Many people live a limited life and accept that life will be shorter than they thought and would rather have better quality and enjoy what they have left. I have a friend that administers a dose of Methotrexate to herself once a week every week just to kee[Show More]Julie, as a pharmacist, would you not agree there are dangers with every medication? That's why responsible people see their doctors regularly. Many people live a limited life and accept that life will be shorter than they thought and would rather have better quality and enjoy what they have left. I have a friend that administers a dose of Methotrexate to herself once a week every week just to keep Lupus from killing her kidneys. However, the Methotrexate puts her kidneys at risk too. But it's her life and she wants to enjoy what she has of it. She's tried everything. Her life is more normal while taking Methotrexate. Thankfully her doctor respects her patients choices of how they would like to live their lives. I appreciate that you have sincere compassion, but for some people darvocet works better than just two tylenol. They're not making it up and it's not in their heads. There are doctors that disagree with the "facts" about this drug. The best thing you can offer your customers is simple compassion. Believe them when they tell you two tylenol just doesn't cut it, and show some simple concern. That alone is appreciated. It's awful to be told two tylenol are just as effective when you know for yourself it's not. Something else you could do is to support any choice of the group advocates for patients dealing with chronic pain. And/or you could point them in the direction of these many organizations. I don't know if I'm allowed to share the names of the groups in this forum, but you can type in this topic in any search engine and find them. Dig further into this topic please. We are a country that has many advancements and learning more and more everyday, but we're still so behind in understanding pain and helping the individual.

Leslie

November 23, 2010 at 3:32 pm

Shame on the FDA for giving in! The vote was close so that is telling but many should feel ashamed for caving in to such a threat. Lord forbid any of them ever end up with a disease or injury creating a situation where quality of life is diminished for the rest of their lives and the one drug that helps them live a more balanced and normal life gets pulled. Vicodin is too harsh for many. They've t[Show More]Shame on the FDA for giving in! The vote was close so that is telling but many should feel ashamed for caving in to such a threat. Lord forbid any of them ever end up with a disease or injury creating a situation where quality of life is diminished for the rest of their lives and the one drug that helps them live a more balanced and normal life gets pulled. Vicodin is too harsh for many. They've tried it. They've tried everything! If the acetaminophen alone helped, people would save a bundle and just take otc drugs. When are people going to stop thinking everyone feels pain the same way or that every drug works for every person the same way? I don't use this drug but I know many who suffer with autoimmune disease and they depend on it to help them be able to play with their grandkids for a little while, to be able to sleep well because they chose to garden a little that day, etc... They tried a lot of different medications to help them get to that point in life and they finally found it, and now it's gone. What are they supposed to do now? They've tried it all and this was the one thing that helped them best. It doesn't kill all the pain but enough to where they can sleep or be able to cook a meal with less agony. There's no cure for the diseases they have. There's only control. They found something that they were taking responsibly that was helping with their individual pain. It's cruel to hurt so many because others misuse it and/or misunderstand it. Anyone who doesn't understand they're side of it, I encourage you to spend time with support groups for those who deal with pain and other many agonies daily around the clock. Get to know them and how their lives have changed because of pain and how difficult a path it is to find something just to control the pain so you can play with your grandbabies for a little while or sleep later because you did. There are risks with every medication. They are well aware! Many of these people take drugs like chemo to slow down their hyperimmunity. It has risks also. Where's the concern about chemo too? These patientsf ully understand the risks but would like to have quality of the life they have! Shame on Public Citizen and shame on those within the FDA that voted to cave in to them! It has affected more lives than they could begin to guess in a very painful way. Chemo is dangerous too and isn't always beneficial, is that next on the list to go for those who depend on Methotrexate? I doubt it. It's always about the drug addicts and the stupid belief that it's a disease instead of a choice. I hope and pray these people learn to see the whole picture before Karma rolls around and bites them. It's hell to be in pain but even more so when your one help gets pulled from the market because people are careless and thoughtless idiots! All patients facing this injustice are in my prayers.

Marcia

November 23, 2010 at 1:02 pm

I have taken Darvocet off and on for 15-20 years for migraines. Now I take Darvocet twice a day under the supervision of my doctor for my Fibromyalgia and Arthritic pain. If I don't take it I am so stiff and in so much pain that I can't hardly endure it. I have had a chemical dependency in the past so I have to be very careful of what I take. Darvocet does not seem to have that effect on me. I hav[Show More]I have taken Darvocet off and on for 15-20 years for migraines. Now I take Darvocet twice a day under the supervision of my doctor for my Fibromyalgia and Arthritic pain. If I don't take it I am so stiff and in so much pain that I can't hardly endure it. I have had a chemical dependency in the past so I have to be very careful of what I take. Darvocet does not seem to have that effect on me. I have taken it this way for almost a year. It does have a more analgesic effect than acetomeniphen or ibuprophen! Even more effective than naprosyn! Without this drug, the only option I will have left is moving on to another narcotic and that will put me at risk for addiction all over again! People are expected to take their medicine as prescribed. We can't gaurentee that anyone will follow the directions on the bottle and that applies to ANY drug! This is not a good enough reason to take this drug off the market! If people want to committ suicide, they will do it however and with whatever! Please do not put my life in jeopardy by removing the only safe pain relief I have available to me!

Melody

November 23, 2010 at 7:45 am

I am very sensitive to pain killers, most of them make me shake inside and I always feel nauseous. I was hurt during training in the military and have to occasionally take something for the pain when it gets so bad. Darvocet is the ONLY thing I can take that works and that doesn't make me feel as if I something crawling all over me. If they are going to remove Darvon or Darvon why are they going t[Show More]I am very sensitive to pain killers, most of them make me shake inside and I always feel nauseous. I was hurt during training in the military and have to occasionally take something for the pain when it gets so bad. Darvocet is the ONLY thing I can take that works and that doesn't make me feel as if I something crawling all over me. If they are going to remove Darvon or Darvon why are they going to stop there, why not the rest?

Teri

November 23, 2010 at 5:26 am

If you who feel it is safe to take and disagree with the recall there is hope it is called OVER THE COUNTER TYLENOL! it has the same affect as Darvon and darvocet but with out all the extra side affects.

Sylvia

November 23, 2010 at 4:15 am

I use Darvoset for arthritis. It's ridiculous to take it off the market.

Cary

November 23, 2010 at 1:21 am

DarvocetN is a good medication in my opinion. I see no evidence based data to recall it. As an emegency physician I have not seen any untoward effects in 25 years. Yes, I did see one adult who was intoxicated took 6 Darvon at one time who almost stopped breathing. I reversed the Darvon effects with Narcan 0.4mg IV.......One person in 25 years. Darvocet N 100 has been a good drug for me in my pr[Show More]DarvocetN is a good medication in my opinion. I see no evidence based data to recall it. As an emegency physician I have not seen any untoward effects in 25 years. Yes, I did see one adult who was intoxicated took 6 Darvon at one time who almost stopped breathing. I reversed the Darvon effects with Narcan 0.4mg IV.......One person in 25 years. Darvocet N 100 has been a good drug for me in my practice of emergency medicine.I will seek out true data on the drug which I have not seen yet.

Julie

November 23, 2010 at 12:43 am

As a pharmacist I have learned in school that Darvocet does not have any additional pain relief than 2 extra strength tylenol but has many more side effects especially those with renal disease. Again I am saying this only from what I have read in studies I have never had chronic pain and never taken Darvocet. I feel bad for people with chronic pain and can not start to know what that is like. I[Show More]As a pharmacist I have learned in school that Darvocet does not have any additional pain relief than 2 extra strength tylenol but has many more side effects especially those with renal disease. Again I am saying this only from what I have read in studies I have never had chronic pain and never taken Darvocet. I feel bad for people with chronic pain and can not start to know what that is like. I've been reading this blog so I can have answers for my customers when they ask. I wanted to let everyone know that part of the recall is also based on abnormal heart problems in healthy people who took Darvocet since no mentioned it.

gary

November 22, 2010 at 11:24 pm

I have been on and off darvacet for 38 yrs. It was good at taking the edge off the pain, I have two bad rotator cuffs, bulging disks in my spine that can be located by a layman, and two bad knees...Add to that I have a very physical job and am 57. I agree with the person who said we should be responsible for ourselves, but I've heard that it also creates heart rhythm problems. Curious isn't it, a[Show More]I have been on and off darvacet for 38 yrs. It was good at taking the edge off the pain, I have two bad rotator cuffs, bulging disks in my spine that can be located by a layman, and two bad knees...Add to that I have a very physical job and am 57. I agree with the person who said we should be responsible for ourselves, but I've heard that it also creates heart rhythm problems. Curious isn't it, after 53 years???

sandra

November 22, 2010 at 7:17 pm

you have to take medicine of any kind as prescribe. i have taken this medicine for years and nothing else helps me but a narcotic after surgery. i am not addicted to darvacet, because i use it as i am told. that i believe is the most easy meds to take and i am not addicted. i am still taking it, because i have had spinal surgery. i prefer not to take percacet. thank you

GLEN

November 22, 2010 at 7:09 pm

OK A LOT OF YOU'S SAY NOTHING WORKS BETTER THEN DARVOCET WHAT IS IN ALL PAIN MEDS 90% TYLENOL IF YOU TAKE THE SAME MG AMOUNT OF TYLENOL THAT YOU TAKE OF DARVOCET IT WILL WORK. JUST LIKE DARVOCET YOU WANT SOMTHING THAT WORKS BETTER THEN ALL THIS ASK YOUR DOCTOR FOR 800MG TO 1000MG OF IBUPROFEN AND THIS IS MUTCH SAFFER THEN DARVOCET AND YOU CANT GET HOOKED ON IT. I HAVE HAD BOTH KNEES REPLACED LAST [Show More]OK A LOT OF YOU'S SAY NOTHING WORKS BETTER THEN DARVOCET WHAT IS IN ALL PAIN MEDS 90% TYLENOL IF YOU TAKE THE SAME MG AMOUNT OF TYLENOL THAT YOU TAKE OF DARVOCET IT WILL WORK. JUST LIKE DARVOCET YOU WANT SOMTHING THAT WORKS BETTER THEN ALL THIS ASK YOUR DOCTOR FOR 800MG TO 1000MG OF IBUPROFEN AND THIS IS MUTCH SAFFER THEN DARVOCET AND YOU CANT GET HOOKED ON IT. I HAVE HAD BOTH KNEES REPLACED LAST NOVEMBER AND IT WORKS GREATTTTTTTT NO PAIN WHEN IT'S DAMP OUTSIDE. ANY ONE AGREE THAT TYLENOL KILLS YOU LIVER AND EREVERSOBLE DAMAGE TO IT RESERCH IT THEN POST ON HERE ASK YOUR DOCTOR TO.

GLEN

November 22, 2010 at 6:38 pm

SUE YOU NEED TO HAVE YOUR MOTHERS LIVER COUNT DONE AND SEE IF SHE HAS ANY LIVER DAMAGE MY FATHER HAS BEEN ON THIS PILL FOR OVER 40 YEARS AND HAS SERVER LIVER DAMAGE ALL THE DOCTORS SAY IT FROM DRINKING HE HAS NOT DRANK IN OVER 20 YEARS AND WHEN HE DID IT WAS A COUPLE OF BEERS AND THATS ALL NOW THE TRUTH COMES OUT GOOGLE DARVON AND SEE FOR YOUR SELF. DONT TAKE TYLENOL OR ANYTHING WITH TYLENOL IN IT[Show More]SUE YOU NEED TO HAVE YOUR MOTHERS LIVER COUNT DONE AND SEE IF SHE HAS ANY LIVER DAMAGE MY FATHER HAS BEEN ON THIS PILL FOR OVER 40 YEARS AND HAS SERVER LIVER DAMAGE ALL THE DOCTORS SAY IT FROM DRINKING HE HAS NOT DRANK IN OVER 20 YEARS AND WHEN HE DID IT WAS A COUPLE OF BEERS AND THATS ALL NOW THE TRUTH COMES OUT GOOGLE DARVON AND SEE FOR YOUR SELF. DONT TAKE TYLENOL OR ANYTHING WITH TYLENOL IN IT IT KILLS YOUR LIVER AND THE LIVER WILL NOT COME BACK FROM IT. MY FATHER NEVER ABUSED THIS DRUG IF THE DOCTOR SAID TAKE IT 3 TIMES A DAY THATS WHAT HE DID TO THE TEEK NOW MY FATHER HAS 2 WEEKS LEFT TO LIVE FROM THIS CRAP. PLEAS EVERY ONE GOOGLE LIVER DAMAGE AND SEE FOR YOUR SELF AS MATTER OF FACT CALL FDA AND ASK THE HOW MANY CASES THEY HAVE ON DARVON FOR LIVER DAMAGE AND KEEP YOU EYES ON THE NEWS THE REAL TRUTH IS ON ITS WAY

Camille

November 22, 2010 at 5:46 pm

When I require a pain med after surgery I always ask for Darvocet because It works and doesn't knock me out. Furthermore, I perfer a drug that has been on the market longer than the new ones which, we are still learning about the side effects. I recently had a hip revision and again asked for darvocet which has gotten me through the recovery period. It may not be for everyone, but for me it is sti[Show More]When I require a pain med after surgery I always ask for Darvocet because It works and doesn't knock me out. Furthermore, I perfer a drug that has been on the market longer than the new ones which, we are still learning about the side effects. I recently had a hip revision and again asked for darvocet which has gotten me through the recovery period. It may not be for everyone, but for me it is still my drug of choice when needed.

Judy

November 22, 2010 at 3:55 pm

I have taken Darvocet for 36 years for rheumatoid arthritis and now osteoporosis. It works well for me and I have never abused this drug or has it caused me to become suicidal. All pain medications can be addictive and I believe it should be up to the patient not drug companies whether they want to risk any side effects. If anything, maybe a stronger verbiage on the label.

faye

November 22, 2010 at 3:52 pm

no it's not just the tylenol that works...i use darvocet to relieve my pain from arthritis and fibromyalgia when tylenol alone and mobic do not alievate the pain on some days...adverse reactions for a few out of millions does not justify taking a useful medication off the market...take too much tylenol and it can kill you...take too much ibuprofen and it can kill you....ect. ect....i guess i will[Show More]no it's not just the tylenol that works...i use darvocet to relieve my pain from arthritis and fibromyalgia when tylenol alone and mobic do not alievate the pain on some days...adverse reactions for a few out of millions does not justify taking a useful medication off the market...take too much tylenol and it can kill you...take too much ibuprofen and it can kill you....ect. ect....i guess i will have to start drinking alcohol the PC police think that is ok i guess! oh maybe i should take hydrocodone instead!

Chris

November 22, 2010 at 2:15 pm

Anyone who is on Darvocet or darvon has a right to post on this site. Alot of people take this medication for chronic pain. Yes darcovet is a narcotic. BUT it is one of the few medications that never give you the "high" from taking it..... there is no market for it on the street due to that fact. If you have never dealt with chronic pain then no matter what you think or think you know, you will ne[Show More]Anyone who is on Darvocet or darvon has a right to post on this site. Alot of people take this medication for chronic pain. Yes darcovet is a narcotic. BUT it is one of the few medications that never give you the "high" from taking it..... there is no market for it on the street due to that fact. If you have never dealt with chronic pain then no matter what you think or think you know, you will never understand what those of us who deal with it go threw on a daily basis. I would LOVE to be able to move without having to take any medications...but if I dont take them I cant get out of bed due to the pain being so bad. I am only 37 years old.. I have a rare diease and the major symptom of it is pain. I live with pain everyday. Darvocet was a god send. It worked but still let me function normally. I understand why they are pulling it off the market. It can cause death even if taken correctly. From what the entire study shows,... one pill can cause your heart to stop beating correctly. And that is the problem. Dosent matter how long you have been on it, everytime you take a pill your taking a chance on that. That is why they are pulling it off the market. Not because of being taken wrong, or overdosing. If that where the case then they would have to remove ALL pain medications off the market. Including Asprin. Now the fun begins. Finding new pain medications that work just as well. And that also let you function normally. There are LOTS of pain medications out there. Its just going to take time to find out what works.

Heather

November 22, 2010 at 6:52 am

Ok half of you people are absolutely stupid!!!! Quit saying that Tylenol doesn't work for you because guess what.....Darvocet has TYLENOL in it!!!!! I'm a nurse...I work with this stuff almost every day and there are other alternatives to taking this particular medication. Yes it may help you now and some people may have gone years without having any problems with it but what about the ones that t[Show More]Ok half of you people are absolutely stupid!!!! Quit saying that Tylenol doesn't work for you because guess what.....Darvocet has TYLENOL in it!!!!! I'm a nurse...I work with this stuff almost every day and there are other alternatives to taking this particular medication. Yes it may help you now and some people may have gone years without having any problems with it but what about the ones that this is seriously hurting?? It's causing FATAL heart conditions people!!! Using it as intended or not this is reality and it's being determined as unsafe. I think the FDA is right for recalling these medications.

Pat

November 22, 2010 at 6:30 am

Has Darvocet specifically been researched independent of Darvon? I have multiple sclerosis and fibromyalgia, one to two Darvocet daily helps my pain considerably. I will not use Lyrica that is an expensive medication with many side effects. I tried Cymbalta, experienced horrible side effects and the medication is costly. I can use OTC anti-inflammatory on a limited basis. Even though I take[Show More]Has Darvocet specifically been researched independent of Darvon? I have multiple sclerosis and fibromyalgia, one to two Darvocet daily helps my pain considerably. I will not use Lyrica that is an expensive medication with many side effects. I tried Cymbalta, experienced horrible side effects and the medication is costly. I can use OTC anti-inflammatory on a limited basis. Even though I take it with food, I eventually have stomach problems. Numerous people have received relief for decades from arthritis pain with Darvocet. In recent years prescription anti-inflammatory medications were removed for one reason or another. Acetaminophen does not work as good and is not remiss of undesirable side effects. Despite any so-called study on acetaminophen, the real proof about pain relief is the numerous people that have used acetaminophen versus Darvocet. Acetaminophen does not give the improved pain relief that Darvocet does. Studies have proven the importance of pain control. Darvocet is a schedule V drug, codeine is a schedule II, I am allergic to codeine. For people that are not allergic to codeine, the schedule II drug generally would be prescribed for a limited time. Codeine was suggested as a replacement for Darvocet - they talk out of both sides of their mouth. Science Daily has an article on their website; an excerpt stated the following, "It is time to phase out the use of codeine as a pain reliever because of its significant risks and ineffectiveness as analgesic, states an editorial in Canadian Medical Association Journal" (2010, October 4). http://www.sciencedaily.com/releases/2010/10/101004130022.htm The decision to remove Darvocet is misguided. What else is behind the removal, perhaps profits (remove the competition) or kickbacks? I do not use alcohol; this so-called legal drug contributes to a broad range of serious medical conditions that includes broken families and relationships that includes negative societal factors. However, alcohol is available in unlimited amounts. There is no replacement for Darvocet. In articles about the removal of Darvocet a statement is made that Acetaminophen is as effective – not so. It has been proven that chronic pain needs to be controlled.

Jan

November 22, 2010 at 5:58 am

Darvocet has been my pain reliever of choice for the past 10 years. When my first pains of my herniated disc in my back occurred all of the pain meds that I took put me in a drug state of mind. They put me to sleep and took away the pain but sleep did not make money for my household. As a single mother of 2 I needed to be able to work and Darvocet was the only thing that worked for me. In Feb [Show More]Darvocet has been my pain reliever of choice for the past 10 years. When my first pains of my herniated disc in my back occurred all of the pain meds that I took put me in a drug state of mind. They put me to sleep and took away the pain but sleep did not make money for my household. As a single mother of 2 I needed to be able to work and Darvocet was the only thing that worked for me. In Feb of 2009 I experienced my first intense heart palpations. It was extremely painful and I could hardly breathe, by the time I got to the hospital it had stopped and couldn't be diagnosed.. One year later it happened again, this time an ambulance was called and they placed me on a heart moniter that detected the irregular heart beats. My heart was beating at 228 beats per second. Within days I had a heart ablation procedure to correct the problem. No one in my family had ever had anything like this and the doctor did his best to explain the procedure but said that at the age of 46 I was really young for this type of procedure. Now, it all makes sense to me. While I liked the pain killing relief that I was getting from Darvocet it was having adverse affects on my heart and body. I have still been taking this drug without knowing better and still have short bouts of heart beat irregularities. Now that I know that this drug is known to cause the problems I will stop taking it and hopefully my life will return to normal.

ebony

November 22, 2010 at 5:31 am

MY MOTHER AND GRANDMOTHER TAKE DARVOCERT BECAUSE THEY CAN NOT TAKE ANYTHING . PEOPLE EVERY DAY DIE KINDS FROMKILLER . WHAT IF THEY CAN ONLY TAKE DARVOCET, BESIDES IT HAS BEEN OUT FOR 50 YEARS AND NOW THEY TAKE IT OFF IT IS BULLSHIT..........

Alicia

November 22, 2010 at 4:20 am

It's PLAIN and SIMPLE!!!! A medication that has been working for so many people for so many years is being recalled by the government so THEY can produce and dispense a more EXPENSIVE type of treatment!! For a lot of people this is causing an unnecessary amount of stress, not because they have an addiction problem, but because the medication appears to help them manage their "quality" of life. [Show More]It's PLAIN and SIMPLE!!!! A medication that has been working for so many people for so many years is being recalled by the government so THEY can produce and dispense a more EXPENSIVE type of treatment!! For a lot of people this is causing an unnecessary amount of stress, not because they have an addiction problem, but because the medication appears to help them manage their "quality" of life. It definitely is going to affect a lot of our elderly people, who always seem to be pushed aside....and for what I ask? The elderly ones, especially, whom this will affect...don't need to be put on "trial meds" to see if they work!!! Other meds may cause more hamful problems....such as maybe a fall...which could result in broken bones or God forbid...even death. The Darvocet seems to be working for so many people....I agree with JOHN...Why can't they just leave it the F***!!!!! ALONE!!!!!!

Donna

November 21, 2010 at 10:58 pm

Being an 81 year old female who has had two knee replacements and is under the care of a pain management doctor due to severe arthritis and requiring an epidural every two months due to back issues, I find it very intrusive that darvocet has been taken off of the shelves. Regardless of possible side effects, my right to select medication to releave pain for mobility and an attempt to live a full [Show More]Being an 81 year old female who has had two knee replacements and is under the care of a pain management doctor due to severe arthritis and requiring an epidural every two months due to back issues, I find it very intrusive that darvocet has been taken off of the shelves. Regardless of possible side effects, my right to select medication to releave pain for mobility and an attempt to live a full life has been taken from me. Many other medication affect gastric problems that are also a part of my life and impossible for me to tolerate.IT SEEMS TO ME THAT HOW I MANAGE THE LAST YEARS OF MY LIFE IS NOW OUT OF MY HANDS. Dependence and addition are very different. Yes I am dependent but with years of careful use of the medication has allowed me to remain independent and mobile. My quality of life is much more important than the quantity. Please forward all comments to the FDA for their consideration and perhaps common sense.

karen

November 21, 2010 at 10:07 pm

Not everyone abuses Darvocet my last rx was filled 08-06-07 and I still have a half of a bottle. And yes it stil is just effective even if it is out of date. I only use it for severe migraines. Will there be some kind of replacemet for darvocet? Will that replacement work as well or have fewer side affects or more side affects. Will there be another class action suite in the future for this replac[Show More]Not everyone abuses Darvocet my last rx was filled 08-06-07 and I still have a half of a bottle. And yes it stil is just effective even if it is out of date. I only use it for severe migraines. Will there be some kind of replacemet for darvocet? Will that replacement work as well or have fewer side affects or more side affects. Will there be another class action suite in the future for this replacement. I for one do not care to be a lab rat to find out. The original was working just fine if people use common sense and only take as directed and don't let your kids have access to your rx to hand out at school. If you want to talk about Narcotics & Addiction, the Tobacco Plant is technically a Narcotic Plant and has caused more deaths & illness than all darvocet users. At least Darvocet helps millions of people who do use this drug as intended.

Di

November 21, 2010 at 9:01 pm

I have read all the comments posted here...alot positive and alot negative...drugs were invented to help patients and not to hurt them. I know a person who takes 12 antacids a day due to reflux and another person who abused laxatives and is now diagnosed with bulemia...but this is not the isue here. All drugs could be addictive, or taken wrongly whether accidently or on purpose. Taking Darvocet of[Show More]I have read all the comments posted here...alot positive and alot negative...drugs were invented to help patients and not to hurt them. I know a person who takes 12 antacids a day due to reflux and another person who abused laxatives and is now diagnosed with bulemia...but this is not the isue here. All drugs could be addictive, or taken wrongly whether accidently or on purpose. Taking Darvocet off the market will not hurt...the doctors will prescribe a new rx that ill work just as well.

Barbara

November 21, 2010 at 8:15 pm

This is an FYI to those of you who have posted here who don't know... darvocet IS a narcotic! And just as addictive as any other narcotic! As far as migraines are concerned, there are prophylatics you can use that work quite well. But narcotics are narcotics...

Shanon

November 21, 2010 at 7:33 pm

Darvocet is the ONLY medicine that works on my pain from spinal stenosis and still leaves me as a funtioning human being. Tylenol, Advil and Aleve don't work. I have tried everything. If this medicine goes away and I am unable to get relief from the pain, that is what would make me suicidal. I have gone through hell getting diagnosed after almost a year of constant pain. I can't go back to th[Show More]Darvocet is the ONLY medicine that works on my pain from spinal stenosis and still leaves me as a funtioning human being. Tylenol, Advil and Aleve don't work. I have tried everything. If this medicine goes away and I am unable to get relief from the pain, that is what would make me suicidal. I have gone through hell getting diagnosed after almost a year of constant pain. I can't go back to that. If anyone from the FDA is listening to this, please consider a black box warning, but please do not take away the only thing that works on my pain.

JOHN

November 21, 2010 at 1:21 pm

I HAVE BEEN ON DARVOCET 15 YEARS AND TAKE SIX A DAY AND HAVE NO SIDE AFECTS IT IS THE ONLY PILL THAT GIVES ME RELEAF SO I THINK YOU PEOPLE SHOULD MIND YOUR OWN FUCKEN BUISNESS

caryn

November 21, 2010 at 6:16 am

This message is to respond to the comment made by "Tammy" on Feb 4, 2009. Dearest Tammy, I truly hope that you are and have continued to be most humiliated with the comments that you have shared in your above statements. My biggest grievance with you is that you speak from nothing but pure ignorance. Please do not waste this comment page in the future to attempt to address issues (especially me[Show More]This message is to respond to the comment made by "Tammy" on Feb 4, 2009. Dearest Tammy, I truly hope that you are and have continued to be most humiliated with the comments that you have shared in your above statements. My biggest grievance with you is that you speak from nothing but pure ignorance. Please do not waste this comment page in the future to attempt to address issues (especially medical) that you clearly know nothing of or about. I will give you an A++ on the ignorance level that you have astounded us with. I would also be happy to lead you into a direction where you may be able to find more knowledge based on the issues that you speak of. Good luck to you

karen

November 21, 2010 at 4:57 am

I have taken Darvocet for years for sudden onset Migraines. This works better for me than the newer Migraine medications that cause a sudden rise in blood pressure. And Yes this is very effective! Darvocet is inexpensive with minimum risks when taken as directed. I think this is something the drug companies have done to eliminate an inexpensive medication to force people to take their new much mor[Show More]I have taken Darvocet for years for sudden onset Migraines. This works better for me than the newer Migraine medications that cause a sudden rise in blood pressure. And Yes this is very effective! Darvocet is inexpensive with minimum risks when taken as directed. I think this is something the drug companies have done to eliminate an inexpensive medication to force people to take their new much more expensive designer drugs that no one really knows the real long term effects!!!!

Linda

November 21, 2010 at 4:01 am

I live with chronic pain from low back injuries and RA, among other things. My doctors have prescribed Tylenol with Codeine, Vicodin and Oxycontin which do not work. Those drugs are stronger and more addictive than Darvocet. I have tried plain Tylenol (over the counter) and Maximum Strength Tylenol. I may as well be taking M&Ms. IT DOES NOT WORK!!! Using Tylenol causes liver damage. I ta[Show More]I live with chronic pain from low back injuries and RA, among other things. My doctors have prescribed Tylenol with Codeine, Vicodin and Oxycontin which do not work. Those drugs are stronger and more addictive than Darvocet. I have tried plain Tylenol (over the counter) and Maximum Strength Tylenol. I may as well be taking M&Ms. IT DOES NOT WORK!!! Using Tylenol causes liver damage. I take Darvocet when I first start to experience pain. Often, that's all I need--only 1 dose. People who have chronic pain should not wait till the pain is so bad they don't know which way is up or what to do with themselves. If you wait till the pain is that bad, you enter into a pain cycle that requires the use of stronger meds over a longer time period. I prefer to live my life with some quality to it. Living in constant pain is not easy, nor do I care to do that. I have not been suicidal or suffered any other untoward effects from Darvocet-N-100. I function very well with this, hold down a responsible job and plan to continue to do so, with the help of Darvocet. When I went to my pharmacist today and was told that Darvocet has been recalled, I was numb with shock. I have been through Pain Management Centers and had injections into various joints to help relieve the pain. I went to physical therapy and did everything that was asked or proposed to me to help this pain. What do I do now???? Rely on stronger drugs, like Morphine, which I cannot take because of the side effects that produced? I guess I'll find out next week what my doctor proposes that I do now. 20 Nov 2010

Rick

November 21, 2010 at 3:42 am

There must be some other reason, whether it be political or otherwise, for this recommendation to pull the drug because the drug does work. It has been present and useful for DECADES when oftentimes other drugs do not work or have bad side effects such as GI intolerance. Really? Are we going to punish the majority for the inappropriate or irresponsible acts of the few? Ridiculous.

tamaria

November 21, 2010 at 1:35 am

As of Sept 13, 2010 i believe Darvocet took my aunt life. She had surgery and June and the doctor started her on Darvocet in August for the pain. When she was released from the hospital she was still taking Darvocet as needed for pain.

Tanna

November 21, 2010 at 12:03 am

I have been on Darvocet since 2007 after a horrible car accident. I am highly sensitive to all other narcotics. They all make me sick in additions to causing me to have trouble breathing. Darvocet works very well for me. I never take two during the day and one refill lasts me 4-6 months. I sure hope my doctor can find another alternative for me. Any suggestions?

Robin

November 20, 2010 at 11:31 pm

Addiction, suicide, overdose, accidental death.......add vehicular homicide and it would sound like you are talking about alcohol...hmmmmm.

Gerald

November 20, 2010 at 10:48 pm

Are they nuts,seems they tried the same with Celabrex right. Why don't FDA stop sales of alcohol and tobacco , they have sure killed more people than darvocet.Both me and my wife have used Darvocet for years,and works great for our backaches.Lately teens have killed themselves over text messages should we ban cellphones and computers?

Debra

November 20, 2010 at 9:40 pm

I think the FDA wants to get rid of older, less expensive drugs, to force us into buying newer, expensive drugs. If you watch TV, side effects to new drugs are terrifying compared to Darvocet! One causes sudden death from asthma, another cancer, and luekemia. The list goes on, yet these very expensive drugs are not in ques- tion! And look at Viagra. It causes blindness and heart attacks, but the [Show More]I think the FDA wants to get rid of older, less expensive drugs, to force us into buying newer, expensive drugs. If you watch TV, side effects to new drugs are terrifying compared to Darvocet! One causes sudden death from asthma, another cancer, and luekemia. The list goes on, yet these very expensive drugs are not in ques- tion! And look at Viagra. It causes blindness and heart attacks, but the FDA will never remove it. Why can't they leave Darvocet alone and let the patient sign a waiver that they are aware of side effects, and take responsibility themselves. The thing with addiction is 1 out of 10 will become addicted to ANY narcotic. Also, I know some that overdosed on Tylenol, and Tylenol PM. And what about alcohol? There is no deadlier, more damaging substance than alcohol. My mother took Darvocet, and my aunt took Darvon for years, safely. My alcoholic uncle commited suicide, after a week in DT's. Is the FDA going to ban all dangerous, addictive drugs? If so, they might not have a job anymore. Big Pharma is behind all this, and it rules the FDA. Money rules Big Pharma. Our best interest has sadly been lost years ago!!!!!

Janet

November 20, 2010 at 7:43 pm

I take Darvocet very infrequently not only because of its addictive nature, but because I am responsible enough to only take it when needed. Only after I have done very physical work do I have pain. Please make sure there is not an ulterior motive for removing this drug. Like another drug company wanting to drum up more business for their own pain reliever. My sister just recently died in her s[Show More]I take Darvocet very infrequently not only because of its addictive nature, but because I am responsible enough to only take it when needed. Only after I have done very physical work do I have pain. Please make sure there is not an ulterior motive for removing this drug. Like another drug company wanting to drum up more business for their own pain reliever. My sister just recently died in her sleep from long term pain medications that were both addictive and ineffective. Oxyxontin, Nucynta, Vicodin etc. And to say that it does not relieve pain any more than Tylenol is a fallacy. If Tylenol is so dangerous it can give you Tylenol poisoning and yes I know it is in Darvocet, but it is also in Vicodin which is way more addictive than Darvocet. Yes the doctors should screen patients for possible drug dependency. But if there is a little old lady out there somewhere who has taken it for years...obviously it did not hurt her and she was a respoinsible patient. Do we not have enough problems taking care of all drug abuses? Oxycontin killed my sister. She ended up with end stage COPD and from long term use ended up needing a pacemaker. These doctors know the risks and dangers of these meds and when they see a patient gettng s little too dependent..they should draw the line...not keep writing the scripts so they do not have to listen to he patient whine about why they need more. to the point they become addicted and then the doctors suddenly want to wash their hands of the patient and end up firing them or being rude to them when they have to be admitted for an O2 sat of 67 due to the medications they were prescribed and damage done to their lungs. What is going to be the alternative to Darvocet....? Vicodin? Oxycontin? Tyl #3? I think their are better lawsuits out there.

dolores

November 20, 2010 at 6:07 pm

to take darvocet off the market is an injustice to all of us who suffer from cronic pain i have taken it for years from migraines to pain in my legs due to a back ailment, why does the fda think they can tell people with pain what they can take and can't take if taken responsibile it can not cause death .when you can't funtion properly if in so much pain and a drug helps let the person taking it [Show More]to take darvocet off the market is an injustice to all of us who suffer from cronic pain i have taken it for years from migraines to pain in my legs due to a back ailment, why does the fda think they can tell people with pain what they can take and can't take if taken responsibile it can not cause death .when you can't funtion properly if in so much pain and a drug helps let the person taking it decide what is best for them rather then being in constant pain and totally miserable because you can't hold or ploay with your children or grandchildren or many other things people do in everyday life.the goverment has to much to say about our lives then for us to make that decion other pain meds have to many side effects other than darvocet,vicodin ,and percocet.it is our life so let us make our own choices i would rather take a pill and funtion then sit and be miserable all day and night because i can't walk or bend over.it is up to us to be responsable we are big people now now children i have had no trouble with the pill in 35 years so let the doctor persribe it instead of other things that don't work instead of scaring doctors to the point they will lose their license if they give you a narcotic drug if it helps let us make up our own minds we are the ones in pain not the fda.....................thank you ........

Sara

November 20, 2010 at 2:17 pm

I have been taking Darvoset, as needed, for years. It works when nothing else does. Why not go for some of the drugs that are known to be harmful?? We older citizens can take this drug and still remain active and not be completely confined to our chairs or beds, alert minds, etc. I am 77 years old and keep two sets of books in my home. The Darvoset never impairs my mind, I guess!!!

Sheila

November 20, 2010 at 1:55 pm

I have been getting monthly epidural shots for degenerative spinal disease and the Doctor also Prescribed Darvocet because I have Epilepsy and Narcotics screw up my seizure medication, I went to the pharmacy yesterday to pick up my refill of Darvocet and they told me they couldn't give it to me because it had been recalled. The pharmacist called the Doctor and needless to say they ended up prescr[Show More]I have been getting monthly epidural shots for degenerative spinal disease and the Doctor also Prescribed Darvocet because I have Epilepsy and Narcotics screw up my seizure medication, I went to the pharmacy yesterday to pick up my refill of Darvocet and they told me they couldn't give it to me because it had been recalled. The pharmacist called the Doctor and needless to say they ended up prescribing Lortab Grrrr which is not what I wanted I didn't want to be on a narcotic long term and now this is my only choice I guess or I could just suffer. I do have to say that I didn't take the darvocet everyday but I did end up arranging my funeral and talking about having a seizure and dying it did affect me mentally but it helped control the pain. I think Darvocet shouldn't be recalled people just need to learn how to be stronger than the medication mentally.

Tina

November 20, 2010 at 1:45 pm

I want to change my mind about what I said earlier. Since I wrote that, I did a little more digging around and it seems it's more serious than they led us to believe. According to the L.A. Times: Reporting from Washington — The maker of Darvon and Darvocet announced Friday that it would stop marketing the widely used painkillers in the U.S. because a new study links the active ingredient to seri[Show More]I want to change my mind about what I said earlier. Since I wrote that, I did a little more digging around and it seems it's more serious than they led us to believe. According to the L.A. Times: Reporting from Washington — The maker of Darvon and Darvocet announced Friday that it would stop marketing the widely used painkillers in the U.S. because a new study links the active ingredient to serious and sometimes fatal heart rhythm abnormalities. OK, now that is something TOTALLY different. I had heart surgery even though I'm only in my 40's and it was for heart rhythm abnormalities. My heart is always jumping around in my chest even after I had surgery, so I'm hoping not taking this drug anymore will show a marked improvement. I'm also a little pissed because in this piece, they also noted: Wolfe said the FDA should have acted much sooner. Data about heart toxicity was available from an animal study 30 years ago, he said, and at least 1,000 people in the U.S. have died from using propoxyphene since Britain's 2005 ban. That's just wrong and someone is going to hear from me about this. They knew it killed people, we're talking not just making them depressed or even want to commit suicide, the drug itself is killing people and they knew it. I don't know about you, but to me death is not an acceptable side effect.

lucy

November 20, 2010 at 12:13 pm

I have been taking Darvon for nearly 10 years due to chronic kidney stones that have left a good deal of painful scar tissue in my right kidney. I am an otherwise very healthy 57 year old women who runs 3 miles a day and enjoys a very active lifestyle, which I credit mostly to the pain medication Darvon. I take Darvon because it has been around for 50 years and that made me feel fairly confident [Show More]I have been taking Darvon for nearly 10 years due to chronic kidney stones that have left a good deal of painful scar tissue in my right kidney. I am an otherwise very healthy 57 year old women who runs 3 miles a day and enjoys a very active lifestyle, which I credit mostly to the pain medication Darvon. I take Darvon because it has been around for 50 years and that made me feel fairly confident that it was a well-researched, safe painkiller to use. I have never abused the use of this drug, never taken more than the recommended dosage and have, likewise, NEVER experienced any of the side effects described in this recent recall. It seems from all I've read that most of the ill effects reported in the recall literature are linked to people who have overdosed and/or abused the use of this medication. Thanks to you for making it hard on the rest of us who can use this drug properly and benefit from its safe use. I have appreciated Darvon for its lower-than-average narcotic content and relatively low addiction properties, which are very important to someone like me who will have to take pain meds for my kidney stenosis for the rest of my life. I will now be forced to live with the pain or take something stronger, which I do not want to do. If anyone from the FDA is reading consumer comments like mine, plesae take this into consideration when deciding your ultimate decision regarding permanent recall of Darvon. Thank you.

Olga

November 20, 2010 at 9:46 am

Darvocet has been on the market for many years 50+ years and they are just now deciding that it causes all these problems. Really?? I think thet are making way for the more addictive medications such as Lortab and I'm sure something else "new and improved" that will be out on the market soon. I have been a nurse over 30 years have never heard of anyone comitting suicide because they were on Darvo[Show More]Darvocet has been on the market for many years 50+ years and they are just now deciding that it causes all these problems. Really?? I think thet are making way for the more addictive medications such as Lortab and I'm sure something else "new and improved" that will be out on the market soon. I have been a nurse over 30 years have never heard of anyone comitting suicide because they were on Darvocet. It's all about the almighty dollar and face it Darvocet is cheap because it's an old medication. So the profits aren't much to speak of.

Jane

November 20, 2010 at 8:47 am

my 81 year old mother has been on this drug for years what eill she do now?

Arlene

November 20, 2010 at 5:26 am

I have taken Darvocet for 23 years and only when in pain which means , about three a day. I am not psycotic, but I haven't been myself in all these years either. I am depressed often and I withdrawl from public, making me become more isolated and I am not sure of myself. Many times I have felt I needed another precsription for pain and I am told there are not any that I can handle as I am alleric [Show More]I have taken Darvocet for 23 years and only when in pain which means , about three a day. I am not psycotic, but I haven't been myself in all these years either. I am depressed often and I withdrawl from public, making me become more isolated and I am not sure of myself. Many times I have felt I needed another precsription for pain and I am told there are not any that I can handle as I am alleric to codine and morphine. Where do I go from here? When I first and until just recently, I always asked about other medication & I now see they are out there. I am glad I overheard the mention of this on tV

Pat

November 20, 2010 at 5:24 am

I have taken darvocet for over 15 years. I have always been responsible for tkaking medication. My Neurologist wanted me to take tramadol three times a day. Each time I took it I fell to sleep, and it didn't help the pain. I only take one a day, sometimes 2 but never more than that. I am checked for liver problems every 6 months. Nothing has accured. I am also allergic to a lot of medicatio[Show More]I have taken darvocet for over 15 years. I have always been responsible for tkaking medication. My Neurologist wanted me to take tramadol three times a day. Each time I took it I fell to sleep, and it didn't help the pain. I only take one a day, sometimes 2 but never more than that. I am checked for liver problems every 6 months. Nothing has accured. I am also allergic to a lot of medication including asprin. I do not feel I am addicted to darvocet. Tonight 11/19/2010 on the news they talked of the recall but because it could cause heart problems with irregular heart beats etc. I will continue to take darvocet until my next appointment with my Dr. and discuss it with him. I've had backi surgery, carpel tunnel, knee replaement, and many others where I've been on stronger medications that say can cause addiction. I've always been able to get off them. But darvocet seems to help the back, perphiral neuropathy, some knee pain, arthritis etc. I am 76 and will continue to take it until our lovely goverment demands it to be taken off the market.

Tammy

November 20, 2010 at 5:09 am

I have been on Darvocet for years' now...(GEN..) Taken when needed ,it's the only thing that keep's me moveing sometimes' I have suffered from RA,and Venous Reflux Disease pain in the leg's andfor back an hip relief for over 5 years. Getting a 30 day ,filled about every 3 mo.'s.Those others make me throw up. There's alot worse out there...!! But Whats' next.?

Lyndon and Roberta

November 20, 2010 at 4:36 am

We both agree with the previous comments...who are these people that seem to think they can speak for us? Both my husband and I have been taking this medication for years...with no side affects...years. It works well and it not a heavy pain medication. Both my husband and I have back pain, his more sever then mine, it is the only pain med he can tolerate. What do you "people" think people that[Show More]We both agree with the previous comments...who are these people that seem to think they can speak for us? Both my husband and I have been taking this medication for years...with no side affects...years. It works well and it not a heavy pain medication. Both my husband and I have back pain, his more sever then mine, it is the only pain med he can tolerate. What do you "people" think people that really can only tolerate this medication are suppose to do...in your infinite wisdom what such they take to lighten their pain? Acetaminophen alone does not work!!!

Rick

November 20, 2010 at 4:18 am

Back surgery in 1994 - I take 2 darvon once or twice a day to take off the edge - it's allowed me to live a fairly normal life, golfing and yard work.. Am I addicted?? Can I quit ??? - I have....... the side effects of quitting??? ........... my back hurt !! - nothing more. No reason to believe this is addictive, but what I can tell you is that it's NOT just as good as tylenol ... I'm so t[Show More]Back surgery in 1994 - I take 2 darvon once or twice a day to take off the edge - it's allowed me to live a fairly normal life, golfing and yard work.. Am I addicted?? Can I quit ??? - I have....... the side effects of quitting??? ........... my back hurt !! - nothing more. No reason to believe this is addictive, but what I can tell you is that it's NOT just as good as tylenol ... I'm so tired of "Group Spankings", punishing everyone for a couple of losers that can't control themselves..

Ree

November 20, 2010 at 2:50 am

I do not trust the Federal government if a drug works and makes people feel better suddenly after years it's not good anymore. Come on give me a break. Feds like to put people in prison for pot too.

Kathy

November 20, 2010 at 1:46 am

I've read all the post from everyone,I can agree & disagree with you all. I have taken Darvocet 100-650 for years when needed for arthritus and knee surgeries. Never have I had a problem. I'm sorry for all the ppl that died, but maybe there was another reason behind it other than darvocet. I have aquired a heart problem and take meds to control my rythem. What else have you all heard about the[Show More]I've read all the post from everyone,I can agree & disagree with you all. I have taken Darvocet 100-650 for years when needed for arthritus and knee surgeries. Never have I had a problem. I'm sorry for all the ppl that died, but maybe there was another reason behind it other than darvocet. I have aquired a heart problem and take meds to control my rythem. What else have you all heard about the heart problems with this medication? Any positive advice will be appreciated. Calling my Dr in the morning. Good Luck to us all that need the pain meds.

Ruth

November 20, 2010 at 1:40 am

I have been taking propoxyphene since I was 15 years old - I am now 43 - for menstrual pain only (combined with a dose of ibuprofen). That means 2-3 pills a month. I have not become addicted. I do not take Darvocet/Darvon because it is more expensive and unnecessary to have the added Tylenol. This drug works well. The drug propoxyphene is not the problem.

Sharon

November 20, 2010 at 1:34 am

Uh, .I have been taking 3 Darvocet with propoxyphene a day for about 7 years now...have NEVER had to go up on the dosage and it works to almost completely rid me of the awful pain of inflammatory type arthritis It makes my life bearable...and if I am addicted to it...then why have I not had to go up on the dosage in all those 6 years I have taken it...and I beg to differ that it is the Tylenol tha[Show More]Uh, .I have been taking 3 Darvocet with propoxyphene a day for about 7 years now...have NEVER had to go up on the dosage and it works to almost completely rid me of the awful pain of inflammatory type arthritis It makes my life bearable...and if I am addicted to it...then why have I not had to go up on the dosage in all those 6 years I have taken it...and I beg to differ that it is the Tylenol that is killing the pain...it isn't...its the comination of the two drugs. I hope to God my rheumatologist can come up with something else that works as well and is no more addictive. Maybe I don't have an addictive personality...I don't know, but I am terribly upset that I will have to be switched to something else that may be more addictive than the Darvocet...and if someone tells me I have to just tough it out...maybe they can walk a mile in my shoes any given day of the week.

Cyndi D

November 20, 2010 at 1:33 am

As a nurse I have not only given Darvocet for pain, but have taken it for many years if needed. It always helped my menstrual cramps and it was the mildest thing I could take. As far as my patients...they always got relief from moderate pain with this drug. I am always shocked at what the FDA comes up with...any OTC can be used for suicide, any Aspirin, Tylenol Advil and I could go on... I wis[Show More]As a nurse I have not only given Darvocet for pain, but have taken it for many years if needed. It always helped my menstrual cramps and it was the mildest thing I could take. As far as my patients...they always got relief from moderate pain with this drug. I am always shocked at what the FDA comes up with...any OTC can be used for suicide, any Aspirin, Tylenol Advil and I could go on... I wish the FDA would keep a check on the drugs like Avandia and others that kill people and leve Darvocet alone...This is one dumb move! How about things like Lipitor and its side effects? Lets get into some heavy things Doctors push...Propoxyphene is as old as heck and I have never known anybody to over-dose, or commit suicide... I am angry that such stupid moves are done by the FDA and not the real dangerous drugs. Advil causes GI bleeds, so now do you think Doctors tell patients that? No, it is the nurses...One more stupid thing by the government!

GiGi

November 20, 2010 at 1:15 am

Ok but if this IS the ONLY Medication that can cure the 1 Migrane that I get a year? Please! If I do not have this medication on hand and if a migrane comes on, well I guess they will have to call 911 instead and oh I forgot to mention the fact that I do NOT have health insurance because that is unaffordable either. If I am driving and a migrane hits and I don't catch this immediately, my car w[Show More]Ok but if this IS the ONLY Medication that can cure the 1 Migrane that I get a year? Please! If I do not have this medication on hand and if a migrane comes on, well I guess they will have to call 911 instead and oh I forgot to mention the fact that I do NOT have health insurance because that is unaffordable either. If I am driving and a migrane hits and I don't catch this immediately, my car will suddenly drive off the road because the migrane can be blinding! But you can keep sleeping pills on the market? A box of sleeping pills won't kill you either????

Mike

November 20, 2010 at 12:54 am

Darvocet/Darvon is NOT an opiate based drug. Someone apparently failed to do their research. ANY drug can be addictive...psychologically, if not physically. I once saw a patient who literally "couldn't live" without his daily dose of Bromo Selzer. All this fuss about Darvocet and suicides, when the main culprit is acetaminophen. In 20 years of working ER and ICU, I lost count on the number of suic[Show More]Darvocet/Darvon is NOT an opiate based drug. Someone apparently failed to do their research. ANY drug can be addictive...psychologically, if not physically. I once saw a patient who literally "couldn't live" without his daily dose of Bromo Selzer. All this fuss about Darvocet and suicides, when the main culprit is acetaminophen. In 20 years of working ER and ICU, I lost count on the number of suicides and suicide attempts were related to acetaminophen overdoses....I wouldn't be surprised if the numbers vastly exceeded 3000 in ONE year. How much addiction is related to alcohol? Yet alcohol is still on the open market. It boils down to the user being responsibile. Darvocet..or Darvon(without acetaminophen) works quite nicely on mild-moderate pain. Keep it.

Amy

November 20, 2010 at 12:41 am

Pulling a medication based on 3,000 people's irresponsible use and resulting consequences is irresponsible on the part of the FDA. First, over how long of a time span did the deaths occur? Also, what about the 22 million people benefiting from the medication? People are always quick to say the med is ineffective but how many of those people have benefitted from it or have even used it? Also, i[Show More]Pulling a medication based on 3,000 people's irresponsible use and resulting consequences is irresponsible on the part of the FDA. First, over how long of a time span did the deaths occur? Also, what about the 22 million people benefiting from the medication? People are always quick to say the med is ineffective but how many of those people have benefitted from it or have even used it? Also, if you are going to use this analogy to "judge" a medication/other injestible item how about banning alcohol and cigarettes. Both are known drugs and far more people are addicted and have resulting medical conditions from the use of them. Also, what about Tylenol itself? Many of the suicides resulting from these drugs are due to the toxic effect Tylenol has on the liver. It only takes very few pills before the damage occurs. At some point we need to let people be responsible for themselves. Think suing over hot coffee.

jschell

November 20, 2010 at 12:38 am

Oh please no....don't do it!I am 53 yrs old and have been diagnosed w osteoperosis with 'insufficency fracture occurringBelieve me tylenol WILL NOT take care of a bone fracture,I can not take the side effects of the stronger meds. How can such a small pannel of people speak for 2 million people its helping.Diddo to all of the other comments above in support of this excellent drug.Who ever says it [Show More]Oh please no....don't do it!I am 53 yrs old and have been diagnosed w osteoperosis with 'insufficency fracture occurringBelieve me tylenol WILL NOT take care of a bone fracture,I can not take the side effects of the stronger meds. How can such a small pannel of people speak for 2 million people its helping.Diddo to all of the other comments above in support of this excellent drug.Who ever says it is no better than Tylenol,DO NOT KNOW WHAT THEY ARE TALKING ABOUT!!!

Jim

November 20, 2010 at 12:32 am

My mother has taken Darvocet for many years with no bad side effects. It is the only medicine that does not cause her to become sick. She only takes it when she needs it. Self control works the best. How can you blame the drug if a human being is misusing the drug. Common sense (I know it is a rare thing) should out weigh stupidity. I take morphine twice a day (every day). I do know I am addicte[Show More]My mother has taken Darvocet for many years with no bad side effects. It is the only medicine that does not cause her to become sick. She only takes it when she needs it. Self control works the best. How can you blame the drug if a human being is misusing the drug. Common sense (I know it is a rare thing) should out weigh stupidity. I take morphine twice a day (every day). I do know I am addicted to it for when I try and not take it, I get the shakes. I am trying to wean myself (with the aid of the doctor) off it. I feel that morphine is much more addictive then Darvocet could ever be. Don't take aay from those the one bright item they have that helps with their pain.

Tony

November 19, 2010 at 11:57 pm

Here we go again. A few idiots with nothing better to do than to stick their nose in where it doesn't belong, and the FDA falls for it every time. I have been using Darvocet for 9 years, when needed, because I cannot use Aspirin products and Tylenol is not as effective, for me, to relieve a headache or any other type of ache for that matter. Darvocet works regardless of what the advocacy group,[Show More]Here we go again. A few idiots with nothing better to do than to stick their nose in where it doesn't belong, and the FDA falls for it every time. I have been using Darvocet for 9 years, when needed, because I cannot use Aspirin products and Tylenol is not as effective, for me, to relieve a headache or any other type of ache for that matter. Darvocet works regardless of what the advocacy group, Public Citizens say. Just because 3000 individuals could not control themselves, the balance of our population who rely on Darvocet has to suffer. When is this government and the government agencies going to wake up and realize that they cannot protect everyone in this country, especially those who act irresponsibly. Another note, Tylenol can be just as lethal if taken excessively, and especially with alcohol. It can have a serious affect on the liver and cause a fatal illness. So what is the FDA going to do next, ban Tylenol? Wouldn't surprise me at all. Wake up government and the Public Citizens group, your job is to protect our freedom and not our security. An individuals personal responsibility is what protects their security. Furthermore, I have never giving my consent for the Public Citizens group to represent me. I wonder who has. I hope the FDA has someone to read all of the comments listed here and act responsibly to restore Darvocet to the shelves of the pharmacies. If not, the consequences for those that need it are going to be far worse than those 3000 that couldn't control themselves.

Diane

November 19, 2010 at 11:48 pm

Please do not take darvocett off the market, like most people I find that this works best for me. I have had 2 back surgeries and darvocett works wonders and I am able to function with this medication. I have been on it for years

Dana

November 19, 2010 at 11:43 pm

I have been taking Darvocet for 25 years to control sinus and arthritis pain, and it works great. I notice the people with kidney stones and severe pain say it doesn't work......noooo, it won't work on severe pain, do they ever contact there Dr. about this, or do they just like to complain!!

LYNN L.

November 19, 2010 at 11:41 pm

I PLEAD WITH YOU NOT TO CONSIDER TAKING DARVOCET N 100 OFF THE MARKET. I SUFFER WITH MODERATE TO SEVERE OSTEOARTHRITIS & HAVE FOUND THAT THIS IS THE ONLY MEDICATION THAT HELPS TO CONTROL MY PAIN. I HAVE MULTIPLE DRUG ALLERGIES ALONG WITH MULTIPLE DRUG SENSITIVITY. SINCE THE ADVISORY BOARD IS CONCERNED WITH SUICIDE AS A RESULT OF PEOPLE ABUSING THE PRESCRIBED DOSAGE, HAVE THEY CONSIDERED THAT T[Show More]I PLEAD WITH YOU NOT TO CONSIDER TAKING DARVOCET N 100 OFF THE MARKET. I SUFFER WITH MODERATE TO SEVERE OSTEOARTHRITIS & HAVE FOUND THAT THIS IS THE ONLY MEDICATION THAT HELPS TO CONTROL MY PAIN. I HAVE MULTIPLE DRUG ALLERGIES ALONG WITH MULTIPLE DRUG SENSITIVITY. SINCE THE ADVISORY BOARD IS CONCERNED WITH SUICIDE AS A RESULT OF PEOPLE ABUSING THE PRESCRIBED DOSAGE, HAVE THEY CONSIDERED THAT THAT POPULATION WOULD ABUSE ANY MEDICATION BY EXCEEDING THE PRESCRIBED DOSAGE? P L E A S E, DO NOT SERIOUSLY CONSIDER TAKING IT OFF THE MARKET. MY QUALITY OF LIFE ALONG WITH OTHERS WOULD BE RUINED. VIOXX WAS TAKEN OFF THE MARKET & MANY MANY PATIENTS SUFFERED AS A RESULT.

Pat

November 19, 2010 at 11:03 pm

I have been taking Darvocet for more than 10 years for RA and OA. I need to have both hips and both knees replaced, but I am not OLD enough for the doctors to consider the operations. In the meanwhile, I am forced to wait until I can't stand the pain any more. I can not take any NSAIDs because of an allergy to them, including Aspirin. I have tried Ultram, but it just doesn't take the edge off [Show More]I have been taking Darvocet for more than 10 years for RA and OA. I need to have both hips and both knees replaced, but I am not OLD enough for the doctors to consider the operations. In the meanwhile, I am forced to wait until I can't stand the pain any more. I can not take any NSAIDs because of an allergy to them, including Aspirin. I have tried Ultram, but it just doesn't take the edge off the pain on my BAD days. I don't take Darvocet every day, just on the days that the pain is so bad that I can't stand it any more. One prescription of 30 pills usually lasts me 4 months. So, I don't think I am "addicted". I just know that it's there for me when I really need it. My Rheumatologist has prescribed the medication that that I can take 2 pills at a time. Until yesterday, I had NEVER had to take 2 tablets before. By the time I got home from work, I could barely stand up, and could barely sit. So, I took 2 tablets, but I had my son and his wife with me just in case of any adverse side effects. The pain was gone within 1 hour, and no side effects at all. I can not believe that the FDA would ever take Darvocet off the market. But if the FDA does remove Darvocet -- there is still Codeine. Codeine is the same drug, it just does not have the tylenol with it.

wendy

November 19, 2010 at 10:29 pm

Darvocette has never been a good pan reliever, it does not even take a toothache away. I used darvo for pain after my dentist prescribed it and itwas absolutle no help what so ever. I never knew it contained tyenol or I would of refused it. Tylenol over a periodof time does significant damage to the liver and kidney. Is there anything safe out there? As for the suicide risk, maye someone diagno[Show More]Darvocette has never been a good pan reliever, it does not even take a toothache away. I used darvo for pain after my dentist prescribed it and itwas absolutle no help what so ever. I never knew it contained tyenol or I would of refused it. Tylenol over a periodof time does significant damage to the liver and kidney. Is there anything safe out there? As for the suicide risk, maye someone diagnosed with some mental instability would b at greater risk of taking there own life. Im in total shock at this.

Sheryl

November 19, 2010 at 10:29 pm

This drug has been a godsend for my husband!! He has chronic pain due to nerve injury, and this HAS HELPED him. For most people it does NOT cause them to have nausea and keeps pain level's lower!! And YES it DOES work, I have taken it myself. Do they consider post C-Section mild pain? I think NOT. I was told to take 2 every 4-6 hours. No nausea, good pain control, not as much constipation and did [Show More]This drug has been a godsend for my husband!! He has chronic pain due to nerve injury, and this HAS HELPED him. For most people it does NOT cause them to have nausea and keeps pain level's lower!! And YES it DOES work, I have taken it myself. Do they consider post C-Section mild pain? I think NOT. I was told to take 2 every 4-6 hours. No nausea, good pain control, not as much constipation and did not hurt the infants!!(Breastfeeding) And I have used it after other surgeries too!! I can't take ANYTHING with codeine in it-most pain meds have that in it!! I am a nurse for 30 years, so noone can tell me this drug does not work!! Just ask my patients!!! Most other pain meds really "SNOW" the patient, this does not do that to many people. We are in for problems if they pull this drug!!

JOHN

November 19, 2010 at 9:44 pm

TODAY THE FDA PULLED DARVOCET FROM THE MARKET CAN WE SUE THEM? I DONT WANT TO HAVE TO USE STRONGER PAIN MEDS SO THAT I CAN WORK AND SUPPORT MY FAMILY ANY ONE WHO SAYS DARVOCET WORKS AS GOOD AS REGULAR TYLENOL HAS NOT HAD CRONIC PAIN. SOME DAYS I GET BY WITH TYLENOL SOME DAYS I HURT SO BAD I NEED STUFF STRONGER THAN DARVOCET BUT DARVOCET IS THE MILDEST NARCOTIC PAIN MED THAT WORKS I AM NOT AN ADDIC[Show More]TODAY THE FDA PULLED DARVOCET FROM THE MARKET CAN WE SUE THEM? I DONT WANT TO HAVE TO USE STRONGER PAIN MEDS SO THAT I CAN WORK AND SUPPORT MY FAMILY ANY ONE WHO SAYS DARVOCET WORKS AS GOOD AS REGULAR TYLENOL HAS NOT HAD CRONIC PAIN. SOME DAYS I GET BY WITH TYLENOL SOME DAYS I HURT SO BAD I NEED STUFF STRONGER THAN DARVOCET BUT DARVOCET IS THE MILDEST NARCOTIC PAIN MED THAT WORKS I AM NOT AN ADDICT JUST BECAUSE I HAVE PAIN THAT IS DIFFICULT TO COPE WITH. THE ONLY NON NARCOTIC PAIN RELIVER THAT EVER WORKED WAS BEXTRA PEOPLES BODY CHEMISTRY MUST BE DIFFERENT BECAUSE CELEBREX NEVER WORKED

Kathy

November 19, 2010 at 8:38 pm

It work for me. I take it as needed. What is it going to happen to me? Is there something the FDA knows that they are not telling us? I have Lupis and it helps with bad joint flair-ups. I don't abuse it. Take it only every now and then. Its not a everyday thing. However, If there is more to this and it is damaging in anyway for people like me. I WANT TO KNOW!!! My, Sister just told me they pulled [Show More]It work for me. I take it as needed. What is it going to happen to me? Is there something the FDA knows that they are not telling us? I have Lupis and it helps with bad joint flair-ups. I don't abuse it. Take it only every now and then. Its not a everyday thing. However, If there is more to this and it is damaging in anyway for people like me. I WANT TO KNOW!!! My, Sister just told me they pulled it off the market today. 11/19/2010 12:40pm

Helen

November 19, 2010 at 8:34 pm

I have been on just about every pain killer available and found that I have had some sort of reaction to ALL of them except for Darvocet. It is the ONLY med that helps my pain. I have severe Osteoporosis and could not live without the Darvocet. I only take as needed, but there are times that I don't know what I would do without them. I am a Psych Nurse and worked in the Baker Act unit for 8+ y[Show More]I have been on just about every pain killer available and found that I have had some sort of reaction to ALL of them except for Darvocet. It is the ONLY med that helps my pain. I have severe Osteoporosis and could not live without the Darvocet. I only take as needed, but there are times that I don't know what I would do without them. I am a Psych Nurse and worked in the Baker Act unit for 8+ years and NEVER had one patient come in with an OD of Darvocet. Not sure where anyone sees that it is addictive, but I guess if anyone takes too much for too long (not as ordered) anything could be addictive. If someone is concerned about addiction, there are plenty of meds that are VERY addictive and I have seen my share of OD patients. Not sure what I would do if they took them off the market; I guess be in pain a lot.

Tina

November 19, 2010 at 8:02 pm

How can you say that an opioid is addictive, yet not effective at the same time? Some of you seem to forget that the makers of Tylenol got into hot water for running ad's on TV that had actors say something like "Hi, I broke both legs, have a crushed pelvis and a cracked collarbone, but I took two Tylenol and now I feel fine and am out playing with my kids again." It was bullshit then and it's bul[Show More]How can you say that an opioid is addictive, yet not effective at the same time? Some of you seem to forget that the makers of Tylenol got into hot water for running ad's on TV that had actors say something like "Hi, I broke both legs, have a crushed pelvis and a cracked collarbone, but I took two Tylenol and now I feel fine and am out playing with my kids again." It was bullshit then and it's bullshit now and they made them yank the ad. I take Tylenol and it does nothing. That's when I have to move up to Darvocet and that will work. If you drink too much water you can die. People kill themselves over lovers, maybe no one should be able to be in love again. I mean, you could break up, get depressed and kill yourself. Please. Take too much Tylenol and you'll die too. This is insane.

tonya

September 29, 2010 at 12:10 am

I had back surgery on june 27th 2010 my dr has had me on norco 5mg until today when insurrance wants me to have a pain contract so that means waiting for that to happen so in the mean time he called in darvocet n 100 i take 2 every 6 hrs for pain. So far it has helped to relive a little of the pain the side affects come with any medicine you take. I take 2 tabs at a time plus my flexeril. So far i[Show More]I had back surgery on june 27th 2010 my dr has had me on norco 5mg until today when insurrance wants me to have a pain contract so that means waiting for that to happen so in the mean time he called in darvocet n 100 i take 2 every 6 hrs for pain. So far it has helped to relive a little of the pain the side affects come with any medicine you take. I take 2 tabs at a time plus my flexeril. So far i like being able to function with out the hangover feeling and yes you can still get darvocets

John

August 19, 2010 at 1:46 pm

I am taking darvocet since last 1 year and I never had any side effects also never face any problem due to this medicines. Darvocet really help me a lot.

Virginia

August 19, 2010 at 12:55 am

I think it depends on your kind of pain as to wether Darvocet did or did not work. For me, with neuropathic pain, two tylenol is a joke. I definitely feel some relief with one darvocet. Is it not on the market at all now? I have some I've had for a long time, using it carefully as I take i t no longer can we get it at the pharmacy. What does the FDA want, people take something more addictive [Show More]I think it depends on your kind of pain as to wether Darvocet did or did not work. For me, with neuropathic pain, two tylenol is a joke. I definitely feel some relief with one darvocet. Is it not on the market at all now? I have some I've had for a long time, using it carefully as I take i t no longer can we get it at the pharmacy. What does the FDA want, people take something more addictive in its place?

DeeAnna

July 20, 2010 at 9:42 pm

I can ONLY get relief from Darvocet for my sinus and migraines headaches. I ONLY use it when absolutely necessary! IF acetaminophen would work alone I would surely use it alone but it doesn't. I get 30 pills prescribed at a time and they last about 2 months and it's been that way for 10 years. I'm far from addicted or depressed and certainly not now or have I ever been suicidal. I think removing i[Show More]I can ONLY get relief from Darvocet for my sinus and migraines headaches. I ONLY use it when absolutely necessary! IF acetaminophen would work alone I would surely use it alone but it doesn't. I get 30 pills prescribed at a time and they last about 2 months and it's been that way for 10 years. I'm far from addicted or depressed and certainly not now or have I ever been suicidal. I think removing it from the market would be an overreaction, to say the least and cause so many of us a huge unfair painful nightmare.

Jaime

July 18, 2010 at 6:57 pm

I personally suffer from pelvic pain which causes referred pain in my lower back, migraines and leg pain. I was given Loratab by my regular doctor and it made me have rebound headaches and nausea so I stopped taking them. I was given Darvocet by my Neurologist and guess what? It takes away my pain, especially my headaches. I think it works wonders and I only take the as needed and never feel a "ur[Show More]I personally suffer from pelvic pain which causes referred pain in my lower back, migraines and leg pain. I was given Loratab by my regular doctor and it made me have rebound headaches and nausea so I stopped taking them. I was given Darvocet by my Neurologist and guess what? It takes away my pain, especially my headaches. I think it works wonders and I only take the as needed and never feel a "urge" to take more than needed. It doesnt make me drowsy or feel spacey like most other pain killers and I do have depression & anxiety and never feel suicidal on it. I also take Klonopin everyday to control my panic disorder. Taking these 2 meds together keeps my pain in control and my mind. I have zero side effects. If you are responsible and discuss what works for you and what doesn't, I think we know our bodies best and so why not let us decide what we want to take? I get irritated at Doctors who want to tell me what will work even when I tell them it doesn't. Oh and regarding Ultram, that is the worst drug ever.. gave me a major panic attack, anxiety and I felt shaky from it. Again, every patient is different.. let us decide what we want to put in our bodies.

Janet

July 2, 2010 at 8:51 am

I think the FDA gets stupid wanting to recall drugs that have been around awhile, I have been on them for some time, I believe they work. It's every time someone famous dies from an overdose the FDA gets stupids- it's in the public eye.Wake up...some of us are in pain, and if we aren't given what we know works for us, then there's always somewhere to go. Stupid docs in a box aren't worth a flip.

Keats

April 29, 2010 at 2:21 pm

Kathryn, your inclusion of one line "moral concerns about treating pain at all" negates anything else you have to say.

barbara

April 7, 2010 at 11:39 pm

I was just informed by my Doctor that my Darvocet N 100 would not be refilled, and was given Hydro-codone to replace it (which I refused) I too do not want to be on a narcotic. I have neuropathy due to diabetes, Systemic Lypus and COPD. plus bleeding prob.ems so I can't take aspirin. I was given 3 tablets a day, but only took usually just 1 at night to sleep. Not very often did I take more pe[Show More]I was just informed by my Doctor that my Darvocet N 100 would not be refilled, and was given Hydro-codone to replace it (which I refused) I too do not want to be on a narcotic. I have neuropathy due to diabetes, Systemic Lypus and COPD. plus bleeding prob.ems so I can't take aspirin. I was given 3 tablets a day, but only took usually just 1 at night to sleep. Not very often did I take more per day. As with all medications, it is the responsibility of the patient and those around athe patient. I guess us old folks will just have to suffer our pain or be put on narcotics that REALLY could be addictive and dangerous if abused,

barbara

April 2, 2010 at 5:48 am

I have migraine headaches. Darvocet is the only medication that will stop the migraine pain. I have tried much stronger pain medications but they did not work. The doctor who treats my migraines (who happens to be a pain management specialist) said that he had a lot of migraine patients had told him the same thing. For some reason, Darvocet helps migraines better than stronger medication. It canno[Show More]I have migraine headaches. Darvocet is the only medication that will stop the migraine pain. I have tried much stronger pain medications but they did not work. The doctor who treats my migraines (who happens to be a pain management specialist) said that he had a lot of migraine patients had told him the same thing. For some reason, Darvocet helps migraines better than stronger medication. It cannot be the Tylenol because Tylenol doesnt work on me at all. Please dont take the only medication that works off the market.

Margaret

March 22, 2010 at 7:36 am

I have taken Darvocet N 100 for about 15 to 20 tears with no problems. I was recelently changed to Ultram which does no good as far as my cronic arthritis pain due to micro bleeding in all my joints due to a bleeding disorder. I have never had any addictive problems nor any other problems with Darvacet N 100. I am alllergic to codiene and can not take asprin due to my bleeding problem. I rea[Show More]I have taken Darvocet N 100 for about 15 to 20 tears with no problems. I was recelently changed to Ultram which does no good as far as my cronic arthritis pain due to micro bleeding in all my joints due to a bleeding disorder. I have never had any addictive problems nor any other problems with Darvacet N 100. I am alllergic to codiene and can not take asprin due to my bleeding problem. I really think this action should be reconcidered.

Cheryl

March 10, 2010 at 10:01 pm

my mom took Darvocet regularly, the Doctor would give it to her like nothing else, for pain, we always thought she was addicted to it, even if she took it and needed another they would say that is fine, My mom had back pain and upper shoulder pain, she passed away in 2007, I feel the drug is given out to easy. I think people can get addicted to this drug very easy, she was in pain all the time bu[Show More]my mom took Darvocet regularly, the Doctor would give it to her like nothing else, for pain, we always thought she was addicted to it, even if she took it and needed another they would say that is fine, My mom had back pain and upper shoulder pain, she passed away in 2007, I feel the drug is given out to easy. I think people can get addicted to this drug very easy, she was in pain all the time but after when the pill worn off she would lake it again or even.

Nicole

February 2, 2010 at 3:55 pm

Oh and also Samantha; one more comment regarding your post: "What ever happen to sympathy and compassion for other people. I personally would prefer to have arthritis and any other pain than to feel the pain that I feel on a daily basis." Do you have any idea how it feels to live with Chronic Pain? To not be able to bathe yourself, cook, do your laundry, drive, work or play with your child beca[Show More]Oh and also Samantha; one more comment regarding your post: "What ever happen to sympathy and compassion for other people. I personally would prefer to have arthritis and any other pain than to feel the pain that I feel on a daily basis." Do you have any idea how it feels to live with Chronic Pain? To not be able to bathe yourself, cook, do your laundry, drive, work or play with your child because you are in so much pain that all you can do is lie there and cry? So where is your sympathy and compassion for other people? I wouldn't wish the pain I live through to my mother-in-law let alone any other living being. I am going to guess your answer is no. So before you sit here and chastise others and make us feel bad because we finally have some relief and we are able to live a smidge better of a quality of life.....think about how rude your comments sounded. Everytime you point a finger at someone, there are three more pointed back at you.....

Nicole

February 2, 2010 at 3:12 am

While I feel bad for Samantha up there who lost her son....and though I know it was stated before, this particular part of her post is what baffles me. " My son was only 16 years old when he was given this medicine as a pain killer. You see he suffered from Sinus headaches.. and his friend gave him darvocet to releive the pain " So what happened to the friend? Were they arrested for giving some[Show More]While I feel bad for Samantha up there who lost her son....and though I know it was stated before, this particular part of her post is what baffles me. " My son was only 16 years old when he was given this medicine as a pain killer. You see he suffered from Sinus headaches.. and his friend gave him darvocet to releive the pain " So what happened to the friend? Were they arrested for giving someone that wasn't perscribed a painkiller, drugs? Drug Trafficking? What about Murder? I mean basically if you wanna look at it, the kid gave the kid a drug and he died, he killed him. Who was the perscription for? I am going to guess that other kids parent, and he stole it from them. ....but instead of attacking that you'd rather attack an entire group of people who do take personal responsibiltity, use the medication properly, do not give it to others who aren't perscribed it and also seem to be able to live better, fuller, active lives. Personally I have Rhumatoid Arthritis, Fibromyalgia, Diabetic Neuropathy, two painful skin conditions, one that causes giant, grapefruit sized boils that break open and then drain pus for a month....and adding into that my Diabetes, the sores don't heal fast or normally...often getting painful celluitis in the wounds no matter how clean I keep them....The Neuropathy is not only in my hands and feet, but on my scalp as well and gets to be so painful that I cannot brush my hair, wash my hair, touch my hair, I even had to have my proud, beautiful waist-long hair cut off because of the pain I was suffering. I too take Darvocet N-100. I am allowed 4 pills a day, but often times I only take 2, one with my morning meds and one with my nighttime meds. As long as I keep that routine, I can move around my home and do my ADL's with minimal difficulty. I have -never- had thoughts of suicide while taking Darvocet, I do not drink Alcohol (because I have a heart problem and on too many other drugs) and I do not abuse my pain meds or share them with anyone else. My Doctor can call me up at any time and order me to come in with my pills and do a count and will find me perfectly within normal use limits. But do you know how long it took for me to get this relief? 4 years. 4 YEARS of begging for relief and being treated like I was some druggie on the street looking for a fix....how humliating it was for me. I have never had a drug problem, my police record shows no charges for anything drug related...so why am I being treated like some addict because I have tried everything else and Darvocet is the only thing that is relieving my pain? This stigma of people on painkillers are just junkies needs to go away....I tried Lyrica but with my heart troubles, I was sucking down Nitro pills like Pez and it just wasn't working for me.. I am truly sorry Samantha you lost your boy, as a mother of an 11 year old boy myself, I can barely begin to imagine the pain you are feeling, but to blame a drug that benefits millions of people world wide, is wrong and selfish of you as well. This drug has made my life better for me and my son who suffers from watching his mother suffer.... Think of that as well, before you rush off to vindicate your child's death, that other kid should not have given it to him without your knowledge or consent, and that doesn't make the drug the problem, but people....

patricia

January 2, 2010 at 1:06 am

I started taking Darvocet one year ago after a back operation. The surgeon said, "It was one of the worst back he ever saw." He gave me a pain killer (one of those strong addictive type) no help. He gave me Darvocet, wonderful as far as a pain reliever. I never take more than one a day and some days none. I find no addiction (I am a recovering alcoholic so I know something about addiction). [Show More]I started taking Darvocet one year ago after a back operation. The surgeon said, "It was one of the worst back he ever saw." He gave me a pain killer (one of those strong addictive type) no help. He gave me Darvocet, wonderful as far as a pain reliever. I never take more than one a day and some days none. I find no addiction (I am a recovering alcoholic so I know something about addiction). Maybe this is why the FDA want to ban it. Any way can we fight this I am in. As to the ignorance of Americans I state almost every medication can kill you especially if it's abused. You Hana want everybody else to take away our decision and blame it on somebody else. I say I am willing to take the chance. Live with arthritic pain everyday. It's not living. NOTHING ELSE WORKS FOR ME.

Hana

December 19, 2009 at 4:15 am

everyone on this panel seems to be ignorant why dont you look up what this medication does to the body that you all think it is so great. If one of your loved ones die from this medication either of you will be talking but to find out how to stop it from being prescribed and being missused on others without their knowledge. I feel very sorry for all of you in how ignorant you really are..I hope yo[Show More]everyone on this panel seems to be ignorant why dont you look up what this medication does to the body that you all think it is so great. If one of your loved ones die from this medication either of you will be talking but to find out how to stop it from being prescribed and being missused on others without their knowledge. I feel very sorry for all of you in how ignorant you really are..I hope you never have to walk to a cemetery to bury anyone you know and love. I thought Americans were smarter but after reading everyones selfish comments try to educate yourselves about medication, just because it does one thing it dont mean its not going to cause another....all of you selfish ignorant people educate yourselves

Denise

December 2, 2009 at 8:09 pm

Darvocets are no more problematic than Lortab. As I work in a correctional facility, 60+% or our inmates are here due to theft to purchase them, dealing (Lortabs), driving while under the influence of Lortab, and so on. There is absolutely no street value for Darvocet because it is not nearly so addictive and one does not get near the "bump" as with Lortabs. Perhaps death due to Lortab should b[Show More]Darvocets are no more problematic than Lortab. As I work in a correctional facility, 60+% or our inmates are here due to theft to purchase them, dealing (Lortabs), driving while under the influence of Lortab, and so on. There is absolutely no street value for Darvocet because it is not nearly so addictive and one does not get near the "bump" as with Lortabs. Perhaps death due to Lortab should be examined as well.

Jim

November 25, 2009 at 7:06 pm

This is really upsetting to me. Darvocet is only medication that I can handle for my pain. Morphine can almost immediately shut down my lungs, codeine and vicodin cause severe life threatening allergic reaction, even many OTC can inflame my GERD. (Pain is from broken back, so wish there was something stronger I could handle.) Top it all off they are removing my asthma inhaler medication now at sam[Show More]This is really upsetting to me. Darvocet is only medication that I can handle for my pain. Morphine can almost immediately shut down my lungs, codeine and vicodin cause severe life threatening allergic reaction, even many OTC can inflame my GERD. (Pain is from broken back, so wish there was something stronger I could handle.) Top it all off they are removing my asthma inhaler medication now at same time and replacement medication is useless. These are the 2 main medications I have to stay alive, and so feel almost as if I am personally being attacked by FDA. They seem to have decided to euthanize me, but maybe they are actually trying to kill greater numbers of people than just me. As for me, I will save a large enough dose of Darvocet just in case this medication is removed, life is already painful enough, and I will leave a note saying exactly why, it will not be an accidental overdose! I am 54 and have been taking Darvocet for 37 years, and have almost died from other pain medications well over a dozen times, I'm too old to start playing russian roulette with pain medications again.

Evelyn

November 15, 2009 at 12:57 am

My doctor gave me darvocet to take twice a day. Must be careful because I think it couses low platelet because is has acetometephen in it. I was just told I have low platelet. Check it out??????

Cheryl

October 28, 2009 at 2:53 am

For those of you who think acetaminophen is the only thing that is working in Darvocet, you are absolutely, completely WRONG! I can take Tylenol and it does absolutely NOTHING for my fibromyalgia pain. I would not use Tylenol for a simple headache. It does nothing to relieve any pain symptom I may have. Advil or Aleve will give me substantial relief from pain, but it comes at the price of terrible[Show More]For those of you who think acetaminophen is the only thing that is working in Darvocet, you are absolutely, completely WRONG! I can take Tylenol and it does absolutely NOTHING for my fibromyalgia pain. I would not use Tylenol for a simple headache. It does nothing to relieve any pain symptom I may have. Advil or Aleve will give me substantial relief from pain, but it comes at the price of terrible heartburn (for me). I cannot take Cymbalta for the same reason; it gives me horrible heartburn. I tried Lyrica and was comfortable, and had little pain, but I also didn't feel like doing anything but lie on the sofa and read. I gained 40 pounds. My doctor took me off of it. I take Darvocet as prescribed, and I have never needed more than he prescribed, which is four a day. I take one Soma at night to stop muscle spasms from waking me up. Pain management solved. Every person's body is different. Stop being such busybodies, and trying to control other people's lives!! I am getting totally FED up with it!!!!!!

Garrick

September 17, 2009 at 7:34 pm

I as a Pain Management physician NEVER use the drug propoxyphene or even the narcotic combo Darvocet. I have seen the side affects that come along with the drug. Also I find that propoxyphene doesn't really work well. Which is why people overdose on it because it doesn't work so they keep taking and taking sometimes to reach the high feeling that other opiates induct..... On that note I would like[Show More]I as a Pain Management physician NEVER use the drug propoxyphene or even the narcotic combo Darvocet. I have seen the side affects that come along with the drug. Also I find that propoxyphene doesn't really work well. Which is why people overdose on it because it doesn't work so they keep taking and taking sometimes to reach the high feeling that other opiates induct..... On that note I would like to address what's going on with Tiki... I can understand why your doctor would place you on darvocet because it is for milid pain but since the darvocet doesnt really work.. I would tell your doctor that. Muscle relaxers are a good Xanax is or alprazolam is also something good for migraines for the onset most of the time benzos make you drowsy and you just fall asleep. Xanax is a GABA-A inhibitor and realeases a calming affect... Since you have fibromyalgia I personally would give you.... Neurontin or Lyrica , Diazepam (valium) and give you Tylenol #3 only for an as needed purpose. I do think that would really help!.. i hope I was of some assistance !

Jeremy

September 16, 2009 at 3:55 am

I was just prescribed Darvon today for the first time. I have, unfortunately, taken many different kinds of pain killers over the past ten years due to a ruptured disc in my back. More recently I have been taking a few hydrocodones/apap's a day but since losing my health insurance and now doctor do not take anything. I also take cymbalta. I recently ran out of cymbalta and have been having some pr[Show More]I was just prescribed Darvon today for the first time. I have, unfortunately, taken many different kinds of pain killers over the past ten years due to a ruptured disc in my back. More recently I have been taking a few hydrocodones/apap's a day but since losing my health insurance and now doctor do not take anything. I also take cymbalta. I recently ran out of cymbalta and have been having some pretty uncomfortable side affects. So, today I went to the ER to see what I should do. They prescribed my a months worth of Cymbalta and 20 Darvons for my pain. After reading this summery above I am more than a little reluctant to take the Darvons. If my back acts up I will most likely take one because the type of severe pain I get is enough to make you consider suicide in itself. What should I do? Should I go back down to the ER and request a different pain med? Something tells me that I would have to be readmitted and consequently billed for a second visit. I also would like to address the "addiction" and "dependance" arguements. People are geneticly different and will develope dependance on things differently. I was on delauded while in the hospital after my surgery and then was switched to 10hydrocodone/325apap "vicodons". I was on 8 or so of these a day for a month or so and when I stopped taking them became very sick and had terrible withdrawl symptoms. I was not missusing this medication and developed a dependancy or addiction and it was horrible. I have since been on methodone, percocet,ultram and a handfull of other things over the years. Pain is a tricky thing to treat without creating dependance. Lower doses of vicodon have probably worked the best for me with little side effects.

Tiki

August 24, 2009 at 5:17 pm

I've been taking darvocet for about a year and a half for migraines and tension headaches. I also have fibromyalgia. Tramadol with ibuprofen helps more with the fibro pain. Tylenol by itself does absolutely nothing for me. I know it's the darvon component that is helping relax me so the headache pain can go away. I can feel it working like that. I also have muscle relaxers and xanax. I"m sure it'[Show More]I've been taking darvocet for about a year and a half for migraines and tension headaches. I also have fibromyalgia. Tramadol with ibuprofen helps more with the fibro pain. Tylenol by itself does absolutely nothing for me. I know it's the darvon component that is helping relax me so the headache pain can go away. I can feel it working like that. I also have muscle relaxers and xanax. I"m sure it's the darvon itself that's providing the pain relief that the other medicines aren't able to in any combination. I've experimented with different combinations, because I really don't like taking drugs that have such an addictive effect. For me, Darvocet allows me to funtion with a good attitude.

Rose

August 20, 2009 at 8:53 pm

I have been taking Darvocet for nearly 2 years now for chronic pain. I am a 35 year old mother of two youong girlies and I have to take a pain medication every four hours to make it through the day. I would rather take Darvocet over tylenol #3, vicodin, etc because of their side effects. I would rather LIVE my life than lay in bed or sit on the toilet (because of constipation)! I don't know what [Show More]I have been taking Darvocet for nearly 2 years now for chronic pain. I am a 35 year old mother of two youong girlies and I have to take a pain medication every four hours to make it through the day. I would rather take Darvocet over tylenol #3, vicodin, etc because of their side effects. I would rather LIVE my life than lay in bed or sit on the toilet (because of constipation)! I don't know what oxy-morons were on the advisory panel, but ALL pain medication is addicitive, so are sleep aids, tabacco and alcohol. But we don't see a ban on those products, right? I wonder how Darvocet would rank if compared to the accidents and side effects of tabacco, alcohol, and sleeping pills? t's about time for these so called "expert" advisory panels to stop putting the blame on the manufacturers. Darvocet works for the pain and should be taken as directed (just like all other meds). Who should take responsibility for overdosing and misuse? The damn careless person that is shoving pills down their throat? My experience has been that the prescribing doctors, pharmacies, and manufacturers have all implemented and exercised the monitoring and usage of Darvocet to their patients. If all parties continue to commit to their responsibilities, this will not be an issue. Aren't there more serious items on our agendas?

Bob

August 14, 2009 at 9:09 pm

I was taking darvoncet, which has a lot of aspirn in it. Don't think thats to good for you. However Darvon, Does not. I have never had a problem with it. Took it for years, and have been off it for at least 8 years. Whats the probelm. It made me feel good. Stopped the pain. I guess that's bad. We are better off to suffer the pain. I'm 71 and not worried about the side effects.

david

August 9, 2009 at 7:49 pm

I HAVE BEEN TAKING 2 DARVOCT N100 TABLETS DAILY FOR OVER 18 YEARS FOR SCIATIC PAIN. IT DOES WORK AND WORKS WELL. IT IS TOLERATED WHERE OTHER OPIATE MEDS CAUSE SEVERE SIDE EFFECTS, SUCH AS CONSTIPATION. IF YOU JUST LOOK AT THE STATISICAL PERCENTAGE OF PEOPLE WHO HAVE TAKEN AND ARE TAKING DARVOCET AND THE PERCENTAGE OF DEATH FROM ACCIDENTAL OVER DOSE (WHICH IS THE ONLY FACTOR THAT SHOULD BE CONSI[Show More]I HAVE BEEN TAKING 2 DARVOCT N100 TABLETS DAILY FOR OVER 18 YEARS FOR SCIATIC PAIN. IT DOES WORK AND WORKS WELL. IT IS TOLERATED WHERE OTHER OPIATE MEDS CAUSE SEVERE SIDE EFFECTS, SUCH AS CONSTIPATION. IF YOU JUST LOOK AT THE STATISICAL PERCENTAGE OF PEOPLE WHO HAVE TAKEN AND ARE TAKING DARVOCET AND THE PERCENTAGE OF DEATH FROM ACCIDENTAL OVER DOSE (WHICH IS THE ONLY FACTOR THAT SHOULD BE CONSIDERED) THAT NUMBER IS AN ASTOUNDING 0.00009 PERCENT. THAT IS ONLY FOR THE ON YEAR OF 22,000,000 PERSCRIPTIONS DIVIDED BY THE TOTAL MORTALITY NUMBER OF 2000 INCIDENTS RECORDED FOR MANY YEARS OF USE. I THINK ANY RATIONAL PERSON CAN BEGIN TO UNDERSTAND HOW IGNORANT A GROUP OF PEOPLE TRYING TO PROTECT THE WORLD FROM ANY HARM, REGARDLESS OF THE GREATER GOOD THAT WESTERN MEDICINE HAS BROUGHT TO MANKIND, MUST BE STOPPED. WE WILL SOON BE RESTRICTED FROM THE USE OF TOO MUCH WATER AS IT CAUSES DROWNING. BY THE WAY, I OFTEN STOP TAIKING DARVOCT FOR PERIODS OF UP 90 DAYS; COLD TURKEY WITH NO NEGATIVE RESULTS OR PROBLEMS. SO ADDICTION IS RELATIVE TO THE PERSONS PHYS AND PSYCH OLOGY. MAY REASON PREVAIL BEFORE WE ARE ALL UNDER THE HAND OF ORWELL'S NIGHTMARE.

billy

July 25, 2009 at 7:45 am

Perhaps it is the acetometephen we should be concerned with. Over 100 people die from this drug alone each year, not to mention the liver problems that the drug causes. Taking 4 darvocet 100/650 per day for a long period of time is no different than taking 5 or so extra strength Tylenol. If you visit that company's site the word "safety" is all over it. Is it safe? I think many tend to see one dru[Show More]Perhaps it is the acetometephen we should be concerned with. Over 100 people die from this drug alone each year, not to mention the liver problems that the drug causes. Taking 4 darvocet 100/650 per day for a long period of time is no different than taking 5 or so extra strength Tylenol. If you visit that company's site the word "safety" is all over it. Is it safe? I think many tend to see one drug as "safer" than the other but they are the same where acetometephen is concerned. I have used darvocet for pain related to Cystic Fibrosis so before anyone calls me stupid (seems popular here on this site) or some other insult please know that I am on your side. I am pretty sure that more people are addicted to many other pain med's than darvocet, it alone can not account for the misery of millions that are dependent on the long list of "more effective" prescription narcotics. It can only be a money issue in my opinion. If public safety is a concern let's here why thimerosal is given to children when so many signs point to it being horrible? That list goes on and on right?

Cathy

July 19, 2009 at 5:39 pm

Why can't responsible, law abiding citizens and their doctors continue to decide what course of treatment is best for thier situation and condition? I am highly allergic to drugs containing codeine or moraphine . I have found relief from Darvocet. I would rather take 2 of these a day than have to take 8 extra strength tylenol, with ALOT less pain relief, and then fall over dead from liver failure![Show More]Why can't responsible, law abiding citizens and their doctors continue to decide what course of treatment is best for thier situation and condition? I am highly allergic to drugs containing codeine or moraphine . I have found relief from Darvocet. I would rather take 2 of these a day than have to take 8 extra strength tylenol, with ALOT less pain relief, and then fall over dead from liver failure!! These people making these decisions should try having to live with chronic pain everyday. If you take away something that helps us remain productive, caring, human beings how will that benefit society? These are not illegal street drugs that we are talking about. These are prescribe by physicians that are so closely monitored they are almost afraid to help their patients that are living everyday in horrible pain. I say the less pain and suffering there is in the world should make every "caring" human being happier for their fellow human being and will make this world a better world!!

Dave

July 12, 2009 at 2:16 pm

I've been taking Darvocet for over two years. I take one at night when I wake up with pain in my hip. Pain lowers and I go back to sleep. Nothing wrong when a resposible person is in control.

Renee

July 8, 2009 at 6:10 pm

My doctor and I tried several different approaches for resolving the pain associated with my endometriosis. Everything we tried had undesirable side effects. We finally landed on Darvocet which was over two years ago and it has worked wonders. There is no way that acetaminophen alone would help as much as this does and I would not want to take anything stronger. I can still function at work wi[Show More]My doctor and I tried several different approaches for resolving the pain associated with my endometriosis. Everything we tried had undesirable side effects. We finally landed on Darvocet which was over two years ago and it has worked wonders. There is no way that acetaminophen alone would help as much as this does and I would not want to take anything stronger. I can still function at work with the Darvocet (desk job). I discussed the addiction issue with my doctor and he has no fear of me becoming addicted because of the responsible way that I use it. Let the patient be responsible!

Del

July 8, 2009 at 5:03 pm

My husband has been on Darvacet for three years, now. Ever since he had his leg amputated above his knee. Darvacet with Tylonol are the only meds that ease his phantom pain. He only takes them when he is in a lot pain. It could be once a week or for up to four days at a time. But he only takes one Darvacet every four to six hours and Tylonol two every four hours. They work great for him. [Show More]My husband has been on Darvacet for three years, now. Ever since he had his leg amputated above his knee. Darvacet with Tylonol are the only meds that ease his phantom pain. He only takes them when he is in a lot pain. It could be once a week or for up to four days at a time. But he only takes one Darvacet every four to six hours and Tylonol two every four hours. They work great for him. I hope they will not be taken off the market.

Kristy

July 8, 2009 at 2:41 pm

I do pity Samantha and her tragic loss of her son. That is a terrible thing to lose a child. It's understandable that you are upset and have a different take on all of this than most. However, using a friend's medication without doctor's consent is dangerous for anyone, especially a child. I have suffered with Interstitial Cystitiis for a long time and Darvocet really gives me releif and is b[Show More]I do pity Samantha and her tragic loss of her son. That is a terrible thing to lose a child. It's understandable that you are upset and have a different take on all of this than most. However, using a friend's medication without doctor's consent is dangerous for anyone, especially a child. I have suffered with Interstitial Cystitiis for a long time and Darvocet really gives me releif and is better for me than a stronger dose of something else. Many others are in the same boat in that this milder pain control is quite helpful to have a normal life. Doctors prescribe, patients take and should take medicaiton as directed. It's unfortunate that people have died. I think I read 200 deaths last year. Well, it is tragic, but abusing medicine whether by taking something not prescribed for you or taking too much is that person's fault and not the person's fault who actually needs pain relief to function. I don't think it's selfish for someone to want pain relief. I don't think it minimizes others' hurt of having lost a loved one from this medicine.

Jean

June 3, 2009 at 7:55 pm

My husband has chronic facial pain from an exposed nerve beside his nose. He has tried every pain medication in existence over the past ten years. He has a deep brain stimulator implant that does not stop the pain. He was using the Duragesic patch which caused demetia. He was in the second stage of ALZ. After he an eye tooth pulled, the pain was better. Two of his doctors thought the Durage[Show More]My husband has chronic facial pain from an exposed nerve beside his nose. He has tried every pain medication in existence over the past ten years. He has a deep brain stimulator implant that does not stop the pain. He was using the Duragesic patch which caused demetia. He was in the second stage of ALZ. After he an eye tooth pulled, the pain was better. Two of his doctors thought the Duragesic Patch was contributing to the dementia. He came off the Patch and began taking Darvocet, his mind cleared up. My husband, the father and grandfather was back. He could play cards with our grandchildren. Before, he did not know where he was and I could not leave him alone because he was falling and wandering off. This is a miracle drug for him. Now our Doctor is afraid to give it to him. They want to prescribe Lortab, which is sold on the street. He itches when he takes Lortab. I have taken Darvocet for 20 years for back and neck pain from an auto accident. What is happening now, the pills are different Each Generic has it's own problems. The pink pills are mild, the orange/red are stronger and the white pills are worthless. The insurance companies want the cheapest Generic. When we get a new prescription I will request the Brand Name to prove my point. I am sure you can be dependant on a pain killer. Only people who are in terrible pain understand the frustration when you know what works for you and you are unable to get it. The drug store tells me there is no difference between the Generics. When I was first injured, the Doctor told me to listen to my body signals. I know what works for me and I have seen what works for my Husband. Taking Darvocet off the market is not the answer. Maybe some of these patients are overdosing because the Generics are not as strong as they once were and they are taking more than recommended. When you are in constant pain you lose you thought process. Because there are addicts who abuse drugs and agencies that oversee Doctors who prescibe meds, the Doctors are afraid to give you the meds you need. Now Darvocet has been added to the list of drugs for extinction.

Betty

May 29, 2009 at 6:01 am

My experience with Darvocet is two fold. My mother, in her 80s, took Darvocet for over 10 years to combat severe pain from osteoporous, sciliousus, and post shingles nerve permanent damage. She could tolerate this drug well and it gave her some relief. As she aged, she suffered more pain from additional spinal fractures. Her pain specialist physician tried her on tramadol, oxycontin, and finally t[Show More]My experience with Darvocet is two fold. My mother, in her 80s, took Darvocet for over 10 years to combat severe pain from osteoporous, sciliousus, and post shingles nerve permanent damage. She could tolerate this drug well and it gave her some relief. As she aged, she suffered more pain from additional spinal fractures. Her pain specialist physician tried her on tramadol, oxycontin, and finally the fentanyl patches. She could not tolerate tramadol or oxycontin because they made her head "feel funny", dizzy, and generally dull and sluggish thinking. She tolerated Darocett quite well even tho it did not make her pain free, it made life tolerable. My husband suffered a severe compression fracture in the L1 vertebra. All pain medications tried, except Darvocet, affected his mental aquity, making him zomby-like with in two days of starting them. This included ultram and ultram ER. Percocet makes him sick and causes him to vomit, which is not good when he also suffers from orthostatic hypotension and dehydration with this condition causes him to faint. Drugs affect different people differently, and it is usually a "trial and error" process between the patient and the doctor to find the medication that best works to control the pain and still be tolerated. Every drug has both benefits and side effects that must be balanced for each individual. I believe Darvocet should not be taken off the market. Stronger warnings concerning the negative side effects should be posted on the medication label. Older people in particular, who are slow to metabolize any drug out of their system, seem to have more problems with the stronger pain medications. I urge that Darvocet be left on the market so that the people who can tolerate it and do get pain relief, and cannot tolerate the other pain medications, can still get relief without becoming "woosey", "disorientated", "slower thinking", "dizzy", and more prone to falling. There will always be accidental and over dose deaths for a variety of reasons on almost any drug or combination of drugs. Heavens, aspirin causes me to have upper GI bleeding when I have taken as few as two 325mg. There are deaths from people taking aspirin and dying from internal bleeding. Should aspirin be taken off the market? Give the data, give the warnings, then leave it to the indiividual and their physicians to figure out what works best for the patients.

Marlene

May 26, 2009 at 2:30 pm

I read the article in the Arthitis Magazine and then started researching the issue with Darvocet. I spoke to my Doctor who said there was no reason for me to stop taking the medicine. I have severe joint and muscle pain from an autoimmune disease and Darvocet helps me deal with the pain. I only take it when I can't stand the pain. I stopped taking it recently for 2 months and had no withdrawal sym[Show More]I read the article in the Arthitis Magazine and then started researching the issue with Darvocet. I spoke to my Doctor who said there was no reason for me to stop taking the medicine. I have severe joint and muscle pain from an autoimmune disease and Darvocet helps me deal with the pain. I only take it when I can't stand the pain. I stopped taking it recently for 2 months and had no withdrawal symptoms. My doctor prescribed Tramodol but I have not taken it yet. I contacted the FDA and they emailed me the meeting meetings regarding the Advisory Committee and the reasons why it should be taken off the market. I am trying to make the best decision for my health.

Linda

May 21, 2009 at 7:06 pm

I have been on Daarvocet off and on for well over 10 years and it has been the one thing I can rely on to take the edge off my fibromyalgia pain. I only take it as needed, but when it's needed, it gives good relief from pain. PLEASE don't take my pain relief away!

Jessica

May 8, 2009 at 8:20 pm

Mark Saying the rest of us should shut up is rude and uncalled for. My Dr. prescribed it because he said that it is less addictive than other pain meds and after I told him it was not working he said oh well. I am being judged by the medical community for needing pain meds to control spinal injuries I got from three car accidents (not caused by me) because of my age they think I will become a dru[Show More]Mark Saying the rest of us should shut up is rude and uncalled for. My Dr. prescribed it because he said that it is less addictive than other pain meds and after I told him it was not working he said oh well. I am being judged by the medical community for needing pain meds to control spinal injuries I got from three car accidents (not caused by me) because of my age they think I will become a drug addict so they give me this poor excuse of a pain med. So not only are people my age suffering from pain and not getting help but there are other people out there dying from this medicine because their doctor told them the same thing I was told and instead of giving up they take twice as many Darvocets to get the same pain relief as other drugs and ACCIDENTALLY OD. If your children or parents or any family member close to you had this happen then you might understand how us OTHER PEOPLE feel. If they get rid of Darvocet YOU PEOPLE always have other meds like ultram to turn to. People like me are getting nothing because of stereotypes so why don't you shut up and listen to what other people have to say and stop thinking about just yourself. Read Samantha's comment 6 comments above then tell her to shut up. I would love to see what happens!!

Mark

May 6, 2009 at 10:25 pm

I agree with Sue. Darvacet is a mild pain killer and works well for many people I know including myself. I do NOT want to take anything stronger. It would be very detrimental to take this drug off the market for the millions of us that this drug does exactly what is needed when used correctly. I strongly believe that people who are not helped by this drug need to shut up and let the millions o[Show More]I agree with Sue. Darvacet is a mild pain killer and works well for many people I know including myself. I do NOT want to take anything stronger. It would be very detrimental to take this drug off the market for the millions of us that this drug does exactly what is needed when used correctly. I strongly believe that people who are not helped by this drug need to shut up and let the millions of us that this drug helps benefit from its use.

Jessica

May 4, 2009 at 10:18 pm

I am 23 and I have been taking Darvocet 100-650 for 8 months now and I can see why there are so many accidental OD's this medicine does not work as good as other opiate pain relievers. In order to get the same pain relief as say vicodin for my buldging disc and pinched sciatic nerve I have to tak 4 - to five a day to keep my pain away as with vicodin 2-3 will work and with vicodin I don't have to [Show More]I am 23 and I have been taking Darvocet 100-650 for 8 months now and I can see why there are so many accidental OD's this medicine does not work as good as other opiate pain relievers. In order to get the same pain relief as say vicodin for my buldging disc and pinched sciatic nerve I have to tak 4 - to five a day to keep my pain away as with vicodin 2-3 will work and with vicodin I don't have to take them everyday. This medication may work better in elderly because they usually are more sensitive to all meds. I think this medicine off the market or make it only available to the elderly. For me and people my age it does nothing it is pointless and people my age are having to suffer in pain because Dr.'s want to prescribe something less addictive than vicodin give me a break!!!

Pam

May 3, 2009 at 6:18 pm

I am a nurse practitioner. Many of our patients use darvocet for legit. pain. Every drug on the market has the potential to kill if not used properly. This medication is effective. Again it boils down to responsibility of parents, adults, medical providers, schools and pharmacies. Physicians are nervous about prescribing more potent narcotics even when there are well documented objective diagnost[Show More]I am a nurse practitioner. Many of our patients use darvocet for legit. pain. Every drug on the market has the potential to kill if not used properly. This medication is effective. Again it boils down to responsibility of parents, adults, medical providers, schools and pharmacies. Physicians are nervous about prescribing more potent narcotics even when there are well documented objective diagnostic testing of patients because of the DEA ramifications. This will severely affect the treatment options to patients and has the potentential to increase deaths and injuries if stronger narcotics are used. Finally, can you tell me who and how this study was performed stating that darvocet was the same as tylenol?

Darlene

May 2, 2009 at 3:21 am

I have been prescibed darvocet for over 30 years PRN for RA and other pain issues. I have also taken myself off the med with my doctor's supevision and have never experienced any withdrawal symptoms. If an individaul wants to commit suicide they can do it on almost any drug, especially antianxiety meds and antidepressants but you don't see Xanax, Ativan, Prozac etc taken off the market. Other medi[Show More]I have been prescibed darvocet for over 30 years PRN for RA and other pain issues. I have also taken myself off the med with my doctor's supevision and have never experienced any withdrawal symptoms. If an individaul wants to commit suicide they can do it on almost any drug, especially antianxiety meds and antidepressants but you don't see Xanax, Ativan, Prozac etc taken off the market. Other medications I have tried for pain hasn't worked because it makes me too drowsy to drive/work or is ineffective. As a mental health professional, I have seen overdoses (acidential and deliberate) on everything you can imagine, blood pressure, heart meds to antifreeze. How far should we allow others to control what is our personal responsibility? What's next, banning those medical meds people have overdosed on, or how about all the other substances people try in an atempt to relieve their emotonal pain??

Aaron

April 17, 2009 at 2:21 am

I am on Darvocet for a severe case of porphyria. Ive taken it for years with no side effects. I consider it a wonderful drug. At least with it I can function without being in ALOT of pain and really all the other drugs ive tried either make me sick or dont do anything for me. I really hope they dont ban it. Samantha I understand your concerns but honestly a person can get ahold of any single drug [Show More]I am on Darvocet for a severe case of porphyria. Ive taken it for years with no side effects. I consider it a wonderful drug. At least with it I can function without being in ALOT of pain and really all the other drugs ive tried either make me sick or dont do anything for me. I really hope they dont ban it. Samantha I understand your concerns but honestly a person can get ahold of any single drug on the market and in high enough doses they will all make you sick and potentially even kill you.

Samantha

April 6, 2009 at 1:37 pm

I do understand that people are in pain and require some form of pain treatment. But, what I do not understand is the selfish responses I have read. It is not about you the living, it is about those who have died because of this drug. Regardless of whether or not they it was accidental or intentional. The fact that they suffered a death because of this drug would ne sufficient to consider it to be[Show More]I do understand that people are in pain and require some form of pain treatment. But, what I do not understand is the selfish responses I have read. It is not about you the living, it is about those who have died because of this drug. Regardless of whether or not they it was accidental or intentional. The fact that they suffered a death because of this drug would ne sufficient to consider it to be banned. I do not sympothize with anyone who thinks of themselves before the thousands of people that have died and the thousands of people suffering because of their loss. Some of these people that have died are kids... what do they know about the time release component or how many is sufficient to take if they are given this pain medicine by a friend and then die from it. What ever happen to sympathy and compassion for other people. I personally would prefer to have arthritis and any other pain than to feel the pain that I feel on a daily basis.. My son was only 16 years old when he was given this medicine as a pain killer. You see he suffered from Sinus headaches.. and his friend gave him darvocet to releive the pain... he did not know what it was nor did he think that this pill (that looks so similiar to the tylenol 8 hour he was accustomed to taking when he suffered these headaches would kill him. ) He will be 17 this month. He had alot going for him and alot of love for the world. SO, if your child died from this medication or someone you loved would you think that the medication should be banned? and if so, than you are a hypocrite!!! As I stated before, your worries seem selfish!

Kaye

March 16, 2009 at 12:50 pm

Having done my own research by comparing pain relief medications and have found Darvocet to be superior to all others. I have tried tylenol alone, and vicodin and feel that the darvocet works the best. I don't use it daily, but occasionally need more than NSAIDS alone and it can be used in combination.

Jennifer

March 11, 2009 at 6:00 pm

I, too agree with Sue, Kieth and a few others, especially Cindy. I take it for basically the same reason's. I don't get sick when I take Darvocet. At one point a pain management Dr. wanted to take me off it and put me on , of all things , Oxycotton. I told him , flat out no. So then he put me on a couple others that made me suicidal with a few days. So NO I won't take anything but Darvocet.

Arzosa

March 4, 2009 at 5:58 pm

I have fibromyalgia and just recently got released from the hospital from where I was being treated for a kidney infection. While in hospital i was given dilauded when released they said to get the perscription from my family doctor, and my family doc decides that darvocet is going to be just as good. Now you tell me this is going to cut it for pain? I think not. Vicodin doesn't do anything and [Show More]I have fibromyalgia and just recently got released from the hospital from where I was being treated for a kidney infection. While in hospital i was given dilauded when released they said to get the perscription from my family doctor, and my family doc decides that darvocet is going to be just as good. Now you tell me this is going to cut it for pain? I think not. Vicodin doesn't do anything and percocet makes me sick, but he says this darvocet is the miracle cure-all that will fix me. I think doctors are just perscribing whatever they have stock in, or can make their own money in, regardless of wether or not it helps or hurts us, just look at the issue with Methodone, kills 2 out of every 100 who use it but they still won't pull that one either cause it makes too much money. I don't think you people who are finding relief from your pain from this drug will have anything to worry about any time soon if that controversy is any indication, ao don't fret your heads about it and to those of you who have a problem with it...it's as simple as this.... STOP TAKING IT!!!

Susi

March 1, 2009 at 2:49 pm

Every drug has safety issues. Nothing is "free"! But drugs are not interchangeable for people, either. If one works, such as Darvocet, that doesn't mean even a very similar drug will work. I have taken many different pain killers (I only take them occasionally) and the only one that works without making me feel I am from Mars is Darvocet. I can take a very small amount and get some relief whe[Show More]Every drug has safety issues. Nothing is "free"! But drugs are not interchangeable for people, either. If one works, such as Darvocet, that doesn't mean even a very similar drug will work. I have taken many different pain killers (I only take them occasionally) and the only one that works without making me feel I am from Mars is Darvocet. I can take a very small amount and get some relief when it's very necessary. Maybe Eli Lilly thought Darvocet would fade away when Cymbalta came out? since that didn't happen, Lilly stopped "fighting" for Darvocet and (wink wink) the FDA has a newfound zeal for banning Darvocet? These facts made me wonder-- http://www.associatedcontent.com/article/1438278/is_cymbalta_behind_the_new_fda_push.html?cat=71

Charles

February 25, 2009 at 9:36 pm

So I guess my wife has to suffer because they decided that no one can be responsible to use the drug correctly. Darvocet is the only pain med that works with her. She had surgery yesterday and has just found out that she can't get her pain meds. She is allergic to almost everything else on the market.

judith

February 24, 2009 at 9:50 pm

I have severe arthritis, a herniated disc and am currently suffering with sciatica. Darvocet has been the only pain killer (other than Lortab) that has given me any relief. I hope they reconsider before taking this off the market. Tylenol??? please, that just doesn't work for this kind of pain.

Dene'

February 17, 2009 at 12:44 am

I have suffered from intersitial cystitis for many years. My physician prescribed Darvon to me approximatly 16 months ago and I was almost immediatly pain free. With few exceptions, I no longer feel the daily discomfort that I have been tormented with for the better part of 12 years. Obviously the argument that the pain is being reduced because of the Tylenol is incorrect because Darvon does not h[Show More]I have suffered from intersitial cystitis for many years. My physician prescribed Darvon to me approximatly 16 months ago and I was almost immediatly pain free. With few exceptions, I no longer feel the daily discomfort that I have been tormented with for the better part of 12 years. Obviously the argument that the pain is being reduced because of the Tylenol is incorrect because Darvon does not have the Tylenol in it. I feel that the risk of sucide would be much greater if I had to endure the pain that I used to, prior to me being prescribed the drug. I certainly hope they don't take it off the market

Charity

February 16, 2009 at 6:12 pm

I was just prescribed this medication last night, and I have to say I was a little surprised at all of the questions they didn't ask me. Apparently this medication causes a rise in suicidal thoughts and depression. The doctors didn't ask me anything about my mental health status, and that makes me pretty reluctant to take it. I really feel the doctors dropped the ball on my whole hospital experien[Show More]I was just prescribed this medication last night, and I have to say I was a little surprised at all of the questions they didn't ask me. Apparently this medication causes a rise in suicidal thoughts and depression. The doctors didn't ask me anything about my mental health status, and that makes me pretty reluctant to take it. I really feel the doctors dropped the ball on my whole hospital experience but that's a discussion for the grievance I think I'm going to file. Anyway, if doctor's are going to prescribe something that might make somebody suicidal, I think the main question should be if they have suicidal tendencies. I need the painkillers, but I think I'll only take half of the recommended dosage and half an ibuprofen.

Keith

February 13, 2009 at 12:25 am

I am a physician, and I find this very, very disturbing. I know of many patients for whom one narcotic pain med or another doesn't work, causes vomitting, etc. If Darvocet works for these patients, why should it be taken of the market?

sandra

February 12, 2009 at 6:21 pm

My mother, 92 years old, has successfully used Darvocet for many years. She has severe bone pain and cannot medically tolerate surgery. Darvocet is the only effective pain reliever she can tolerate physically. She has had violent nausea and hives from fentanyl, hydrocodone, morphine and codeine. It would be a travesty to remove Darvocet because some people abuse it, when others have no other e[Show More]My mother, 92 years old, has successfully used Darvocet for many years. She has severe bone pain and cannot medically tolerate surgery. Darvocet is the only effective pain reliever she can tolerate physically. She has had violent nausea and hives from fentanyl, hydrocodone, morphine and codeine. It would be a travesty to remove Darvocet because some people abuse it, when others have no other effective alternative for pain relief.

KC

February 12, 2009 at 6:06 am

Thank you Kathryn for your comments. I thought it was interesting that the person who complained about ignorance in our society (Tammy) seems to be the most ignorant and ill-informed of all posts here! She even contradicted herself claiming that addiction was an allergy . . . no, its genetic . . . no, wait its the environment. ". . . it's common for an addiction problem to arise when the drug [Show More]Thank you Kathryn for your comments. I thought it was interesting that the person who complained about ignorance in our society (Tammy) seems to be the most ignorant and ill-informed of all posts here! She even contradicted herself claiming that addiction was an allergy . . . no, its genetic . . . no, wait its the environment. ". . . it's common for an addiction problem to arise when the drug is no longer available" is one of the stupidest things I have ever heard. That is just dumb. If you are physically dependent on a drug and it is withheld, then of course your body is going to react but that is not the same thing as addiction. The comment that "Fentanyl should never have been marketed for use by humans . . .It's 100 times stronger than morphine and it was developed as an anesthetic for large animals such as elephants and rhinos" further reveals this posters ignorance -- each and everyone of these assertions is completely WRONG! Paul Janssen developed the drug for use in humans, it is 80 times stronger than morphine, and it is used extensively for anesthesia and analgesia. Also, in its patch form it is one of the most difficult opioids to abuse. The FDA, independent scientists, doctors and chronic pain patients all recognize that fentanyl is probably the best drug for the long term "control" of severe chronic pain. The only others comparable are oxycontin and methadone. Please don't misunderstand me for I don't disagree with Tammy's entire post. With respect to the following I must wholeheartedly agree: "Obviously there are those who have nothing better to do than make a fool of themselves."

Susie

February 10, 2009 at 3:48 pm

I too agree that this medication should not be banned. I for one, benefit from it tremendously. My rheumotoid pain is kept under control. So now the only choice my RA doctor has is tylenol or tramadol. I have tried tramadol or ultram as known before, and it does absolutely nothing. Why punish those of us who need this medication and are responsible to take it as prescribed. For those who ove[Show More]I too agree that this medication should not be banned. I for one, benefit from it tremendously. My rheumotoid pain is kept under control. So now the only choice my RA doctor has is tylenol or tramadol. I have tried tramadol or ultram as known before, and it does absolutely nothing. Why punish those of us who need this medication and are responsible to take it as prescribed. For those who over use the medication, they will overuse other thngs just as much. They say one is good, two is better and three or more is even better yet, that is for those who overuse medication. Please do not ban this medication and punish those of us who use it as prescribed. Limiting physicians on how to treat their patients is hard on the physician and even harder on the patient. I would hate to see individuals going other places to seek relief of pain and not even knowing what they are getting themselves into. Again, please do not ban this medication. Thanks for listening.

kay

February 7, 2009 at 12:06 am

I agree with sue. I have been on Darocet for severe arthrits. I cannot take stronger medications because of the :drowsey side effects. Tylenol alone does nothing for severe arthrits pain,. Doctors are responsible for controlling pt medications. Taking this off the market will put pts on more potent narcotics which will cause more damage. If it were for this pain releif I would not be able to work[Show More]I agree with sue. I have been on Darocet for severe arthrits. I cannot take stronger medications because of the :drowsey side effects. Tylenol alone does nothing for severe arthrits pain,. Doctors are responsible for controlling pt medications. Taking this off the market will put pts on more potent narcotics which will cause more damage. If it were for this pain releif I would not be able to work I am 63 and my only support and do not want stronger pain medications. Please vote against this recall and make pts and their physicians accountable as they should be.You didnt quote the deaths from drug over doses from the other narcotics, bet they are thousand times more than this one.

kathryn

February 6, 2009 at 3:25 pm

Hi the problems w/ Darvocet do not apply to all opioids as mentioned by Mackenzie . Mackenzie, you are so right that we should not be afraid to treat pain..just not Darvocet... As for Advisory panels--go to FDA website and you can learn about advisory panels. Many opioids do not have the lingering metabolite problems of Darvocet as most are short acting--some are made long acting by putting [Show More]Hi the problems w/ Darvocet do not apply to all opioids as mentioned by Mackenzie . Mackenzie, you are so right that we should not be afraid to treat pain..just not Darvocet... As for Advisory panels--go to FDA website and you can learn about advisory panels. Many opioids do not have the lingering metabolite problems of Darvocet as most are short acting--some are made long acting by putting the medication in a time release delivery system .. Methadone is an exception--very long acting...We have opioids that are better suited for use in mild,moder-and moder-severe pain. They should be used, but often are not because many physicians are reluctant to treat pain with more effective, stronger opioids--DEA concerns personal concerns about lack of expertise (that can be changed) and even moral concerns about treating pain at all ...... As for the comment about "allergy" and substance abuse--they are not the same thing.There are people allergic to all sorts of things ided-but substance abuse in general, has genetic components (see Human Genome Project at NIH) , psychosocial components, and should be part of another discussion-- the term "allergy" is often used in a vague way and may need to be better explained in a substance abuse forum not one that is about intractable pain and its treatments as it assumes that treating pain creates addiction. The legit. medical treatment of chronic/intractable pain should not be lumped w/substance abuse, Tx should not only include opioid meds for intractable pain (or at times for acute pain), but tx should be multimodal w/ other meds, counseling, nutritional consults, PT, exercise, etc and should be ongoing in nature.All opioids will cause physical dependence. But that is not addiction. Addiction is another subject w/ its own set of behavioral issues... issues of aberrant use of a substance,and is a problem for sure, but should not be confused with the mgt of pain.. Tolerance can also develop in chronic pain pts. txed w/ opiods, but there are ways to manage that as well. Until we move away form treating legit chronic/intractable pain pts as drug addicts we will never have effective treatment for chronic/intractable pain.As for fentanyl--it is a useful drug (often used in anesthesia) and it is very useful for high level breakthru pain as it has an ultra short 1/2 life.. OTFC--transmucosal fentanyl--onset of relief in breakthru pain can relieveit as little as 5-10mins--and the drug is out out of the system completely within 2 hrs, but the effects of the drug are gone in about 45 mins.making it a viable alternative to an injection or expensive ER visit should a person using long acting ,daily opioids for intractable pain have a flare of higher pain.. Duragesic (fentanyl) patches--the membrane provides for slow release of the med is a lifesaver to many who cannot find relief from the kind of daily pain that if felt by a person who has no pain problem --the level of pain that intractable pain pts suffer daily would send the aver. person running to the ER if they felt that type of pain.. .

Cindy

February 6, 2009 at 3:43 am

I find this to be extremely disturbing. There may well be a risk of the problems that have beeen described, however, the "minimal pain relief" that is assumed is far from the truth. I have had many bone surgeries. Bone surgery is considered to be one of the most painful types of surgery to undergo. I am allergic to many of the families of pain killers, so after one or two days of injectable medcat[Show More]I find this to be extremely disturbing. There may well be a risk of the problems that have beeen described, however, the "minimal pain relief" that is assumed is far from the truth. I have had many bone surgeries. Bone surgery is considered to be one of the most painful types of surgery to undergo. I am allergic to many of the families of pain killers, so after one or two days of injectable medcations in the hospital, the most effective pain killers that my doctor and I have found for this is Darvocet. It is not a be all/end all pain killer, but it is certainly more effective than a couple of Tylenol!! My mother has the same situation of being allergic to most pain medicines and has found Darvocet to be extremely effective for her pain. There are many medications that, when abused, cause severe side-effectsor death, but to ban all medications which have been used in this manner and to assume ineffectiveness of the medication simply to further your own cause seems incomprehensible. Fine, regulate the medication more closely, but do not remove one of the few truely effective pain medicines from the market simply because there are problems with controlling it. It is not true that the medicine causes "minimal pain relief" and it certtainly is not true that it is no more effective than Tylenol. Believe me, we have tried amny other medications including Tylenol and found none that were as effective post-operatively as Darvocet is! please, do not take it off of the market simply because your advisors have opinions that do not seem to be based on facts!!

Aimee H

February 6, 2009 at 2:10 am

Okay I think the thing about the this article is to say that for "some" not all, the darvon component does not work effectively and the pain relief is coming from the acetaminophen component found in tylenol. If the darvon component is addictive in nature and the findings are that it does more harm than good...than maybe it should be removed from the market. I have been on darvocet for the las[Show More]Okay I think the thing about the this article is to say that for "some" not all, the darvon component does not work effectively and the pain relief is coming from the acetaminophen component found in tylenol. If the darvon component is addictive in nature and the findings are that it does more harm than good...than maybe it should be removed from the market. I have been on darvocet for the last 2 years for kidney stone pain and have found that it does not work 90% of the time...so I have stopped taking it altogether. It is for every patient to take their medical destiny in their own hands...

Mackenzie

February 5, 2009 at 6:04 pm

I have taken Darvocet for over 15 years for arthritis pain prn it works well. The problems reported with this drug could be applied to all pain medication. We should not be so afraid to control pain.

kathryn

February 5, 2009 at 5:45 pm

Many physicians like NSAIDs, Darvocet and meds that are nonsched. or sched. IV--they can treat around the schedule and their DEA licenses-- and many elderly pts are given Darvocet , Ultram, etc as everyday meds to be taken daily.. My elderly father is given 500 tablets at time --and his family doc had no qualms about long term use--yes, the pt is responsible, but the pt's responsibility is a [Show More]Many physicians like NSAIDs, Darvocet and meds that are nonsched. or sched. IV--they can treat around the schedule and their DEA licenses-- and many elderly pts are given Darvocet , Ultram, etc as everyday meds to be taken daily.. My elderly father is given 500 tablets at time --and his family doc had no qualms about long term use--yes, the pt is responsible, but the pt's responsibility is a shared responsibility-- (my father reads about his meds and takes as few as possible) but he is not a medical professional--and his Dr, his pharmacist and even these middlemen PBMs share responsibility. Esp. the Dr.. If there is no need for professional counsel--why not have everything available as OTC w/ pts deciding "what is intheir best interest". By definition, patients have limited training in medical matters and are often asked to make decsions without expertise--hardly a level playing field.if you are not formally trained in medicine,phcy,etc--and those that are so trained should not be treating themselves or their families...all meds are risk-benefit--but Darvocet appears to offer more risk than benefit across population study (epidemiological study)--within any given individ. maybe a person finds relief-- potential cardiac toxicity, accumulation of metabolites and potential for mental confusion etc in elderly whose clearance of repeated medications may be poor-- seems to be a poor trade off for a medication that is no better than plain aspirin or Tylenol for most pts in terms of pain relief.

craig

February 4, 2009 at 7:46 pm

Darvocet is commonly prescribed in the elderly population due to its milder effects compared to stronger narcotics such as percocet or vicodin. This may be why we are seeing overdoses in such large numbers. Older patients may become confused and accidentally take too many. I fear that with the recall of Darvocet, more elderly patients will have to go on percocet or vicodin which could lead to INCR[Show More]Darvocet is commonly prescribed in the elderly population due to its milder effects compared to stronger narcotics such as percocet or vicodin. This may be why we are seeing overdoses in such large numbers. Older patients may become confused and accidentally take too many. I fear that with the recall of Darvocet, more elderly patients will have to go on percocet or vicodin which could lead to INCREASED confusion and even MORE potential for adverse events.

Mary

February 4, 2009 at 4:25 pm

Maybe when the physicians stop handing out medication like candy?

keith

February 4, 2009 at 3:18 pm

I agree with Sue this med. is THE only med. i have found to work great for me and my back and leg pain. PLEASE DO NOT BAN THIS MED. PLEASE.

Tammy

February 4, 2009 at 4:48 am

Ignorance abounds in our society. There's no such thing as an 'addictive personality'. That is a term invented by someone who is clueless about the disease of addiction - regardless of one's chosen 'poison'. It is also an allergy. Certain substances cause an abnormal reaction in the body called 'cravings'. It's a disease of both body and mind. An alcoholic/addict does not set out to be that way. T[Show More]Ignorance abounds in our society. There's no such thing as an 'addictive personality'. That is a term invented by someone who is clueless about the disease of addiction - regardless of one's chosen 'poison'. It is also an allergy. Certain substances cause an abnormal reaction in the body called 'cravings'. It's a disease of both body and mind. An alcoholic/addict does not set out to be that way. They are born with it. It's cause is genetic. Environment has a role in it as well. Both are a common thread. Anyone who takes opiate based medications (Darvocet being one of many) over a long period of time even if it is only 'as needed' becomes dependent on it. While one is taking the drug it's not a problem. However, it's common for an addiction problem to arise when the drug is no longer available and many drugs require tapering off over time. Some require detox treatment in those with or without the disease. Fentanyl should never have been marketed for use by humans. It's 100 times stronger than morphine and it was developed as an anesthetic for large animals such as elephants and rhinos. Addicts take responsiblity for their disease once they recognize it for what it is and seek help through others who have been there and are recovering. There is no cure. It stops when a life becomes more important than money I can't help but wonder why someone would even bother to come to this site unless they or someone else in their family haved either died or been permanently harmed. Obviously there are those who have nothing better to do than make a fool of themselves.

Nancy

February 3, 2009 at 10:39 am

I agree with Sue, What is wrong with the people taking responsablity for themselves? I have been on Darvocet since I was 28 and now I am 54. I only take it when I can't stand my pain anymore and it takes the edge off. I have RA. My hubby also takes it. He has Diabetes and bad kidneys. His legs hurt most days and he only takes it when he can't stand the pain. We have been sharing a bottle of Darvoc[Show More]I agree with Sue, What is wrong with the people taking responsablity for themselves? I have been on Darvocet since I was 28 and now I am 54. I only take it when I can't stand my pain anymore and it takes the edge off. I have RA. My hubby also takes it. He has Diabetes and bad kidneys. His legs hurt most days and he only takes it when he can't stand the pain. We have been sharing a bottle of Darvocet 30 pills for well over 6 months now. I sure hope they find something that works as well when this comes off the market. I guess I could start on booze.

Ed

February 3, 2009 at 4:01 am

Who was on this "advisory panel?" How many were connected to Public Citizen? Who authorized Public Citizen to speak for us all? 3000 instances of "suicide, overdose, and addiction" in over 50 years of use? How does this compare to all other medicines of any kind? Who is the maker of this mole hill made into a mountain? The FDA seems to be missing the "big ones" and focusing on the little bit[Show More]Who was on this "advisory panel?" How many were connected to Public Citizen? Who authorized Public Citizen to speak for us all? 3000 instances of "suicide, overdose, and addiction" in over 50 years of use? How does this compare to all other medicines of any kind? Who is the maker of this mole hill made into a mountain? The FDA seems to be missing the "big ones" and focusing on the little bits.

Speaktruth

February 3, 2009 at 1:42 am

Sue - The reason it's being challenged is NOT because it's great but weak people abuse it - Its being challenged because it doesn't work, but it's addictive, and can cause depression / suicide. Your mom can take something else - or just take tylenol - that's what's working anyway.

Sue

February 2, 2009 at 8:38 pm

So I guess expecting patients to take responsibility for the usage of their own medication is asking too much? My Mother has been using Darvocet for years...when needed. Might as well recall a drug that has helped 22 million people because a few can't read the directions on the bottle. Maybe the physicians should examine the mental health of their patients as well as their physical health prior to[Show More]So I guess expecting patients to take responsibility for the usage of their own medication is asking too much? My Mother has been using Darvocet for years...when needed. Might as well recall a drug that has helped 22 million people because a few can't read the directions on the bottle. Maybe the physicians should examine the mental health of their patients as well as their physical health prior to prescibing. If "getting addicted" to something that can hurt you is the concern--you better start recalling all drugs and alcohol, greasy hamburgers, candy, donuts, spicy food, and anything else that can be ingested in excess and do harm. It is the addictive personality that is the issue, not the drug. Where does this all stop?

Darvon Lawsuits : AboutLawsuits.com

February 2, 2009 at 6:03 pm

[...] of deaths and is very addictive. On January 30, 2009, an FDA advisory panel recommended that a Darvon recall be issued because the risks outweight the minimal benefits provided by the [...]
"*" indicates required fields