Recalled Epidural Steroids Also Linked to Infections at Injection Site: CDC
November 26, 2012
By: Austin Kirk
Health officials now suggest that individuals who received recalled epidural steroid injections mixed by the now-defunct New England Compounding Center (NECC), may be at risk for developing injection site infections, even if they have not developed fungal meningitis from the contaminated steroids. 
The U.S. Centers for Disease Control and Prevention issued a health advisory on November 20, indicating that there are an increasing number of patients who report infections at the injection site after receiving a recalled NECC epidural steroid injections, which were administered to thousands of individuals in recent months for treatment of back pain.
The epidural steroid injection infections that have been reported include "epidural abscess, phlegmon, discitis, vertebral osteomyelitis, or arachnoiditis at or near the site of injection," the CDC reported.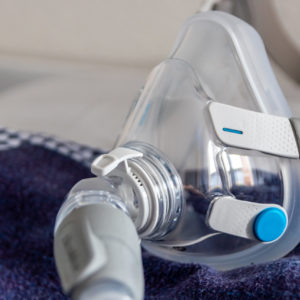 Did You Know?
Millions of Philips CPAP Machines Recalled
Philips DreamStation, CPAP and BiPAP machines sold in recent years may pose a risk of cancer, lung damage and other injuries.
Learn More
These reported problems are in addition to hundreds of cases of fungal meningitis reported from the steroid injection, including at least 34 deaths attributed to the same injections.
Infections Linked to Same Drugs Behind Meningitis Outbreak
NECC distributed about 17,000 methylprednisolone acetate epidural steroid injections that were recalled in early October, amid mounting reports of individuals developing rare and potentially life-threatening fungal meninigitis infections.
Since the outbreak surfaced in September, federal health officials have confirmed at least 490 cases that meet the definition of the fungal meningitis outbreak, including confirmed diagnoses of fungal meningitis, strokes that are presumed to have been caused by fungal meningitis, central nervous system infections and peripheral joint infections in the shoulder, elbow, hip or knee.
Last week the CDC indicated that it has also received at least 61 reports of spinal or paraspinal epidural abscess or osteomyelitis since November 4.
Fingerpointing Continues Over Regulatory Authority
New England Compounding Center has now recalled all products and been shut down after investigators found numerous sterility problems at the compounding pharmacy, including sealed vials of drugs with visible bits of fungus in them.
The recall and outbreak has brought into focus the mostly unregulated nature of compounding pharmacies, which are supposed to make drugs on a per-patient, as needed basis for local hospitals and clinics. Instead, NECC was distributing thousands of drugs nationwide and acting more like an unregulated drug manufacturer, FDA investigators found.
The outbreak has led to agencies, experts and lawmakers looking for someone to blame as much as for a way to fix the problem. Problems at NECC have been seen by health investigators since at least 2004.
The FDA says it wanted to act, but NECC cut a deal with the state of Massachusetts, where it was based. The FDA also says it didn't have the proper authority to take the required actions.
Last week, lawmakers blasted the FDA for not taking action, and some have hesitated to give the FDA additional power to prevent another outbreak unless they see more documents pertaining to the agency's involvement in the NECC case.
Last week, the consumer watchdog group, Public Citizen, called for an investigation of Medicare reimbursement policies, pointing a finger at the Centers for Medicare and Medicaid Services, saying the agency could have denied coverage when it realized thousands of drugs were being distributed by NECC, which should not have been working on that scale.
In a letter to U.S. Department of Health and Human Services Secretart Kathleen Sebelius, Public Citizen stated that: "CMS, through its inconsistent Medicare drug reimbursement policies concerning compounded drugs and decisions allowing routine coverage for such drugs, appears to have created inadvertent financial incentives that helped large-scale production by compounding pharmacies to flourish."
A growing number of individuals are now pursuing an epidural steroid injection lawsuit after developing an infection or other injury that was allegedly caused by the contaminated medications manufactured by NECC.
"*" indicates required fields