Recalled Exactech Knee Tibial Insert Failed, Leading to Revision Surgery: Lawsuit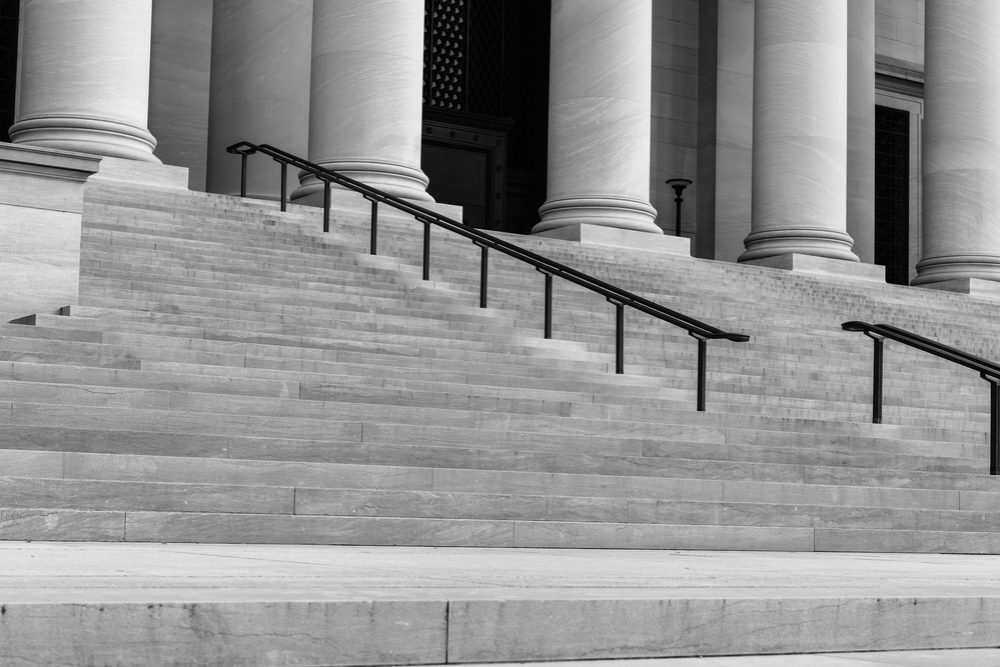 May 11, 2022
By: Irvin Jackson
A New York man and his wife have filed a product liability lawsuit, indicating that his recalled Exactech knee tibial insert failed less than eight years after a knee replacement, causing severe pain, instability, and ultimately the need for additional knee revision surgery to have the implant removed.
The complaint (PDF) was filed by Jeffrey and Diane Fassler in the U.S. District Court for the Eastern District of New York on May 6, indicating Exactech sold a defective and unreasonably dangerous knee replacement system, which was later recalled due to an alarming rate of tibial insert failures.
Jeffrey Fassler underwent right total knee replacement surgery in August 2011, at which time an Exactech knee replacement was used, featuring an Optetrak Logic PS Tibial Insert, which was made of polyethylene and placed between the components. However, in March 2019, he was diagnosed with aseptic loosening and osteolysis, which the lawsuit claims was the result of premature wear of the Exactech knee insert.
In February 2022, an Exactech knee recall was issued for more than 140,000 Optetrak, Optetrak Logic and Truliant implants distributed since 2004, after the manufacturer acknowledged that the tibial inserts were packaged in "out-of-specification" vacuum bags, which exposed the plastic components to oxygen before they were implanted. The manufacturer acknowledged at that time that the packaging defect increased the risk the knee implant may degrade and fail once in the body.
"As a result of Defendants' failure to properly package the Optetrak Device prior to distribution, the polyethylene liner prematurely degraded and Plaintiff required revision surgery due to severe pain, swelling, and instability in the knee and leg," the lawsuit states. "These injuries were caused by early and preventable wear of the polyethylene insert and resulting component loosening and/or other failures causing serious complications including tissue damage, osteolysis, permanent bone loss and other injuries."
The lawsuit indicates Fassler's daily living activities have been limited by the failed knee implant, making it more difficult to get dressed, climb stairs and bathe, and left him experiencing daily pain and discomfort.
Exactech Optetrak Knee Replacement Problems
The case joins a growing number of Exactech knee lawsuits now being filed by individuals who experienced problems with an Optetrak, Optetrak logic or Truliant system received in recent years, indicating that the manufacturer ignored evidence of an abysmal knee failure rates associated with the implants.
As early as 2017, lawsuits over Exactech knee implants indicated there were alarming rates of adverse event reports being submitted to the FDA, which resulted in what some said was a "silent" Exactech knee recall when the company began slowly and quietly replacing the tibial trays of some Optetrak models.
In the recall notice issued earlier this year, the manufacturer now acknowledges the foreign registries have found a higher-than-expected rate of Exactech knee failures involving the poly liner, often resulting in the need for additional surgery only a few years later.
As individuals experience problems with Exactech knee inserts in the future, and knee replacement lawyers continue to investigate and claims for implant failures in recent years, the size and scope of the litigation is expected to continue to increase rapidly in the coming weeks and months.
"*" indicates required fields