Reglan, Nortrip Side Effects Linked To Increased Stroke Risk: Study
March 31, 2022
By: Martha Garcia
A new study warns taking anti-nausea drugs, like Reglan and Nortrip, may increase the risk of an ischemic stroke, especially within the first few days of taking the drug.
Antidopaminergic antiemetic (ADA) drugs are often prescribed after surgery, chemotherapy, and radiation, or for migraines to reduce nausea and vomiting. The new research warns that side effects of Nortrip, Reglan and other simila drugs may triple the risk of a stroke.
In findings published March 23 in the medical journal The BMJ, researchers used data from the nationwide French reimbursement healthcare system database, Système National des Données de Santé. They included participants older than 18 years with a first ischemic stroke between 2012 and 2016 and at least one reimbursement for any antidopaminergic antiemetic drug in the 70 days before stroke.
Researchers compared the frequency of reimbursements for various risk periods ranging from 1 to 14 days through 57 to 70 days, evaluating data on more than 22,000 people who were taking ADA drugs, and found 2,600 who had suffered strokes.
Overall, 1,250 patients who had an ischemic stroke took antidopaminergic antiemetic drugs like domperidone; sold under the brand name Motilium, metopimazine; sold under the brand names Nortrip, Vogalen and Voaglene, and metoclopramide; also sold under the brand name Reglan.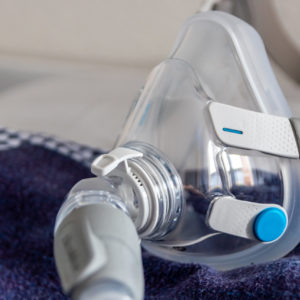 Did You Know?
Millions of Philips CPAP Machines Recalled
Philips DreamStation, CPAP and BiPAP machines sold in recent years may pose a risk of cancer, lung damage and other injuries.
Learn More
The findings indicated new users of ADA drugs had a three-fold risk of stroke. The risk was higher in the first few days of using the drug. All three of the antidopaminergic antiemetic drugs were linked with increased risk of stroke, but the highest risk was for using metopimazine and metoclopramide.
The study did not prove the drugs cause stroke, but instead point to a link between the two. Further research is needed to determine how the ADA drugs are linked to stroke risk.
Antidopaminergic antiemetic drugs work by blocking dopamine activity in the brain. Researchers suggest the effect the drug has on the blood flow on the brain could explain the increased risk.
"This self-controlled study reported an increased risk of ischaemic stroke with recent ADA use," the researchers concluded. "The highest increase was found for metopimazine and metoclopramide."
Makers of the anti-nausea medication Reglan have been plagued by other issues with the drug as well. In 2017, a lawsuit was settled after users alleged the drug lead to tardive dyskinesia, a severe movement disorder, leading to involuntary muscle movements in the face, arms and legs. The drug also faced restrictions in Europe stemming from serious neurological side effects.
Peggy

June 30, 2022 at 12:42 pm

My mom was given a drug call REGLAN right after they gave her that she was never the same she die in the hospital I know that's what killed My mom please help me.

Peggy

May 19, 2022 at 12:40 am

My mom die after they gave her REGLAN.

Carlton

March 31, 2022 at 7:50 pm

Hospital increased dosage of Reglan (Metoclopramide) from 5 mg to 10 mg. Came home and died day later.
"*" indicates required fields