Rhino Pill Side Effects Linked to Hospitalizations and Injuries, FDA Warns
November 28, 2018
By: Martha Garcia
Federal drug regulators warn that side effects of Rhino male enhancement pills have been linked to reports of serious injury and hospitalization, indicating that a number of different products marketed as sexual aids should not be used. 
In a press release issued on November 27, the FDA indicates that Rhino pills should not be purchased or used, citing a number of complaints involving severe headaches, chest pain, and prolonged erections that may lead to the need for surgery and hospitalization.
The products in question are sold under names like Platinum Rhino 25000 and Krazzy Rhino 25000, with marketing claims on the packaging that promise "stamina," "size," and "time" for men seeking sexual enhancement. They are often taken as an alternative to Viagra, or for an extra boost before a working out.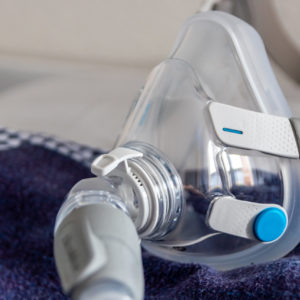 Did You Know?
Millions of Philips CPAP Machines Recalled
Philips DreamStation, CPAP and BiPAP machines sold in recent years may pose a risk of cancer, lung damage and other injuries.
Learn More
The FDA has determined that Rhino products contain sildenafil or tadalafil, which are active ingredients in Viagra and Cialis; prescription drugs for erectile dysfunction. However, Rhino products are sold as dietary supplements and do not mention that they contain the drugs. Therefore, the FDA considers Rhino pills misbranded and adulterated, since they have never been approved as a safe and effective drug.
The two drugs found in Rhino pills fall under a class of medications known as phosphodiesterase type-5 (PDE-5) inhibitors, which can cause individuals to experience severe drops in blood pressure and are linked to significant safety issues and the risk of serious adverse events.
These ingredients may also interact with nitrates found in some other prescription drugs, causing blood pressure to drop to dangerously low levels. They can also interact with medications for diabetes, high blood pressure, high cholesterol, or heart disease.
The ingredients in the products are often promoted by the manufacturer as a sexual enhancement product, a product for weight loss or bodybuilding, or sometimes as pain relief products.
Since 2007, the FDA identified 25 products marketed as variations of Rhino products that contain hidden, or undeclared ingredients. They are the same, or significantly similar, to drugs which should be given only through a prescription by a medical professional, not sold over-the-counter.
The products are commonly sold at gas stations, conveniences stores, and are available online through Amazon and eBay. They are marketed as dietary supplements, so consumers are unaware of the serious consequences when taken.
The FDA has posted dozens of public warnings indicating recall announcements for the fraudulent products. However, the FDA cannot test and identify every product which is sold on the market and may contain undisclosed ingredients.
"We remain vigilant in our efforts to protect the American public from the sale of these potentially dangerous products," said Donald D. Ashley, director of the Office of Compliance in the FDA's Center for Drug Evaluation and Research.
The agency recommends consumers search the FDA's Tainted Products database to identify any harmful ingredients in a questionable product. If the ingredient is not listed, consumers should still be cautious about taking certain products, especially products marketed for sexual enhancement, weight loss, body building or pain relief.
Anyone who experiences a side effect after taking a Rhino product should report it to the FDA's MedWatch adverse event reporting program.
Michael

September 18, 2023 at 6:50 pm

How long until the chest pain/heart pain goes away? I took it about 3 months ago and still experiencing heart pain. Has anyone had experience with this?

B

August 8, 2023 at 6:22 pm

I took them on and off for years, but at some point in time when I took them, I started getting extremely cold sweats shivering felt just like I was gonna die and had to get into the bath tub and take a bath that was the only thing that seem to help me. When I took it, I tried to get up from my chair and go to the kitchen but instead, I literally fell on the ground and couldn't move for like two h[Show More]I took them on and off for years, but at some point in time when I took them, I started getting extremely cold sweats shivering felt just like I was gonna die and had to get into the bath tub and take a bath that was the only thing that seem to help me. When I took it, I tried to get up from my chair and go to the kitchen but instead, I literally fell on the ground and couldn't move for like two hours. I felt that bad, I'm taking so many different drugs in all sorts of stuff. But this effect this pill has is like the worst effect out of anything I've ever taken. I've been a professional athlete and have been really good shape and take good care of my body in all other ways. But this pill, which at one time did work for me and was great now every single time makes me feel like I'm just about two minutes away from dying dying. Do not take this pill.

Michael

June 11, 2023 at 10:51 pm

I found out about this product 2 yrs ago. You see I have ED badly and i couldn't afford paying for cilias anymore. I was really amazed by how well rino 11 worked. Of course I have Ed really bad. And let me tell you what, with a penis ring,my girl at the time was blown away at huge it was, and stayed up that way for awhile. But after a couple of years of being able to take and enjoy . Rino 11 fi[Show More]I found out about this product 2 yrs ago. You see I have ED badly and i couldn't afford paying for cilias anymore. I was really amazed by how well rino 11 worked. Of course I have Ed really bad. And let me tell you what, with a penis ring,my girl at the time was blown away at huge it was, and stayed up that way for awhile. But after a couple of years of being able to take and enjoy . Rino 11 finally did me wrong. I started getting chest pain and dizziness with blindness. Not so much blind,but blinded with a white out look. I mean everything turned white, all I saw was the the silhouette other people I was talking to is scared s*** out of me. Chest pains keep happening here to my bend down to pick something up soon as I stood up I start getting dizzy and being a diabetic and having high blood pressure and taking two three different blood pressure medications for my bad liver without good so I would advise not to be taking anymore rino 11,600 6,000 whatever their are out there anymore now if you want to live

Jordyn

May 18, 2023 at 5:06 am

My boyfriend took it and got very hot and clammy as well as said it's making him "trip" anyone else have that experience? It's the second time this has happened.

Will

April 3, 2023 at 3:07 am

Now I don't know what to think, I've been taking them for a year or so an haven't even had a head ache. I know I won't buy them online and with the way the human race is headed. I'm shocked I buy them at all but they really work for me-*OMG

Jason

March 7, 2023 at 3:57 am

Got sick the pill 2 pack that says 69 on it. Got hot sweaty. Then shaky to the point where it was convulsions and then threw up. This pill almost killed me. Had to call 911 for an ambulance

Andrew

February 15, 2023 at 8:34 pm

Took one about 5 hours ago, wide was home early from.work and so was I, figured have some fun before getting the kids. 30 mins later i felt a weird body tingle. Started seeing stars and got nauseous. Was driving home and kept salivating javing to spit in a Gatorade bottle. I filled it in about 20 mins. Felt insanely hot and started sweating all over. Stopped at a red-light and took my pulse and i[Show More]Took one about 5 hours ago, wide was home early from.work and so was I, figured have some fun before getting the kids. 30 mins later i felt a weird body tingle. Started seeing stars and got nauseous. Was driving home and kept salivating javing to spit in a Gatorade bottle. I filled it in about 20 mins. Felt insanely hot and started sweating all over. Stopped at a red-light and took my pulse and it was 180bpm. Thought about going to the ER, but drove home. As soon as I did I puked all over my house, on the floor to the bathroom in my sink, in my toilet. Then I was pouring sweating, and was short of breath. Convinced I was having a heart attack i called 911. When the EMTs arrived my blood pressure was 240 over 160. Still puking, and now shaking. At the ER they gave me meds to get my heart rate and blood pressure down. Im still here waiting on test results. The doctor said im not the first they've seen. Some have come in with blood pressure drops, others have come in like me. He suspects a Yohimbe overdose of some type. I guessnit is fortunate that I puked as much as I did I hopefully got some of it up. Im still jittery and nauseous, and feel like i took a bath in a tub of sweat and oil. I seriously throught I was going to die. Ive taken Cialis before and had ZERO issues. Only sode effect was a runny nose. So my plan for a fun time with my wife is going to be a huge, embarrassing medical bill, and a scary never going to do this again moment in my life.

Nick

January 20, 2023 at 10:01 pm

Update: I was finally able to sleep 10 hours after consuming the pill of death. Only slept for a few hours, but it was a life saver. Woke up feeling much better... little shaky, but I was fine. I drank a TON of water, I think that helped tremendously. Thankfully I did not experience any of the headaches, diarrhea, aches, etc the following days. I did want to mention one side effect I have not hea[Show More]Update: I was finally able to sleep 10 hours after consuming the pill of death. Only slept for a few hours, but it was a life saver. Woke up feeling much better... little shaky, but I was fine. I drank a TON of water, I think that helped tremendously. Thankfully I did not experience any of the headaches, diarrhea, aches, etc the following days. I did want to mention one side effect I have not heard mentioned... 30 minutes after consuming the pill I had to piss, BAD! Almost felt like I was going to piss my pants, something that haven't happened since I was a toddler. I finally make my way to the bathroom and had a hard time getting it out. Eventually it did, and the piss came out in 3 different directions... but it wasn't much. I still felt like I had to use the bathroom for an hour, but it just wasn't coming out. Not a good feeling, especially before/during sex. I also felt dirty at this time and had to take a shower before anything.

Nick

January 18, 2023 at 9:39 am

WARNING: Do not consume! I am currently going through absolute hell and would do anything just to get rid of this feeling. Literally the worst feeling I've ever had in my entire life, maybe the closest I felt to death. Feeling same negative affects as the other thousand reviews. Worried because I just consumed 4 hours ago, sounds like the next few days are going to suck. STAY AWAY! I wasn't even c[Show More]WARNING: Do not consume! I am currently going through absolute hell and would do anything just to get rid of this feeling. Literally the worst feeling I've ever had in my entire life, maybe the closest I felt to death. Feeling same negative affects as the other thousand reviews. Worried because I just consumed 4 hours ago, sounds like the next few days are going to suck. STAY AWAY! I wasn't even capable of sex, could barely walk... almost paralyzed. You are a fool if you take a Rhino after reading these reviews. We are all going through hell.

Lucas

December 9, 2022 at 5:57 am

I got sick as hell, never felt anything like it. Had to pull over and let her drive, so I could puke. Then couldn't move for three hours because I'd throw up if I did. 10 day forecast pills are amazing. I take half the capsule, and have sex for hours....I don't cum usually, but she definitely does....many times. It's frustrating in the end, but they do what u want them to do without headaches or v[Show More]I got sick as hell, never felt anything like it. Had to pull over and let her drive, so I could puke. Then couldn't move for three hours because I'd throw up if I did. 10 day forecast pills are amazing. I take half the capsule, and have sex for hours....I don't cum usually, but she definitely does....many times. It's frustrating in the end, but they do what u want them to do without headaches or vomiting.

T

October 7, 2022 at 1:27 pm

I took rhino 69 400k, once a week for a month. My high blood pressure went up. Felt dizzy, l ended up in the emergency room. Right now, as we speak, l am fighting my High blood pressure which keep going up and causing me dizziness. I sometimes feel like l am about to pass-out, each time l go to the gym and try to workout intensively, l feel like l am about to pass out. I have been getting dizzy ev[Show More]I took rhino 69 400k, once a week for a month. My high blood pressure went up. Felt dizzy, l ended up in the emergency room. Right now, as we speak, l am fighting my High blood pressure which keep going up and causing me dizziness. I sometimes feel like l am about to pass-out, each time l go to the gym and try to workout intensively, l feel like l am about to pass out. I have been getting dizzy everyday now for a week and taking my blood pressure instrument everywhere l go just so l can take my readings when l get so dizzy, which usually is an indication of my blood pressure rising.

Jay

September 17, 2022 at 1:29 am

So tonight I took one of the 1000 mg pills. I walked into the gas station and after seeing them for 8+ years figured why not. My fiancé will enjoy it and mabey it will spice things up since we've had 2 kinds in two years. Took it while I pumped gas in her car on our way home from Walmart. Got home unloaded groceries and then BOOM eyes burning face on fire, can keep water or ginger ale down at all.[Show More]So tonight I took one of the 1000 mg pills. I walked into the gas station and after seeing them for 8+ years figured why not. My fiancé will enjoy it and mabey it will spice things up since we've had 2 kinds in two years. Took it while I pumped gas in her car on our way home from Walmart. Got home unloaded groceries and then BOOM eyes burning face on fire, can keep water or ginger ale down at all. Legs are cramping and my head is pounding. This wasa very very very bad decision I just figured hey they've been around for awhile now they gotta be safe and fun. I can't sleep it's now 1:30 am took pill at 8:00pm any advise anyone tell me there's a secret other then water and rest .

Robert

August 31, 2022 at 8:28 am

I been going through it can barley type this cause my eyes hurt so bad My pupilskeep diolatinf big and small the brightness on phone is all the way down and blinding me I have the chills,diarreah,chest pain stomach pain skin claims and the worst e case of hiccups u can imagine I know that sounds like no big deal but when ur trying to stop ur self from puking every second and hiccuping the next for[Show More]I been going through it can barley type this cause my eyes hurt so bad My pupilskeep diolatinf big and small the brightness on phone is all the way down and blinding me I have the chills,diarreah,chest pain stomach pain skin claims and the worst e case of hiccups u can imagine I know that sounds like no big deal but when ur trying to stop ur self from puking every second and hiccuping the next for hours straight now it's happening now hasn't stopped since 11pm it's five in r he morning still going strong I swear I feel like killing myself its fucking torrure and I been through some shit tatted head to toe don't mind pain seventeen years in prison mind over matter this shit I can't take and it's torture shit give this to our enemy's government they will talk water boarding ain't shit I don't know what to do if I should go to hospital or what

James

July 31, 2022 at 4:54 am

I took a rhino 60000 pill and fell asleep before I even got to have sex probably because of blood pressure dropping dangerously low and when I woke up next morning my stomach was aching really bad and for the next 5 days I had terrible cramps in my stomach and diarrhea so bad I never experienced anything like it before in my life I felt like I was going to die I still feel like my chest hurts and [Show More]I took a rhino 60000 pill and fell asleep before I even got to have sex probably because of blood pressure dropping dangerously low and when I woke up next morning my stomach was aching really bad and for the next 5 days I had terrible cramps in my stomach and diarrhea so bad I never experienced anything like it before in my life I felt like I was going to die I still feel like my chest hurts and my blood pressure is low still I'm tired and exhausted like I have congested heart failure or something I'm not sure but sweaty and out of breath from doing simple tasks . I think it may have caused some kind of form of permanent damage and I'm very concerned about it. Going to see a Dr. Tomorrow and scared to know what he says. My suggestion is to never take those pills and educate yourself about them before you do take them I never got hard and still have serious complications now fallowing taking the pill so my advice to any one is don't even try them they are dangerous and could kill you I still feel something's very wrong...

J G

July 18, 2022 at 11:26 pm

I've taken this pill about 3 times , 1st and second time felt wired for over 2 days and my body was messed up , the 3rd time I took it I was sent to the ER after I thought I was having a heart attack , pounding heart , shortness of breath , and other symptoms as well , took the doctors giving me multiple medications to get my heart rate to drop. This was over a year ago when this incident happe[Show More]I've taken this pill about 3 times , 1st and second time felt wired for over 2 days and my body was messed up , the 3rd time I took it I was sent to the ER after I thought I was having a heart attack , pounding heart , shortness of breath , and other symptoms as well , took the doctors giving me multiple medications to get my heart rate to drop. This was over a year ago when this incident happened , ever since I am still dealing with panic attacks and palpitations, I have never had any previous health problems in my life , I am 28 years old

Carlos

June 21, 2022 at 5:43 pm

I'm taking the pills for about 4 years I have diabetes and high blood pressure and taking medication Yes I get the headache but not that bad I do it once a month but I don't drink alcohol or smoke cigarettes or marihuana or any drugs So far the pills are good for me

Ava

May 26, 2022 at 5:26 am

My husband took this pill and he's getting pretty sick. I don't know what to do. I need to know what I can do to help him. Anything I can give him.

Clifford

April 25, 2022 at 1:54 pm

This should we taken as a warning against using the "Rhino Pill" or any variation. Instantly after taking the rhino pill my partner at the time noticed my genitals turning pitch black and seeming to droop off my torso. My penis grew to around 17 inches in length and 4 inches in girth and was pitch black. Then it started to sever from my pelvis and fell clean off and got stuck inside of my partne[Show More]This should we taken as a warning against using the "Rhino Pill" or any variation. Instantly after taking the rhino pill my partner at the time noticed my genitals turning pitch black and seeming to droop off my torso. My penis grew to around 17 inches in length and 4 inches in girth and was pitch black. Then it started to sever from my pelvis and fell clean off and got stuck inside of my partner at the time, traumatizing me and my partner. She had to use 3 gallons of military strength lubricant and 4 hours of hard labor to remove it from her vaginal cavity. I no longer have a penis and have to use a prosthetic. DO NOT USE THE RHINO PILL!

Edwin

April 6, 2022 at 7:01 pm

I have taken these off and on for years, and have done so very carefully. I have a FWB in Vegas that is a contract xxx / OF girl and we make content when I'm there- so I can't have a "normal" endurance, and these pills help me. My advice is to break the pill sheath and meter 1/3 or 1/2 when you first try these. I also had a bad experience of almost passing out when taking a full one, switched to "[Show More]I have taken these off and on for years, and have done so very carefully. I have a FWB in Vegas that is a contract xxx / OF girl and we make content when I'm there- so I can't have a "normal" endurance, and these pills help me. My advice is to break the pill sheath and meter 1/3 or 1/2 when you first try these. I also had a bad experience of almost passing out when taking a full one, switched to "Rock Hard Weekend" pills for a few years, and now I'm back on Rhino in emergencies. Prescription is good, but I don't have ED or a hard issue, It's endurance.. These pills will keep me good for 30 min, 60 min shoots, duos etc. The one thing I don't like that it's started doing is making me constantly want to piss. I even had to check that I didn't have an infection lol. But, being that even with me metering my dose, I get different reactions each time, meaning this company doesn't regulate their blend. That's scary and I hope to find something legit that helps me take longer rides.

Troy

March 25, 2022 at 11:26 am

I took this pill three days ago. Last night my legs started hurting so bad I couldn't walk, I felt like I was going to throw up, I felt sharp pains in my stomach like I was getting stabbed, my skin got clammy, I got pale, my chest was hurting, my blood pressure dropped, I got cold sweats, I was dizzy, my vision was blurry and my left arm went numb. We all need to get together and sue this company.

Jerome

March 18, 2022 at 5:01 pm

I do believe that the side effects can be severe depending on your body's genetic makeup and health status. This type of supplement you want to titrate slowly to see what the effects are over time as opposed to taking a whole pill. It doesn't matter if it worked before as a whole pill.. you want to take the least amount for the intended effects. Otherwise, eat and be healthy and the other head wil[Show More]I do believe that the side effects can be severe depending on your body's genetic makeup and health status. This type of supplement you want to titrate slowly to see what the effects are over time as opposed to taking a whole pill. It doesn't matter if it worked before as a whole pill.. you want to take the least amount for the intended effects. Otherwise, eat and be healthy and the other head will be too

Stan

March 7, 2022 at 9:39 am

Do NOT take these, under any circumstances. I just spent two day in the ER after taking one of the "Rhino XL" blue pill. It caused my blood pressure to drop to such a dangerously low level, I collapsed and fell unconscious while walking at a restaurant. In the process of collapsing, my head struck a metal table and then the concrete floor, which resulted in a concussion, bruising to my face, j[Show More]Do NOT take these, under any circumstances. I just spent two day in the ER after taking one of the "Rhino XL" blue pill. It caused my blood pressure to drop to such a dangerously low level, I collapsed and fell unconscious while walking at a restaurant. In the process of collapsing, my head struck a metal table and then the concrete floor, which resulted in a concussion, bruising to my face, jaw, as well as numerous sutures to my forehead. I am still having balance issues from all of this. I will no doubt have scarring too. I feel lucky to be alive though. My poor girlfriend is traumatized by what she witnessed. I am a healthy middle aged man, or shall I say was until I took this product. I would support any legal action, be it criminal or civil, against those involved in the production and sales of this very unsafe product. I had no idea. I wish I had been aware beforehand.

Richard

March 3, 2022 at 2:37 pm

I really thought I was gonna die. Cold sweats and shivers...threw up multiple times till dry heaven. It's been 12 bours and still have uncontrollable shakes.. this product rhino should not be sold..,it well kill someone with out a dought..,I'm fourty years old in good overall shape and this made me the sickest I've ever been... made me feel like I went through a grand mal seizure I was shaking s[Show More]I really thought I was gonna die. Cold sweats and shivers...threw up multiple times till dry heaven. It's been 12 bours and still have uncontrollable shakes.. this product rhino should not be sold..,it well kill someone with out a dought..,I'm fourty years old in good overall shape and this made me the sickest I've ever been... made me feel like I went through a grand mal seizure I was shaking so bad.. the poor chick that I didn't want to let down was so scared I was going to die suffered just as well I'll probably never see her again..

Tim

January 18, 2022 at 1:07 am

We need to get together with legal counsel and sue this company so bad that their ancestors will feel it. I too thought I was going to die. it wasn't more than 5 to 7minutes after I took it and OMG... I had the worst cold chills that I've ever had in my life, I felt like a had a giant gas pocket in my stomach like a huge burp that needed to come out that just wouldn't. I lost circulation so bad th[Show More]We need to get together with legal counsel and sue this company so bad that their ancestors will feel it. I too thought I was going to die. it wasn't more than 5 to 7minutes after I took it and OMG... I had the worst cold chills that I've ever had in my life, I felt like a had a giant gas pocket in my stomach like a huge burp that needed to come out that just wouldn't. I lost circulation so bad that just my feet were freezing,, My eyes turned super blood shot, it took every bit of hydration out of my body so fast I had to spit every 2 min and my pee had bubbles innit when it hit the toilet it not only ruined my whole night but we're in the whole next day. The fastest fix for anyone that took one of these is guzzle as much Gatorade water in Powerade you possibly can even though you're not gonna feel like it and it'll help so much. The main problem with it is it literally dehydrate the hell out of you.

A Girl

December 14, 2021 at 9:08 pm

My boyfriend use to take these all the time. After a while he started throwing up the day after he took them and had bad acid reflux. So couples of years downh the line, he develops some kind of blockage in his stomach. The infection is so severe he can't get out of bed. Then sepsis hit and now he has past away. I really feel these pills are the cause. Don't take them. Its not worth your life. He [Show More]My boyfriend use to take these all the time. After a while he started throwing up the day after he took them and had bad acid reflux. So couples of years downh the line, he develops some kind of blockage in his stomach. The infection is so severe he can't get out of bed. Then sepsis hit and now he has past away. I really feel these pills are the cause. Don't take them. Its not worth your life. He was only 48.

J

November 28, 2021 at 6:21 am

Ok so I'm a pretty fit guy, I workout 5 days a week and eat healthy . Took this pill for the first time ever and felt like I was going to have a heart attack . My heart was beating super fast and I was super worried that my wife wanted to call the ambulance and I felt nauseous the whole time, my advice and make sure you have a cool towel if you do decide to take this , because your temperature w[Show More]Ok so I'm a pretty fit guy, I workout 5 days a week and eat healthy . Took this pill for the first time ever and felt like I was going to have a heart attack . My heart was beating super fast and I was super worried that my wife wanted to call the ambulance and I felt nauseous the whole time, my advice and make sure you have a cool towel if you do decide to take this , because your temperature will sky rocket , so my advice is DO NOT BUY THIS PRODUCT

Michael

November 19, 2021 at 11:40 pm

I have taken these pills as an emergency backup when I'm out of viagra. Three times now I have taken them and started to obsessively shiver abs cold sweats. Eyes blooodshot to where I looked like the devil. Puking obsessively. That last time was the worst I ever had it. I thought ibwas having a stroke. My vision was blurred and skipping. Absolutely see why the fda needs to regulate this. It was he[Show More]I have taken these pills as an emergency backup when I'm out of viagra. Three times now I have taken them and started to obsessively shiver abs cold sweats. Eyes blooodshot to where I looked like the devil. Puking obsessively. That last time was the worst I ever had it. I thought ibwas having a stroke. My vision was blurred and skipping. Absolutely see why the fda needs to regulate this. It was hell for 24 hours. My intentions were to get lucky abs the end result was a shriveled up, drenched ,shivering mess. I almost died this night. Won't do it again !

Voisier Bartney

November 6, 2021 at 2:18 am

Yeah them rhino wtf ever 1000 you use is no joke my pressure go thru the roof ,eyes blood shot swollen supe heart burn just a fukked up feeling for about 3 to 4 days !! After seeing these comments I'll never take one again! They do have you feeling like you about to die ....so to speak.....oh hell naw

Norman

September 14, 2021 at 6:08 am

Honestly yes they do give u headaches and hot flushes, you must take it with alot of water cause it dehydrates your body.... when you are done if you penis still hard, drink cold cold water maybe water with ice, I do experience those side effect but I'm used to take a pill once a month and it's not as bad as people say..... till this day I feel fine, since the pills effects of being horny everyday[Show More]Honestly yes they do give u headaches and hot flushes, you must take it with alot of water cause it dehydrates your body.... when you are done if you penis still hard, drink cold cold water maybe water with ice, I do experience those side effect but I'm used to take a pill once a month and it's not as bad as people say..... till this day I feel fine, since the pills effects of being horny everyday only lasts 7 days.... but over all it's a good feeling.... remember to drink alot alot of water when u take it, and it only triggers when you have sex, also dont take it and not have sex other wise you are going to wake up with a boner and you wont have noone to fuck lol I know yes it does make your head hurt but all you do it drink water and the headache is tolerable they have different ones ask for the one with the lowest the highest can go up to 200k get the one with less the lower the number the better but you wont experience the true effect....

Josh

September 7, 2021 at 6:30 pm

Well I made the mistake of taking the rhino 67000k Saturday night after a long night of drinking and I'm paying the price now. Ever since I woke up Sunday morning I've been dealing with the worst migraine pain of my life. I've had the most painful acid reflux and my back hurts so bad I can barely sleep. Not to mention the fact that my eyes are almost swollen shut and are not seeing to get better a[Show More]Well I made the mistake of taking the rhino 67000k Saturday night after a long night of drinking and I'm paying the price now. Ever since I woke up Sunday morning I've been dealing with the worst migraine pain of my life. I've had the most painful acid reflux and my back hurts so bad I can barely sleep. Not to mention the fact that my eyes are almost swollen shut and are not seeing to get better and it's already Tuesday. It's to the point that I'm worried I should go to the hospital and I'm curious if there is anything they could do to help. Does anybody know if they can do anything at the ER

Jasper

June 22, 2021 at 1:49 am

I wanted to share my thoughts about everything I've read from those that have left comments.. simply put, thank you very, very much. I am one of the few that was lucky enough to read all of this after buying the pill but before actually taking it. Which of course, didn't happen. My toilet may be erect for a few hours but due to the generosity of all of you with sharing your experiences, I will jus[Show More]I wanted to share my thoughts about everything I've read from those that have left comments.. simply put, thank you very, very much. I am one of the few that was lucky enough to read all of this after buying the pill but before actually taking it. Which of course, didn't happen. My toilet may be erect for a few hours but due to the generosity of all of you with sharing your experiences, I will just ask my girlfriend to please bear with me as my body begins to change and issues develop. Seriously can't thank all of you enough.

Tiara

June 21, 2021 at 4:36 pm

My boyfriend took this pill due to erection problems. It was the worst mistake he's ever made and it's honestly scaring me. He has had a headache starting last night up until now and woke up at 3am throwing up. He couldn't even get out of bed this morning!! We are waiting to see if he'll start feeling better by hydrating more and rest. PLEASE DO NOT TAKE THIS, IT IS NOT WORTH IT!! Find a natural w[Show More]My boyfriend took this pill due to erection problems. It was the worst mistake he's ever made and it's honestly scaring me. He has had a headache starting last night up until now and woke up at 3am throwing up. He couldn't even get out of bed this morning!! We are waiting to see if he'll start feeling better by hydrating more and rest. PLEASE DO NOT TAKE THIS, IT IS NOT WORTH IT!! Find a natural way!

Joe

June 14, 2021 at 7:58 pm

Warning: Taking these pills and smoking marijuana will drop your blood pressure to deadly levels. I took one pill, then started smoking about an hour or two later and then felt all the blood drain from my head, I got clammy and started having a seizure, I fell to the ground and my body went limp. My friends said I wasn't breathing and I had no pulse. After laying on the ground for 1 minute I star[Show More]Warning: Taking these pills and smoking marijuana will drop your blood pressure to deadly levels. I took one pill, then started smoking about an hour or two later and then felt all the blood drain from my head, I got clammy and started having a seizure, I fell to the ground and my body went limp. My friends said I wasn't breathing and I had no pulse. After laying on the ground for 1 minute I started to recover, probably because blood was able to reach my head while laying down. Also, it will give you the worst heartburn you've ever experienced in your life. It will feel like you drank acid.

Jim

April 30, 2021 at 12:28 am

In my experience, you pretty much need to use the product as intended and as much as you can before you go raw. Also, no alcohol. It seems to make the bad side effects worse most of the time. If you smoke marijuana and cigarettes they seem to compliment the pill. So you just got to party for a week-ish then you will be back to normal. Hold it in and you don't win. If you only plan on having[Show More]In my experience, you pretty much need to use the product as intended and as much as you can before you go raw. Also, no alcohol. It seems to make the bad side effects worse most of the time. If you smoke marijuana and cigarettes they seem to compliment the pill. So you just got to party for a week-ish then you will be back to normal. Hold it in and you don't win. If you only plan on having fun once,or for one night then you will suffer the pills swamp fever until you have more fun. Explain it to your significant other or hand that you will need lots of fun for the next couple of days/week. This makes the swamp fever manageable and worth it. It is what it is. Try not to have a bad trip on it either.

Adam

April 28, 2021 at 11:07 pm

I just bought the Platinum 35000, Just got home with it and read reviews about how it isn't safe, could cause headaches blood pressure problems etc. was like well how bad could it be. That's until I came across everybody's Testimonials. Just now threw it away.

Mrs.MUra

April 27, 2021 at 2:38 pm

My husband started getting chills then got hiccups and bloodshot eyes. After deciding to look at side effects and read reviews. We decided to never tell no one about this shit and laugh at this moment and remember it for a lifetime. Word of advice DONT DO IT.!

Jon

April 13, 2021 at 11:56 am

I personally have took rhino pills before but this particular one 500k is giving me chills and my pupils are enormous and I have no desire to have sex due to the fact that my penis has no life in it this actually had a reverse effect and I'm sweating yet cold as hell I will never take this shit again.

David

March 27, 2021 at 6:58 pm

I took the rhino69 500.. About 3 hours ago and now im feeling sick. Mouth watering, nose running, nausea, my head is beet red. My eyes are dilated to the point you cant tell what color my eyes are. My breathing is heavy. I had no idea there were side effects. Now after reading other comments im getting scared. These should no way be on the shelves.

Sam

March 25, 2021 at 1:17 am

My husband is 40 and took a rhino pill and 3 hours later had a stroke. It has now been over two weeks and he is still in the hospital. Do not take them.

Steve

March 24, 2021 at 12:17 pm

I am currently going through this misery. Took pill about 4 hours ago. I don't have ED at all just was giving a few by a friend who has been hype on them for a few months. I have been extremely severe shaking like nothing I have every experienced before. At the same time I have been sweating all crazy off and on but have goosebumps been trying to decide if i should go to ER. Also Experienced nothi[Show More]I am currently going through this misery. Took pill about 4 hours ago. I don't have ED at all just was giving a few by a friend who has been hype on them for a few months. I have been extremely severe shaking like nothing I have every experienced before. At the same time I have been sweating all crazy off and on but have goosebumps been trying to decide if i should go to ER. Also Experienced nothing close to the desired effects. Genitals have contracted like I dove into freezing cold water and testicles hurt. Also afraid to stand up for fear of passing out. Any advice may save my life freaking out 6108649403

Josh

March 9, 2021 at 6:46 am

Took a rhino 60000 on Friday the 5th.. took it for fun I don't have ED. Anyway that night was fun. Next morning was okay I actually had energy. Then later that day I started to feel low energy and that night felt really nauseous. I didn't throw up just took a nap and felt better. However, the next morning now Sunday I suffered serious head aches.. like to the point I wanted to cry. Later Sunday ni[Show More]Took a rhino 60000 on Friday the 5th.. took it for fun I don't have ED. Anyway that night was fun. Next morning was okay I actually had energy. Then later that day I started to feel low energy and that night felt really nauseous. I didn't throw up just took a nap and felt better. However, the next morning now Sunday I suffered serious head aches.. like to the point I wanted to cry. Later Sunday night I felt aches and body chills. Today Monday, I barely can move my lower back is so stiff and it's like around my kidney area and down my legs. Very strange pain. Like really bad. Hopefully it'll go away soon. But I will never take one of these ever again.

Robert

March 7, 2021 at 6:42 am

I took this pill and went and got some Thai food, got hiccups but thought nothing of it, ate and was chilling with my girl. Not 15 minutes later I started throwing up uncontrollably and got nauseous with cold sweats..

Christian

March 6, 2021 at 10:37 pm

I had major headache and acid reflect that burned my throught for for two weeks I even would shake like if there was an earthquake. Also had some discharge I thought my parntner gaved me something checked my self negative no STD s

Travielle

March 2, 2021 at 7:47 pm

I took this rhino 14kt pill Saturday February 27th the pill actually worked extremely well first time ever using any type of pill. The next morning I had on and off headaches... Sunday night my lower back started to ache uncontrollably here it is Tuesday can't sleep comfortably at all probably the worst feeling I've ever felt . Painful to sit stand or even walk ... got it at star ship neverrr agai[Show More]I took this rhino 14kt pill Saturday February 27th the pill actually worked extremely well first time ever using any type of pill. The next morning I had on and off headaches... Sunday night my lower back started to ache uncontrollably here it is Tuesday can't sleep comfortably at all probably the worst feeling I've ever felt . Painful to sit stand or even walk ... got it at star ship neverrr again def not worth the pain ...

Tim

March 2, 2021 at 6:10 am

Ok guys here is my story. So I never really took ED pills. Maybe 12 years ago I had tried viagra but didn't like the flushing feeling and headache I got with it. So back story on my health I am overweight and thru the years have only had a few instances of ED. I was diagnosed with high blood pressure in 2007. Again never really had any issues health wise. Did have borderline diabetes and somewhat [Show More]Ok guys here is my story. So I never really took ED pills. Maybe 12 years ago I had tried viagra but didn't like the flushing feeling and headache I got with it. So back story on my health I am overweight and thru the years have only had a few instances of ED. I was diagnosed with high blood pressure in 2007. Again never really had any issues health wise. Did have borderline diabetes and somewhat higher cholesterol. So I have had some medical stuff going on but nothing crazy. So in 2018 while working out of state I met a young Dominican woman. I'm older, 42 at the time she was 23. But she was after me and when we finally hooked up it was great but I couldn't keep up with her high sex drive. So a friend of mine had some Viagra and Cialis. He gave me some and cialis I don't recall having any side effects but viagra always gave me a headache. So my buddy leaves and I don't have the connection any longer but I remember people talking about this rhino pill. So one day I see it in the store but it's a drink. I decide to try it. I drink it on the way home and that's when it all started. So I'm driving and I get a major rush to my head almost like I'm gonna pass out and lasts for like 10 mins, then head congestion for another 30 mins and then it passes. Was similar to the viagra. Then I feel the erection starting and for atleast a week had no problem getting and staying hard. In the end worked and did what as described and I had a great time. We dated for a year or so and had a blast. When I get back to my hometown still wanting that help but I couldn't find the drink I turned to the pills. Green Momba all different rhino pills whatever ones I could find. Used them for the past year or so but now I'm paying the price. Not realizing that this has been the cause of so many health issues I've been having. This medication interacted with my blood pressure. I had been having days where I feel I'm about to have a heart attack. Heart rate dropping to extremely low levels. For the past year I've been going to specialist due to edema which is water retention thinking it was something wrong with my heart. Have had stress tests, echocardiogram, nuclear tests on my heart trying to figure out why I have days where I feel like I can't walk cause my legs are so heavy and pain in calves, migraine headaches, minor chest pain, irregular heart beats, dizzy spells. All tests came back good. Of course I didn't have the pill in my system at the time either. I am sitting here writing this cause I have been feeling like shit lately and have been blaming all this on my blood pressure medicine, or this medicine so I've eliminated all prescription drugs i take thinking they are the problem. I'm sitting here and I am experiencing very slow heart rate around 35 beats per minute and as I was saying I have eliminated everything! What's wrong??? Guess what? I took a rhino pill on Wednesday and for 3-4 days had extreme headache, had diarrhea, elevated heart rate after taking it, pressure in eyes and blood shot eyes for like 2 days, overall fatigued. Now I'm sitting here and feels like it's wearing off but the irregular heart beat and slow heart rate. I sat there blaming every single drug I was supposed to be taking to help my with blood pressure and all along I've been killing myself. As of today I will no longer take any of these pills or any other ED medication unless prescribed by a dr. Be very cautious especially if you have other conditions that u take medication for!

Jay

February 27, 2021 at 5:48 pm

I took Rhino 12 (it comes in a 2-pack)... it worked really well for me, but that night, I couldn't sleep with the girl I was with very well... I kept shifting around uncomfortably in our bed.... Now, a couple days later, I have lower back pain, around my kidney area. I thought this was made of all 100% natural ingredients as they listed them on the back. I've been taking pills like these for month[Show More]I took Rhino 12 (it comes in a 2-pack)... it worked really well for me, but that night, I couldn't sleep with the girl I was with very well... I kept shifting around uncomfortably in our bed.... Now, a couple days later, I have lower back pain, around my kidney area. I thought this was made of all 100% natural ingredients as they listed them on the back. I've been taking pills like these for months (Superman, Rhino series, Tiger) and never really had an adverse or extended bad reaction with any of them until now. Something about Rhino 12 really made things work but my lower back has paid the price and I couldn't sleep well for two days. I took the pills on Feb 23rd, 2021, and then on Feb 25th, 2021. It wasn't wise to use them that close together which is why I'm sure I'm paying for it now in my back area. Drinking water right now and it seems to help the pain go away in waves. I think I should be better by tomorrow. Overall, I'd say these pills are risky. However, I live a high-risk lifestyle and I know the best thing for your health is to have everything you eat come from the ground, the trees, or an animal. It's stupid to take these pills but they are tons of fun for sex. It's the price we pay using risky things like this or drugs. Anyway, I've never had a headache with these things at all, only the occasional sharp cramp in my lower intestine like I was going to have to shit soon, and now this lower back pain which really sucks. But it will go away. Hope this review helps bring comfort to anyone who is going through some side effects. Shift yourselves to natural ways of life, healthier diets, and more earth-bound practices and you will have no issues with ED. It's all a matter of choices.

uday

February 24, 2021 at 10:00 pm

I have a Serious back pain and legs pain to after taking this pill.How to get rid of this pain . Can i Take any Advil or any suggestions please

Anthony

February 24, 2021 at 7:45 am

Prolonged erection only when arouse took 4 days ago still get hard even after climax bad back pain

Ken C

February 22, 2021 at 10:59 pm

Took it on a saturday night . It definitely works in keeping you rock hard , but I woke up around 330 am and just felt sick with a headache. I slept most of the day with headache pain behind my eyes and temples. It has been over 40 hours and I have muscle pain in my calves and a major headache that comes and goes. I can still get a hard erection but its no good if you have a headache. I am hopin[Show More]Took it on a saturday night . It definitely works in keeping you rock hard , but I woke up around 330 am and just felt sick with a headache. I slept most of the day with headache pain behind my eyes and temples. It has been over 40 hours and I have muscle pain in my calves and a major headache that comes and goes. I can still get a hard erection but its no good if you have a headache. I am hoping it will go away soon. Definitely will never be taking this again. Why doesn't the FDA shut this company down? The stores selling this should also be held liable.

Andrew

February 22, 2021 at 3:23 pm

This pill is evil...i took it 4 days ago and I'm so messed up.....hot baths...tiger balm leg massages....and Tylenol.....keep fighting it......i will never take an ED pill again...especially out of curiosity

Michael

February 16, 2021 at 9:17 pm

WOW!! Everything I have been experiencing the last 2-3 is right on spot to everyone's comments here. Slight headache which I never get, Lower back pain that is miserable and makes sitting walking sleeping very painful, Although like someone else mentioned before a long hot shower helped with my back pain. I took the Rhino product Saturday 2/13 in the afternoon and everything started to go downhil[Show More]WOW!! Everything I have been experiencing the last 2-3 is right on spot to everyone's comments here. Slight headache which I never get, Lower back pain that is miserable and makes sitting walking sleeping very painful, Although like someone else mentioned before a long hot shower helped with my back pain. I took the Rhino product Saturday 2/13 in the afternoon and everything started to go downhill from there, today is Tuesday 2/16 and still feeling lower back pain but not as bad, slight headache. Good luck to everyone!!

Chiggs

February 14, 2021 at 7:19 pm

Ok, truth be told. I have been using these male sex enhancements pills for years, be it on & off. What everyone is experiencing is absolutely correct. It's false advertising when it states "no headache". You will have symptoms for at least 3-5 days of hardcore persistent head pressure behind the eyes! And there's no remedy other than time, i small meals and plenty of water. After re-evaluating the[Show More]Ok, truth be told. I have been using these male sex enhancements pills for years, be it on & off. What everyone is experiencing is absolutely correct. It's false advertising when it states "no headache". You will have symptoms for at least 3-5 days of hardcore persistent head pressure behind the eyes! And there's no remedy other than time, i small meals and plenty of water. After re-evaluating the trade-offs of having that size, stamina, and longevity during sex, the cons outweigh the pros. This drug is a Stay-the-F-away drug!! Accept what God gave you and stay healthy my dudes.

Cody

February 7, 2021 at 12:05 am

Dude i took this pill for my birthday tonight my face is on fire my body is chilling and sweating uncontrollably wtf my eyes are strait red im thinking about going to hospital do not take tbis shit

Mark

February 4, 2021 at 4:55 am

As I read thru all these painful comments and I could feel and see everyone pain. Everyone not able to any reach any home remedies and find any possible causes, I felt your pain. So if you've foolishly dosed yourself with this rhino enhancement and you are in pain and feeling so very uncomfortable, you've finally reached what you've been looking for. 1. Drink more water. 2. Elevate legs on[Show More]As I read thru all these painful comments and I could feel and see everyone pain. Everyone not able to any reach any home remedies and find any possible causes, I felt your pain. So if you've foolishly dosed yourself with this rhino enhancement and you are in pain and feeling so very uncomfortable, you've finally reached what you've been looking for. 1. Drink more water. 2. Elevate legs on chair or ledge and lean forward. 3. Don't cross your legs when sitting 4. Eat more meals but smaller ones. Low carbs. 5. No alcohol. 6. Low stress of possible. Lol... Most of these aches and pains and sick feelings come from your blood pressure dropping. Low blood pressure, heart has to beat faster. Just raise it and elevate legs to help blood to flow up n out of your legs. Hopefully your pains go away soon.

Jay

January 27, 2021 at 1:22 am

Well I can honestly say the only thing I could complain about was the headache but keep hydrated and you should be just fine, but it did do what it said. I fucked like a rock star. Where as before I wouldn't get hard long enough to do any type of sexual activity so yes I can tell it's got that one good ingredient but never had all the rest of what all of you are whining about

Terry

January 25, 2021 at 8:14 am

I took a rino pill about 2hours ago for the last hour now my face is red and I'm freezing my blood pressure is 130/80 I'll never take this pill again

Scotty

January 23, 2021 at 8:54 pm

Same as everybody else. Severe headache lasting days, not even a headache, more like a migraine. Severe acid reflux and has. It's hard to swallow my food when I eat and drink. I looked up those symptoms and actually thought I had GERD. This is like day 3 or 4 but just starting to feel normal. Been drinking tons of water too. Please stay away from this shit it will kill you. Get a dick pump if u ha[Show More]Same as everybody else. Severe headache lasting days, not even a headache, more like a migraine. Severe acid reflux and has. It's hard to swallow my food when I eat and drink. I looked up those symptoms and actually thought I had GERD. This is like day 3 or 4 but just starting to feel normal. Been drinking tons of water too. Please stay away from this shit it will kill you. Get a dick pump if u have to... at least You will still be alive.

Joshua

January 17, 2021 at 6:32 pm

This shit is the devil

J

January 5, 2021 at 6:03 pm

RE: liquid rhino 69 I bought this just for fun on vacation. I have tried real Viargra before and other all natural supplements so my body was no virgin to enhancement meds. 15 Minutes after taking this my face was so red my girlfriend was panicking! She took my temperature and it was 101, I felt sick and couldn't get hard to save my life! Like zero. Went to bed to try and feel better woke up fre[Show More]RE: liquid rhino 69 I bought this just for fun on vacation. I have tried real Viargra before and other all natural supplements so my body was no virgin to enhancement meds. 15 Minutes after taking this my face was so red my girlfriend was panicking! She took my temperature and it was 101, I felt sick and couldn't get hard to save my life! Like zero. Went to bed to try and feel better woke up freezing, shaking sweating, at one point I woke up my heart was racing faster then I have ever felt in my life sweating and freezing total nightmare. Felt better the next day but still not 100% five days later still not 100% right and like toxic poison back pain last few days. Thought I was gonna die, and I did exactly the recommended amount. there was no mistake this was minutes after taking I went from feeling great to almost death.

Alex

January 5, 2021 at 1:03 am

I took the Rhino 17 at about 6k mg i think and it messed me up. Barely improved performance but gave me a severe headache after even though I hydrated. Headache lasted until the end of the next day and then after that I started experiencing severe back pain and what must be the severe drop in blood pressure to my legs because the pain is very sharp and persistent. I took this on New Year's and its[Show More]I took the Rhino 17 at about 6k mg i think and it messed me up. Barely improved performance but gave me a severe headache after even though I hydrated. Headache lasted until the end of the next day and then after that I started experiencing severe back pain and what must be the severe drop in blood pressure to my legs because the pain is very sharp and persistent. I took this on New Year's and its the 4th now and I still feel the painful side effects. Definitely not worth it and false advertising. Extremely painful. The body aches hurt more than covid body aches.

D-Lo

January 4, 2021 at 5:40 pm

I took this pill on New Year's Eve and it's now the 4th i took it because my girl and i wanted to try something new not that i was lack or she was lacking in certain areas but just to experiment so she took a pill and it worked for her but every since then she been having headaches me on the other hand i guess i worked for 25 to 45 minutes my ---- just stop working and has not worked since my bal[Show More]I took this pill on New Year's Eve and it's now the 4th i took it because my girl and i wanted to try something new not that i was lack or she was lacking in certain areas but just to experiment so she took a pill and it worked for her but every since then she been having headaches me on the other hand i guess i worked for 25 to 45 minutes my ---- just stop working and has not worked since my ball would throb periodically then stop i can use the bathroom but most off all i cant stay hard to save my life now and i never had that problem before at all trust me

Justin

January 3, 2021 at 4:32 am

Took the pill vomited im feeling sick. Like im having a heart attack

Sean

December 26, 2020 at 10:30 am

Who would have thought something like this would be the cause of so many emotions. Right now I'm up at 5:26am trying to see what's wrong with me. Its definitely the pill. I was feeling pain in my legs. They have stop but now I'm feeling hot and cold at times. DON'T TRY THIS PILL. Its not safe...

Brian

December 13, 2020 at 4:41 am

I took the rhino 69 375k and I did throw up a few times after taking it and had a bad head ache for a week after taking it along with very bad lower back pain to the point it's hard to stand and walk. Has anyone else had back pain like this?

Thomas

December 8, 2020 at 3:15 am

If you were hospitalized please let me know. 9 09. 7. 03 58. 98

Tony

November 16, 2020 at 7:34 pm

I took this about an hour ago. I'm not doing too cool. Trying to laugh it off but everything looks pink I'm getting super hot and I'm shaking so yeah

Emmanuel

November 13, 2020 at 4:29 pm

Do your self a favor. DO NOT USE THIS PILL. ITS NOT WORTH it. I took one on Sunday the 8th.and 5 days later my low back still aches like crazy. My headache went away yesterday, thank God. I workout everyday and I am very fit. I had the worst headache EVER. I wished I had done my research by reading more review on this pill before taking it. So if you are planning buying it and seeing this message.[Show More]Do your self a favor. DO NOT USE THIS PILL. ITS NOT WORTH it. I took one on Sunday the 8th.and 5 days later my low back still aches like crazy. My headache went away yesterday, thank God. I workout everyday and I am very fit. I had the worst headache EVER. I wished I had done my research by reading more review on this pill before taking it. So if you are planning buying it and seeing this message. It's NOT worth the PAIN.

Ronnie

November 9, 2020 at 7:06 am

I took the Pill Friday night. Within 30 min I felt very nauseous. I Began Freezing and then burning up. My blood pressure was going sky high then would bottom out. My heart was racing so bad I thought it was gonna beat out of my chest, then the weirdest was it would like completely shut down like it wasn't beating at all. Then I would be freezing cold. Couldn't get comfortable in any way, shape or[Show More]I took the Pill Friday night. Within 30 min I felt very nauseous. I Began Freezing and then burning up. My blood pressure was going sky high then would bottom out. My heart was racing so bad I thought it was gonna beat out of my chest, then the weirdest was it would like completely shut down like it wasn't beating at all. Then I would be freezing cold. Couldn't get comfortable in any way, shape or form. Had to get in shower numerous times within an hour. Had to force myself to do that all while feeling like I was going to pass out or just die. I have high blood pressure anyway so I thought I was having a heart attack or a stroke and may have had. Vomiting uncontrollable, it was like foam at times. Very weird taste. Both eyes were bloodshot just all of a sudden really, really, bad. Thank goodness my wife was trying to take care of me. She didn't know what to do. We were both praying to god to get me thru this. We were gonna call ambulance because i really thought I was dying. We should've but we didn't. It was the worst experience I've ever had. Headache since Friday. Body aches all over. I can actually hold down food today (Sunday) it was so miserable I probably would've shot myself, it was that horrible. I'm definitely gonna go to my dr to make sure I didn't have a stroke or heart attack. Worst feeling And experience I've ever had. It lasted for 3 days but still feel really weird and lifeless. This product should be taken off the shelves. I hope no younger teenagers walk into a mini mart and think oh this would be fun, we've already warmed our son and his friends to never, ever buy something like this. The owners or marketers of this product should be in jail, with lawsuits out the wazoo. This shit can kill you!!! Like I said I'm really wondering if I did have a stroke. If anyone else takes this I hope they film what happens to them, but I'm sure nobody reads the reviews on this before they buy it. I sure wish I would have,and I'm sure everyone else with these same side effects wish they did also. TAKE THIS SHIT OFF the MARKET before someone DIES! They ought to be ashamed of theirselves after everyone has had almost the same experiences with this. I will never buy anything like this ever again. If I have suffered a stroke, like I think I did, I will be suing this company and I feel others should do the same.

Troy

October 29, 2020 at 1:00 pm

I ended up in the emergency room after having a seizure. Still dealing with the effects.

Anon

October 24, 2020 at 2:25 pm

My boyfriend and I decided to take these last night, I had the female version he had the rhino 6k and we both ended up passing out before anything could happen but he woke me up around 5 and just started to projectile vomit. He has aches and pains, I ran to the store and got him Gatorade, Pepto, ginger ale and Pedialyte. I'm really worried, he's also experiencing body aches.

Anthony

October 24, 2020 at 1:24 am

I want to talk to a lawyer about a law suit cause I ended up in hospital cause pill and continue to have bad side affects

Rochelle

October 21, 2020 at 3:16 pm

Im a female and took it out of curiosity. My pressure went up, nothing happened down there, i only had a headache for 2 days straight. But oddly enough, I took it Friday night and Monday to Wednesday ive been having SERIOUS back pains!!!!!! I havent done anything out of the ordinary to hurt my back, so im wondering if latent side effects is the cause of serious back pains

Thomas

October 17, 2020 at 8:08 pm

Anybody suffer a heart attack? If so, please contact me. Thank you

Jaiey

October 2, 2020 at 6:43 pm

Can anyone advise whether or not this rhino pill has caused permanent side effects?? I took a rhino 69 6K 6 days ago and I'm expressing mild ache in my groin area as well as a on and off headache.

Sean

September 25, 2020 at 8:56 pm

All of the testimonies are true. After approximately 1 hour of taking the Rhino pill. I began to I guess salivate. That feeling in your mouth when you feel like you may need to throw up. Next, my body temperature began to raise. It was the most frightening feeling I've ever had.It just kept rising. I yelled for my GF. I was sitting on the floor and was too natious to get up. On top of that, my he[Show More]All of the testimonies are true. After approximately 1 hour of taking the Rhino pill. I began to I guess salivate. That feeling in your mouth when you feel like you may need to throw up. Next, my body temperature began to raise. It was the most frightening feeling I've ever had.It just kept rising. I yelled for my GF. I was sitting on the floor and was too natious to get up. On top of that, my heart began to gradually beat faster and faster. She felt my arm & said it felt normal. That response made me even more afraid for my life. Next, I began to throw up uncontrollably. Alot. I could not even wipe my face. I could not move. All I could do was pray to God in my head and be thankful my GF was there. This went on for about an hour. She wanted to take me to the hospital but I refused because my temperature seemed to slowly decrease after I threw up my insides. My body was in so much pain. My testicles were in pain. I sat in my original position for a couple hours. Any loud noise or sunlight would make me dizzy. I finally dragged my self to sit with my back against the wall. I still was not able to stand. I was still throwing up about every 30 minutes now. I could not eat or drink ANYTHING. Not 1 drop. By that night I was able to swallow small amounts of water. But out of nowhere I'd get uncontrollable hiccups until I threw it up. I hiccuped every 10 seconds for over 2 hours. Words cannot describe the pain. I began to force myself to throw up because everytime I threw up I could taste that gross ass pill. So, I would drink water & force myself to throw up. Very painful and draining. I did not sleep for almost 48hrs. I did not eat as well. Finally I got a couple hours of sleep. When I awoke I was afraid to eat or drink but I tried. It was a gift of mercy from God that I actually ate a spoon full of scrambled egg & it stayed down. From there it took a couple days to eat normal again. PLEASE DON'T TAKE THIS PILL...IT CAN KILL YOU

Andre

September 24, 2020 at 3:49 pm

Have headache and pressure behind eyes 4 days straight been in bed after taking rhino pill that say no headache on logo false advertising

Ethan

September 24, 2020 at 1:45 pm

I took this on Tuesday and it's now Thursday (all out of curiosity - I don't have ED but I thought fuck it.) There's still pressure in my eyes and I have a full headache. I don't have much energy as I couldn't sleep. I have a mild body ache too.

Dee

September 23, 2020 at 6:33 pm

My fiancé took this pill on Monday an it's now Wednesday an he's throwing up non stop he also had diarrhea with some stomach pain. He also had the worst headache ever his head been hurting for a couple days now an nothings working I'm thinking about taking him to the emergency.... he took the 18K rhino pill an he will never take it again this is HORRIBLE

Shyanne

September 22, 2020 at 7:54 am

My husband took the rhino pill and was fine until he woke up the next morning. Hes had an excruciating headache, leg muscle pain and horrible indigestion. Could someone please tell me something to releive the side effects or when they will wear off? He is scaring me and won't go to the hospital/doctor. I've tried 800mg ibuprofen, drinking water, eating something and Vicks vapor rub on the side of [Show More]My husband took the rhino pill and was fine until he woke up the next morning. Hes had an excruciating headache, leg muscle pain and horrible indigestion. Could someone please tell me something to releive the side effects or when they will wear off? He is scaring me and won't go to the hospital/doctor. I've tried 800mg ibuprofen, drinking water, eating something and Vicks vapor rub on the side of his temples. Nothing has helped him. Someone please help...

Ed

September 21, 2020 at 11:44 am

THE WORST FUKIN HEARTBURN I EVER HAD.. UNTILL NOW, I THOUGHT I HAD COVID OR HAVING A HEART ATTACK IDK BACK PAIN , THE WORKS JUST LIKE YOU GUYS ..STILL IN SERIOUS AMOUNT OF PAIN DONT TAKE THIS CRAP..

Allen

September 15, 2020 at 12:20 am

I took the Rhino Fever Titianium 111K my heart felt like it was going pop out of my chest. My ears turned red and started ringing. I have had a massive massive headache. I would not recommend this to anyone. This should not even be legal

Wes

September 13, 2020 at 4:30 am

Within 30 minutes of taking the pill I felt very off..soon after that I started getting cold sweats, shaking, dizziness..my eyes are extremely bloodshot,pupils dilated, heart pounding. I've taken these pills here and there for years with no issue except maybe a small headache .. Something is wrong about this pill..I happened to buy two of them, I'd be very curious to find out wtf is in them that's[Show More]Within 30 minutes of taking the pill I felt very off..soon after that I started getting cold sweats, shaking, dizziness..my eyes are extremely bloodshot,pupils dilated, heart pounding. I've taken these pills here and there for years with no issue except maybe a small headache .. Something is wrong about this pill..I happened to buy two of them, I'd be very curious to find out wtf is in them that's doing this..reading all these comments I am not looking forward to the next few days.

Steve

September 7, 2020 at 1:04 pm

Took the Mega Rhino 82000 about 6 hours ago. I did get a rock hard, bigger, wider penis bit i could not bust a nut. My heart started pounding my face became red hot. Soon after i started vomiting out of control and i still am. Bad headache. I also feel congested as a mother fucker. Ill update later if im still feelin fucked up. It was not worth al this.

Kevin

September 6, 2020 at 1:05 am

I took the pill at 7pm and it kicked in and I banged my chick like a pornstar. But the constant headache I've had has made it not worth it. My head is killing me I feel sick and I'm so sore. I could sleep all day. I hope I feel better tomorrow. Don't take these it's better to just stay limp or figure something else out

Joey

August 29, 2020 at 11:20 am

I've been in bed the last three days with the worst headache and muscle aches. I feel really bad.

Terel

August 27, 2020 at 10:53 am

I have taken the pills alot. Ever so often I will take two in a 48 hour time span. Most times I have zero side effects. But I have had the lower back pain. Also have experienced a itching feeling in my balls which have led to a white discharge if I stroke my penis just out the blue or before I urinate. No pain no smell and doc says I have no stds. So I assume it is from the pills.

Joe

August 26, 2020 at 12:33 pm

I tried these pills and have been regretting it ever since. Been having stabbing headaches on my right temple and only my right eye has been sensitive to light and been tearing up. Got an MRI cause I thought I had some issues with my brain but everything is fine. Been taking migraine prescription medication to help but it's still been hell for me. It's been almost two weeks now so I'm hoping it go[Show More]I tried these pills and have been regretting it ever since. Been having stabbing headaches on my right temple and only my right eye has been sensitive to light and been tearing up. Got an MRI cause I thought I had some issues with my brain but everything is fine. Been taking migraine prescription medication to help but it's still been hell for me. It's been almost two weeks now so I'm hoping it goes away soon.

Antonio

August 19, 2020 at 5:07 pm

I took rhino pills iver a week ago and its been a nightmare ever since...i felt fine at first aex?was good ...but wen i went to sleep and woke up tbe next day..thats wen the nightmare began...my eyes were blood shot red....y stomach felt so tight..like it was ready to exlplode...i keep tasting acid ...i have abig lump on the left sidw of my stomach...i feel uncomfortable constantly...ive tried eve[Show More]I took rhino pills iver a week ago and its been a nightmare ever since...i felt fine at first aex?was good ...but wen i went to sleep and woke up tbe next day..thats wen the nightmare began...my eyes were blood shot red....y stomach felt so tight..like it was ready to exlplode...i keep tasting acid ...i have abig lump on the left sidw of my stomach...i feel uncomfortable constantly...ive tried everything...nothing works..

Nicholas

August 7, 2020 at 11:40 pm

Took the Rhino 6000 and it worked okay. I felt a little more vigorous than usual, but nothing too crazy. Went to bed and woke up with a massive headache, eye aches, and horrible acid reflux. Now it's the second day and I have light acid reflux, but my legs are very weak and painfully sore. This product is definitely not worth the side effects.

Anthony

August 4, 2020 at 2:21 am

I have taken rhinos here and there seldomly for over about five years now. The first time I taken one was terrible every time I move my eyeballs to look left or right I would have weird vision effects that were really unpleasant. Ever since then I have only taken the pill in increments, I will open it and pour a little to some water and drink that and that would definitely last me more than a day,[Show More]I have taken rhinos here and there seldomly for over about five years now. The first time I taken one was terrible every time I move my eyeballs to look left or right I would have weird vision effects that were really unpleasant. Ever since then I have only taken the pill in increments, I will open it and pour a little to some water and drink that and that would definitely last me more than a day, one entire rhino would last me about four or five occasions and works perfect every time the only thing I can say about it is that sometimes I am erect when I don't want to be but taking it in small increments works just fine if I am just laying around with the wife all weekend. I am blogging here because I just want to learn if there are any real negative side effects from these things so that if there are I can just stop taking them in total. I have not took one and at least two months and I just went to have sex and had a problem becoming and staying erect which just leaves my curiosity to the rhino. I am sorry to hear that so many people had terrible times with those things take it in very small doses if you have to

Matt

August 3, 2020 at 4:54 am

I took a rino69000 hour later mouth was watery eyes were blurry shifting and puking same time sweating hearing was sentseitive cold sweats want to die chills thinking off track fuck the makers who profit off a person's misorey

James

July 30, 2020 at 6:26 am

I took the pill 1day ago and I have not been able to sleep. The pain on my lower back radiates to both legs and hurts like crazy. Same on my upper back muscles. I had similar symptoms a year ago, but I did not read about the side effects until now. This pill should be taken out of the market.

Jhon

July 30, 2020 at 12:26 am

Took a pill on Sunday and have the worst headaches and heart starts jumping like crazy, however the pill did give me results in the bedroom nonetheless it is a dangerous product

Fran

July 28, 2020 at 4:04 pm

I have tried rhino on several occasions and it certainly helps me with my erections and I am glad to have them

Zack

July 22, 2020 at 10:13 pm

Took rhino 30000 feel like iam dying last 3 days I have other pills I'd like to get tested to see what the hell is in them I feel like I going to have a stroke this is awful can hardly work or function

Kei

July 20, 2020 at 7:29 am

Took this pill five days ago and is now having excruciating pain in my lower back I feel so weak in lost does anybody know when this will wear off? I can't sleep

Justin

July 19, 2020 at 2:06 pm

Took this Friday afternoon and its Sunday morning my lowerback and legs are aching bad. Im so in discomfort i was in and out of sleep. Im nauseous and got cold sweats. They didnt tell me all this when i bought it. They just highly recommended it. When will this end.....

Kev

July 18, 2020 at 6:21 am

I took one of these Rhino pills and about 6 hours in I literately felt like I was GOING TO DIE , uncontrollable throwing up , shivering, unthinkable amounts of Sweats , dizziness the whole 9 yards .. and I do want to say I was mixing Heroin & Meth throughout the time , I have never ever felt this bad and like such shit in my entire life . So PLEASE DO NOT MIX OTHER DRUGS WITH THIS SHIT!! And start[Show More]I took one of these Rhino pills and about 6 hours in I literately felt like I was GOING TO DIE , uncontrollable throwing up , shivering, unthinkable amounts of Sweats , dizziness the whole 9 yards .. and I do want to say I was mixing Heroin & Meth throughout the time , I have never ever felt this bad and like such shit in my entire life . So PLEASE DO NOT MIX OTHER DRUGS WITH THIS SHIT!! And start out at a LOWER DOSAGE!

Chris

July 16, 2020 at 3:48 pm

Tried Rhino 6000 and after an hour and a half i broke out in a rash on my face, neck and chest. Was having cold sweats hot and cold flashes was experiencing tremors stomach is tied in knots and uncontrollable vomiting for about a good hour to two hours off and on worst experience ever it is now 6 hours later and I'm still in Tremors and I can't hold down any type of food or liquid and I have the s[Show More]Tried Rhino 6000 and after an hour and a half i broke out in a rash on my face, neck and chest. Was having cold sweats hot and cold flashes was experiencing tremors stomach is tied in knots and uncontrollable vomiting for about a good hour to two hours off and on worst experience ever it is now 6 hours later and I'm still in Tremors and I can't hold down any type of food or liquid and I have the same sweats I feel like I'm dying do not use this or any of these items trust me please I just want this over already I hate you rhino!

William

July 15, 2020 at 6:13 pm

Took the Rhino 17 5000 pill Sunday evening around 7pm. By 8pm I was shaking, head and heart were pounding like they were going to explode, had trails as if I was on drugs, all lights seemed blue, both eyes were super blood shot. About 3 hours after felt out of it as if I was sleep walking, while having a hot and flushed. The next morning I woke up with excruciating back pain. I have lacerated [Show More]Took the Rhino 17 5000 pill Sunday evening around 7pm. By 8pm I was shaking, head and heart were pounding like they were going to explode, had trails as if I was on drugs, all lights seemed blue, both eyes were super blood shot. About 3 hours after felt out of it as if I was sleep walking, while having a hot and flushed. The next morning I woke up with excruciating back pain. I have lacerated my kidney and it feels similar to that. Very acidic throat, hard to swallow while eating as well. Here we are 4 days later and the back renal pain (kidneys) is worse than ever. I haven't gone to the ER because I don't want the bill and can't afford it, yet I'm wondering if my kidneys are failing from this pain. Nausea and diarrhea also happened today but feels like a symptom of the excruciating pain. I'm drinking tons of liquid IV, water, cranberry juice, and almost every 4 hours taking an extra strength Tylenol which doesn't seem to be helping much either. Hoping this goes away.

Albert

June 23, 2020 at 4:48 pm

Man o man took the pill last night shit was kool and felt like a champ, but right after im shivering with chills curled up like a little bitch, nuts are so fucken sore, heart burn gas all fucked up , need some drugs ro shake this shit, DONT FUCK WITH THIS PILL ANY RHINO PILLS...

Samuel

June 16, 2020 at 1:10 pm

same as above took one rhino platinum 10000 headach that will not quite, joint pain and muscle pain all through my body, chills on and off, acid reflux that will not go away, took it sunday night, and this is tuesday morning.

Jared

June 10, 2020 at 8:46 am

I took this pull 5 days ago, ive been hard nonstop I can bust a nut ill still be hard, my back hurts my body aches a constant headache, acid reflex, the pain gets so bad i wannna die....stay the hell away from this pill pros dont out wight the cons, as I write this my legs thys and feet ache bad my my eyes hurt....when will thus end :(

Dan

June 4, 2020 at 4:11 pm

I've taken it for awhile a now it's like the tube in my penis hurts bad out the blue

Rickey

June 1, 2020 at 10:43 pm

I took the rhino 69 pill 3 days ago Ive had extreme heart burn along with gas and diarrhea and to make things worst a never ending stomach ache. This has been a terriable 3 days I almost went to the hospital yesterday I thought I was having a heart attack!! I just want to warn people stay away from rhino it could be fatal..

Rob

May 29, 2020 at 3:16 pm

I also tried this product, took one pill last Sunday! Still feeling the side affects today, 5 days after. Stiffness in my bones, 5 day headache! I took over the counter Tylenol to help ease the pain! Yes also blurred vision and my eyes are very sensitive to light now also Day 5 I am starting to feel a little more normal, not worth the erection it did help with. I am hoping also, that I am back to[Show More]I also tried this product, took one pill last Sunday! Still feeling the side affects today, 5 days after. Stiffness in my bones, 5 day headache! I took over the counter Tylenol to help ease the pain! Yes also blurred vision and my eyes are very sensitive to light now also Day 5 I am starting to feel a little more normal, not worth the erection it did help with. I am hoping also, that I am back to normal soon!

Ronald

May 21, 2020 at 4:09 am

After I stopped taking this product my penis is bent my eyes are screwed up the light still gets me my eyes will never be the same I wear sunglasses all the time never had to before back aches really bad everyone likes to have fun for a long time sometimes to impress someone but this product does a lot of permanent damage

Jay

May 16, 2020 at 2:24 am

I took rhino 69 it's like I ate acid trails and everything idk what the ffuck is going on

Jeff

May 15, 2020 at 11:51 am

After I took this pill I... Got very nauseous Broke out in cold sweats Developed tachycardia Have acid reflux Have tremors and shakes Testicles felt shriveled up ( and I have big balls) Have crazy hiccups Got the opposite of erection...I developed a vagina Swear never to take this shit ever again

Troy

April 28, 2020 at 3:13 pm

I took a pill last night and it did the trick I had an erection but the pain in my lower back is excruciating, I've been shivering in controllably feels like I'm have foaming or something in my mouth heavy breathing in short breaths . This shit is dangerous and should be taken off the market . I started to drink cranberry juice and that seams to slowly be working also it feels like I have acid ref[Show More]I took a pill last night and it did the trick I had an erection but the pain in my lower back is excruciating, I've been shivering in controllably feels like I'm have foaming or something in my mouth heavy breathing in short breaths . This shit is dangerous and should be taken off the market . I started to drink cranberry juice and that seams to slowly be working also it feels like I have acid reflux in my throat and I'm very gassy . I had to tell my boss I'm going to be late if I'm able to go in to work at all . I really hope this ends soon !

Jae

April 2, 2020 at 5:37 am

I took on last Saturday. I'm experiencing lower body and back aches, chills no fever, back ache. Diarrhea from time to time. I probably will have to let it pass through my system. But never again!!!

Bjorn

March 27, 2020 at 7:45 pm

Been in need 4 days with worst indigestion feels like my insides are on fire I've had a headache that's killing MeTV light alone is to much bout to go to emergency room

Casey

March 27, 2020 at 9:33 am

I took the pill and after 2 hours my body started shaking and hasnt stopped for hours and im dizzy when i stand up and i didnt even get an erection either

Alex

March 7, 2020 at 8:49 am

I took this pill 3 days ago i have the biggest headache stomach acid is in my throat every now and then my lower back groin and legs are in pain i cant get comfortable at all i am at the mercy of this horrible pill plz how long does the side effects last

Alex

March 7, 2020 at 8:48 am

I took this pill 3 days ago i have the biggest headache stomach acid is in my throat every now and then my lower back groin and legs are in pain i cant get comfortable at all i am at the mercy of this horrible pill plz how long does the side effects last

Renee

February 22, 2020 at 12:17 pm

Does anyone know what my boyfriend can take can take so that the rhino pills aren't so potent ours is there anything that can decrease the potency of the rhino pill

Preston

February 20, 2020 at 6:36 pm

I too decided to take one of these pills about a week ago with my girlfriend for Valentine's day. Sorry to say it's been the week from hell. I've been bed ridden for five days now with the most excruciating pain in my lower back and legs. No matter what position I sit or lay down in I cannot get comfortable. The splitting headache finally wore off but I've been to the emergency room with no help a[Show More]I too decided to take one of these pills about a week ago with my girlfriend for Valentine's day. Sorry to say it's been the week from hell. I've been bed ridden for five days now with the most excruciating pain in my lower back and legs. No matter what position I sit or lay down in I cannot get comfortable. The splitting headache finally wore off but I've been to the emergency room with no help already just nursing these pain killers down everyday praying that the pain will finally stop. Can anyone please tell me how long it takes to finally get back to normal again?!

Larry

February 8, 2020 at 11:45 pm

I took one last night .. the woman and I recently had a baby and was gonna have some bed time fun .. so I popped one of these damn things .. and pretty sure I didn't think I'd be alive today to talk about it .. I felt like my heart was gonna blow up .. my woman was scared all night watching over me I puked many times it was just awful..

kerry

February 3, 2020 at 9:09 pm

I also took this pill, within a couple of hours my head was pounding and this is the third day after taking Rhino69 and im still in excrutiating pain with muscle pain from my lower back down. The pain is so bad its like its in my bones. My vision feels all fucked up. I really fee ok like i just want to cut my legs off, everything. Where there's muscle it hurts my back my legs my groin my butt, my [Show More]I also took this pill, within a couple of hours my head was pounding and this is the third day after taking Rhino69 and im still in excrutiating pain with muscle pain from my lower back down. The pain is so bad its like its in my bones. My vision feels all fucked up. I really fee ok like i just want to cut my legs off, everything. Where there's muscle it hurts my back my legs my groin my butt, my bones ache. Im never taking this pill or any other like it!

Ted

November 18, 2019 at 5:40 pm

How long before the symptoms subside? took one at 9pm and couldn't sleep and called in sick.

AARON

October 16, 2019 at 8:46 pm

The hospital didn't give me anything but a IV of fluids and some medicine to help easy the head pressure and pain. You literally have to tough it out and kinda and just manage. The pain meds did help me but temporary, I did take baths with Epsom salt and tried to find other natural remedies

Dead

October 14, 2019 at 9:10 pm

I took one pill and after 5 hours I experienced massive headaches that would not subside with otc medication. I also experienced extreme muscle stiffness from the neck down to shoulders. Same area I experienced extreme body aches from neck down to my legs. Diarrhea and chest pains. BEWARE Do not take this product.

bee

October 5, 2019 at 7:12 am

please share what the treatments are at the hospital!!

AARON

September 25, 2019 at 2:26 pm

Its now been 11 days since I took this. It was a nightmare, I went to the ER and my regular Dr's. I had fever, body aches, massive lower back pain, one of my eyes got blood shot, headaches to the point my head wanted to explode, high blood pressure to the point where I thought I was going to have a heart attack . All these symptoms occurred for longer than a week and will never take this crazy stu[Show More]Its now been 11 days since I took this. It was a nightmare, I went to the ER and my regular Dr's. I had fever, body aches, massive lower back pain, one of my eyes got blood shot, headaches to the point my head wanted to explode, high blood pressure to the point where I thought I was going to have a heart attack . All these symptoms occurred for longer than a week and will never take this crazy stuff again. I will say though that before these symptoms kicked in, the pill worked. My girl friend noticed it as well. I was a lot harder and bigger and felt myself morphing into a rhino. Just because the pill worked though, the symptoms that occurred did not make it worth it

Barry

September 24, 2019 at 5:09 pm

I took one rhino pill last night and I have been so sick... I wish I could throw up and get it out of me... Couldn't sleep and I have cold sweats and shaking inside and heart is pounding and I feel like I'm about to die or have a heart attack.. I am never taking one of those again

Jeff

September 24, 2019 at 2:32 pm

I had serious medical complications from this. I developed vertical diplopia, intracranial hypertension, and optic nerve swelling. I had to have surgery. I now suffer from panic attacks and have to take daily medication.

Aaron

September 17, 2019 at 1:54 am

I am experiencing the same things as stated above. Massive headache and body aches severely. It's been almost 48 hours since I've taken this

Marquis

September 10, 2019 at 1:20 am

I've been in bed for 4 days after taking one with the worst headache and body aches
"*" indicates required fields