Infant Rice Cereal Arsenic Limits Proposed by FDA
April 04, 2016
By: Martha Garcia
Federal regulators propose new limits for the levels of inorganic arsenic in infant rice cereal, a move that has been called for by many advocacy groups. 
The new arsenic limits were announced April 1, in an FDA news release, calling for no more than 100 parts per billion (ppb) of inorganic arsenic in infant rice cereal.
The FDA determined the proposed baby rice cereal arsenic limits after conducting a risk assessment in 2016. The agency analyzed studies showing an association between adverse pregnancy outcomes and neurological effects in early life and inorganic arsenic exposure.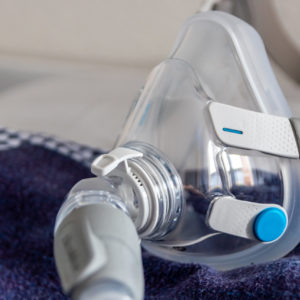 Did You Know?
Millions of Philips CPAP Machines Recalled
Philips DreamStation, CPAP and BiPAP machines sold in recent years may pose a risk of cancer, lung damage and other injuries.
Learn More
Among 76 samples of infant rice cereal, half of the rice cereals from retail stores in 2014 met the action level of 100 ppb. Approximately 78% of the products were between the proposed limit of 100 ppb to 110 ppb.
The agency also tested 400 samples of other foods commonly eaten by infants and found all non-rice foods were below 100 ppb.
Arsenic is naturally present in water, air and soil in two forms, organic and inorganic. Inorganic arsenic is more toxic. Rice often has higher levels of inorganic arsenic than other foods because it absorbs the arsenic from the soil it grows in, where it is naturally occurring. Infant rice cereal is the leading source of inorganic arsenic, according to the FDA.
The agency proposed the "action level" limit of 100 ppb despite an FDA announcement in 2013, which stated that levels of arsenic in rice were not a health risk to the public.
Consumer Reports called on the FDA to set a limit of 90 ppb of inorganic arsenic in infant rice cereal in 2012, after an investigation found that many of the brands tested by the group had dangerously high levels of total arsenic. Following that report, the FDA launched their own investigation into the levels of arsenic in rice.
The FDA testing concluded the majority of infant rice cereal on the market either meets or is close to the proposed action level, but the agency is still calling for a limit for manufacturers to meet. Cereal manufacturers are asked to meet or go below the proposed limit with the use of good manufacturing practices and sourcing rice with lower inorganic arsenic levels.
Arsenic Health Risks
Rice intake for infants is three times greater than for adults, relative to body weight. The majority of rice consumption occurs at eight months of age, and infant rice cereal is a common "starter" food for babies, according to the FDA.
A growing body of evidence concludes inorganic arsenic exposure can result in a child's decreased performance on certain developmental tests that measure learning, affecting children in early childhood.
Research published in 2014, concluded industrial chemicals may cause neurological disorders in children, including ADHD, autism and dyslexia.
The FDA testing revealed exposure to inorganic arsenic causes an additional four cases of lung and bladder cancer over the lifetime of every 100,000 people in the U.S.
A similar ruling move was made by the FDA in 2013, proposing an "action level" limit for the amount of arsenic found in apple juice. The 2013 limit called for manufacturers to keep inorganic arsenic levels in apple juice to 10 parts per billion, the same level as allowed in drinking water.
The FDA made that ruling after the consumer advocacy group Consumer Reports revealed an independent investigation found high levels of arsenic in some apple juice and grape juice products. The report spurred the FDA to launch their own investigation into the safety of juice.
In response to the FDA infant baby rice cereal arsenic limits, Gerber announced that it is already in compliance. Gerber is the nation's largest manufacturer of baby rice cereal.
The FDA did not advise consumers to stop feeding their infants rice cereal, instead to focus on offering a well-balanced diet and not focusing on food from any one source and varying the types of cereal fed to infants, including oat, barley and multigrain.
"*" indicates required fields