Road Work Zone Accidents and Deaths Increased During COVID-19 Pandemic: Report
October 15, 2020
By: Russell Maas
Despite the significant reduction in average traffic volume nationwide during the on-going COVID-19 shutdowns, a new report indicates work zone accidents and related fatalities have spiked in some states, raising concerns about speeding and distracted driving among motorists.
A recent report released by The Pew Charitable Trusts, a public interest organization, suggests roadside construction workers face an increased risk of being struck by cars, even while highway traffic remains lower than average.
With substantially less vehicles on U.S. roadways during the COVID-19 pandemic and resulting shutdowns, many states' transportation departments took the opportunity to advance roadway repair projects such as patching potholes, striping roads, and repaving highways.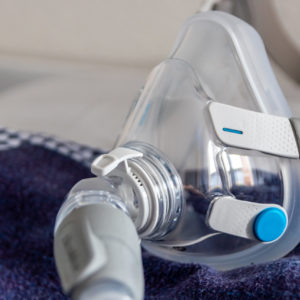 Did You Know?
Millions of Philips CPAP Machines Recalled
Philips DreamStation, CPAP and BiPAP machines sold in recent years may pose a risk of cancer, lung damage and other injuries.
Learn More
However, despite assumptions that drops in traffic volume would allow easier transportation of equipment and materials to work zones, as well as create safer work spaces on highways, the decision to focus on road repairs appears to have led to greater harm in some states.
Researchers from Pew reviewed the number of accidents and fatalities occurring in work zones nationwide. They identified trends in certain areas where construction workers face a higher risk of being fatally struck by an oncoming vehicle than previously.
Specifically, researchers cited Michigan and Missouri as hotspots for increasing work zone fatalities. According to data reported to the Federal Highway Administration (FHA), three county employees and a state contractor were struck by vehicles in separate incidents in in Michigan during September, killing two.
According to FHA's data for Michigan's previous year's reports, a total of three roadway workers were killed in Michigan all throughout 2019, while two were killed and two more were serious injured within the same week of September.
Additional reported fatalities were cited in North Carolina, Iowa, and Illinois when a traffic control flagger, traffic director, and state transportation worker were all struck by vehicles in separate incidents by vehicles speeding through work zones.
Work zones are particularly dangerous, because of daily changes in traffic patterns, narrowed rights-of-way and other construction activities, according to the Federal Highway Administration. Researchers suggest increased speeds and distracted driving can make these changes in traffic patterns deadly for both worker and drivers.
The latest data from the National Work Zone Safety Information Clearinghouse found 672 fatal crashes in work zones in 2018, resulting in 755 deaths, in which 124 were workers. Annually, nearly 700 fatal work zone crashes are reported, killing 135 workers.
A recent study by analytics company INRIX, which specializes in roadway behavior indicated the average speed of traffic on major highways increased by as much as 75%, as the volume of traffic dropped dramatically nationwide during the COVID-19 lockdowns.
New York City transportation officials reported a more than 60% increase in the number of speeding tickets issued by speed camera traps in March, when compared to a year earlier, and Washington D.C. StreetLight Data recorded a 20% increase of speed camera tickets issued. In D.C., officials reported the amount of drivers violating speed limits by going 21-25 mph over the limit increased by nearly 40%
Another study published in the October issue of Accident Analysis & Prevention, looked at traffic patterns during the several month period of statewide lockdowns to determine whether they reduced the overall rate of vehicle collisions and their severity.
According to the findings, there was an overall reduction in daily road accidents, from 17.9 to 14.4 per day. However, despite that decrease, the rate of serious injuries and fatalities from car accidents actually increased from 3.4 per day before lockdown to 3.7 per day after the lockdowns.
Researchers theorize several possible contributing factors play into the contradicting statistics, such as open and cleared highways allowing drivers to speed and thus making accidents more deadly, changes in road safety campaigns, reduced levels of policing, and the increased speed of commercial vehicles without any change in volume.
The U.S. National Highway Traffic Safety (NHTSA) officials claim speeding is involved in approximately one-third of all motor vehicle fatalities annually, accounting for nearly 10,000 deaths in 2018 alone.
"*" indicates required fields