Robotic Surgery Risks and Benefits Require Further Research: Gyncologic Surgery Group
February 26, 2015
By: Irvin Jackson
Amid continuing concerns about the risk of complications with robotic surgery and a lack of evidence to support the proven benefits, a group of gynecologists are calling for further, high-quality data to justify the rapid growth of the costly procedures for gynecologic surgery. 
The Society of Gynecologic Surgeons' Committee on Gynecologic Practice published an opinion in the March issue of the medical journal Obstetrics & Gynecology, indicating that a randomized controlled trials (RCTs) on robot-assisted gynecologic surgery is needed.
In the U.S., all such surgeries are conducted using a da Vinci robot surgical system by Intuitive Surgical, which is a complex device with four arms that are remotely controlled by a surgeon through the use of hand and foot controls while sitting at a console that provides a virtual reality representation of the patient's internal organs.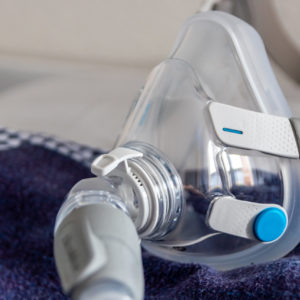 Did You Know?
Millions of Philips CPAP Machines Recalled
Philips DreamStation, CPAP and BiPAP machines sold in recent years may pose a risk of cancer, lung damage and other injuries.
Learn More
Over the past decade, da Vinci robotic surgery has rapidly grown in popularity for a variety of different gynecologic, urologic and other laparoscopic surgical procedures. However, questions remain about the risk of problems and the extent of benefits provided over less-expensive, traditional procedures.
According to the Society of Gynecologic Surgeons' committee findings, robot-assisted surgery is performed at more than 2,025 hospitals nationwide and it is growing at an annual rate of more than 25%.
"Hospitals and physicians actively advertise and promote robotic surgery programs, often with unsubstantiated claims of improved outcomes and patient safety," the committee noted. "The rapid adoption of robotic technology for gynecologic surgery is not supported by high-quality patient outcomes, safety, or cost data."
In addition to high-quality trials, the committee also recommended:
Careful selection of robotic surgery candidates
The adoption of surgical techniques driven by patient needs and safety
Educating patients so that they can make informed consent
Having surgeons describe their previous experience with robot-assisted surgery to patients
Ensuring that surgeons are skilled in performing procedures in traditional means before attempting robotic surgery
The development of training programs and competency guidelines at the institutional level
The creation of a robot-assisted gynecologic procedures registry.
A study published in the October 2014 issue of Obstetrics & Gynecology indicated that robotic surgery complication rates could be as much as twice as high in procedures where an ovarian cyst or one or both ovaries were removed with the da Vinci surgical robot, when compared with traditional procedures.
In addition to increasing the risk of complications, use of the surgical robot also added more than $3,000 to the cost in some cases, according to the findings.
That study was not the first time the cost of da Vinci robotic surgical procedures has raised questions. There are continuing concerns over whether the costs associated with robotic surgery are justified.
In February 2013, a study published in the Journal of the American Medical Association (JAMA) found that da Vinci hysterectomies increase costs by more than $2,000, while providing virtually the same complication rate as laparoscopic surgery.
"Four RCTs compared robot-assisted surgery for benign gynecologic disease with laparoscopy, and none showed any benefit from using the robotic approach," the new opinion states. "Well-designed RCTs or comparably rigorous nonrandomized prospective trials are needed to determine which patients are likely to benefit from robot-assisted surgery and to establish the potential risks. Adoption of new surgical techniques should be driven by what is best for the patient, as determined by evidence-based medicine rather than external pressures."
da Vinci Robotic Surgery Concerns
Although the da Vinci robot has been rapidly adopted by hospitals throughoug the U.S., Intuitive Surgical has faced a number of complaints raised over their aggressive marketing efforts, which have resulted in more expensive robotic surgery being performed in many procedures where there is a lack of evidence supporting a sufficient added benefit.
Intuitive Surgical has also faced a number of da Vinci robotic surgery lawsuits brought on behalf of patients who suffered complications following procedures, which were allegedly caused problems with the design of the system and instructions provided for surgeons.
According to allegations raised in the complaints, Intuitive Surgical sold the surgical system without ensuring proper training and instructions for surgeons, and without providing adequate warnings for consumers about the risk burns, tears and other robotic surgery complications.
"*" indicates required fields