Roundabouts Reduce Severity of Car Crashes, Injuries at Intersections: Report
September 28, 2018
By: Russell Maas
A recent traffic safety study suggests that the increased use of roundabouts instead of traffic signals at dangerous intersections may cut the the risk of car crashes in half, and substantially reduce the number of fatalities and serious injuries from accidents. 
The Pennsylvania Department of Transportation (PennDOT) released an intersection accident study this week, reporting that the implementation of modern roundabouts, also known as traffic circles, has significantly helped reduce the severity of auto accidents, leading the state to initiate plans to install at least 26 more in the near future.
A roundabout is a circular intersection, where vehicles are directed in a counterclockwise direction, without any traffic signals or stop signs. Vehicles yield to traffic as entering and exiting, without crossing paths of oncoming traffic.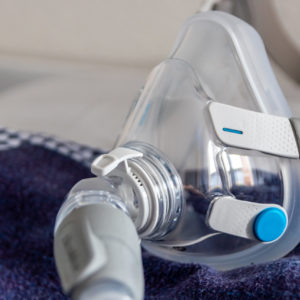 Did You Know?
Millions of Philips CPAP Machines Recalled
Philips DreamStation, CPAP and BiPAP machines sold in recent years may pose a risk of cancer, lung damage and other injuries.
Learn More
Roundabouts have been found to add both efficiency and an increased level of safety when compared to traditional path-crossing intersections, and are considered to be a safer alternative in many cases than traditional intersections, according to experts.
In a roundabout, vehicles do not cross paths at higher speeds, eliminating the risk of a t-bone or head on collision which are two of the most fatal and serious injury causing collisions at roadway intersections. In a roundabout intersection the speeds are typically 25 miles per hour or lower, decreasing the potential for serious impact in a collision.
PennDOT officials reviewed data from 11 roundabout intersections that were previously stop or signaled intersections to compare crash and injury data. The data was collected from 2000 through 2017, with the intersections having been converted to roundabouts for at least three years to acquire accurate data.
Officials discovered the roundabout designs decreased fatalities by 100 percent, reduced serious injuries by 100 percent, and decreased minor injuries by 95 percent. Overall crashes were found to decrease by a total of 47 percent when using roundabout methods rather than signaled intersections and property incidents also had a slight decrease.
Previous studies have been published with similar findings about the safety benefits of roundabouts over traditional signaled intersections. The Insurance Institute for Highway Safety (IIHS) and the Washington State Department of Transportation released a study that found roundabouts reduced injury crashes by 75 percent, 37 percent decrease in overall collisions, a 90 percent reduction in fatalities and a 40 percent reduction in pedestrian collisions.
The study highlighted several benefits of roundabouts include the low travel speeds reduce the high impact collision risks. The lower speeds and the one-way travel direction is also believed to help reduce pedestrian collisions since all parties are aware of the direction of travel. Additionally, the report indicates there is no light to beat, which prevents drivers from increasing speeds through the intersection.
IIHS reports roundabouts are a more economical choice when compared to traditional signaled intersections, since they eliminate the need for hardwiring, maintenance and electrical costs of the lights.
"*" indicates required fields