Former Monsanto CEO Must Testify At St. Louis Trial Over Roundup Cancer Risk Next Month
December 09, 2019
By: Irvin Jackson
The former head of Monsanto will take the stand next month at a Roundup trial in St. Louis, which will be the first time the executive is required to testify in claims over the company's failure to warn about the cancer risk from Roundup.
Bayer and it's Monsanto subsidiary currently faces more than 43,000 Roundup lawsuits nationwide, each involving similar allegations that individuals were diagnosed with non-Hodgkins lymphoma or other injuries following exposure to the glyphosate-based weedkiller.
While the manufacturer has attempted to defend the safety of its widely used herbicide in several prior trials, it has not been successful in convincing a jury yet, and has been hit with massive verdicts in each case, including punitive damages that are designed to punish Monsanto for withholding information about the link between Roundup and non-Hodgkins lymphoma.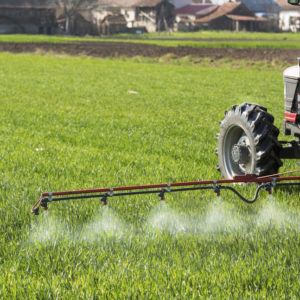 As a result of the verdicts, Bayer has faced increasing pressure to negotiate Roundup settlements and avoid the uncertainty of additional trials. Last week, the manufacturer announced that two trial dates previously set to begin next month in California state court had been postponed. However, a claim brought by Sharlean Gordon is still slated to begin in St. Louis County Circuit Court on January 27, 2020.
The former chairman and CEO of Monsanto, Hugh Grant, has been subpoenaed to testify at that trial, which will be closely watched by lawyers and investors, as most of the Roundup litigation will end up going before juries in St. Louis, where Monsanto's U.S. headquarters were located before it was acquired by Bayer last year.
Over the past few months, Bayer has been exploring ways to resolve the growing litigation through a mediation process with attorney Ken Feinberg, who has guided some of the largest mass-tort settlements in recent years, including funds to pay claims related to the BP oil spill, Volkswagen emissions scandal, General Motors ignition switch recall, September 11th Victim Compensation fund and others. However, no agreements have yet been reached to avoid a series of trials slated to begin next year.
If settlements are not reached in the next few weeks, Bayer not only faces juries in Missouri state court next month, but a federal bellwether trial is expected to begin in February 2020, involving a claim brought by Elaine Stevick, who was diagnosed with non-Hodgkins lymphoma in 2014.
Stevick indicates that she developed the cancer after years of mixing and spraying Roundup with her husband in her home garden. However, according to recent court filings, her husband was recently diagnosed with a form of the same cancer, known as chronic lymphocytic leukemia, and now intends to present a separate claim for his own injuries.
"*" indicates required fields