Lawsuit Alleges Monsanto Failed To Warn Consumers About Roundup Cancer Risks To Protect Profits
September 03, 2019
By: Irvin Jackson
A growing number of product liability lawsuits continue to be filed against Monsanto over failure to warn about the potential Roundup cancer risks, alleging that the company withheld critical safety information about the controversial weedkiller because it wanted to protect lucrative profits.
In a more recently filed complaint (PDF), which was brought by John J. Dougherty in the U.S. District Court for the Middle District of Florida, because Monsanto disseminated inacurrate, false and misleading information, Dougherty and other consumers sprayed the weedkiller without adequate protective gear that may avoided his cancer diagnosis.
Dougherty joins nearly 20,000 individuals nationwide who are pursuing Roundup lawsuits against Monsanto, indicating that use of the weedkiller about two to three times a week at his Florida home between 1997 and 2019 resulted in his diagnosis of non-Hodgkin's lymhoma in 2010.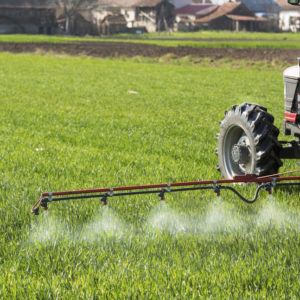 The lawsuit notes that he used no protective gear while spraying Roundup, because he was told he did not have to do so. Monsanto had claimed Roundup was as safe as table salt.
"Monsanto was under a continuous duty to disclose to consumers, users and other persons coming into contact with its products, including Plaintiff, accurate safety information concerning its products and the risks associated with the use of and/or exposure to Roundup and glyphosate," Dougherty's complaint states. "Instead, Monsanto knowingly, affirmatively, and actively concealed safety information concerning Roundup and glyphosate and the serious risks associated with the use of and/or exposure to its products."
In 2015, the World Health Organization's International Agency for Research on Cancer (IARC) determined that Roundup's active ingredient, glyphosate, was a probable carcinogen. This has resulted in restrictions and bans in a number of countries and a growing litigation.
Three cases have gone to trial over the last year. Bayer and Monsanto have lost all three, with juries and judges ordering the companies to pay tens of millions of dollars.
Bayer is currently engaged in a court-ordered mediation process that is designed to explore a potential resolution for the litigation.
If Roundup settlements are reached, it would require billions of dollars to resolve the current claims, as well as the creation of a fund for future victims who have not yet been diagnosed with non-Hodgkin's lymphoma. Given the latency for a non-Hodgkins lymphoma diagnosis, the fund would have to be sufficient to compensate individuals diagnosed over the next decade, but without cancer warnings on Roundup, there would be no end for future cases.
"*" indicates required fields