Roundup Class Action Settlement Reached Over Advertisement Claims
March 31, 2020
By: Irvin Jackson
Bloomberg News reports that Bayer has reached an agreement settle a Roundup class action lawsuit, agreeing to pay nearly $40 million to resolve claims over false and misleading advertisements for the controversial weedkiller.
In February 2019, several plaintiffs filed a class action lawsuit against Scotts Miracle-Gro Products, Inc. and Monsanto Company, now owned by Bayer, alleging that the manufacturers made false statements that claimed the active ingredient, glyphosate, only targets an enzyme that is not found in humans or pets. The lawsuit was filed in Missouri federal court, alleging that the information was false, because the enzyme is in fact found in both humans and pets.
According to the report by Bloomberg News, Bayer's Monsanto unit has agreed to pay $39.5 million as part of the Roundup class action settlement. In addition, the company has agreed to remove language from Roundup Weed and Grass Killer labels, which previously indicated glyphosate only affects plant enzymes.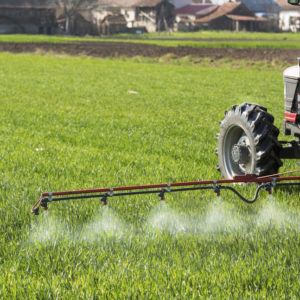 The case is separate from tens of thousands of Roundup lawsuits being pursued against the manufacturer, each involving allegations that exposure to glyphosate caused users to develop non-Hodgkins lymphoma and other injuries.
Bayer officials told Bloomberg News that good faith negotiations continue as part of a process to determine whether other Roundup settlements may be reached to resolve the individual injury claims being pursued in courts nationwide.
Following massive losses in the first three cases to go before juries last year, Bayer has faced substantial pressure to resolve the substantial liability exposure that it now faces from Roundup, and avoid additional trial dates set to begin throughout this year.
More than half a dozen state court cases have already been postponed amid continuing discussions between the parties and the prominent mediator Ken Feinberg, who has overseen many of the largest mass tort settlements in recent years, including the establishment of funds to resolve claims stemming from the BP oil spill, Volkswagen emissions scandal, General Motors ignition switch recall and others.
In early March, the Wall Street Journal reported that Bayer had reached a tentative settlement agreement with several law firms that could resolve thousands of cases. However, no official settlement announcement has been made.
Analysts have predicted that any settlement for the Roundup litigation would not only require billions in compensation for individuals already diagnosed with non-Hodgkins lymphoma, but the company will likely face continuing claims as other consumer continue to be diagnosed following prior exposure.
"*" indicates required fields