Roundup Class Settlement Likely to Be Approved By Court, Provided Claimants Understand They Can Pursue Future Lawsuits Over NHL, Other Injuries
April 27, 2022
By: Irvin Jackson
The U.S. District Judge presiding over all federal Roundup lawsuits has indicated he is inclined to grant preliminary approval to a proposed class action settlement, which would establish a fund of between $23 million and $45 million to resolve claims that the manufacturer failed to provide adequate cancer label warnings, so long as steps are taken to make sure consumers are aware they can still file an individual lawsuit if they develop non-Hodgkin's lymphoma or another specific illness from use of the weed killer.
Bayer and its Monsanto subsidiary have faced more than 120,000 non-Hodgkins lymphoma lawsuits filed by former users throughout the United States who already developed cancer, as well as a number of consumer class action claims seeking damages on behalf of all individuals who used the weed killer, even if they have not yet been diagnosed with any specific injury.
Billions in Roundup settlements have been paid over the past few years to resolve individual injury lawsuits, but Bayer and Monsanto continue to face thousands of claims where former users rejected the settlement offers, as well as class action claims seeking refunds, medical monitoring and other damages.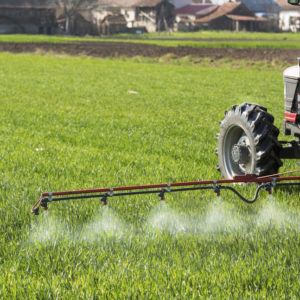 If the proposed Roundup class settlement receives final approval, it would only resolve claims that Monsanto illegally marketed, advertised and sold Roundup without disclosing the risk of cancer, providing consumers a refund of about 20% the average retail price of the weed killer. However, it would not preclude individuals from pursuing a future personal injury lawsuit, or resolve pending class claims that seek medical monitoring for former users.
In an order (PDF) issued on April 20, the Court indicated it was inclined to grant preliminary approval, so long as steps are taken to make sure that it does not confuse anyone about their right to sue Monsanto if they suffer an injury or sickness from using Roundup.
"As we discussed at the hearing, the current notice is inadequate in this regard, as it does not clearly inform potential class members that, if they participate in the settlement, they will retain the right to sue Monsanto based on any illness or injury that they may suffer now or in the future as a result of using Roundup," wrote U.S. District Judge Vince Chhabria. "The parties to the settlement shall therefore submit revisions to the publication notice, class action settlement notice, claim forms and social media ads. The revised notices must clearly and conspicuously inform potential class members that, if they were to develop Non-Hodgkin's Lymphoma or an other injury or illness, their ability to sue Monsanto based on that injury or illness would not be affected by the settlement."
The parties have been directed to submit proposed revised notices by May 18, 2022. Judge Chhabria indicated that the parties must also assure the Court that any website linked to from social media ads announcing the settlement will make it clear that individuals maintain their right to file a non-Hodgkin's lymphoma lawsuit against Roundup manufacturers in the future.
Roundup Cancer Litigation Status
Reports suggest that Bayer has already agreed to pay about $16 billion to resolve roughly 75% of the injury cases filed nationwide, but several large waves of unresolved claims are currently being prepared for trial in the coming months and years. In addition, the size of the litigation continues to expand as new Roundup lawsuits are filed by individuals recently diagnosed with non-Hodgkin's lymphoma following prior use of the weed killer.
To limit its future liability, Bayer announced last year that it will remove the active ingredient glyphosate from Roundup weed killers sold to U.S. residential customers by 2023. The products would still be sold under the Roundup label, but would use a different active ingredient, which has not been linked to a risk of non-Hodgkin's lymphoma. However, glyphosate would still be used in products sold to agricultural businesses and farmers, and in product sold in other parts of the world, Bayer officials said.
Bayer has noted the vast majority of Roundup cancer claims have come from U.S. residential users. However, the company is still expected to face years, if not decades, of future litigation and trials over Monsanto's prior decision to withhold information about the cancer risks from consumers.
Robert

July 11, 2022 at 4:01 pm

I was employed by Tractor Supply Co from 2009 to 2017.]I ran the freight team where I was exposed to roundup through leaking packaging, occasional spills and use of the product on the property landscape. four months ago I was diagnosed with Parkinson's
"*" indicates required fields