State Court Judges Invited to Participate in Federal Roundup Litigation Daubert Hearings
September 26, 2017
By: Austin Kirk
The U.S. District judge overseeing all federal Roundup lawsuits, which involve allegations that the popular weedkiller caused plaintiffs to develop non-Hodgkins lymphoma (NHL) or other forms of cancer, has invited state court judges presiding over similar claims to participate in hearings later this year that will address the admissibility of certain expert witness testimony.
There are currently more than 250 product liability lawsuits pending in the federal court system against Monsanto, over failure to warn about the potential side effects of Roundup exposure, with hundreds of additional cases pending in various state court systems.
Given common questions of fact and law raised in the complaints, the federal Roundup litigation has been centralized for coordinated discovery and pretrial proceedings before U.S. District Judge Vince Chhabria in the Northern District of California, as part of an MDL, or Multidistrict Ligigation.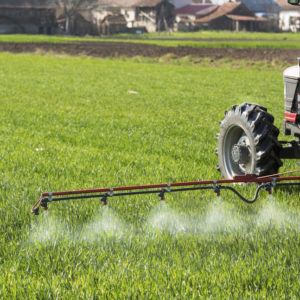 Judge Chhabri previously determined that the federal Roundup cases would be bifurcated, first addressing general causation about the link between the weedkiller and non-Hodgkins' lymphoma, before addressing case-specific issues about whether Roundup caused each individual plaintiffs' cancer diagnosis.
In a pretrial order (PDF) issued last week, Judge Chhabri invited state court judges presiding over "parallel litigation" throughout the country to participate in Daubert hearings scheduled for the week of December 11. At that time, the parties will present oral arguments over challenges to the admissibility and reliability of expert witness testimony proposed by each side.
Expert discovery in the federal Roundup MDL closed at the end of last week, and Monsanto is expected to file a motion for summary judgment and expert witness challenges before an October 6 deadline previously established by the Judge Chhabri. Plaintiffs' opposition and cross motions are due by October 27, with any Monsanto reply and opposition to the cross motions due by November 10.
Judge Chhabri has indicated that live testimony from the expert witnesses will be heard beginning December 11, with the parties presenting oral arguments on summary judgment and Daubert motions on December 15.
The Roundup litigation emerged after the World Health Organization's International Agency for Research on Cancer (IARC) classified glyphosate as a probable human carcinogen in mid-2015, which has sparked world-wide concerns about why Monsanto failed to provide warnings and recommend safety precautions for users of Roundup.
With Roundup cancer lawyers continuing to review and file new claims for farmers, gardeners, landscapers and other agricultural workers diagnosed with non-Hodgkins lymphoma, it is ultimately expected that hundreds, if not thousands, of lawsuits will be added to the MDL over the coming months and years.
Following the conclusion of the general causation phase of the litigation, if the cases are not dismissed or Roundup settlements are not reached by the parties, it is expected that Judge Chhabri will establish a "bellwether" program, where a small group of representative cases will be prepared to go to trial. While the outcome of these early cases will not be binding on other plaintiffs, they will be closely watched and monitored, as they may help the parties gauge how juries will respond to certain evidence and testimony that is likely to be repeated throughout the litigation.
"*" indicates required fields