Lawsuit Alleges Roundup Exposure From Spraying And Nearby Plant Emissions Resulted In Fatal Childhood Cancer
March 25, 2019
By: Irvin Jackson
According to allegations raised in a wrongful death lawsuit recently filed against Monsanto, a four year old boy developed non-Hodgkins lymphoma from Roundup exposure due to a nearby manufacturing plant, as well as the regular use of the weedkiller by his father.
The complaint (PDF) was filed earlier this month by the parents of Clayton Anthony Miller, Jr., who died in 1992, at the age of 17, following a lengthy battle with cancer the family indicates was caused by glyphosate contained in Roundup.
Miller was born in May 1974 in Waggaman, Louisiana, and the family indicates that he was regularly exposed to Roundup due to the family's proximity to a Monsanto chemical plant that manufactured the weedkiller only a mile and a half away. In addition, he was also exposed to Roundup because his father regularly used Roundup to combat weeds on their property.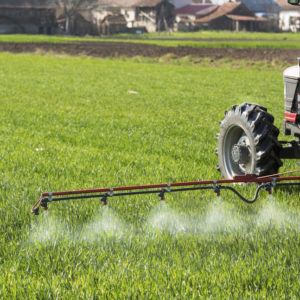 In 1978, Miller was diagnosed with Stage 3 non-Hodgkin's lymphoma when he was only about four years old. For the next 13 years, he underwent chemotherapy, radiation treatments and other cancer treatments. He died on January 22, 1992 at only 17 years old. However, the lawsuit indicates that the family did not learn that Roundup exposure was responsible for their child's death until August 2018, when a California jury found that the weedkiller caused non-Hodgkin's lymphoma in former school groundskeeper who regularly sprayed the weedkiller.
"Within the time period of any applicable statute of limitations, Plaintiffs could not have discovered, through the exercise or reasonable diligence, the exposure to Roundup and glyphosate were injurious to human health," according to the complaint. "All applicable statute of limitations have also been tolled by Monsanto's knowing and active fraudulent concealment and denial of the facts alleged herein throughout the time period relevant to this action. Instead of disclosing critical safety information about Roundup and glyphosate, Monsanto has consistently and falsely represented the safety of its Roundup products. Monanto to this day continues to make these false presentations."
The family raises allegations similar to those presented in more than 10,000 other Roundup exposure lawsuits, indicating that Monsanto has known for decades that glyphosate contained in the weedkiller was inherently dangerous and unsafe, yet concealed critical information from consumers and federal regulators.
Given common questions of fact and law raised in the lawsuits, a number of "bellwether" trials have been prepared for early trial dates to help the parties gauge how juries may respond to certain evidence and testimony that will be repeated throughout the litigation.
Miller's family indicates that the earliest date they could have learned about the connection between Roundup and non-Hodgkins lympthoma as August 11, 2018, when a "bellwether" trial in California state court ended with a $289 million jury award, which generated substantial media attention since it including $250 million in punitive damages designed to punish Monsanto for recklessly disregarding the health of consumers.
In the federal court system, where all claims have been centralized as part of a multidistrict litigation (MDL) before U.S. District Court Judge Vince Chhabria in the Northern District of California, a series of early trial dates are currently underway, with another jury finding last week that Roundup caused a non-Hodgkin's lymphoma in the first phase of a trial, which has now moved into a second phase where the jury will consider Monsanto's liability and what damages should be awarded
As more individuals continue to learn that Roundup exposure may have caused a non-Hodgkins lymphoma diagnosis in recent years, the size of the litigation that Monsanto faces continues to grow. Following bellwether trials, if the manufacturer fails to reach Roundup settlements or otherwise resolve the litigation, hundreds of individual cases may be set for trial in courts nationwide.
"*" indicates required fields