Roundup Residue Found in U.S. Honey Supply, Lawsuit Claims
November 04, 2016
By: Irvin Jackson
According to allegations raised in a recent lawsuit filed by consumer food watchdog groups, high levels of Roundup residue were found in Sue Bee honey, which is advertised as being "100% pure" and "natural." The complaint comes amid growing concerns about the potential side effects of Roundup exposure, and the risk of cancer linked to active ingredient, glyphosate.
The Organic Consumers Association (OCA) and Beyond Pesticides filed the Sue Bee honey lawsuit (PDF) against Sioux Honey Association in D.C. Superior Court on November 1, indicating that false, deceptive and misleading statements were made about the products, which fail to honestly report the presence of Roundup residue and the potential health risks.
"By deceiving consumers about the nature, quality, and/or ingredients of Sue Bee Products, Defendant is able to sell a greater volume of the products, to charge higher prices for the products, and to take away market share from competing products, thereby increasing its own sales and profits," according to the complaint. "Consumers lack the scientific knowledge and means necessary to determine whether Sue Bee Products are in fact 'Pure', '100% Pure,' or 'Natural'; to know or to ascertain the true ingredients and quality of the product, or to assess the safety of ingesting glyphosate."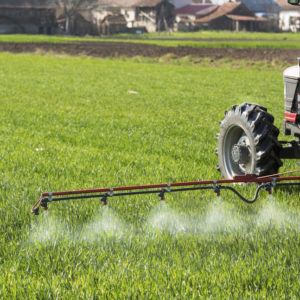 The lawsuit specifically names Sue Bee Clover Honey, Aunt Sue's Farmers Market Clover Honey, and Aunt Sue's Raw Honey, inducating that products were purchased in late October for testing that found evidence of glyphosate.
The case come amid recent FDA research, which indicates that the agency's scientists have found high levels of Roundup residue in U.S. honey.
The FDA findings were first leaked by the food watchdog group U.S. Right to Know in September. The group obtained records from the FDA, the U.S. Environmental Protection Agency (EPA), and the U.S. Department of Agriculture. Many were heavily redacted, blocking out large portions of text. However, the records show that FDA researchers had trouble finding honey that does not contain glyphosate residue.
Over the past few months, additional research data has been made available. The data obtained by U.S. Right to Know indicated that the scientific research company Abraxis conducted an investigation in 2015 finding levels of glyphosate as high as 107 parts per billion (ppb). However, the FDA investigation, led by chemist Narong Chamkasem and University of Iowa chemist John Vargo, indicates that they detected levels as high as 653 ppb. That is more than 10 times the 50 ppb limit allowed in the European Union.
Concerns over glyphosate rose to the forefront in March 2015, when the World Health Organization's International Agency for Research on Cancer (IARC) determined that glyphosate is likely a cancer-causing agent. The IARC specifically linked the side effects of Roundup to an increased risk of non-Hodgkin's lymphoma.
In February of this year, the FDA announced that, for the first time, it would begin looking for glyphosate residue in the U.S. food supply. However, the records acquired by U.S. Right To Know found that some FDA researchers had already found it in the food supply before that decision was made.
FDA regulations do not technically allow any amount of glyphosate in U.S. honey, one researcher noted in the documents. However, some FDA researchers said the detection of glyphosate was not a matter of concern.
Monsanto has aggressively defended the safety of their Roundup weedkiller products, one of the most important products for the company, criticizing the IARC's decision and dismissing safety concerns as agenda driven and based on "junk science."
Roundup Litigation
In addition to litigation over glyphosate residue found in food, growing number of Roundup cancer lawsuits have been filed in courts throughout the United States, typically involving individuals diagnosed with a form of non-Hodgkin's lymphoma following heavy exposure to the herbicide as a farm or agricultural worker.
The injury complaints allege that the manufacturer recklessly promoted Roundup and pushed greater and greater use of the chemical, without disclosing the potential health risks. Plaintiffs maintain that they may have avoided a diagnosis of non-Hodgkin's lymphoma or other cancers if they had been warned about the Roundup risks for farmers, landscapers and others in the agricultural industry, as safety precautions could have been taken or other products could have been used to control the growth of weeds.
On October 4, a panel of federal judges centralized all Roundup cancer lawsuits filed in U.S. federal courts before U.S. District Judge Vince Chhabria in the Northern District of California for pretrial proceedings.
As part of the coordinated pretrial proceedings, it is expected that Judge Chhabria will establish a bellwether process, where a small group of cases will be scheduled for early trial dates to help gauge how juries may respond to certain evidence and testimony that is likely to be repeated throughout the litigation If Roundup non-Hodgkins lymphoma settlements are not reached following the coordinated MDL proceedings, each case may ultimately be remanded back to the U.S. District Court where it was originally filed for an individual trial date in the future.
"*" indicates required fields