Roundup Injury Lawyers to Meet with MDL Judge Next Week
November 01, 2016
By: Austin Kirk
Lawyers involved in the federal Roundup injury lawsuits, which allege that Monsanto has failed to adequately warn about the risk of non-Hodgkins lymphoma and other cancers associated with exposure to their popular weedkiller, are scheduled to meet for the first time next week with the U.S. District Judge recently appointed to preside over the federal multidistrict litigation (MDL).
Last month, the U.S. Judicial Panel on Multidistrict Litigation (JPML) ordered that the Roundup cancer cases pending nationwide be centralized before U.S. District Judge Vince Chhabria in the Northern District of California, for coordinated discovery and pretrial proceedings.
The litigation has emerged over the past year, after the World Health Organization's International Agency for Research on Cancer (IARC) determined that glyphosate contained in Roundup is a probable human carcinogen in March 2015. The warning sparked world-wide debate about the widespread use of the weedkiller and raised questions about why Monsanto failed to warn famers, landscapers, gardeners and other consumers about the potential Roundup risks.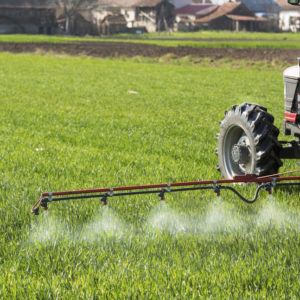 In a pretrial order (PDF) early last month, Judge Chhabria set the initial status conference for November 9, indicating that Court will review a discovery schedule with the parties, as well as the appointment of various attorneys to serve in leadership roles in the litigation.
In advance of the hearing, Monsanto filed a Case Management Statement (PDF), indicating that pretrial proceedings should be bifurcated, so that the court resolves the common general causation question of "whether glyphosate and/or Roundup can cause non-Hodgkin's lymphoma" early in the proceedings.
"The outcome of the general causation question proceedings may obviate the need for discovery regarding issues such as specific causation that will consumer significant party and Court resources," according to the statement filed October 20. "Further, the scientific evidence continues to exemplify why it is essential for this Court to take an early look under Daubert at whether plaintiffs can meet their general causation burden."
In a competing Case Management Statement (PDF) filed late last week, plaintiffs opposed the phased discovery plan, indicating that it has proven unreliable in other MDLs, and that based on the prevailing science, there is no "reasonable probability that Monsanto will accomplish this Herculean task" of excluding all of Plaintiffs' experts under Daubert.
"Because the wisdom of phased discovery turns on whether Monsanto will be able to convince this Court that IARC, and the peer reviewed epidemiology, should be ignored, requiring phased discovery will only delay the resolution of this MDL," argued plaintiffs in the filing submitted October 27. "There is no need to shackle discovery with any restriction; it makes sense to allow this matter to proceed with general full-bore discovery consistent with the practice of nearly all other MDLs."
If Monsanto is not successful obtaining summary judgment in the cases, or fails to reach Roundup settlements following the coordinated pretrial proceedings, it is expected that Judge Chhabria will schedule a small group of "bellwether" trials to help the parties gauge how juries are likely to respond to certain evidence and testimony that will be repeated throughout the litigation.
While there are currently only a handful of cases pending in the MDL, as Roundup injury lawyers continue to review and file claims for farmers, gardeners, landscapers and other agricultural workers diagnosed with non-Hodgkins lymphoma following exposure to the weedkiller, it is ultimately expected that hundreds, if not thousands, of lawsuits will be filed over the coming months and years.
"*" indicates required fields