Roundup Lawsuit Returned to State Court, After Judge Rejects Monsanto's "Baseless" Removal Theory
July 07, 2017
By: Austin Kirk
The U.S. District Judge presiding over all federal Roundup lawsuits has roundly rejected an attempt by Monsanto to remove certain state court cases, indicating that the manufacturer of the controversial weedkiller linked to reports of non-Hodgkins lymphoma may face penalties if it continues to present "flimsy theories of removal in the future."
Monsanto faces hundreds of product liability lawsuits filed by individuals nationwide who indicate that they may have avoided a diagnosis of non-Hodgkins lymphoma if the manufacturer of had provided warnings about the risk of cancer from Roundup exposure.
In the federal court system, the litigation has been centralized before U.S. District Judge Vince Chhabria in the Northern District of California, who is presiding over coordinated discovery and pretrial proceedings. However, Monsanto also faces large numbers of claims filed in various state courts where the agricultural company has sufficient contacts to establish local jurisdiction, including California and Missouri.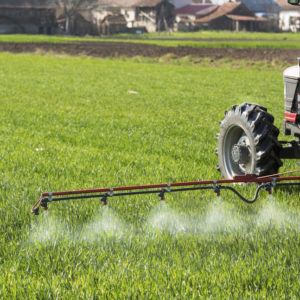 After Monsanto filed a notice of removal (PDF) earlier this year, sending a complaint filed on behalf of more than 40 people in California to Judge Chhabria's court, plaintiffs filed a motion to remand, arguing that Monsanto improperly transferred the case to the federal court system.
In a scathing order (PDF) issued on July 5, Judge Chhabria granted the plaintiffs' motion, calling Monsanto's theory of federal jurisdiction "baseless", and warning that the Court may consider fee shifting if it is again presented with similar removals on the same theory.
Monsanto attempted to argue that because plaintiffs allege the agricultural giant colluded with the EPA to influence regulation of Roundup, that federal-question jurisdiction should allow cases filed in state court to be removed to the federal court system.
"To be sure, evidence that Monsanto influenced the EPA may be indirectly relevant to the [question about the cancer risk with Roundup], as collusion could undermine the value of the EPA's scientific conclusions," wrote Judge Chhabri in the order. "But an issue is not 'necessary' to resolve for the purposes of federal-question jurisdiction simply because it has relevance. In this case, collusion is, at most, a means for the plaintiffs to impeach certain evidence they disagree with."
Judge Chhabri also rejected Monsanto's claims that the collusion allegation somehow converts the corporation into a federal officer, pointing out that Monsanto is trying to claim federal officer status as a result of a relationship with the federal government that it has denied even exists. If Monsanto were permitted to do this, Judge Chhabri indicates that the company would be judicially prevented from denying collusion in the future, which the manufacturer clearly does not intend to admit.
The decision, and tone of the order, may have a wide-reaching impact on hundreds of complaints filed in state courts, forcing Monsanto to face juries well before the first bellwether trials are scheduled in the federal court system.
Roundup Cancer Litigation
Lawsuits over the Roundup cancer risk began to emerge after the World Health Organization's International Agency for Research on Cancer (IARC) classified glyphosate contained in the weedkiller as a probable human carcinogen in 2015.
Although Monsanto has continued to defend the safety of Roundup, calling the IARC findings junk science, experts worldwide have joined the debate over the widespread use of glyphosate-based herbicides, raising questions about why Monsanto marketed Roundup as safe and non-toxic, without providing warnings about the importance of safety precautions.
Given similar questions of fact and law raised in lawsuits, coordinated pretrial proceedings were established in the federal court system in October 2016. As a result, complaints filed in U.S. District Courts nationwide are centralized before Judge Chhabri to reduce duplicative discovery into common issues in the cases, avoid conflicting pretrial rulings and to serve the convenience of the parties, witnesses and the courts. However, state court claims are not included in the federal multidistrict litigation (MDL) proceedings, and are moving forward before other judges.
As part of the coordinated MDL proceedings, Judge Chhabri previously agreed to Monsanto's proposal to bifurcate the federal Roundup litigation, first addressing the issues of general causation about the link between Roundup and non-Hodgkins lymphoma, before considering case-specific issues about whether Roundup caused the cancer claimed by individual plaintiffs.
Following the general causation phase, it is expected that Judge Chhabri will select a small group of representative cases to be prepared for a series of "bellwether" trials next year. While the outcomes of those early trial dates will not be binding on other plaintiffs, they will be closely watched to gauge how juries may respond to certain evidence and testimony that will be presented throughout the litigation. However, it is possible that the first state court trials may begin well in advance of the federal bellwether trials.
If Monsanto fails to reach Roundup settlements or another resolution for the litigation, all cases centralized before Judge Chhabri may eventually be remanded back to the various different U.S. District Courts where they were originally filed for separate trial dates nationwide.
"*" indicates required fields