Roundup Attorneys Appointed to Leadership Roles in MDL for Weedkiller Cancer Claims
December 14, 2016
By: Austin Kirk
A small group of attorneys have been appointed to serve in various leadership roles in the recently consolidated pretrial proceedings for all federal Roundup lawsuits, taking certain actions that will be benefit all plaintiffs who are pursuing a claim against Monsanto over failure to warn about the risk of non-Hodgkins lymphoma linked to their popular weedkiller.
Since October 2016, all product liability cases filed against Monsanto in various different U.S. District Courts nationwide have been centralized as part of an MDL, or multidistriction litigation, for coordinated discovery and pretrial proceedings before U.S. District Judge Vince Chhabria in the Northern District of California.
While there are currently only about 50 claims pending in the MDL, as Roundup cancer attorneys continue to review and file claims for individuals nationwide in the coming months and years, it is ultimately expected that hundreds, if not thousands, of complaints will be brought against Monsanto, each raising nearly identical allegations that the manufacturer withheld information about the risk of cancer associated with the weedkiller and failed to provide adequate safety instructions for consumers.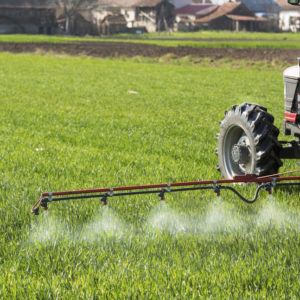 The cases are centralized to reduce duplicative discovery into common issues that are likely to be repeated throughout the claims, avoid conflicting pretrial rulings from different courts and to serve the convenience of the witnesses, parties and judicial system.
As part of the coordinated proceedings, Judge Chhabria has previously indicated that the proceedings will be bifurcated, with the first phase of the litigation focusing on general causation issues over the link between Roundup and cancer. Therefore, any examination of case-specific issues in each individual claim have been deferred to the second phase.
In a pretrial order (PDF) issued December 7, Judge Chhabria identified a group of seven different plaintiffs attorneys who will serve in various leadership roles in the MDL, including three Co-Lead Counsel, three additional lawyers who will join the lead counsel as members of a Plaintiffs' Executive Committee, and two attorneys to serve as Co-Liaison Counsel on administrative matters between the Court and lawyers involved in the litigation.
In complex product liability litigation, where a large number of individual claims have been filed on behalf of individuals who suffered similar injuries after using the same or similar products, it is common for a small group of attorneys to conduct and coordinate the common discovery into generic issues that apply to all claims, argue motions before the Court and negotiate potential stipulations or settlements in the cases.
Roundup Weedkiller Cancer Lawsuits
Litigation over the risk of cancer from Roundup exposure emerged last year, after the World Health Organization's International Agency for Research on Cancer (IARC) classified glyphosate contained in the weedkiller is a probable human carcinogen.
The warning sparked world-wide debate about the widespread use of Roundup and other glyphosate-based weedkillers, and raised questions about why Monsanto failed to warn farmers, landscapers, gardeners and other consumers about the potential Roundup risks.
Judge Chhabria is scheduled to hear presentations as part of a "Science Day" early next year, during which each side will have an opportunity to educate the court in a non-adversarial manner about the underlying scientific issues that will come up during the litigation.
During the first phase of the bifurcated litigation over the next year, the parties will complete generic discovery into causation issues that applies to all claims. The parties will then have an opportunity to argue any dispositive motions on the sufficiency of general causation evidence, before moving onto a case-specific phase of discovery.
Unless Monsanto reaches Roundup settlements or otherwise resolves the litigation following the causation phase, it is expected that Judge Chhabria will establish a bellwether trial program, which will prepare a small group of individual cases for early trial dates to help the parties gauge how juries may respond to certain evidence and testimony that will likely be brought throughout many cases in the litigation.
"*" indicates required fields